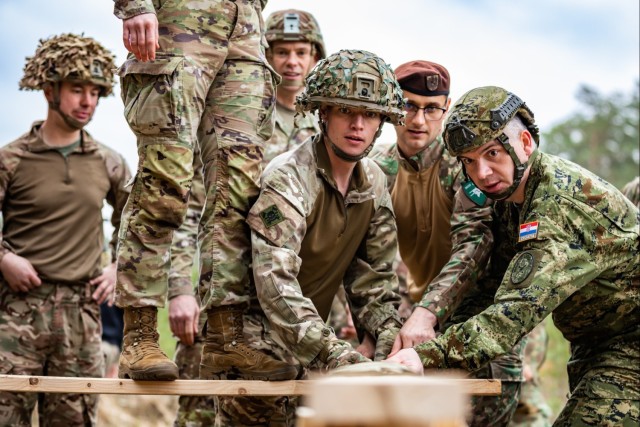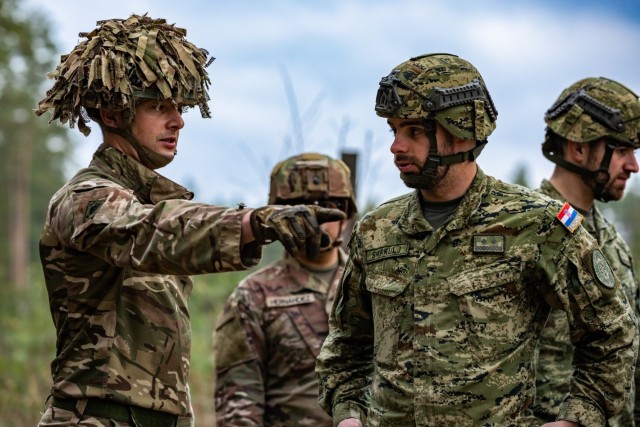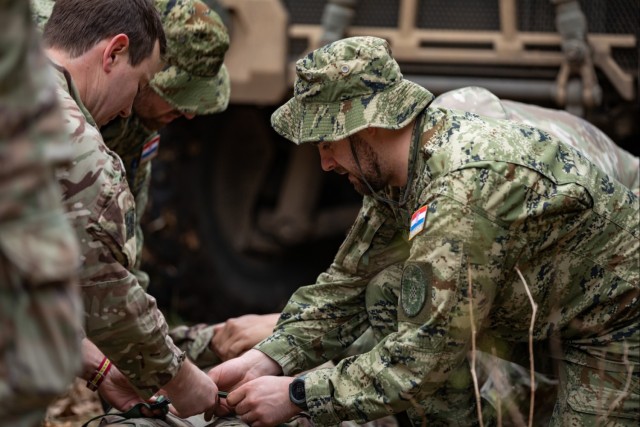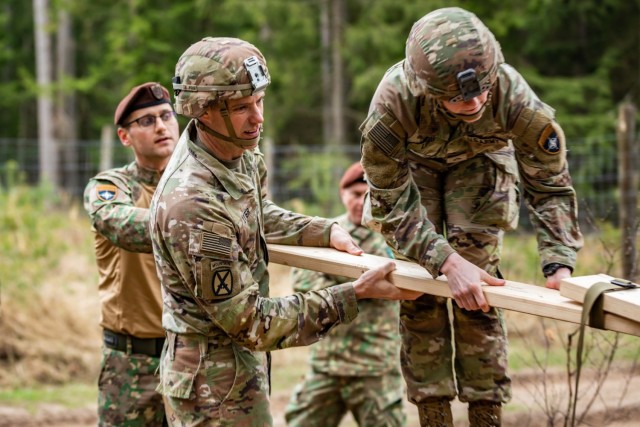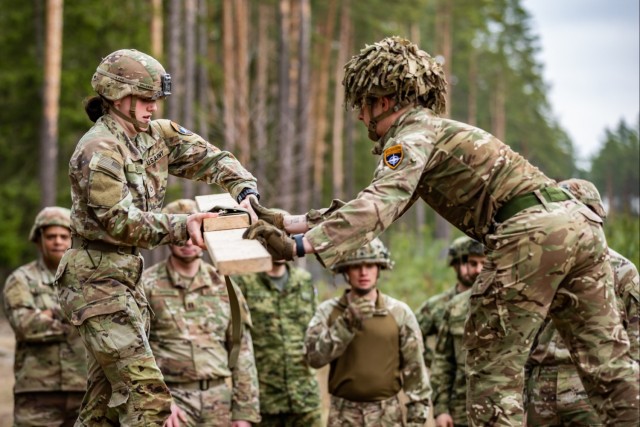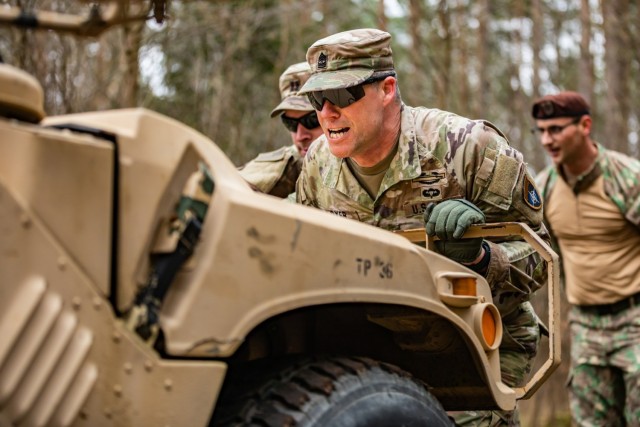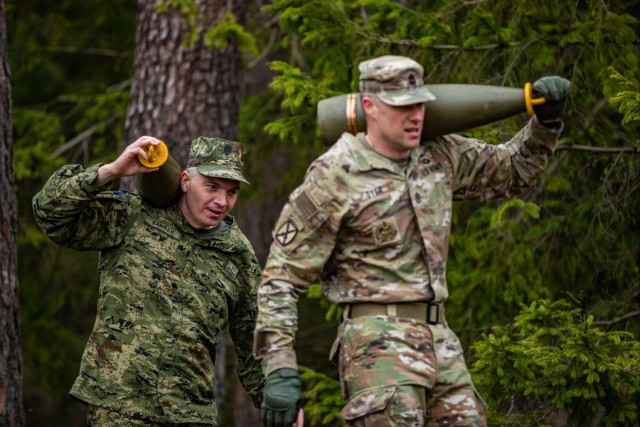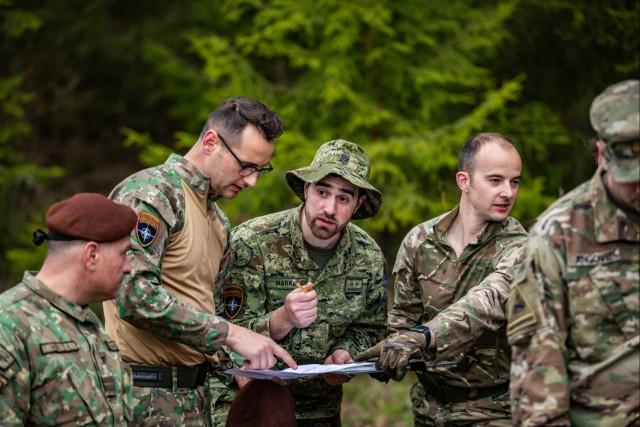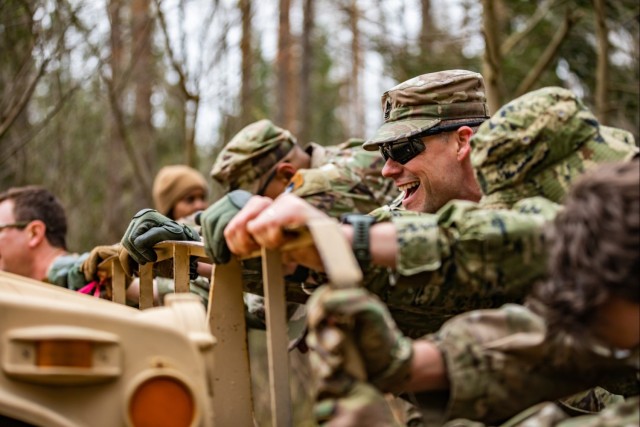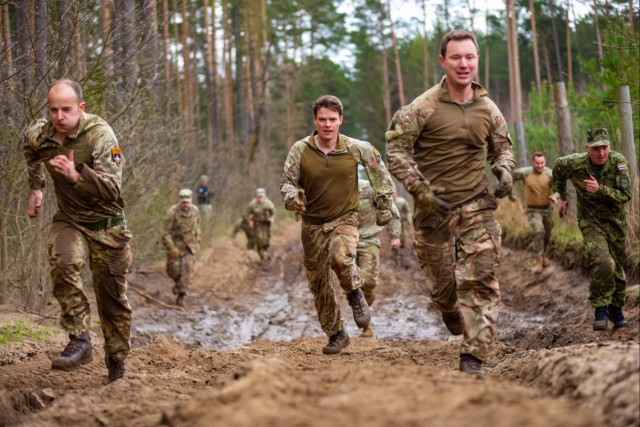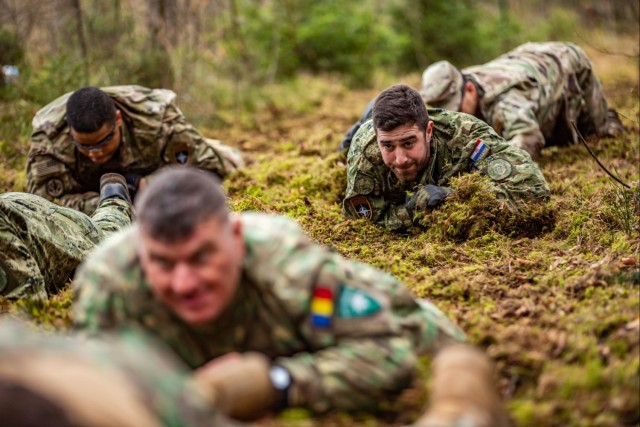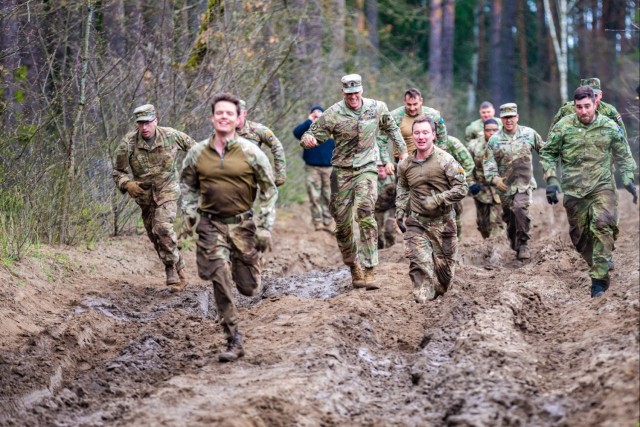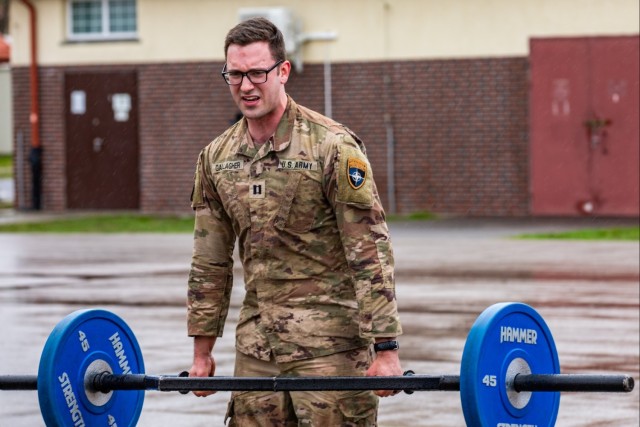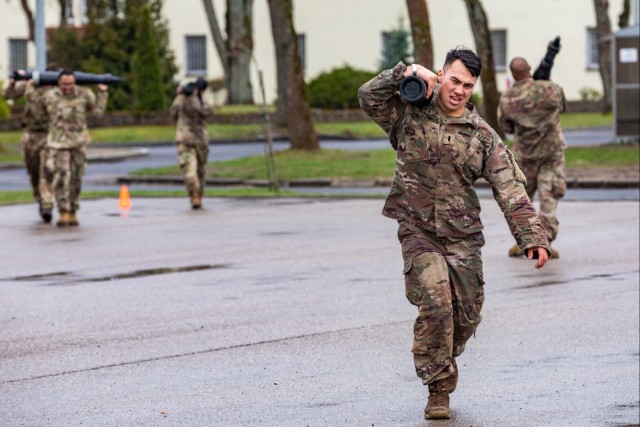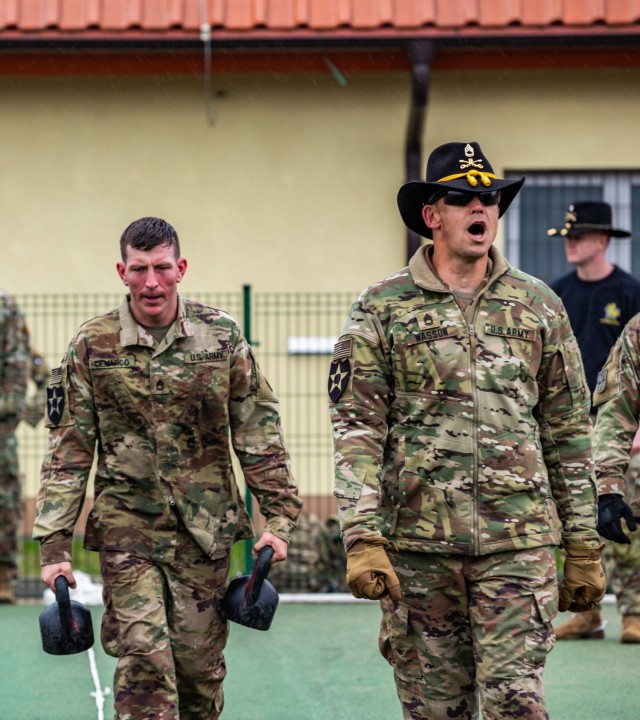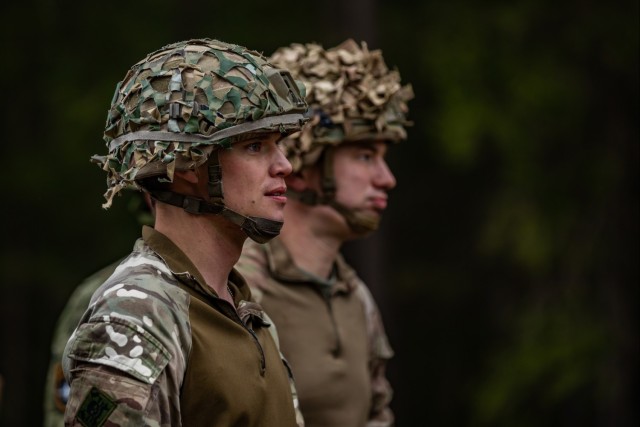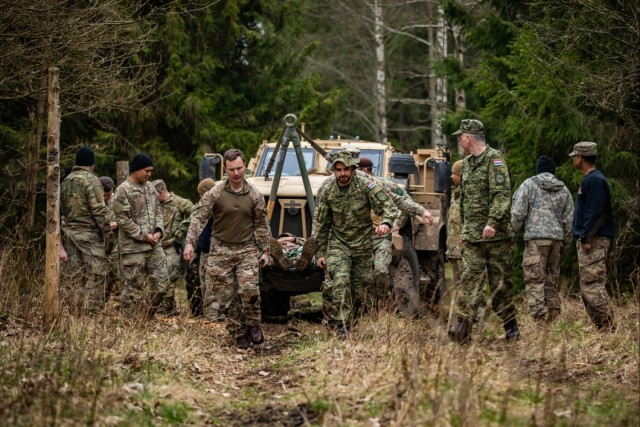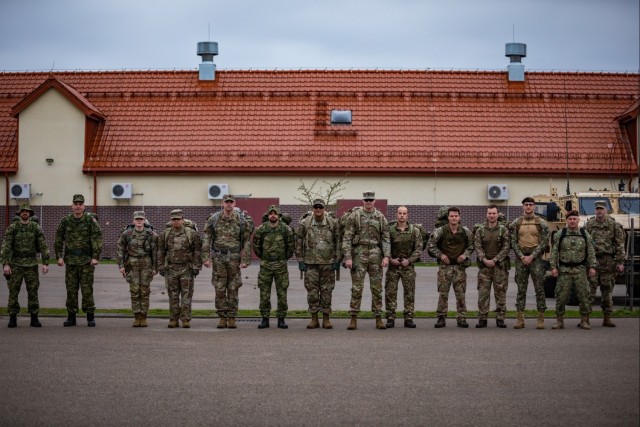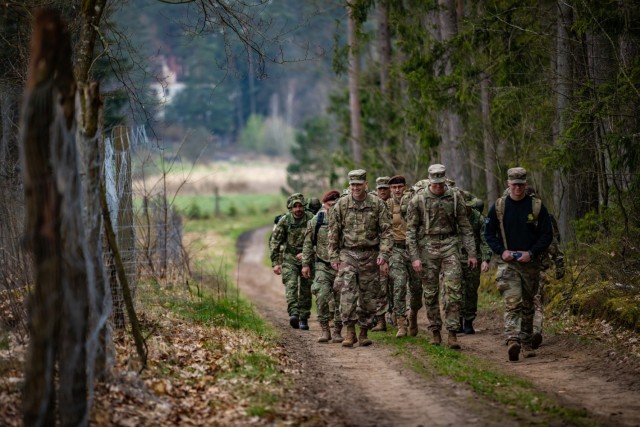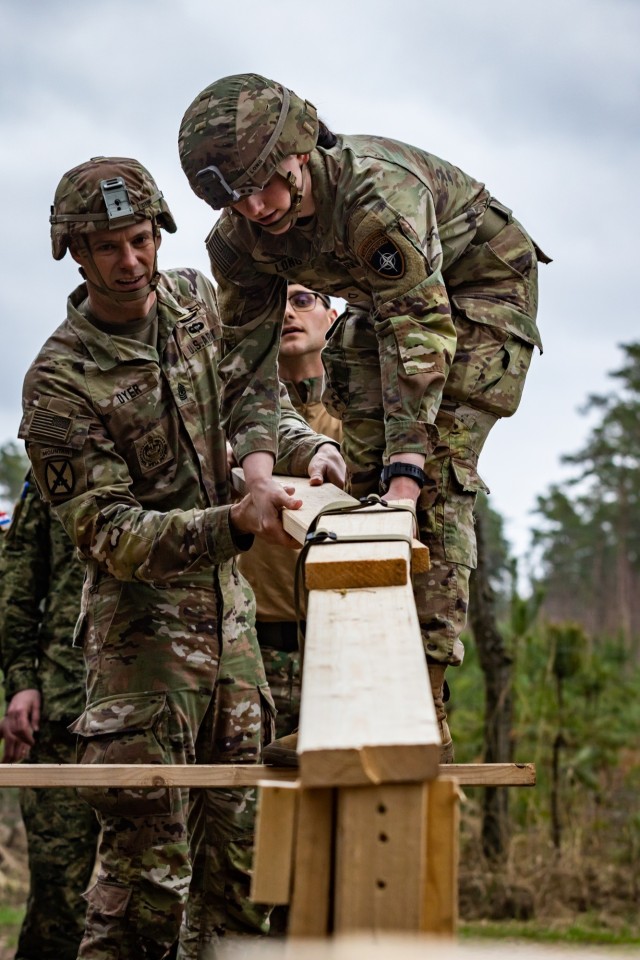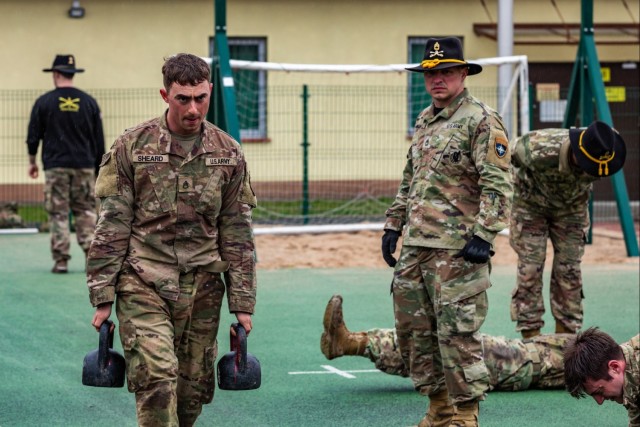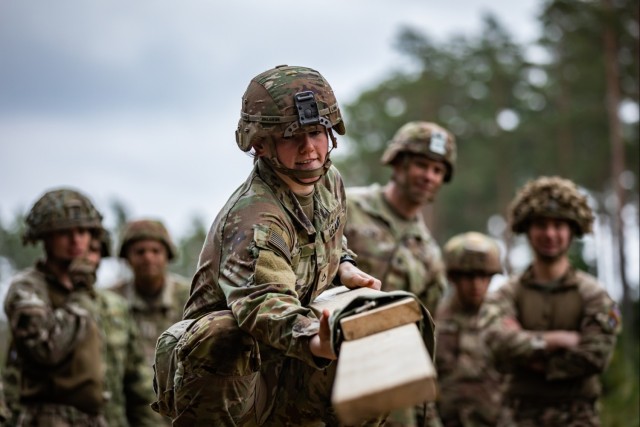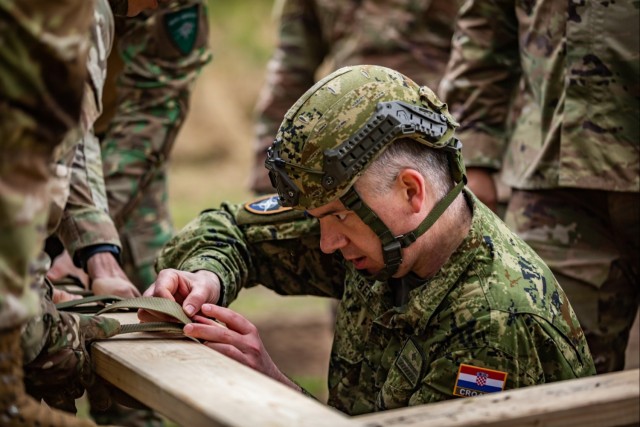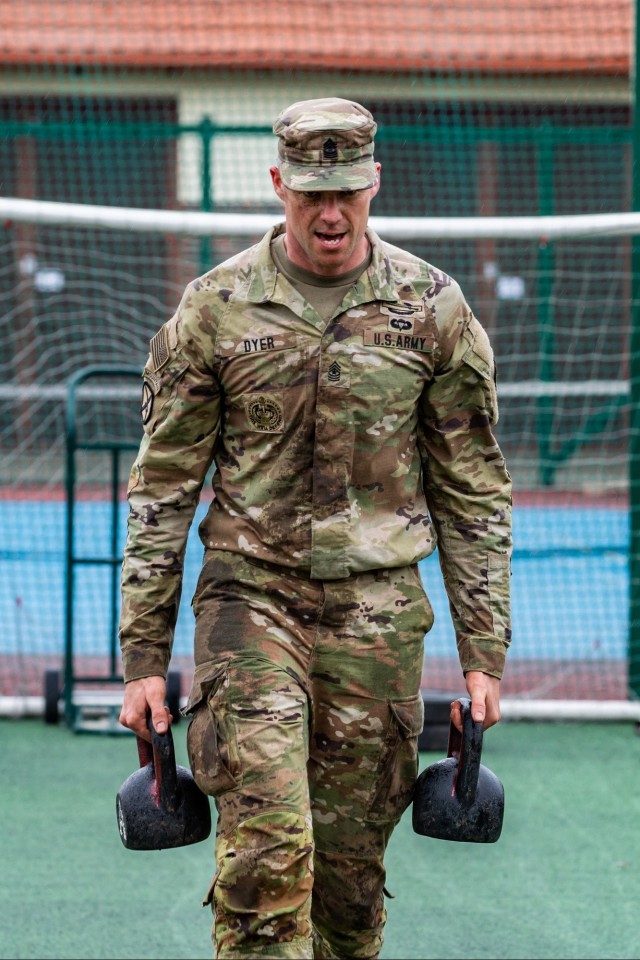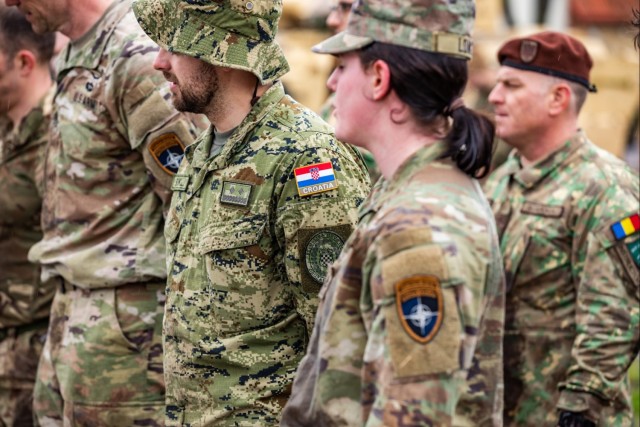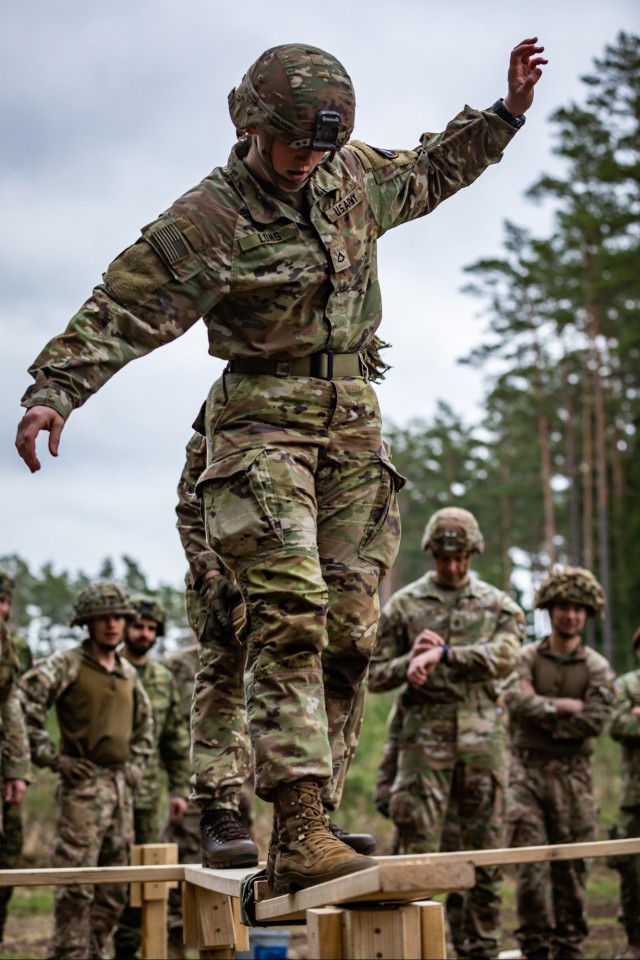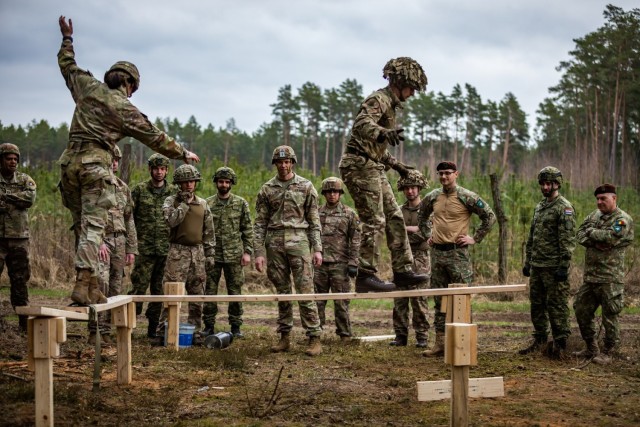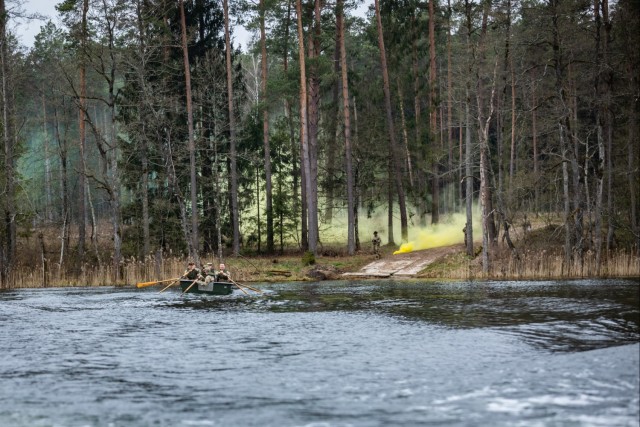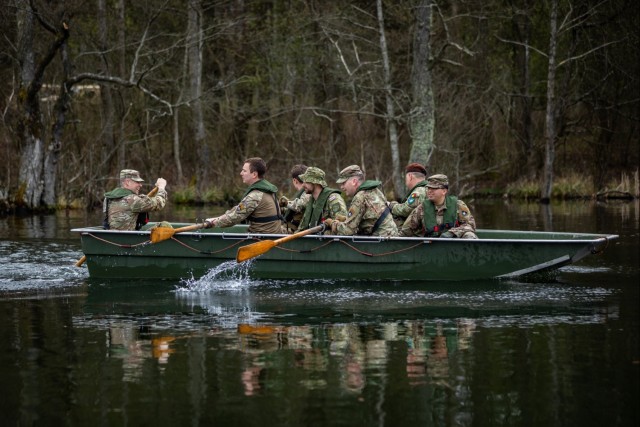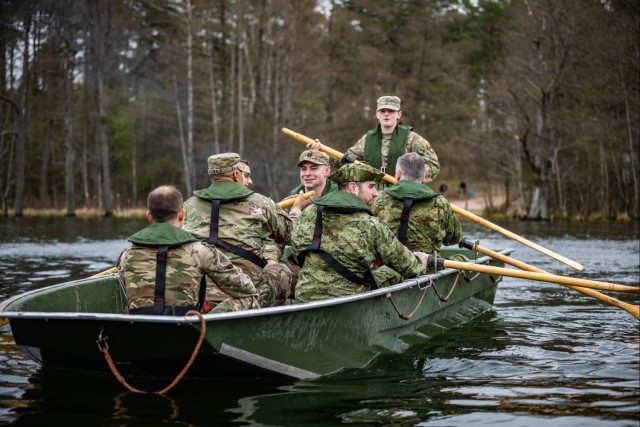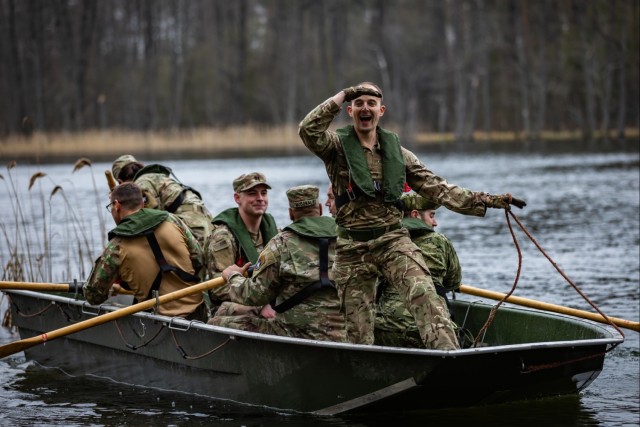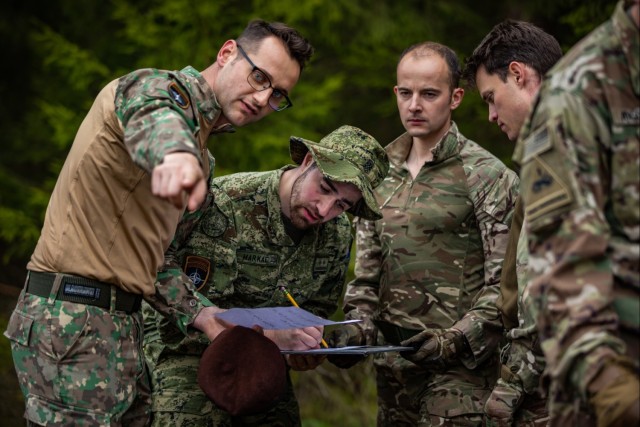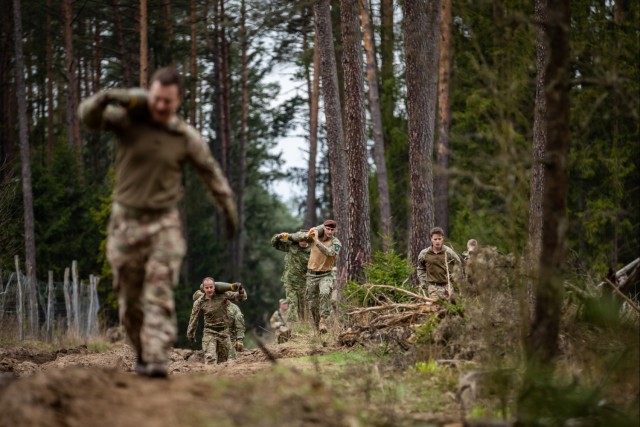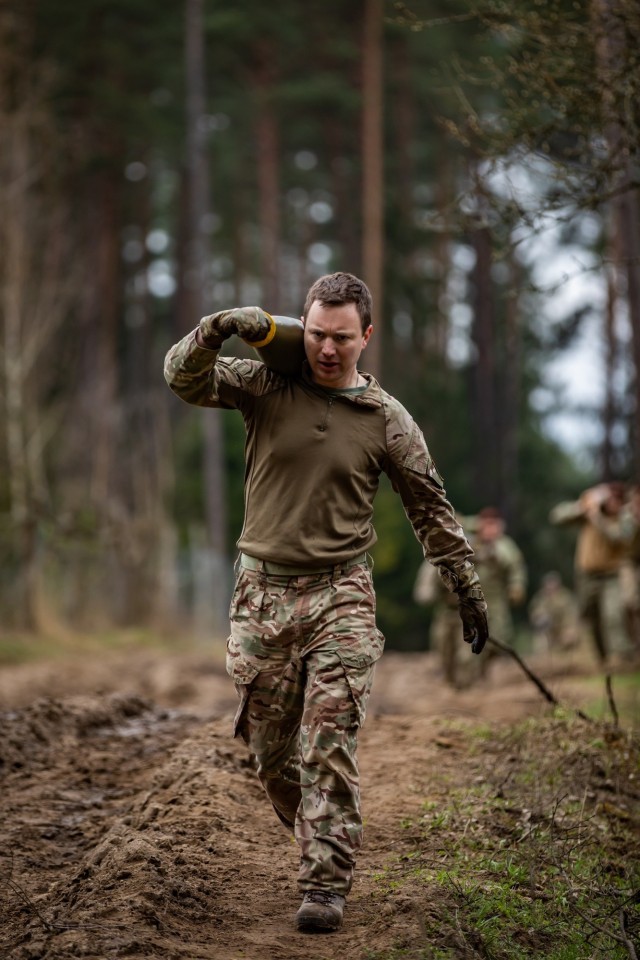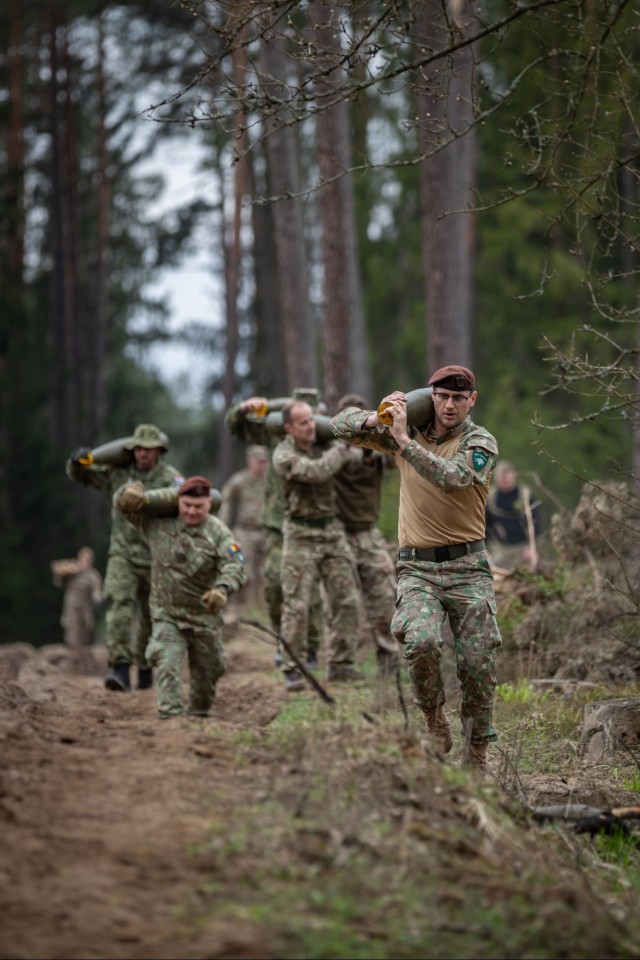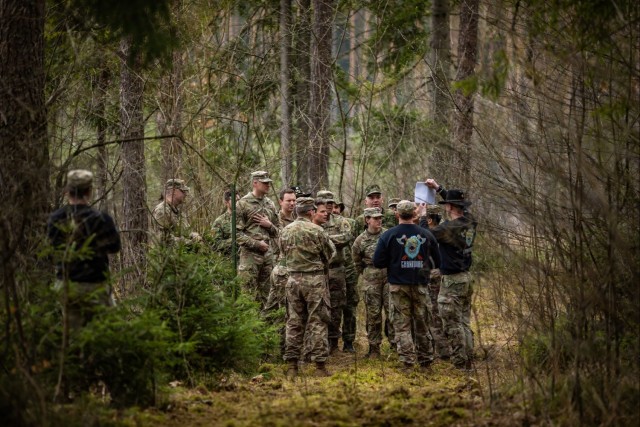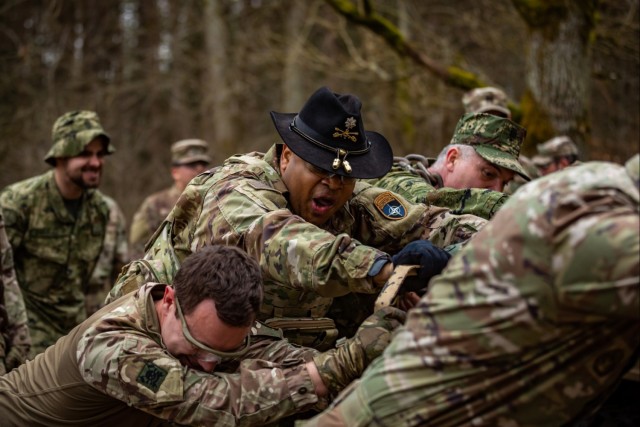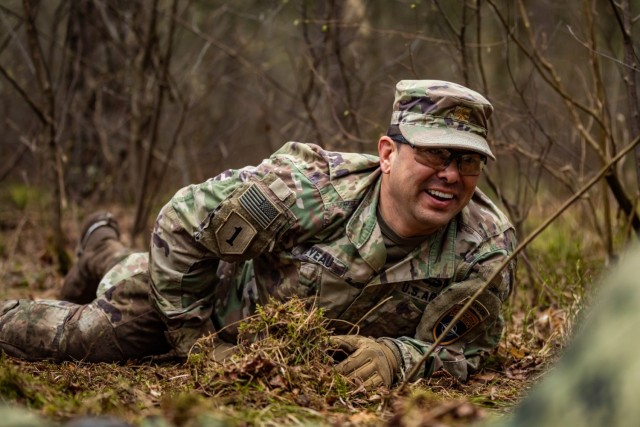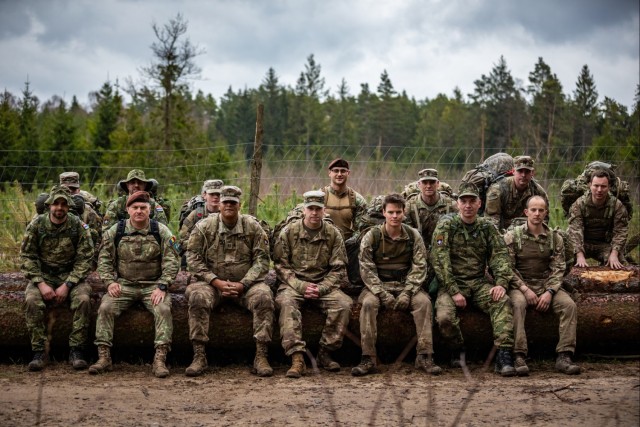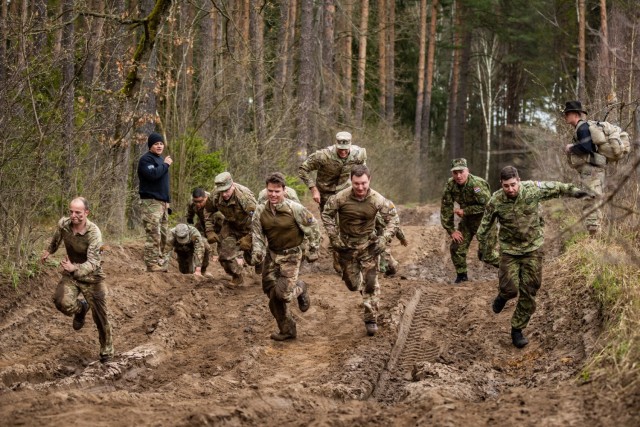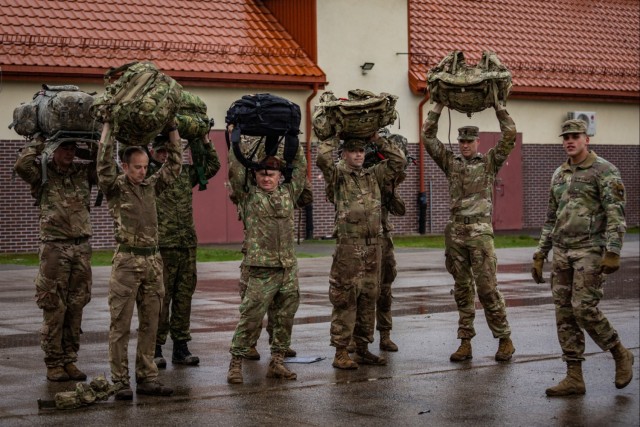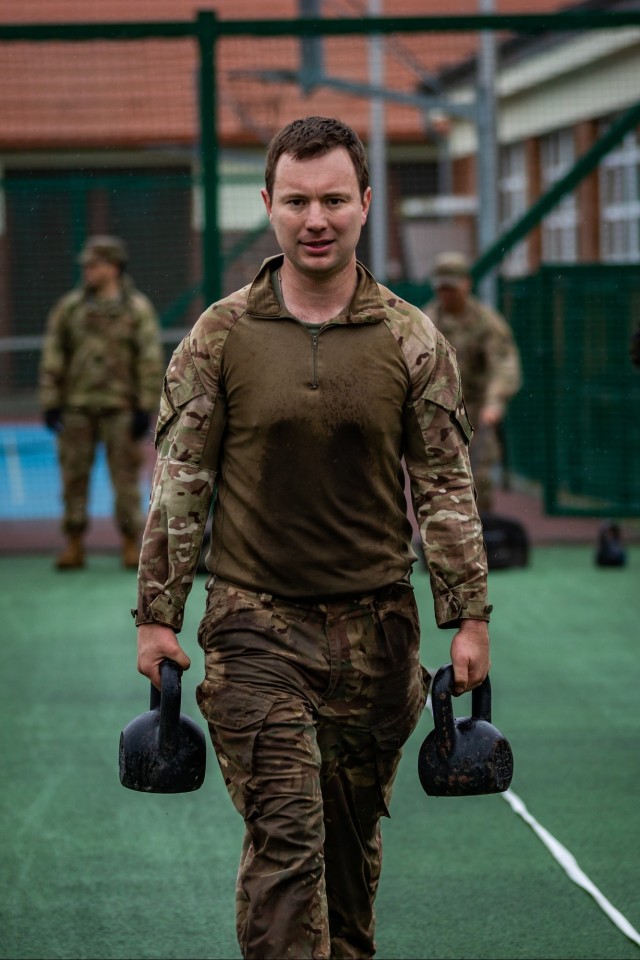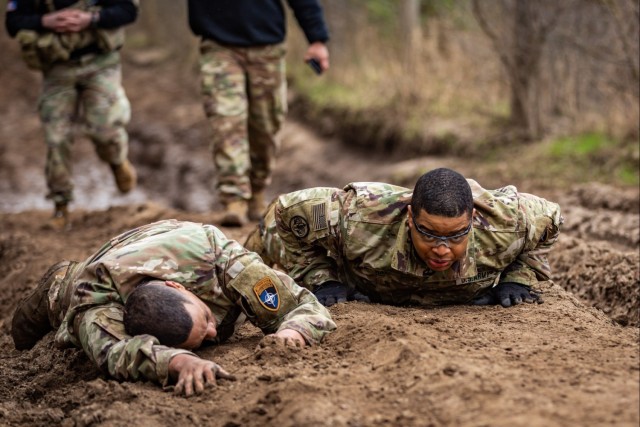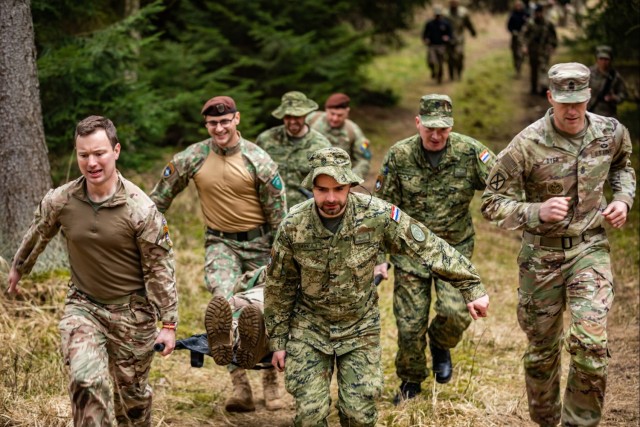 BEMOWO PISKIE, Poland – U.S. Soldiers assigned to the 1st Battalion, 9th Cavalry Regiment (1-9 CAV), 2nd Armored Brigade Combat Team (2 ABCT), 1st Cavalry Division (1 CD), alongside Polish soldiers assigned to the 15th Mechanized Infantry Brigade and Polish Territorial Defense Forces, Canadian soldiers assigned to eFP Battle Group Latvia and U.K., Croatian and Romanian allied partners of eFP Battle Group Poland, all participated in a multinational Spur Ride in Bemowo Piskie, Poland, April 15-27, 2023.
The Spur Ride has been a cavalry tradition in the U.S. Army since the beginning of the U.S. Cavalry. This unique tradition included soldiers from various nations testing cavalry troopers' physical perseverance and mental fortitude which helped create long lasting bonds as international teammates worked together to earn their silver spurs, indoctrinating them into the Order of the Spur.
"The Spur Ride is a right of passage connecting us to our past," said U.S. Army Lt. Col. James Ray, commander of the NATO eFP Battle Group Poland and commander of the 1-9 CAV, 2 ABCT, 1 CD. "It is an intensive development opportunity for both soldiers and leaders, giving the entire team the chance to work together and overcome adversity as one cohesive fighting force."
The Spur Ride traces back to when young troopers and less experienced riders were not allowed to have spurs for fear they would misuse them and injure their mount. Riders would earn their spurs by gaining experience and demonstrating their proficiency as a cavalryman.
"We had a very unique opportunity to include our NATO allies in this Spur Ride," said U.S. Army 1st Sgt. Trevor A. Denny, an infantryman and Charlie company first sergeant assigned to the 1-9 CAV, 2 ABCT, 1 CD. "This highlighted that we are here as one Battle Group working shoulder to shoulder with our allies."
U.K. soldiers assigned to The Royal Lancers, Aliwal Troop, were invited to participate in the eFP Battle Group Poland's Spur Ride.
"It was a real honor to be included in this Spur Ride, it gave our soldiers the opportunity to learn how the U.S. Cavalry and other partner nations operate," said U.K. Maj. Ed Faulkner, commander of the U.K. Royal Lancers, Aliwal Troop, eFP Battle Group Poland. "It also gave us a chance to demonstrate our own skills and fitness, but ultimately, this event has made us a more integrated and cohesive force, ready to fight alongside one another."
The eFP Battle Group Poland soldiers of all ranks and occupational specialties from Canada, Croatia, Poland, Romania and the U.K. were invited to participate in the Spur Ride alongside U.S. Soldiers.
"Occupational specialty does not matter, rank does not matter," said U.S. Army Sgt. Maj. Kenneth Dyer, an infantryman and operations sergeant major assigned to the 1-9 CAV, 2 ABCT, 1 CD. "They all go through the same thing and must all meet the same standard."
For many, the Spur Ride highlighted how the NATO alliance soldiers from multiple nations train and serve as a unified military component, representing a strong expression of cooperation and solidarity.
"It was great to see our soldiers from across the alliance come together to complete each task, lift each other up and prove that we are stronger together throughout such a physically and mentally challenging event," said Denny.
Soldiers participating in the Spur Ride endured multiple events such as a 20 mile ruck march, various warrior tasks and drills that not only tested their individual endurance, strength, and perseverance but their teamwork skills as well.
"We go through it together, suffer together and succeed together," said Dyer. "Doing hard things with good people is one of the greatest privileges of being a Soldier and that's why this tradition is so important."
Although the Spur Ride challenged everyone differently, it managed to bring everyone closer together and created a lasting impression.
"Working alongside our allies was a once in a lifetime experience," said U.S. Army Pfc. Falecia Long, a combat medic specialist and platoon medic assigned 1-9 CAV, 2 ABCT, 1 CD. "We all wanted to contribute and work as a collective team to overcome challenges we had to face together."
Special events such as the Spur Ride give soldiers within the NATO alliance an opportunity to train and experience time-honored traditions of another nation, further exemplifying the unity and cohesion built within the Battle Group.
"It really brought it home to me that we are 'stronger together' and that our nations share a common sense of purpose, professionalism and determination to succeed," said Faulkner.
Strong bonds of unity and cohesion are gained through collective struggle. Overcoming adversity together strengthens not only the individual but the team as a whole.
"There is no better way to build a team than through shared pain and suffering," said Dyer. "Enduring together creates a bond that transcends nationality."
The diversity of eFP Battle Group Poland soldiers and their allies strengthens and enhances combat capabilities to defend the sovereignty of the NATO alliance.
"To see our soldiers from across the Battle Groups come together to complete such a physically demanding event was incredible," said Denny. "Although we come from different nations and speak different languages, the intestinal fortitude and dedication that each Soldier presented throughout the execution was truly inspiring."
The Spur Ride showcased interoperability of individual soldiers, leadership and commands of the eFP Battle Group Poland and allied partners who participated.
"Soldiers from across five different nations became one team," said Dyer. "It doesn't matter if we are Polish, Croatian, Romanian, Canadian, British, or American; soldiers are soldiers, and as soldiers we are all proud, strong, committed and ready to serve."
The soldiers of the eFP Battle Group Poland and their allied partners form the collective defense and deterrence against any adversary to the sovereignty of any nations within the NATO alliance.
"The purpose of the eFP Battle Group Poland is clear; we are here to reassure our Polish allies of our determination to collectively defend the alliance, and to deter aggression," said Faulkner. "The Spur Ride reminded me that, although we are different nations with different histories and cultures, we stand shoulder to shoulder with a collective commitment to defend our freedom."