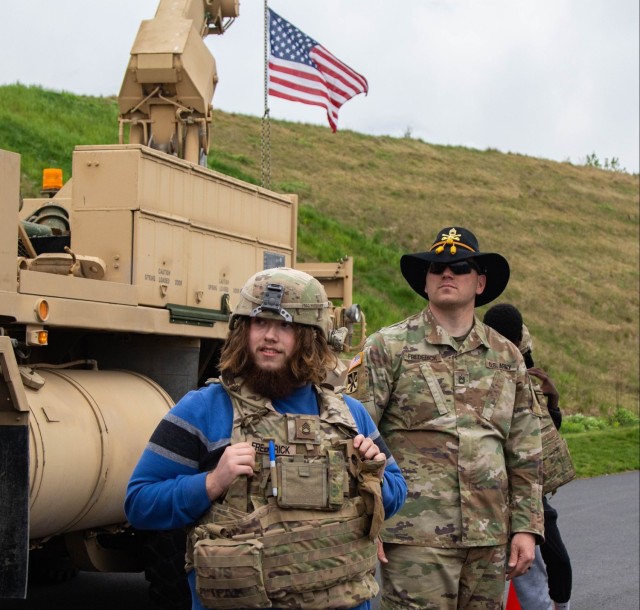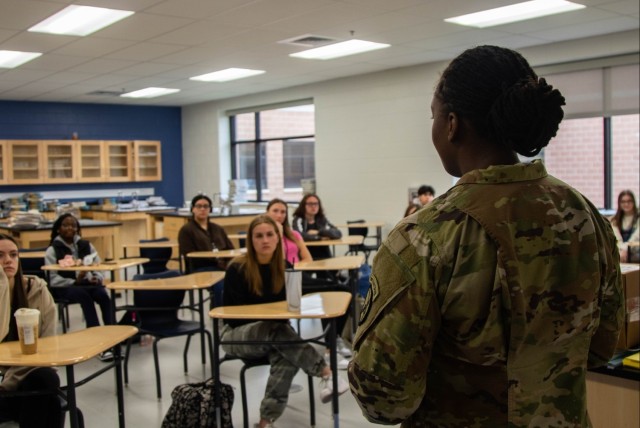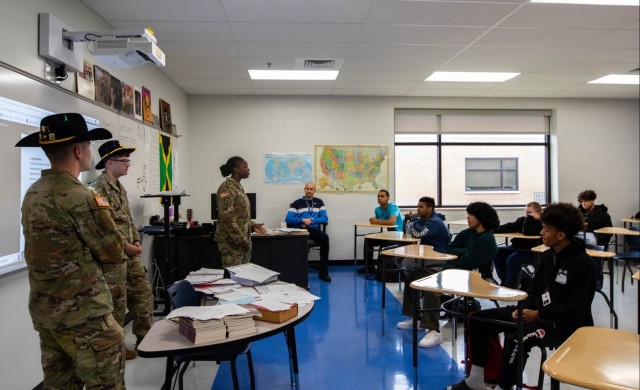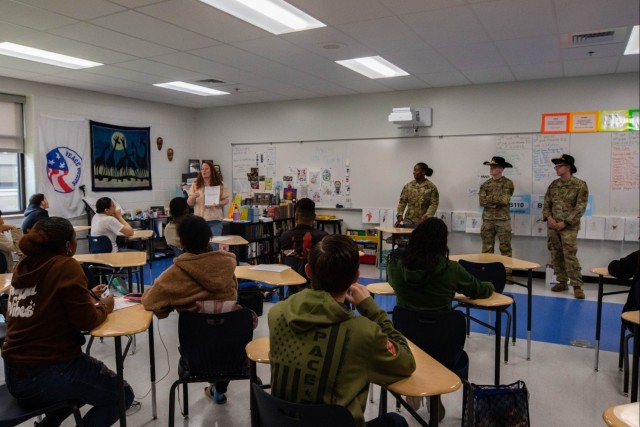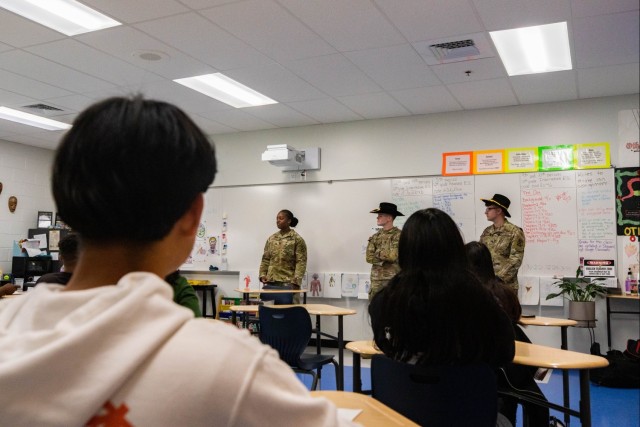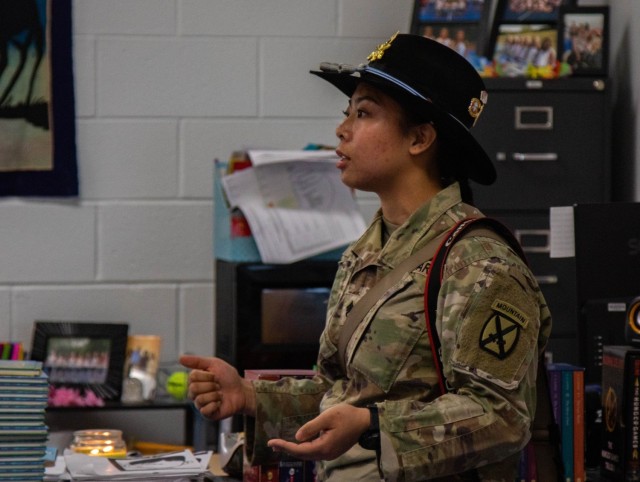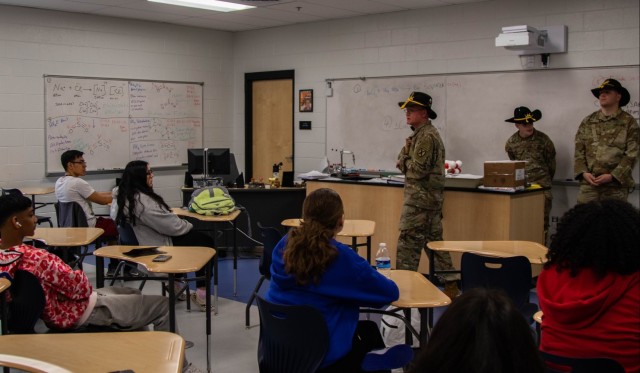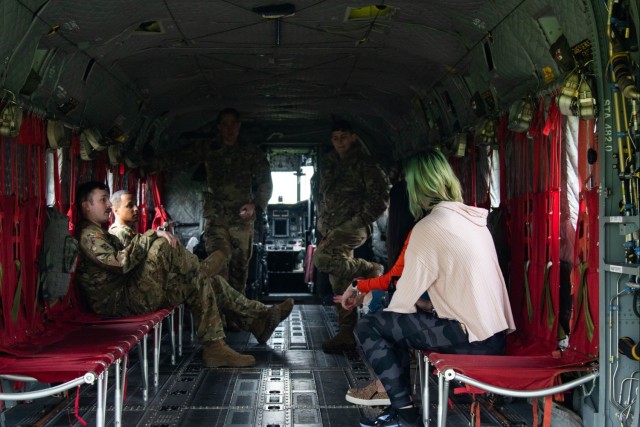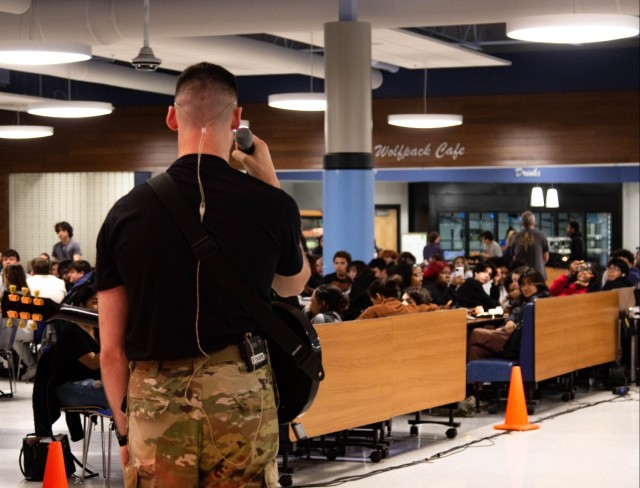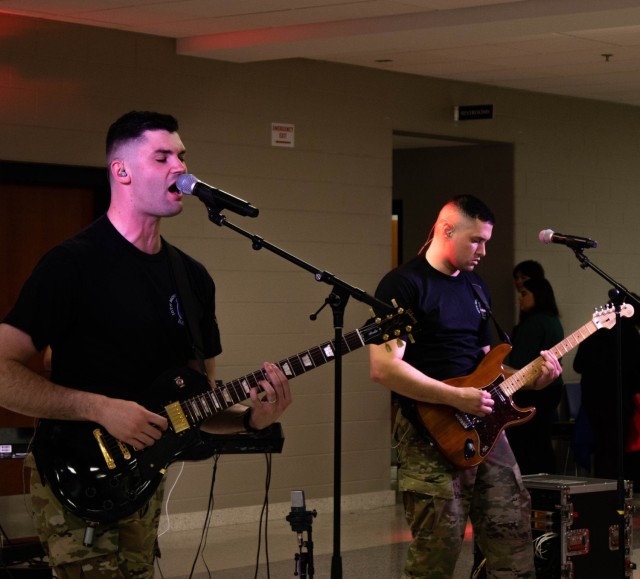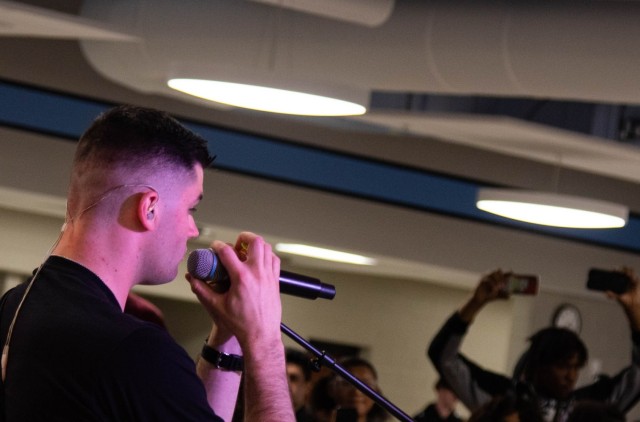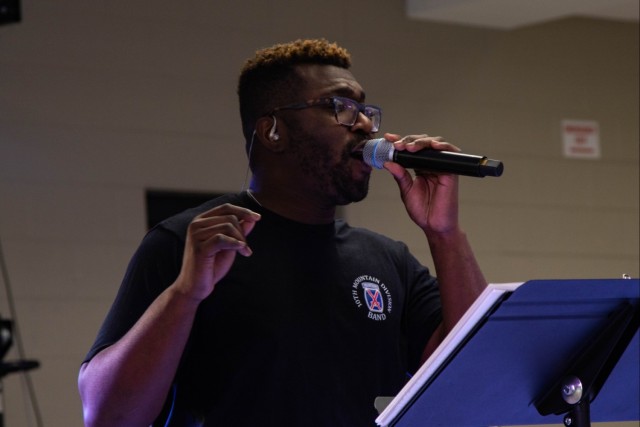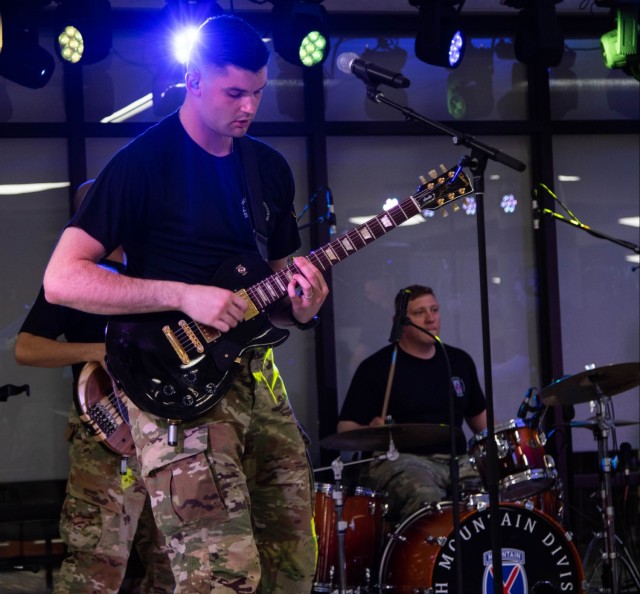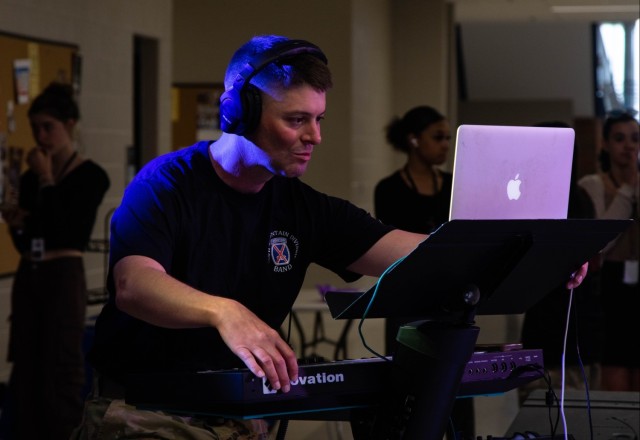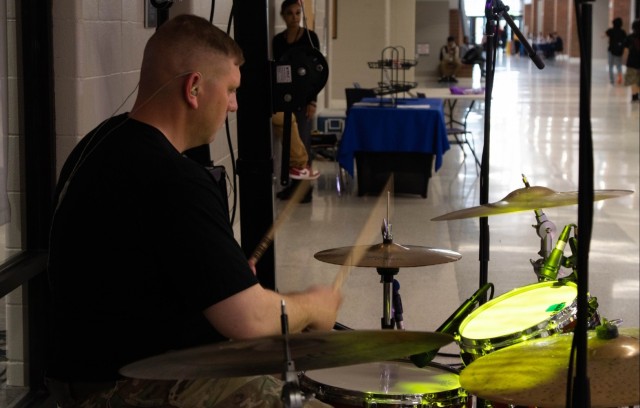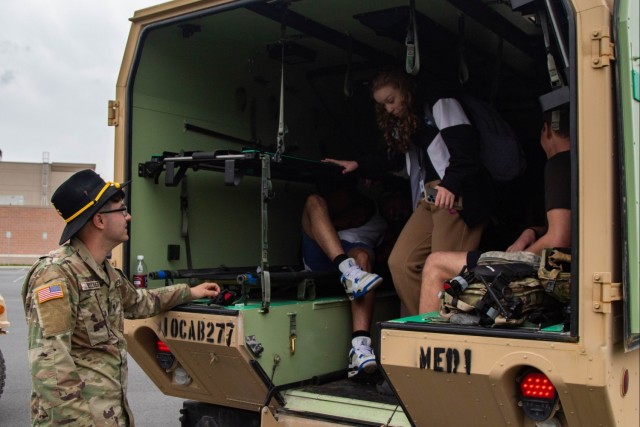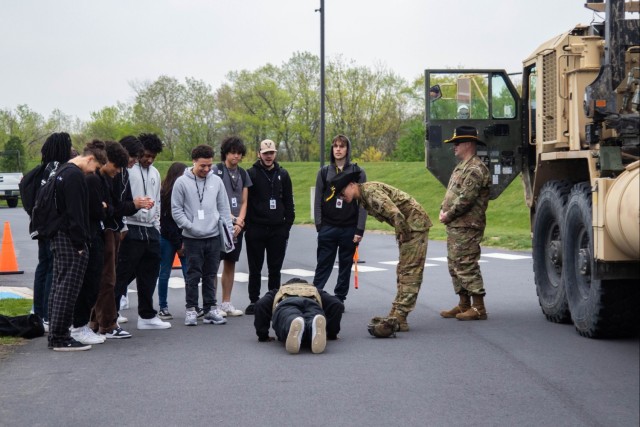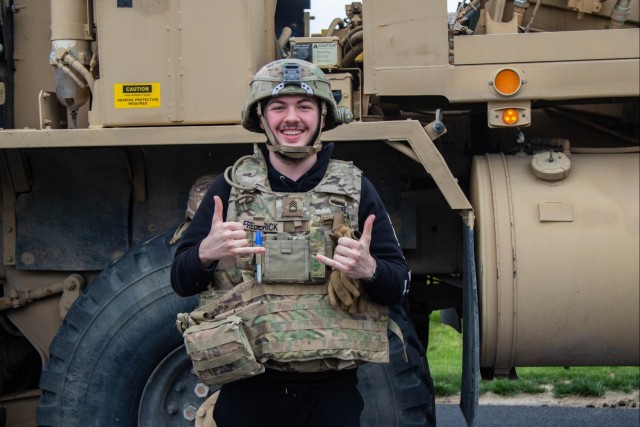 Soldiers from the 10th Mountain Division traveled April 28, 2023, to Wilkes-Barre, Pennsylvania, where they conducted the Mountain Mentor Program, speaking to area high school students about what it means to serve in the armed forces and the opportunities the U.S. Army offers.
Wilkes-Barre Area High School hosted the event, where units from the 10th Mountain Division, including the division's band, as well as 6th Squadron, 6th Cavalry Regiment, and 3rd General Support Aviation Battalion, 10th Aviation Regiment, both from 10th Combat Aviation Brigade. The units lent their efforts to help inform the students about the U.S. Army and how it looks from the inside.
"We were so excited to come talk to these kids about what it's actually like to be in the Army and be totally honest about the highs and lows," said Pfc. Christian Rude, a petroleum specialist from 6-6 CAV.
The Soldiers presented throughout the classrooms during the first part of the day where they spoke about why they joined and their experiences since they made that decision. They also answered questions from the students about what it means to serve in the armed forces.
"They were very full of questions, and as we answered I felt that we were really able to help inform on what the Army has to offer," Rude said. "I also feel like with the questions we got we were able to give them a good view into our day-to-day lives as well."
During the lunch period, students were given front-row seats to a performance by the 10th Mountain Division's rock band, Avalanche. Following that performance, students viewed static displays ranging from CH-47 helicopters to high-mobility vehicles brought by the presenting units stationed outside the school.
"I feel like this was an important trip because it allows us to be honest with the next generation," Rude said. "It allows us to help people learn about the Army, and any possibility for that to happen is always going to be important."