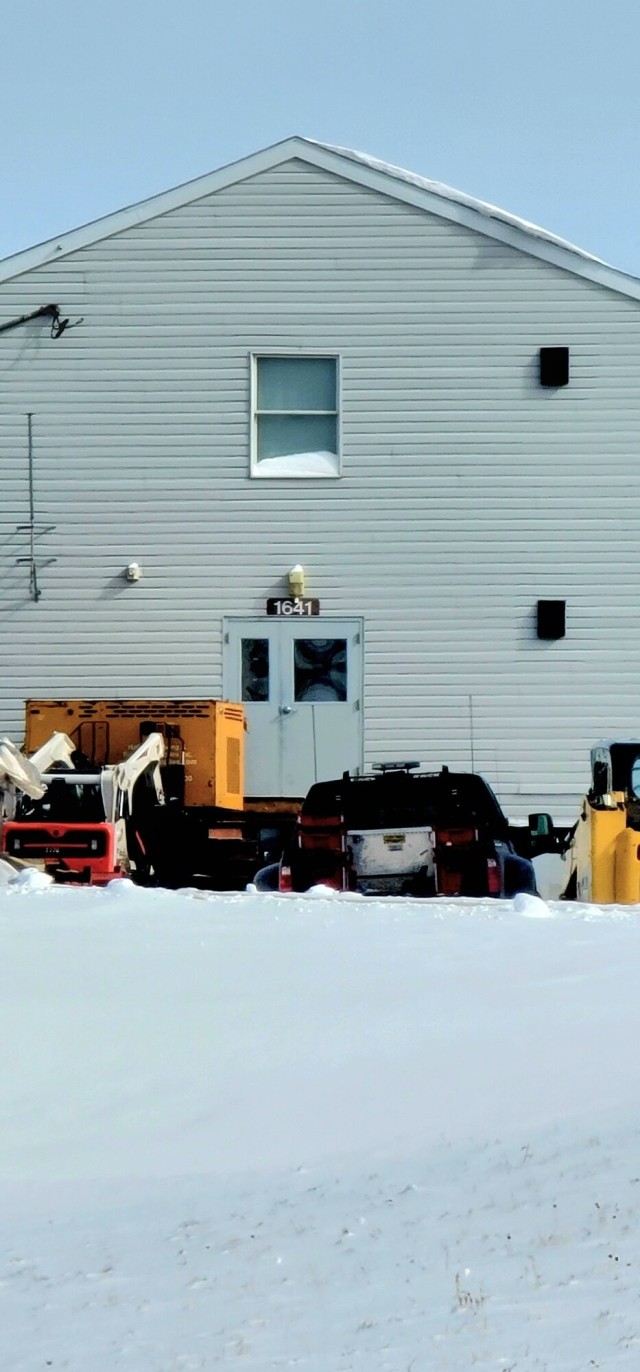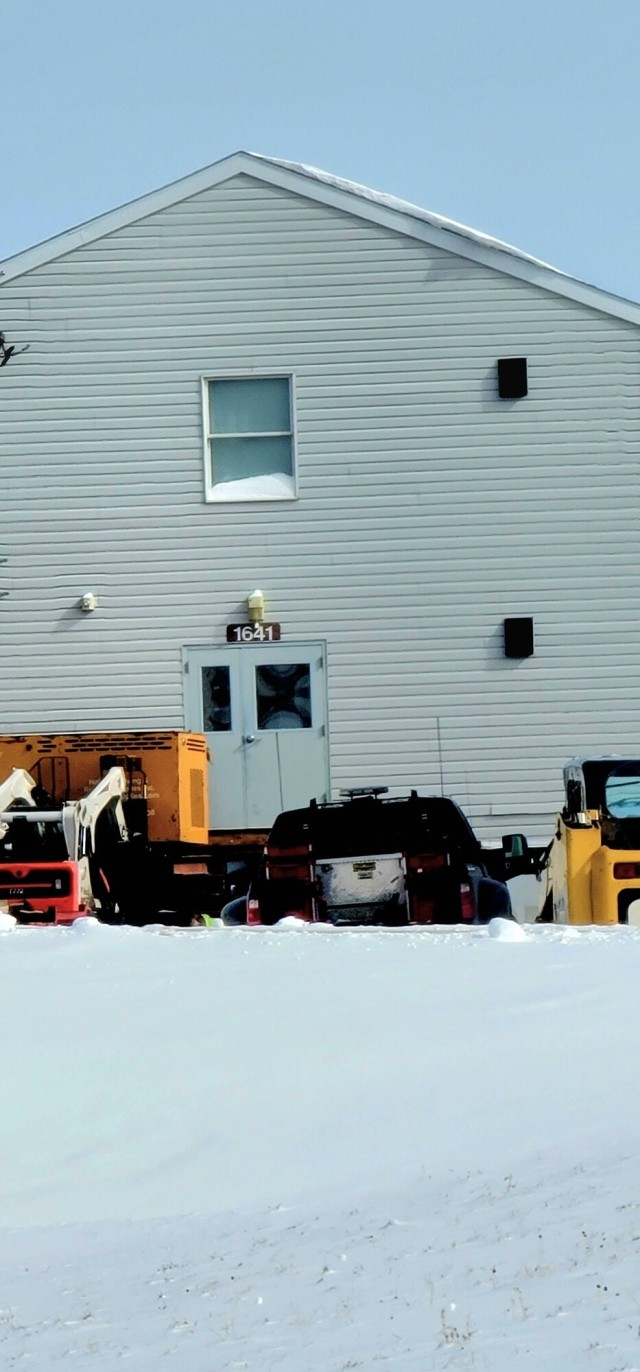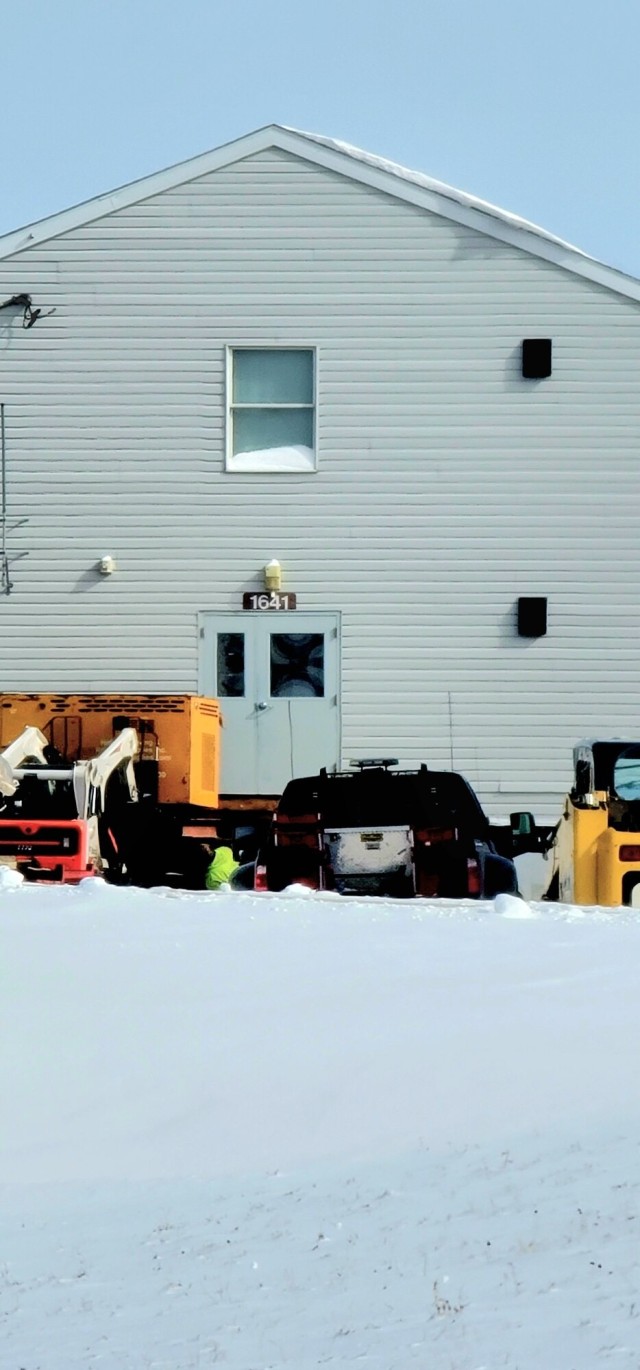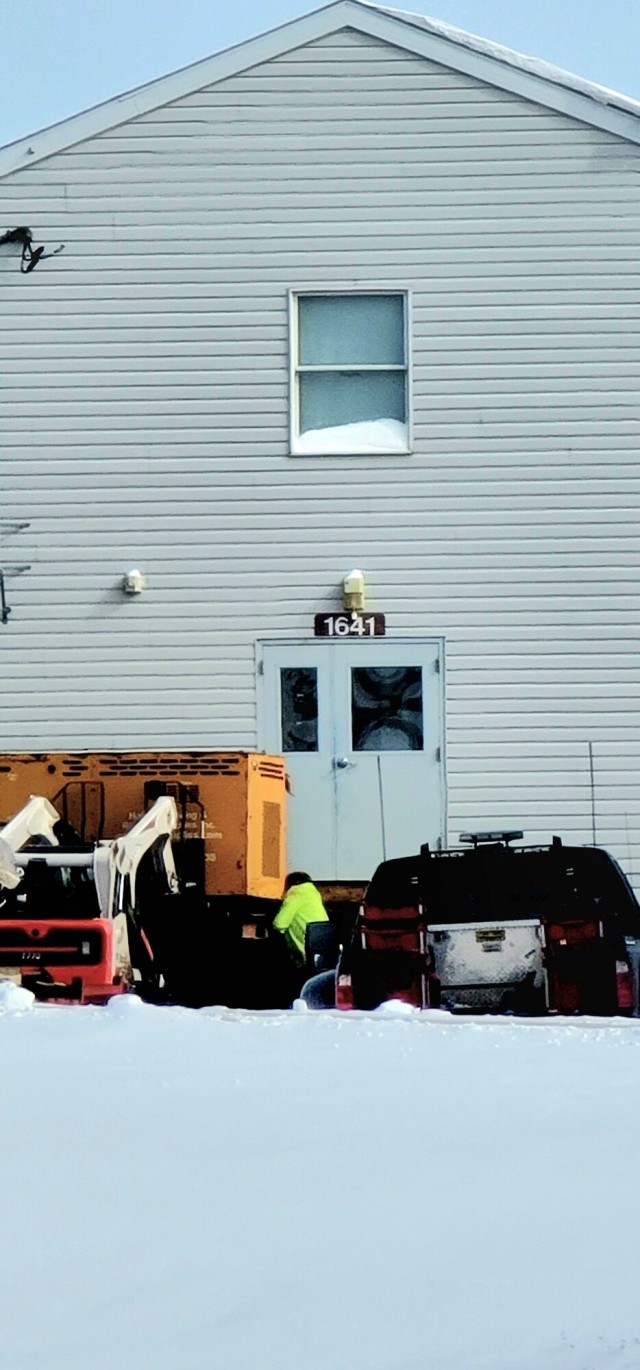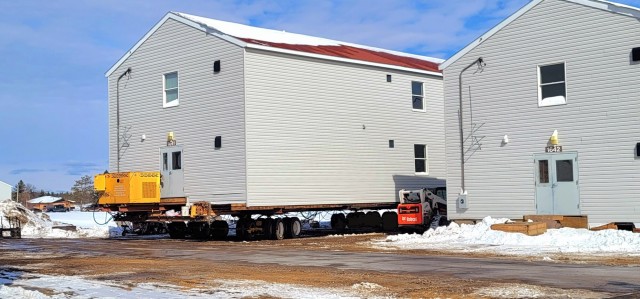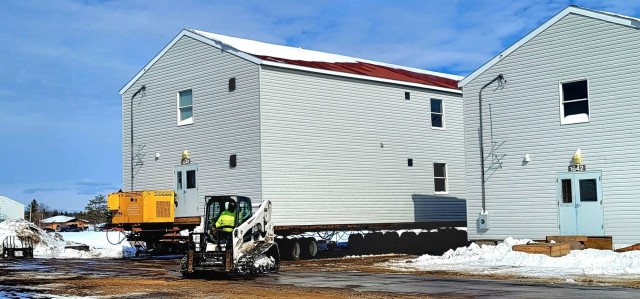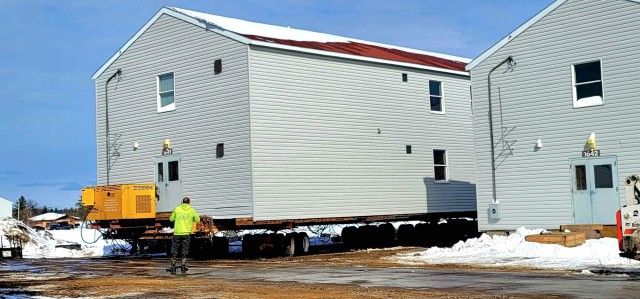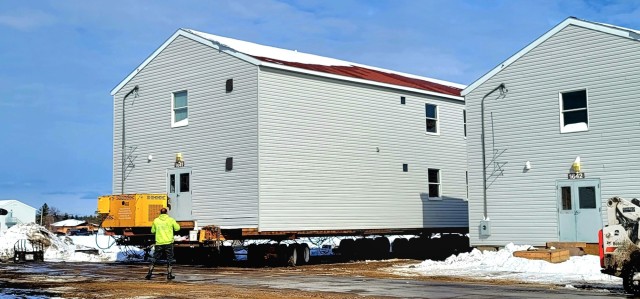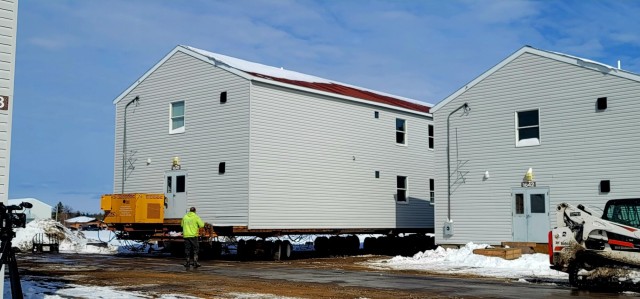 Contractors with JMJ Construction of New Lisbon, Wis., along with support from Heritage Movers of Blue River, Wis., prepare World War II-era buildings in the 1600 block on the cantonment area Feb. 24, 2023, to be moved to other areas of the cantonment area at Fort McCoy, Wis.
The contractor is relocating and repairing four barracks buildings that are currently located in the 1600 block to alternate locations in the 1700 and 1800 blocks, according to the Fort McCoy Directorate of Public Works (DPW).
The plan is to relocate the buildings to the new locations before the ground thaws, then lift them onto the new foundations and complete the remaining work by summer 2023.
The 1600 block of Fort McCoy's cantonment area has been undergoing a transformation the last several years with new construction dominating its landscape. Work in the block began in summer 2019 where destruction of other buildings took place near these four barracks buildings.
Soon after, in 2020, construction on a new $20.6 million transient training troops barracks was underway. The barracks is four stories and is able to house 400 people in approximately 60,000 square feet. That barracks was completed in 2022.
And in 2021, also in the 1600 block, construction on a second $18.8 million barracks projection began near the first new barracks. That project is nearly complete as well, according to the Army Corps of Engineers Resident Office overseeing the project.
On June 9, 2022, a contract totaling $11,964,432.87 was awarded to L.S. Black Constructors to build the fiscal year 2022 Transient Training Brigade Headquarters project at Fort McCoy. Construction operations began in August 2022. Location of construction is just across the street from where the same contractor built the two new transient training troop barracks buildings in the same block.
So now the need to move the old barracks buildings is needed as more new construction is planned in the 1600 block for the future, DPW officials said.
Fort McCoy's motto is to be the "Total Force Training Center."
Located in the heart of the upper Midwest, Fort McCoy is the only U.S. Army installation in Wisconsin.
The installation has provided support and facilities for the field and classroom training of more than 100,000 military personnel from all services nearly every year since 1984.
Learn more about Fort McCoy online at https://home.army.mil/mccoy, on the Defense Visual Information Distribution System at https://www.dvidshub.net/fmpao, on Facebook by searching "ftmccoy," and on Twitter by searching "usagmccoy."
Also try downloading the Digital Garrison app to your smartphone and set "Fort McCoy" or another installation as your preferred base.