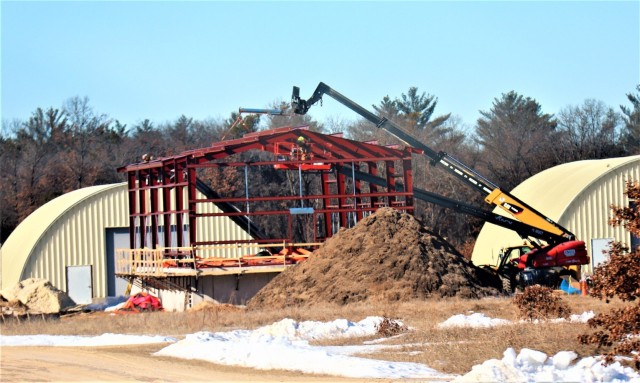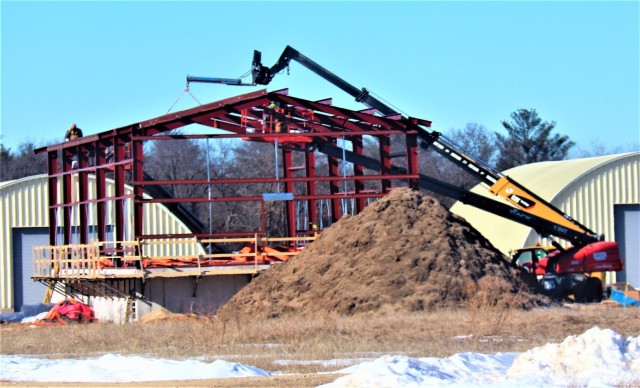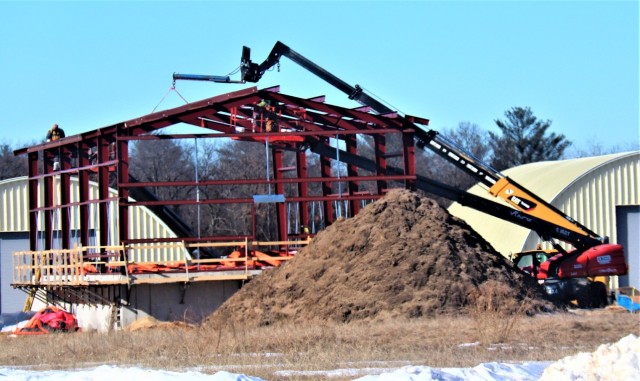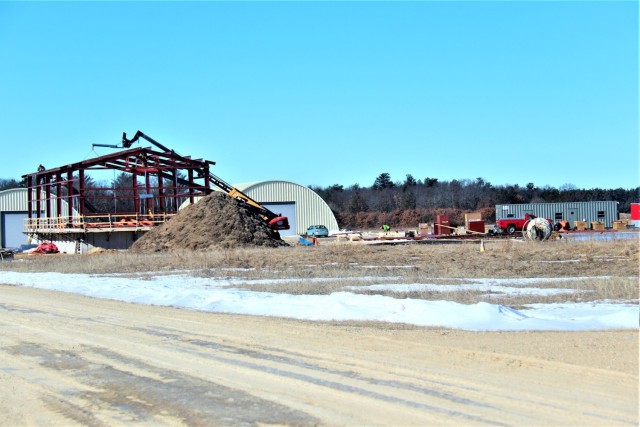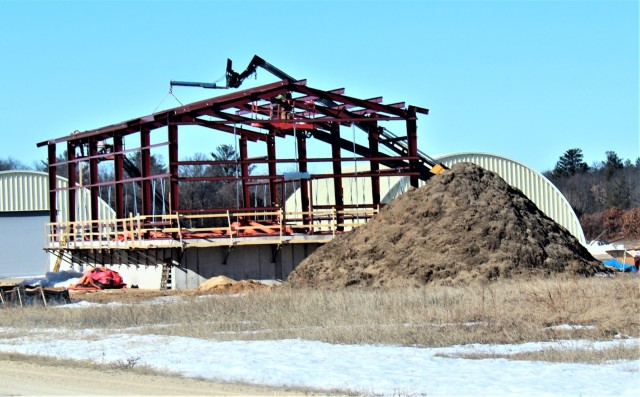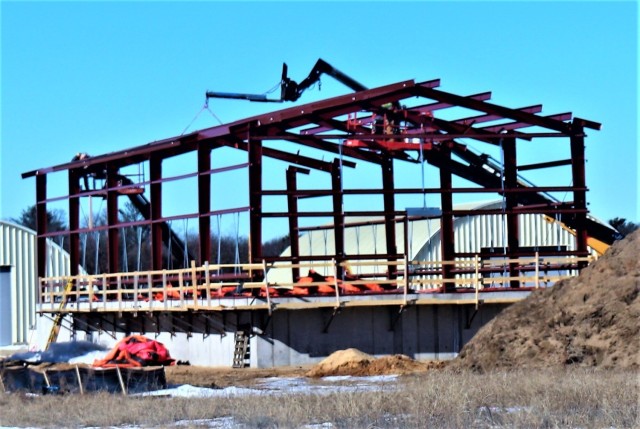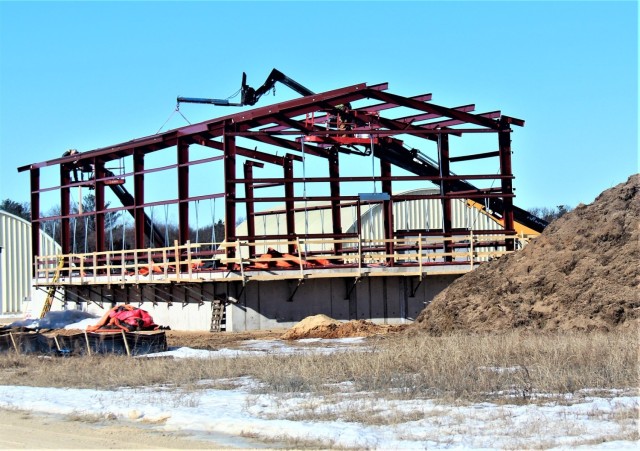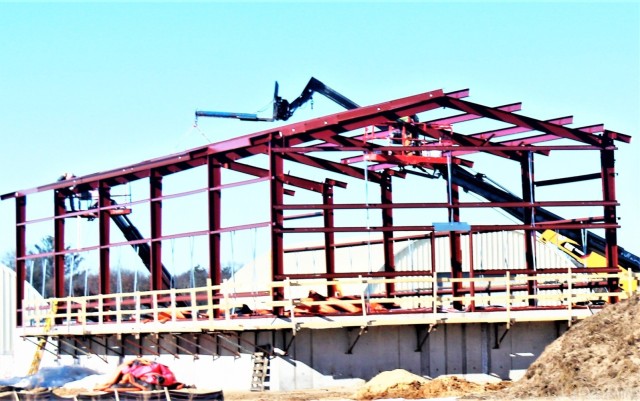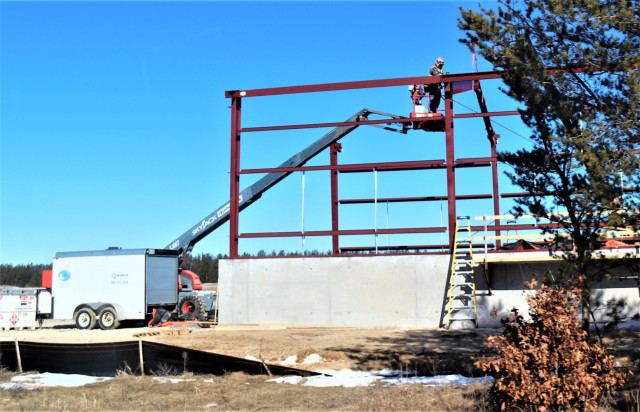 Contractors work on the new C-17 load trainer facility Feb. 10, 2023, at Young Air Assault Strip on South Post at Fort McCoy, Wis.
Contractor Veteran Range Solutions received a contract for $1,497,609 to build the facility at the air assault strip.
According to the contract's statement of work, it states to "construct a C-17 load trainer, complete with ramp and simulated cargo area with tie downs, and house it within a 3,500 square-foot pre-manufactured metal building."
The project is being coordinated by the Fort McCoy Directorate of Public Works and the training area where the trainer is being built is managed by the Fort McCoy Directorate of Plans, Training, Mobilization and Security.
Fort McCoy's motto is to be the "Total Force Training Center."
Located in the heart of the upper Midwest, Fort McCoy is the only U.S. Army installation in Wisconsin.
The installation has provided support and facilities for the field and classroom training of more than 100,000 military personnel from all services nearly every year since 1984.
Learn more about Fort McCoy online at https://home.army.mil/mccoy, on the Defense Visual Information Distribution System at https://www.dvidshub.net/fmpao, on Facebook by searching "ftmccoy," and on Twitter by searching "usagmccoy."
Also try downloading the Digital Garrison app to your smartphone and set "Fort McCoy" or another installation as your preferred base.
Fort McCoy, Wisconsin, C-17 load trainer facility, Young Air Assault Strip, Total Force Training Center, C-17 Globemaster III