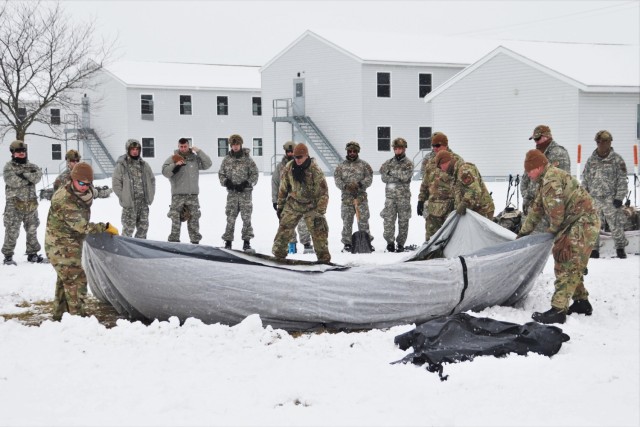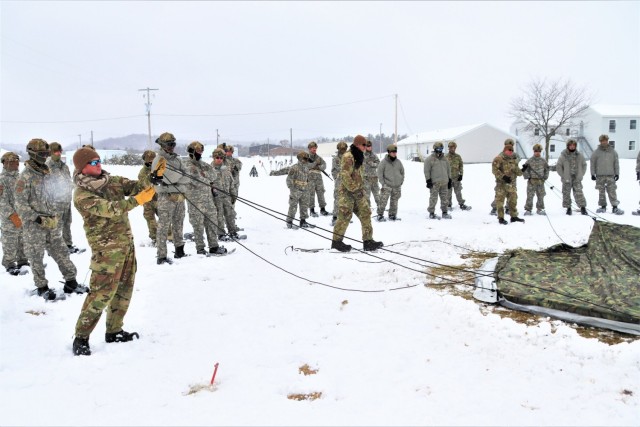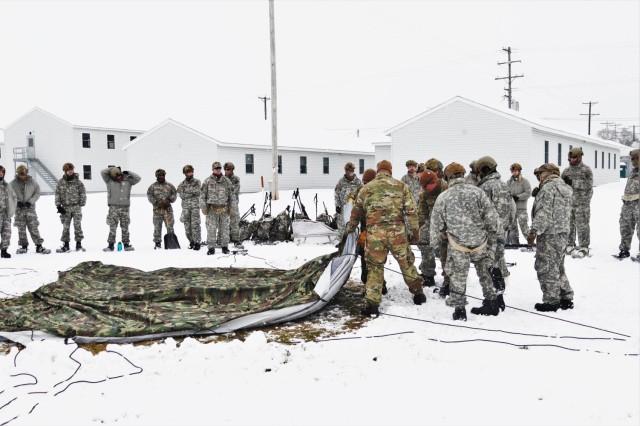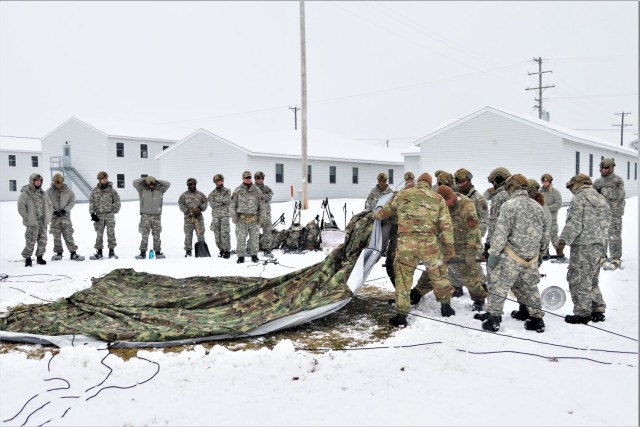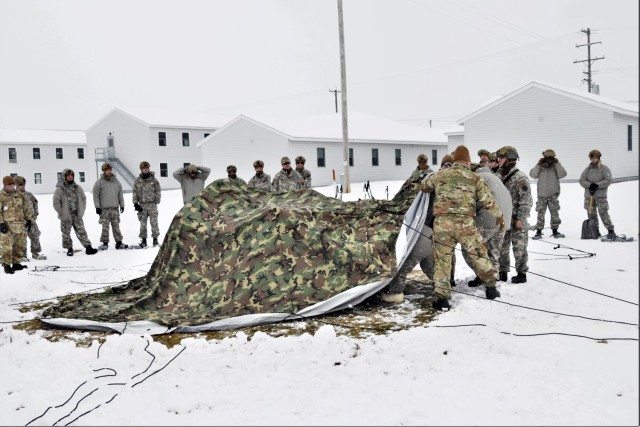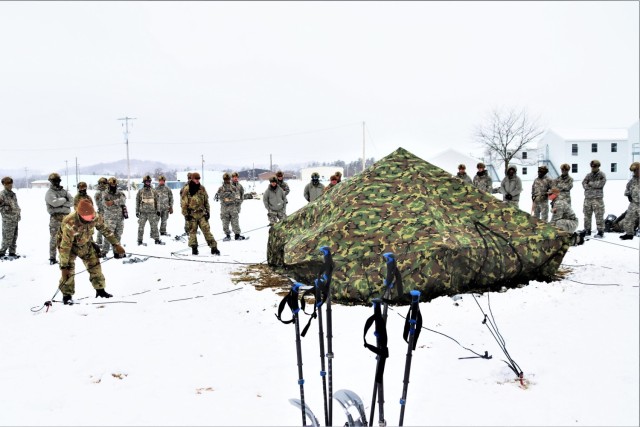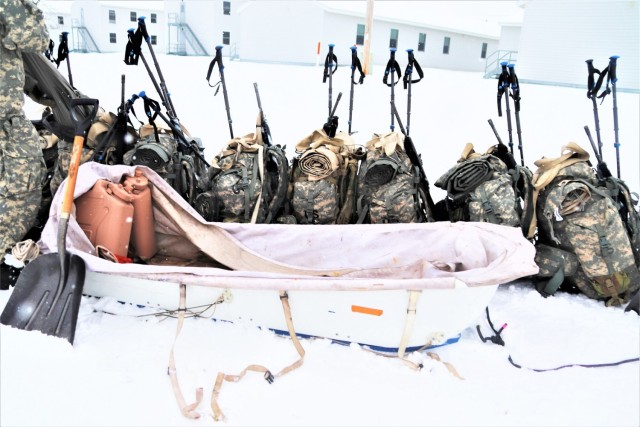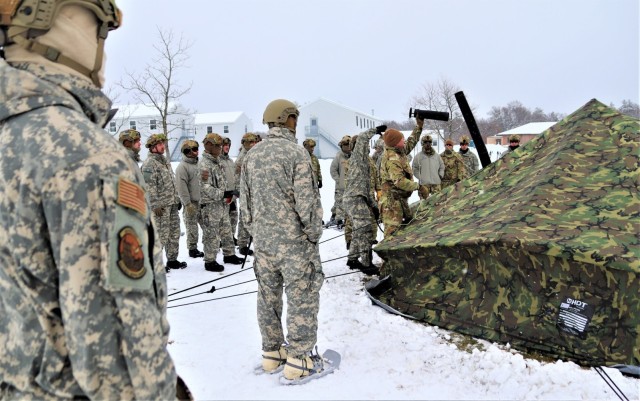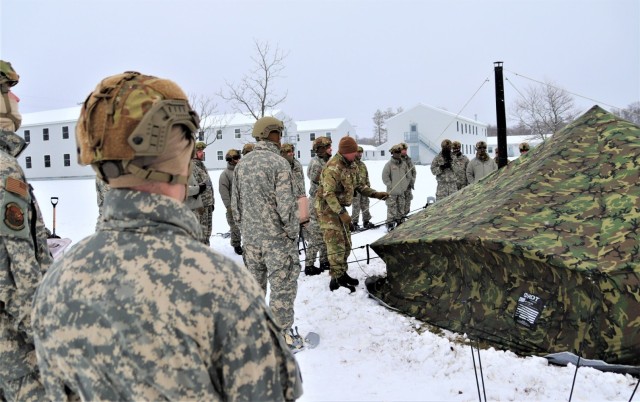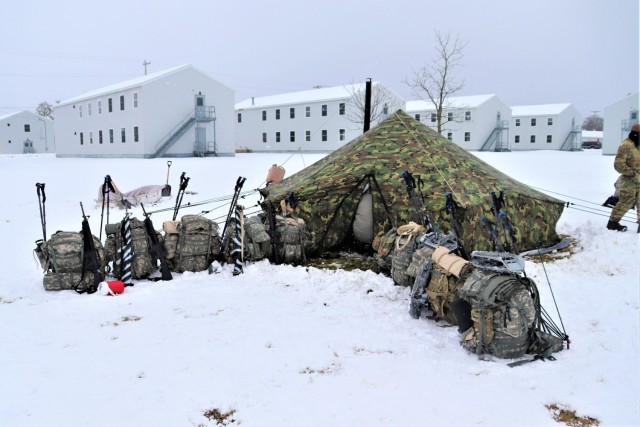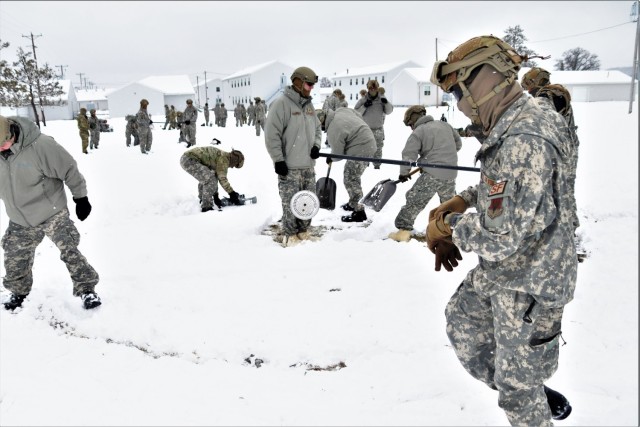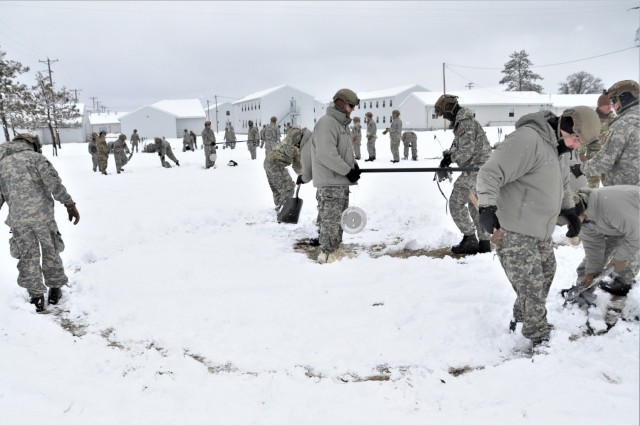 Airmen with multiple Air National Guard security forces units learn to build an Arctic 10-person tent Jan. 19, 2023, as part of a 16-day Cold-Weather Operations Course led by the Air Force at Fort McCoy, Wis.
More than 50 Airmen were participating in the training from across the Air Force.
Besides learning about using these tents in a cold-weather environment, the Airmen also learned about building improvised cold-weather shelters, survival techniques, cold-weather uniform wear, and more.
Fort McCoy has a long history of supporting cold-weather training.
Eighty years prior to this training, in January 1943, the installation hosted winter training for the Army's 76th Division prior to the Division deploying to Europe to fight in the Battle of the Bulge in World War II.
Fort McCoy's motto is to be the "Total Force Training Center."
Located in the heart of the upper Midwest, Fort McCoy is the only U.S. Army installation in Wisconsin.
The installation has provided support and facilities for the field and classroom training of more than 100,000 military personnel from all services nearly every year since 1984.
Learn more about Fort McCoy online at https://home.army.mil/mccoy, on the Defense Visual Information Distribution System at https://www.dvidshub.net/fmpao, on Facebook by searching "ftmccoy," and on Twitter by searching "usagmccoy."