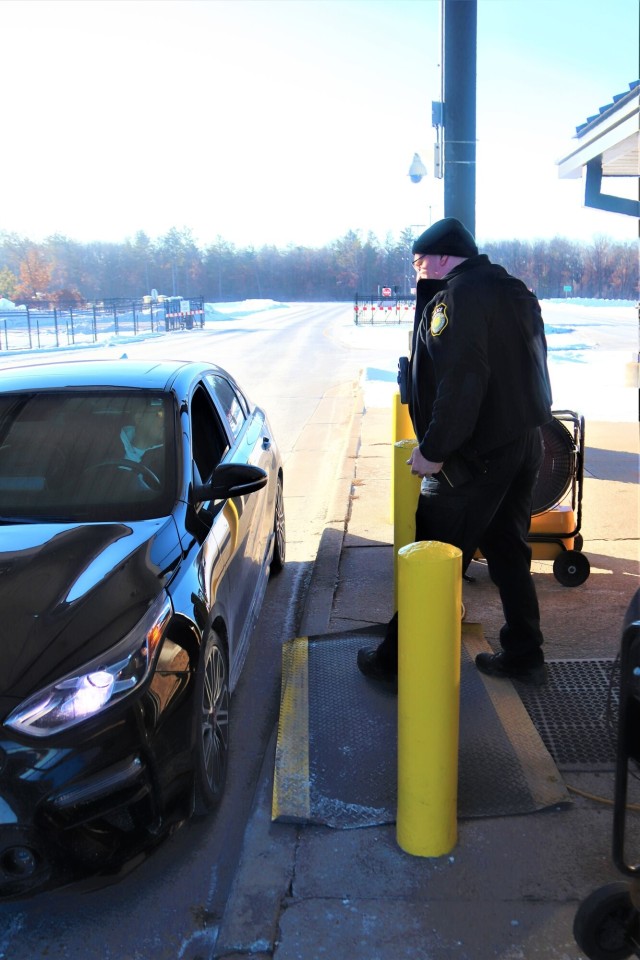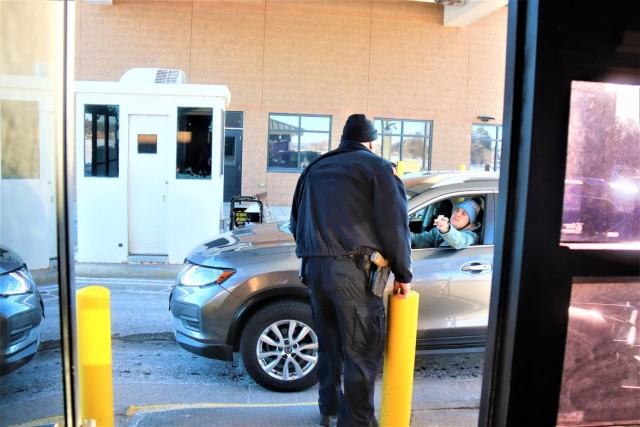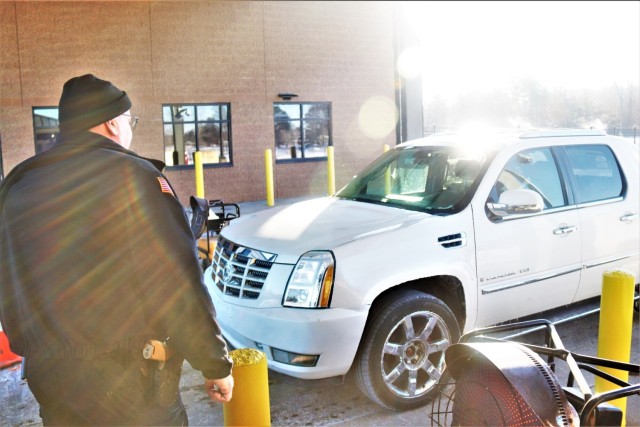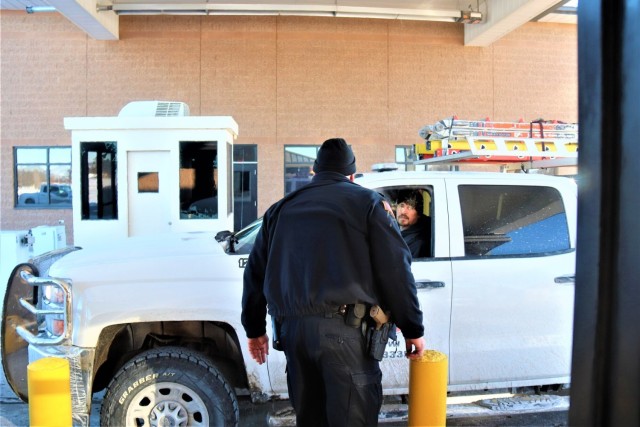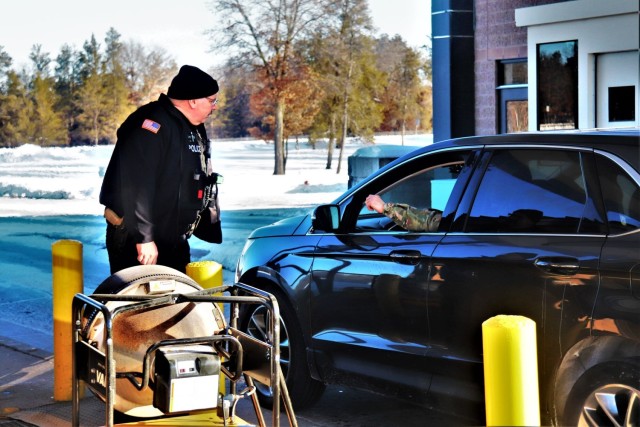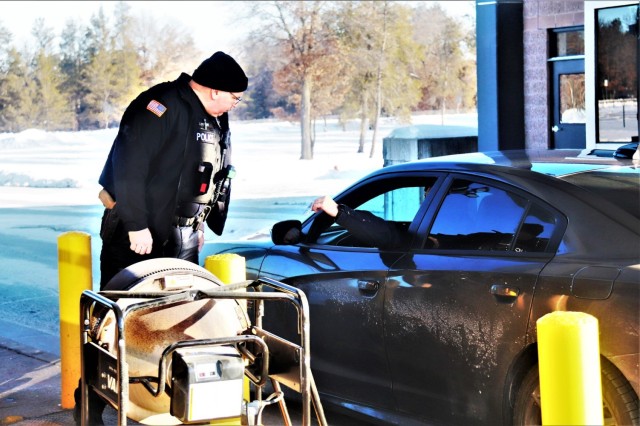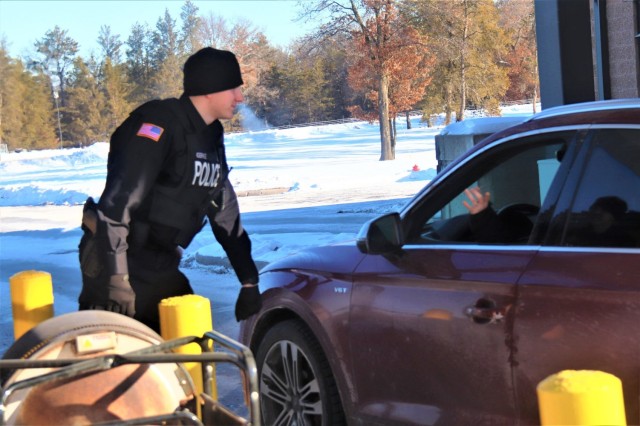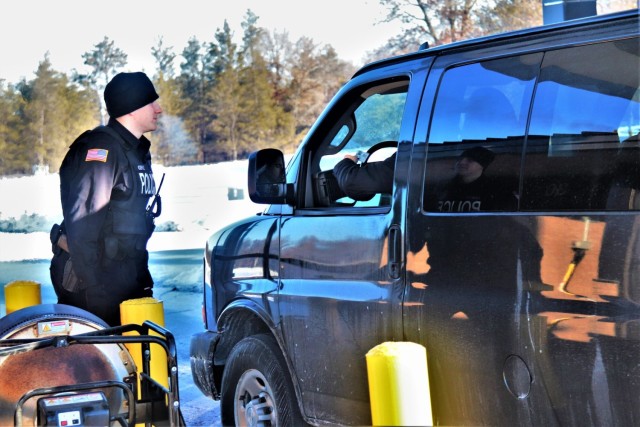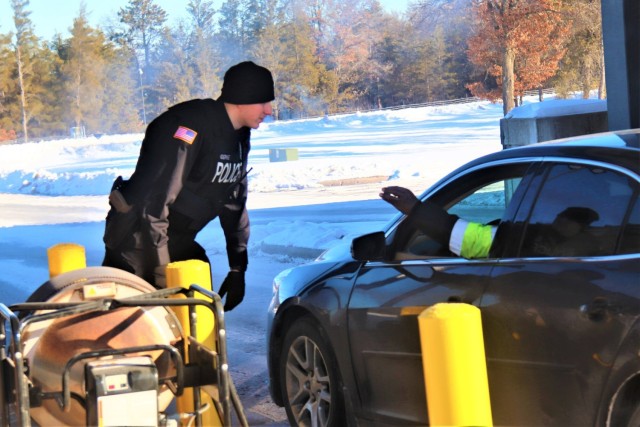 Police officers with the Fort McCoy Directorate of Emergency Services Police Department work Jan. 31, 2023, at Fort McCoy, Wis., on a morning with frigid below-zero temperatures.
They were among many officers working in cold weather and among the many Fort McCoy police officers who work around the clock protecting the installation no matter what the weather brings.
Day and night, 24 hours a day, seven days a week, 365 days a year — there's always someone with the Directorate of Emergency Services (DES) Police Department on duty, said Police Chief Brian Bomstein. And no matter the weather — rain in the summer or cold and snow in the winter — they are always there.
Bomstein said winter can present his officers and staff with challenges, but as professionals they know what they have to do, and they do it.
"As a police officer, you understand that you are not always going to work in optimal weather conditions, or that you may see things throughout your career that most people do not have to deal with," Bomstein said. "However, the officers of the Fort McCoy DES Police Department have a sense of duty and drive to serve the Soldiers, civilians, and visitors of Fort McCoy with a professional level of service. This includes working in various weather conditions to include thunderstorms, tornados, and extreme cold when temperatures keep a lot other people indoors or seeking shelter."
Fort McCoy's motto is to be the "Total Force Training Center."
Located in the heart of the upper Midwest, Fort McCoy is the only U.S. Army installation in Wisconsin.
The installation has provided support and facilities for the field and classroom training of more than 100,000 military personnel from all services nearly every year since 1984.
Learn more about Fort McCoy online at https://home.army.mil/mccoy, on the Defense Visual Information Distribution System at https://www.dvidshub.net/fmpao, on Facebook by searching "ftmccoy," and on Twitter by searching "usagmccoy."