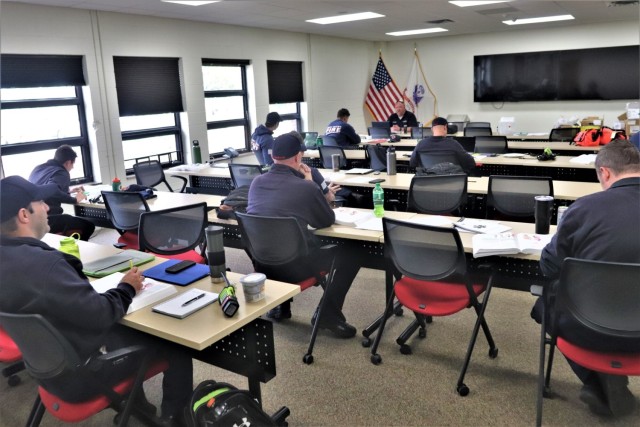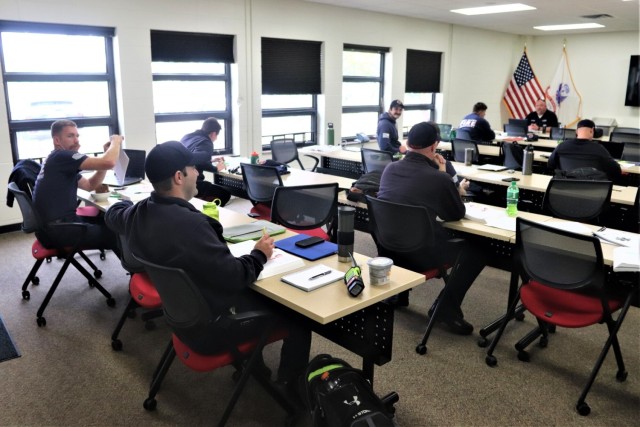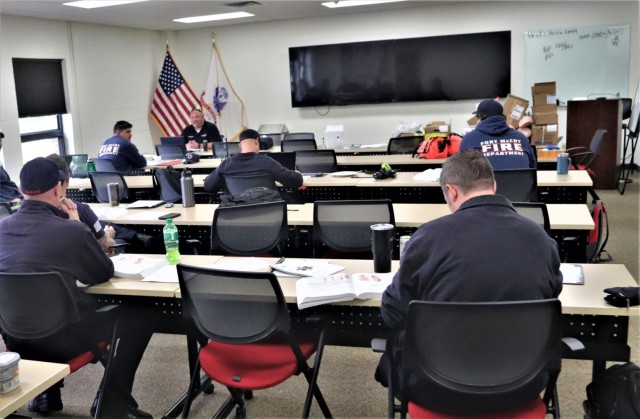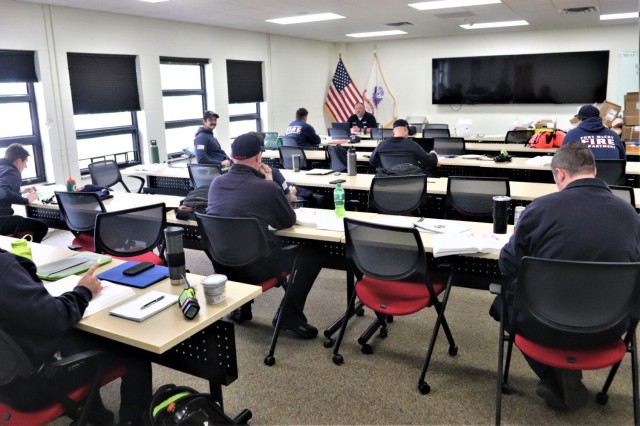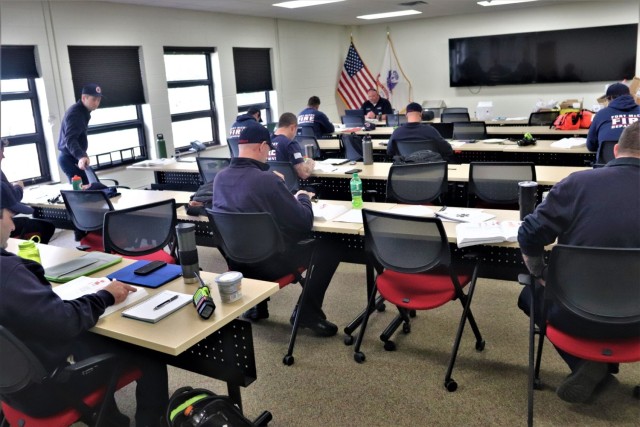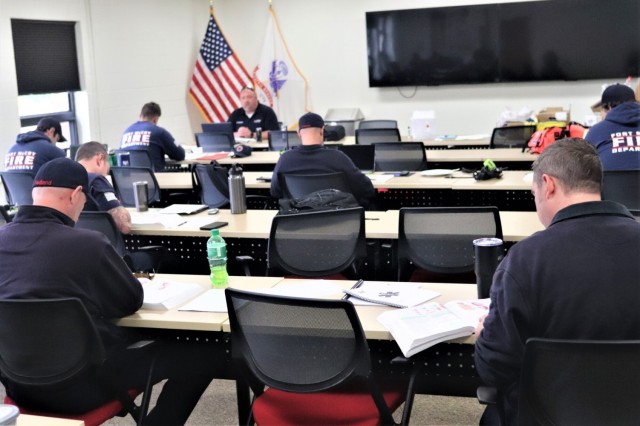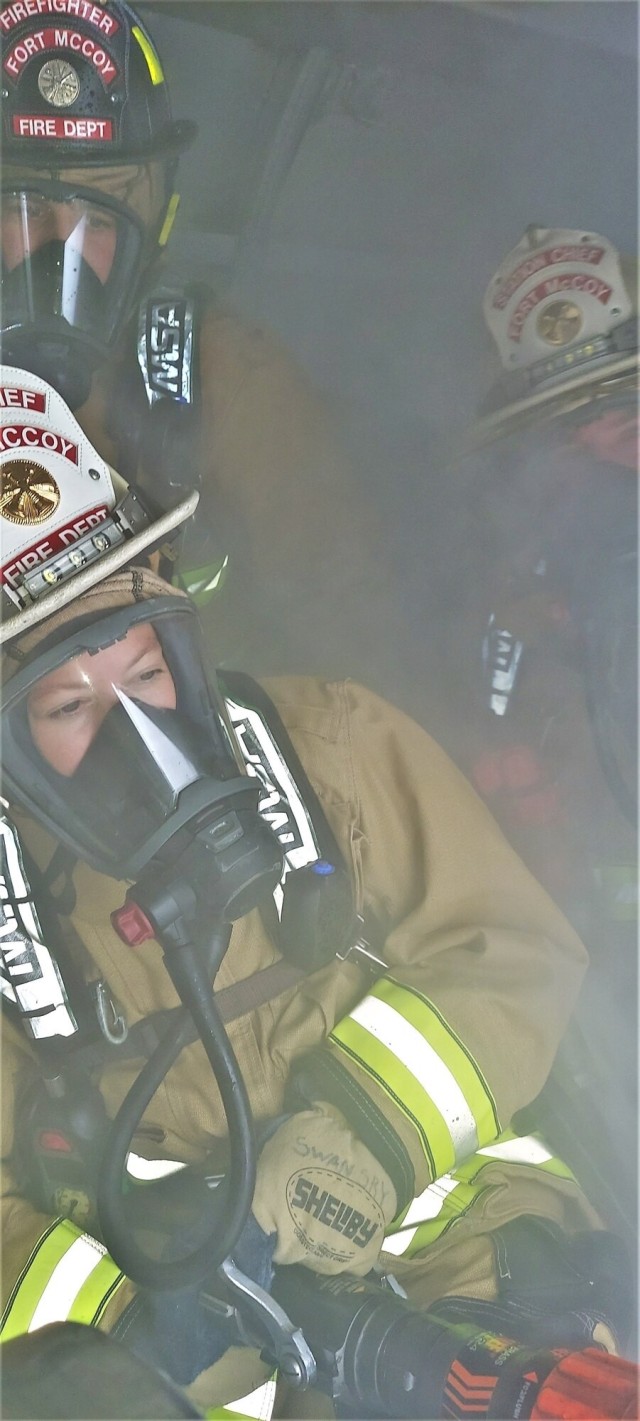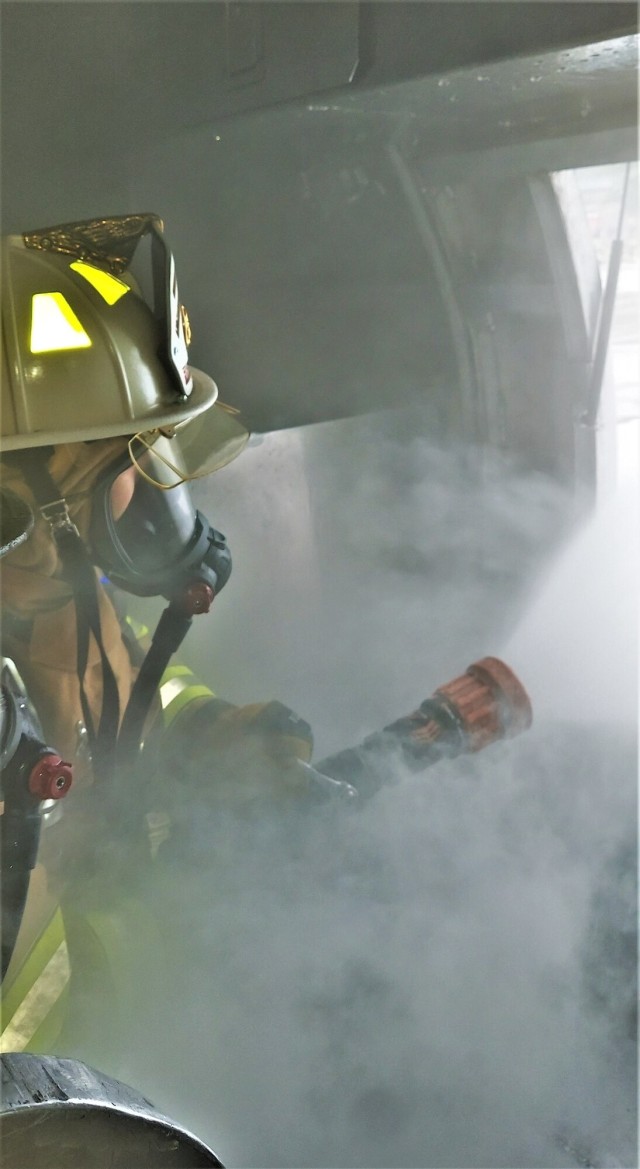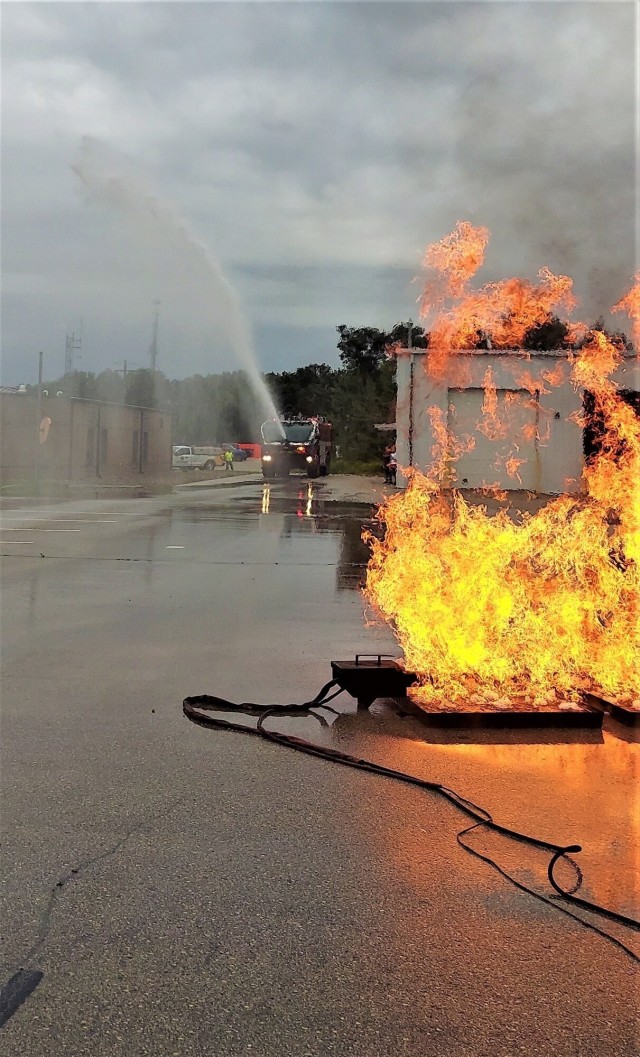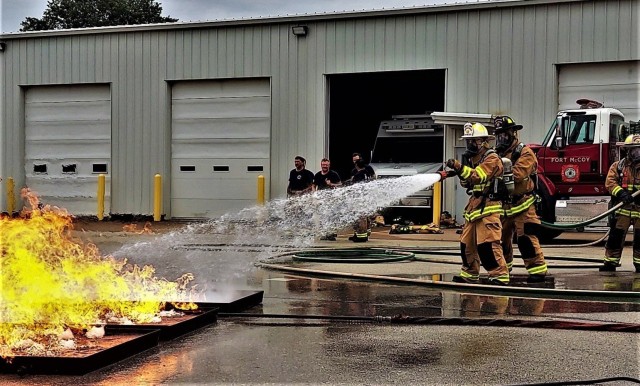 Firefighters within the Fort McCoy Directorate of Emergency Services Fire Department must be ready to respond to emergencies at a moment's notice at any time of day.
To maintain that readiness, those firefighters train regularly in the skills they must maintain, said Assistant Fire Chief Brady Brever while also discussing the department's recent reaccreditation status by the Commission on Fire Accreditation International for the third time.
The accreditation process takes place every five years. The Fort McCoy Fire Department is one of more than 200 agencies to achieve Internationally Accredited Agency status with the Commission on Fire Accreditation International and the Center for Public Safety Excellence. The Fort McCoy Fire Department is one of only eight Army fire departments to be internationally accredited.
"It's an international accreditation from a third party," Brever said. "They are looking at the department as a whole and all the programs and processes that are in place to conduct business as a fire department. The accreditation process allows a fire department to review their programs and identify strengths in programs that are going well and weaknesses that provide opportunities for improvement. We see accreditation as a continuous improvement plan for the fire department to be able to provide the best emergency response to the community we serve and protect."
And to improve means to practice and train, Brever said. Regularly, new firefighters are getting upgrade training and more senior firefighters also seek out training. Brever said the fire department has gone through a lot of changes in the last decade since they had their first accreditation, for example.
"I would say that we've definitely shown improvement overall in our processes and in our capabilities," Brever said in a previous article about the department being reaccredited. "This is from going through the accreditation process because again it helped us identify those areas that we can work on. I would say that the difference from when I first started working at Fort McCoy to the current day now is that we have a different look at day-to-day operations.
"We maintain a scheduled day to make sure that we incorporate all the training needed for the different areas that we now provide service for, including technical rescue, hazardous material response, structural and wildland firefighting, EMS and more," Brever said. "With so many skills, continuous training is incorporated into our duty day."
In February 2021, firefighters on the department's dive team completed specialized training under ice at Big Sandy Lake on South Post at Fort McCoy. Brever said then it was good practice for team members and that underwater scenarios help them learn what it's like in case they must assist in a real-world emergency.
"Our surface rescue and divers performed well," Brever said after the training. "They demonstrated rapid response and recovery on the surface rescue as well as communication skills during dive operations for the second patient. When setting up training events in high-risk, low-frequency events, the goal is to make the scenario as realistic and accurate to real events as possible. This training was a prime example of what realistic training should look like."
Brever also said diving is just one of many capabilities that Fort McCoy firefighters have to support the installation as well as local communities through mutual aid.
Firefighters also train in technical rescue skills regularly. Assistant Fire Chief Jeremy Olivier said the Ropes Rescue I course for technical rescue, which firefighters have completed training at the towers at the installation's Air Assault Course, is one many have trained on.
The course is the first of many for the firefighters in technical rescue training, Olivier said during a past training session.
"This is a very important foundation course because everything learned in Rope Rescue is applied in other technical rescue courses," Olivier said. "It involves using ropes and rappelling in high- and low-angle environments."
Brever said firefighters also participate in classroom training right at the fire station regularly and all personnel also have physical training they complete on a regular basis as well.
Learn more about the DES Fire Department and Fort McCoy online at https://home.army.mil/mccoy, on the Defense Visual Information Distribution System at https://www.dvidshub.net/fmpao, on Facebook by searching "ftmccoy," and on Twitter by searching "usagmccoy."
Also try downloading the Digital Garrison app to your smartphone and set "Fort McCoy" or another installation as your preferred base.