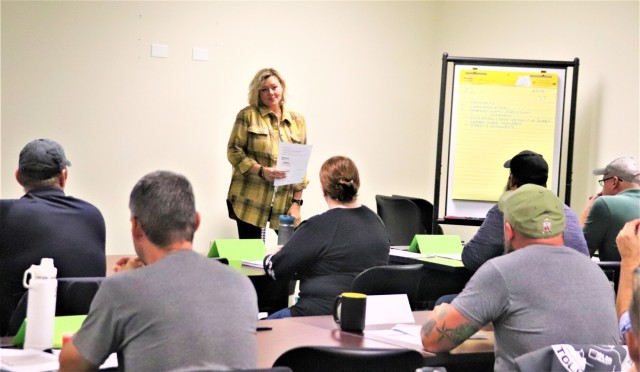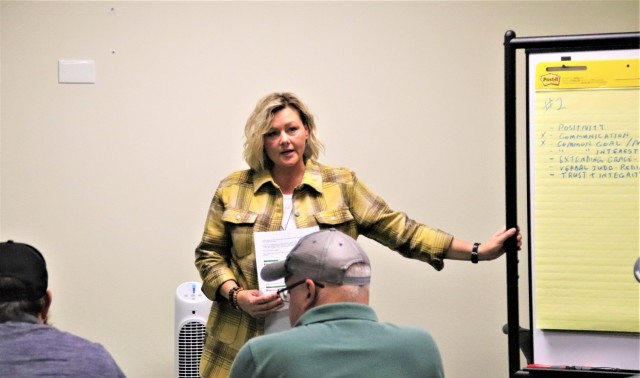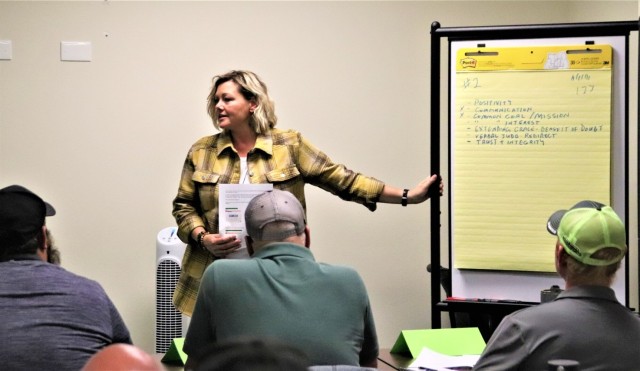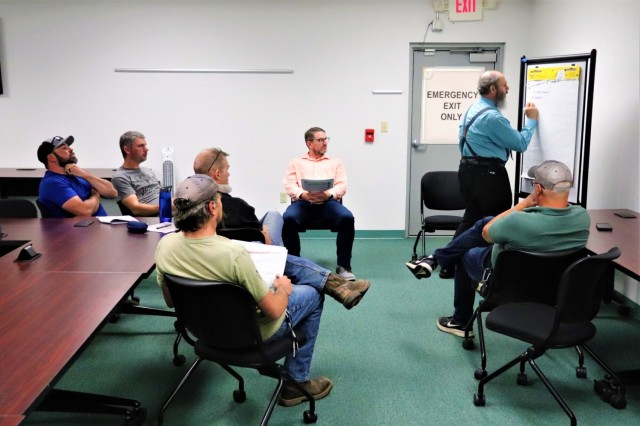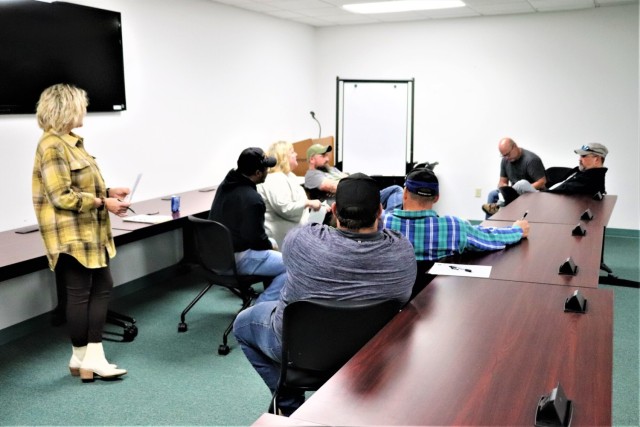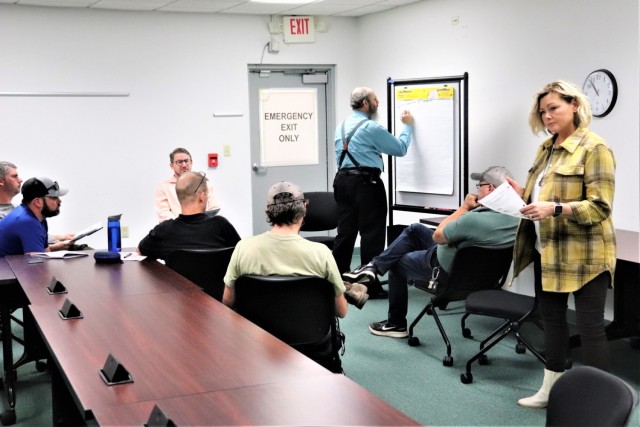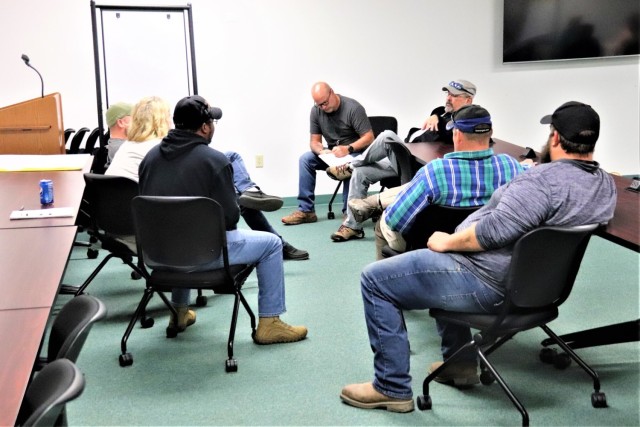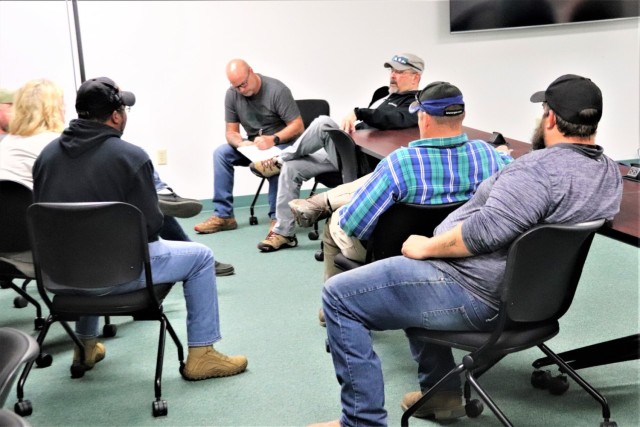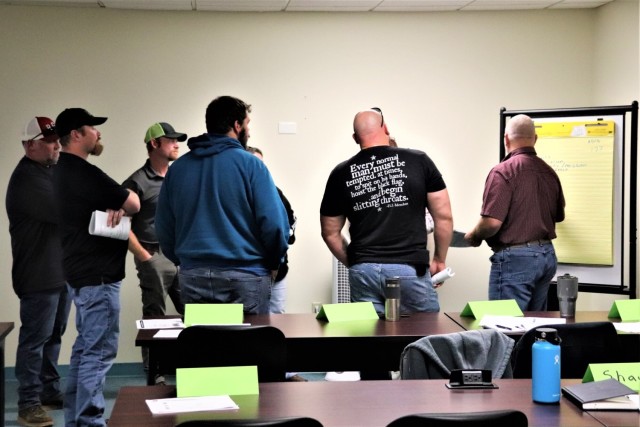 Fort McCoy Directorate of Human Resources (DHR) held an Operation Excellence workforce development course in leader and talent management Oct. 4 in building 2113 at Fort McCoy.
Approximately 30 Fort McCoy workforce members took part in the course that was conducted by Workforce Development Officer Michael Modawell and Workforce Development Specialist Jamie Gular — both with Fort McCoy DHR.
"Operation Excellence is part of the overarching Army Installation Management Command (IMCOM) Service Culture Campaign," Modawell said. "The Service Culture Campaign is a sustained readiness plan launched by IMCOM in 2017 to develop a highly effective IMCOM Team capable of supporting installation senior commanders and Army readiness requirements."
According to IMCOM, the Service Culture Campaign "is built upon the premise that excellence in customer service is a byproduct of how employees are treated. Therefore, the Service Culture Campaign aims to establish an environment where employees have engaged leaders, feel valued, are loyal to the organization, and treat each other with dignity and respect."
Fort McCoy's motto is to be the "Total Force Training Center."
Located in the heart of the upper Midwest, Fort McCoy is the only U.S. Army installation in Wisconsin.
The installation has provided support and facilities for the field and classroom training of more than 100,000 military personnel from all services nearly every year since 1984.
Learn more about Fort McCoy online at https://home.army.mil/mccoy, on the Defense Visual Information Distribution System at https://www.dvidshub.net/fmpao, on Facebook by searching "ftmccoy," and on Twitter by searching "usagmccoy."