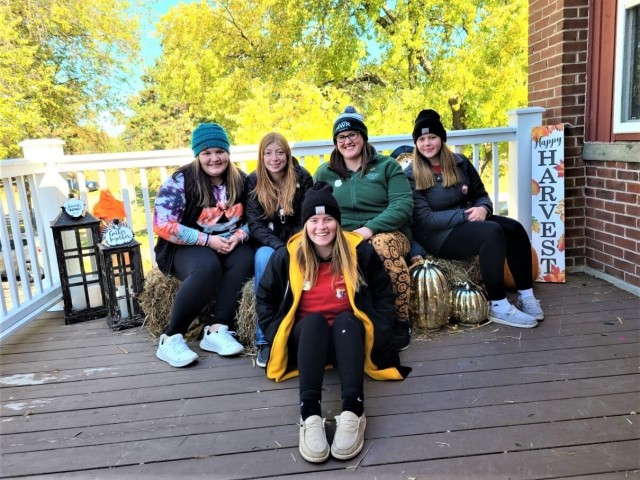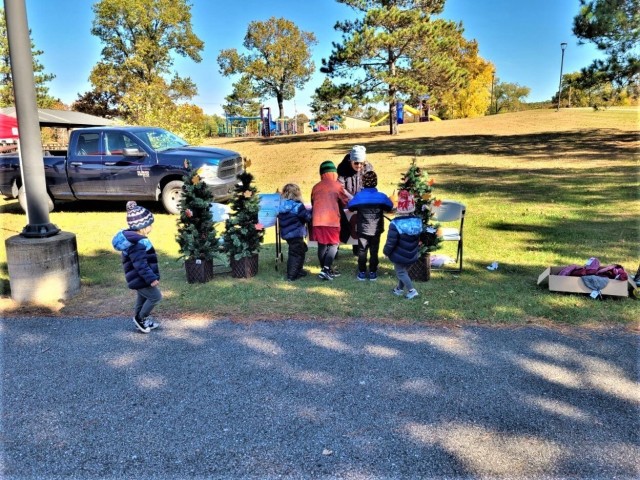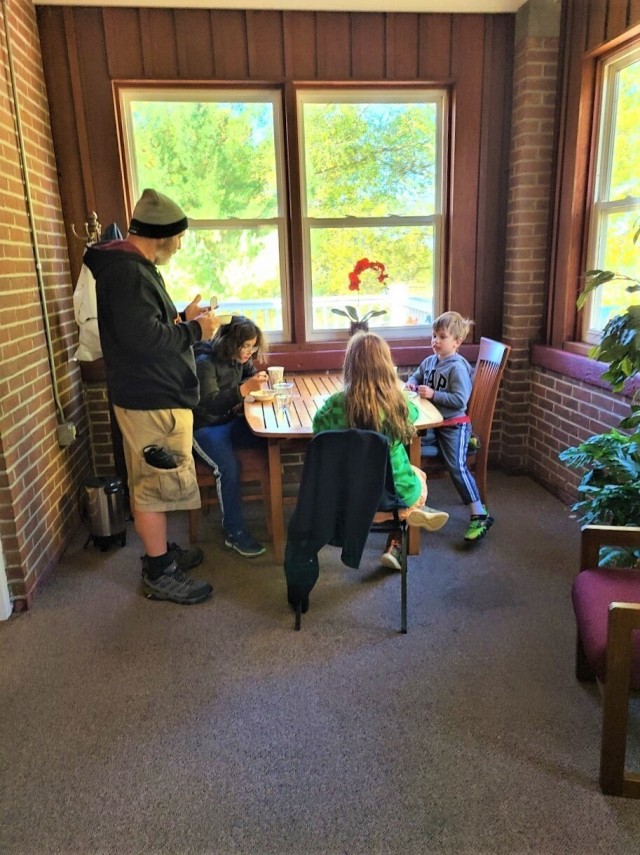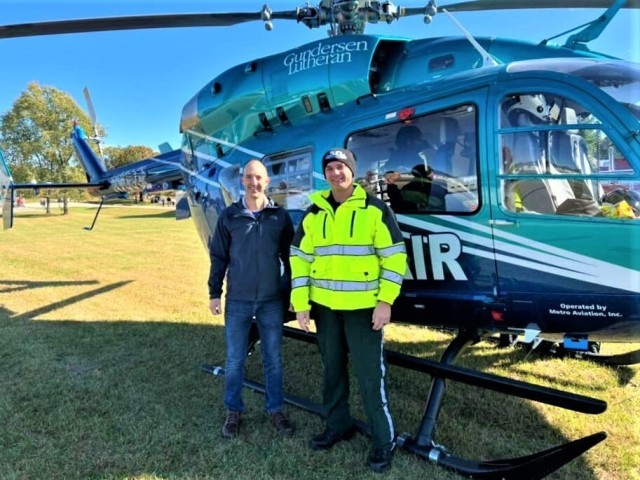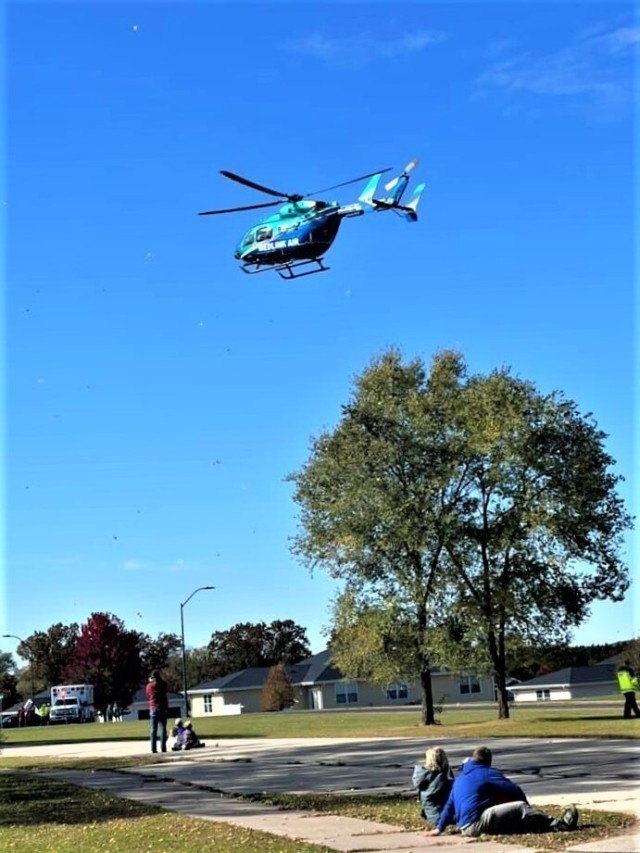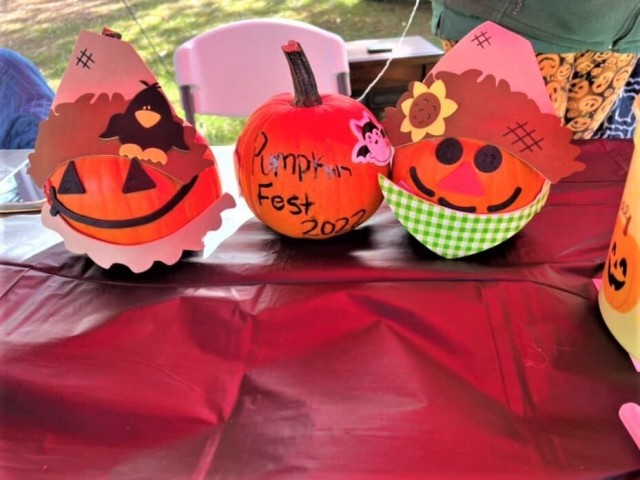 More than 150 military members, their families, veterans, and others attended the 2022 Kid's Pumpkin Fest and Fire Safety Event that was held Oct. 15 at the South Post's Community Center at Fort McCoy.
This was the third children's resiliency event organized through a multiple-directorate team effort to create activities where participants experience all five dimensions of wellness — emotional, spiritual, physical, social, and intellectual.
A highlight of the day was the MedFlight helicopter landing on South Post to accentuate Fort McCoy's Directorate of Emergency Services' community partnership and the possibly compounded talent of the installation's fire department. Event participants watched Garrison Commander Col. Stephen Messenger exit the helicopter and join the families at the stations.
MedFlight staff greeted children who wanted a first-hand look at the helicopter and allowed them to sit inside. Curt Ladwig with the DES Fire Department lead the directorate planning team with fire safety as the central theme to wrap-up National Fire Prevention Safety Week.
All of the attendees participated in the various stations including meeting Brutus, the Emotional Support Pig (from the Fort McCoy Army Community Service office); having their fire extinguisher inspected (Fort McCoy Fire Department); drawing home fire escape plans (also Fort McCoy Fire Department); and adding a "thankful note" to the Thankful Trees symbolizing the home fire escape plan's designated outside meeting place (Fort McCoy Religious Support Office).
Children of all ages also enjoyed decorating pumpkins with support of Fort McCoy Child and Youth Services and Army Community Service, picking out a favorite-colored fire hat with the Fort McCoy Fire Department, and displaying their culinary skills while saying "Boo" to drugs with support from the Fort McCoy Army Substance Abuse Program Office.
Additionally, everyone stayed warm during the event thanks to hot chocolate and apple cider along with the Housing Office of the Fort McCoy Department of Public Works partnering with others to offer a grilling cookoff and dessert bake-off contest.
The bake-off judges were two of Fort McCoy's firefighters — Josh Roe Matthew McDaniel, Deputy Garrison Commander Lt. Col. Chad Maynard; and Messenger who tagged the winning desserts with ribbons. Congratulations to first-place winner, Army veteran Emily Chapman; second-place finisher Army Spouse Jessilyn Sanborn; and third-place recipient, Department of Defense civilian employee Dale Gibson.
A similar event is planned for 2023.
Anyone still needing their home or office fire extinguisher inspected can contact Ladwig at the fire department. The next children's resiliency event is planned for February, and more information will be posted closer to the event.
(Article prepared by the Fort McCoy Religious Support Office.)