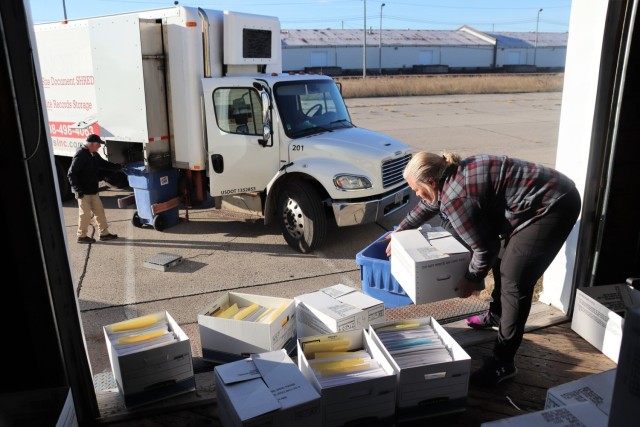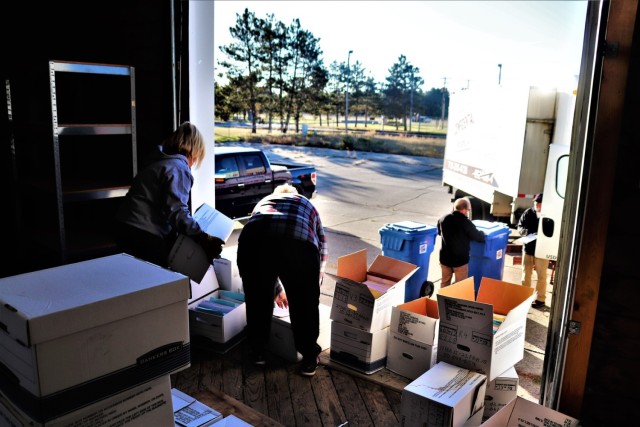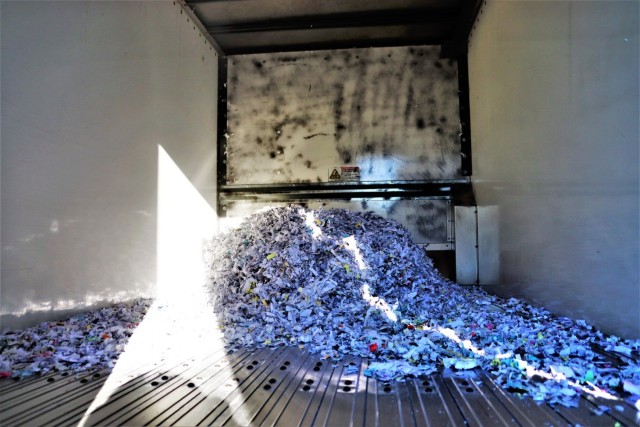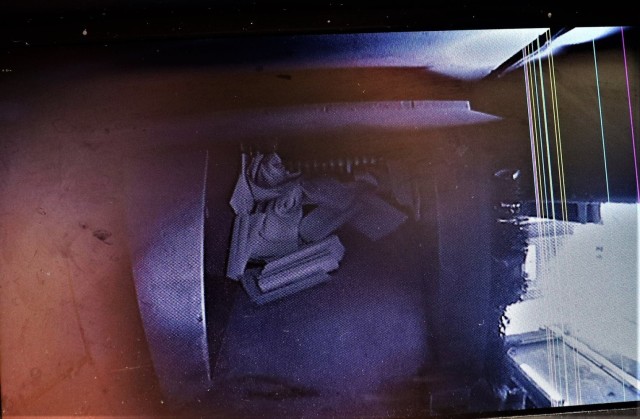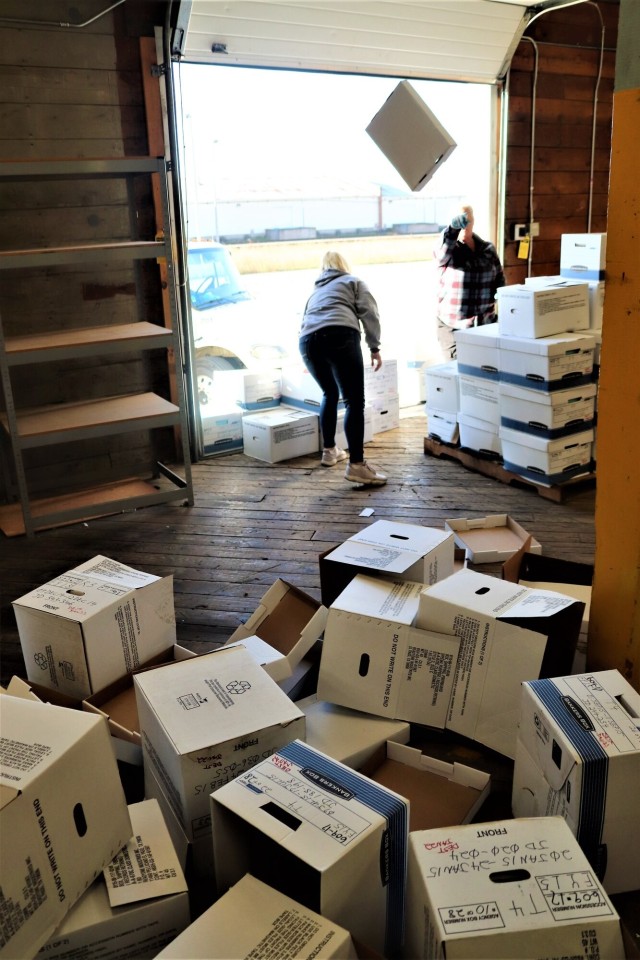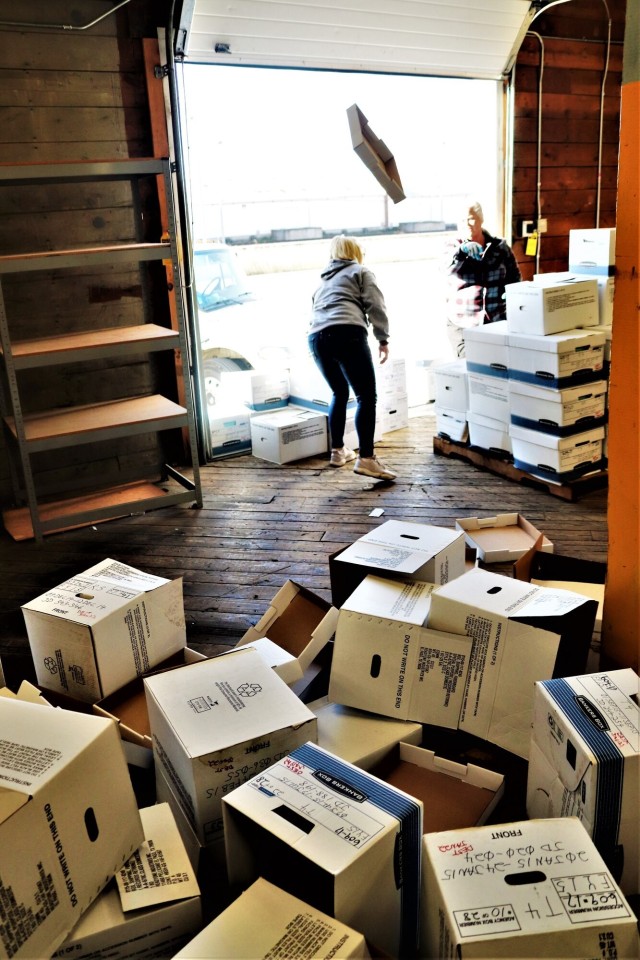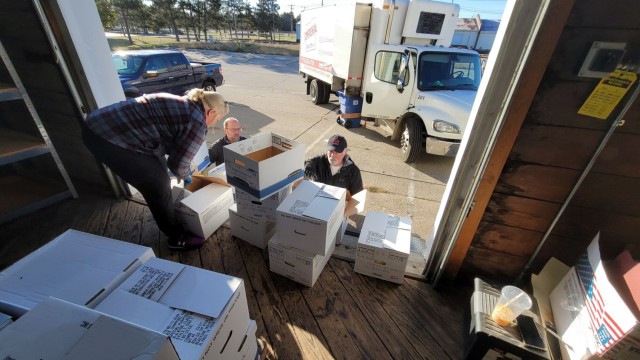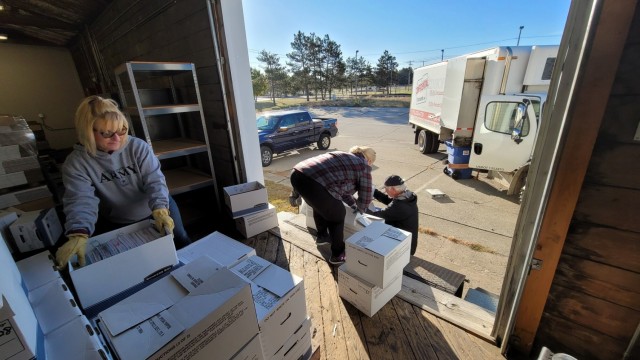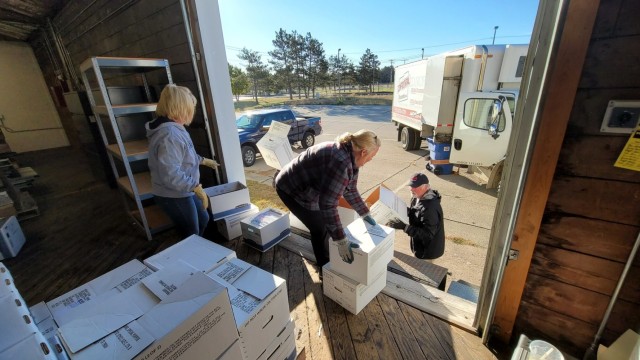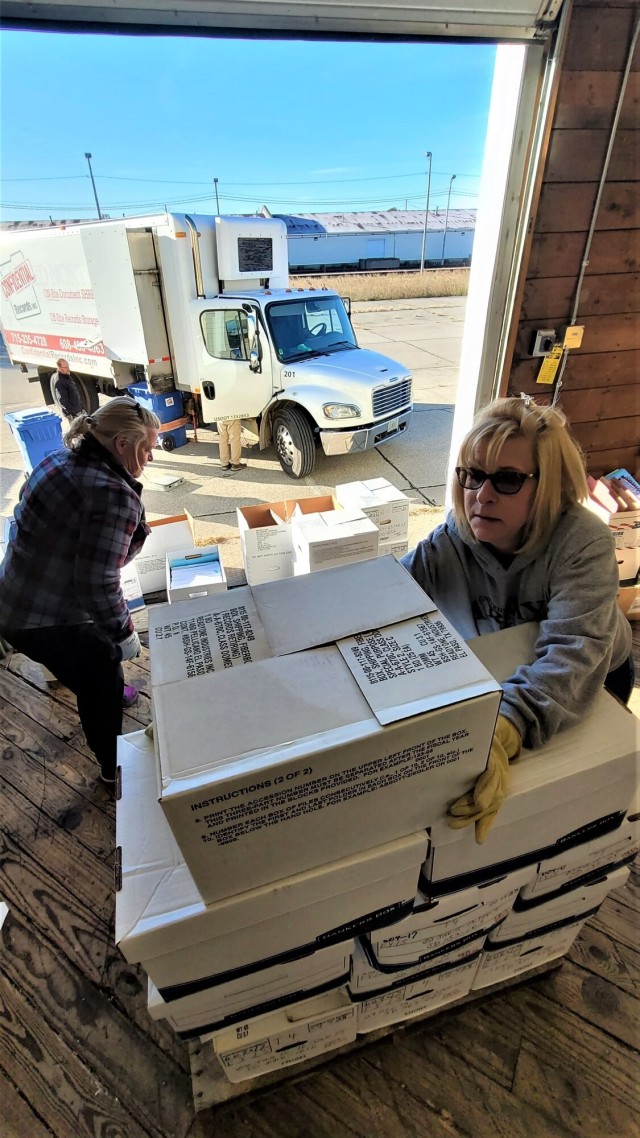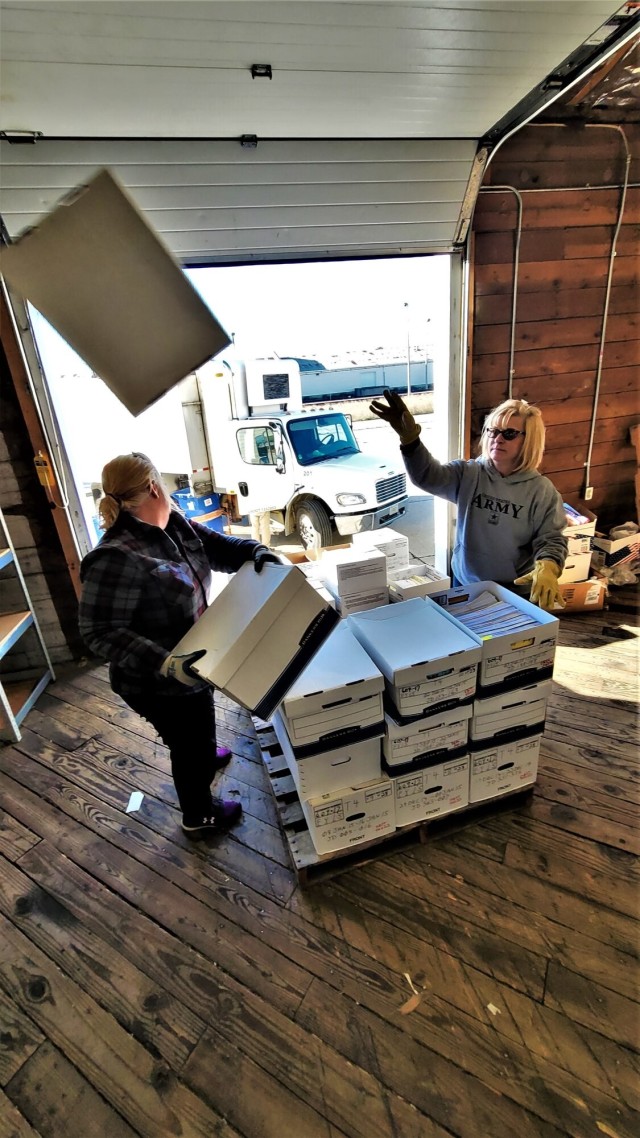 As part of a bi-annual effort, Fort McCoy's Directorate of Human Resources (DHR) records manager who oversees records management for the installation held a paper records shredding and recycling event Oct. 19 to dispose of old documents on post.
"The records manager for Fort McCoy is responsible for the destruction of documents that have met their disposition that are in records holding," said Administrative Services Division Chief Trudy Ward with DHR, who is also the installation records manager. "The destruction (shredding) of documents occurs twice a year — once in spring and once in fall."
Ward said organizations can contact her office at 608-388-4222 to have old records disposed of and destroyed once they met their disposition requirements.
"Organizations on Fort McCoy are welcome to bring their documents that have met their disposition throughout the year to be destroyed by shredding," Ward said.
During the Oct. 19 shredding event, contractor Confidential Records spent the morning on post helping shred and recycle approximately 45,000 to 60,000 pounds of paper during the process. Ward, Michelle Bourman, and Allen Adam with DHS coordinated the event.
Michael L. Miller, Water and Waste Branch chief with the Fort McCoy Directorate of Public Works, oversees the installation recycling program. He said recycling paper like the effort completed with the records is good in many ways.
Scrap paper can be collected, recycled, processed into new paper in a few months," Miller said. "It also considers the reduction of available landfill space through diversion. In the 30-plus years that I have been doing this, I've notice recycling going from unpleasant choir, to acceptance, to standard practice. It's the best example of ecological culture change."
The recycling from the records disposition also aligns with theme of Army Energy Action Month in October 2022, which is "Energy Resilience: Sustain the Mission — Secure the Future." Essentially, recycling saves on energy use, according to the U.S. Energy Information Administration at https://www.eia.gov.
"Making a product from recycled materials almost always requires less energy than is required to make the product from new materials," the website states. "For example, using recycled aluminum cans to make new aluminum cans uses 95 percent less energy than using bauxite ore, the raw material aluminum is made from.
"According to the U.S. Environmental Protection Agency, recycling one ton of paper could: save enough energy to power the average American home for six months; save 7,000 gallons of water; save 3.3 cubic yards of landfill space; and reduce greenhouse gas emissions by one metric ton (2,205 pounds) of carbon equivalent," the website states.
Learn more about records disposition by contacting Ward at DHR. Learn more about Army Energy Action Month by visiting https://www.asaie.army.mil/public/es/energyactionmonth.html.
And learn more about Fort McCoy online at https://home.army.mil/mccoy, on the Defense Visual Information Distribution System at https://www.dvidshub.net/fmpao, on Facebook by searching "ftmccoy," and on Twitter by searching "usagmccoy."
Also try downloading the Digital Garrison app to your smartphone and set "Fort McCoy" or another installation as your preferred base.