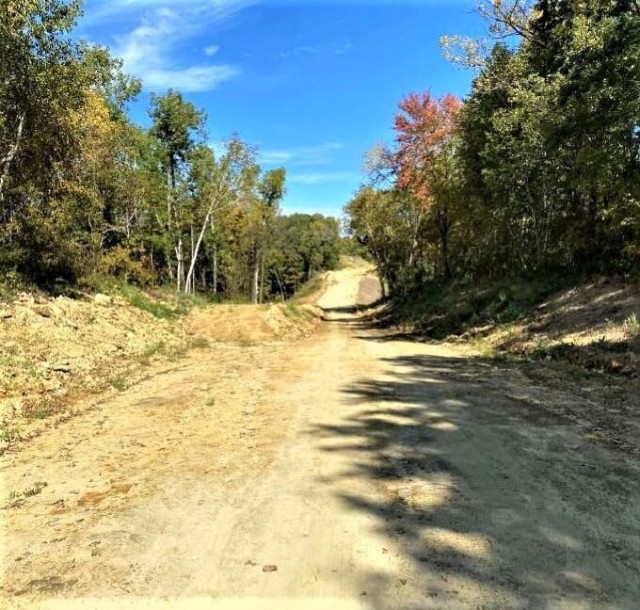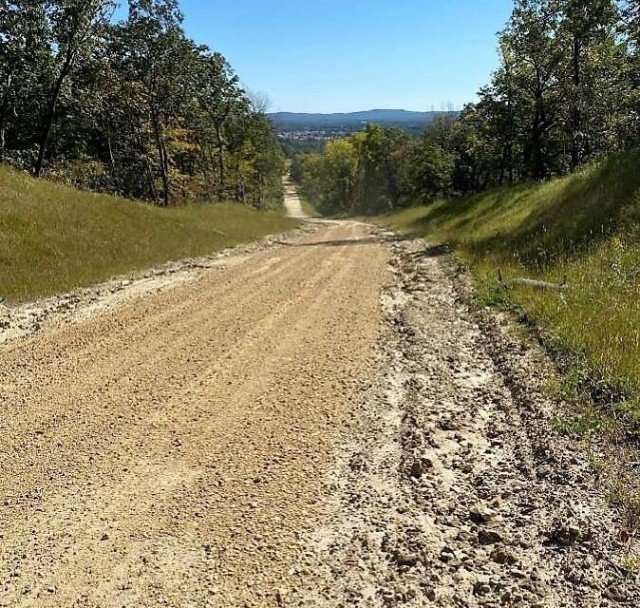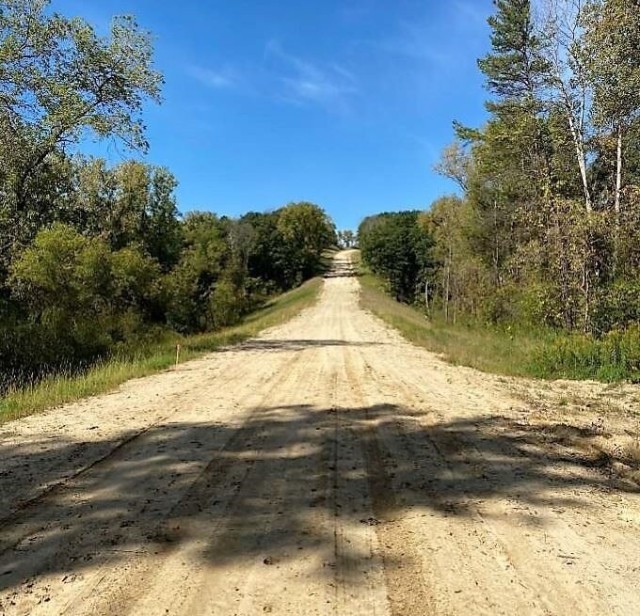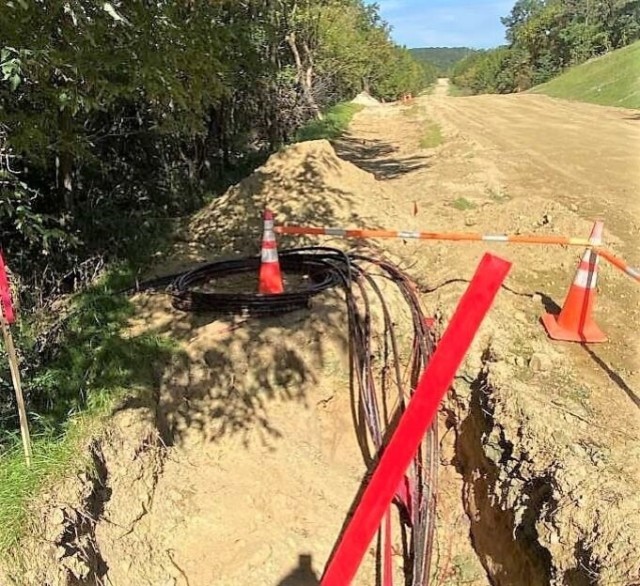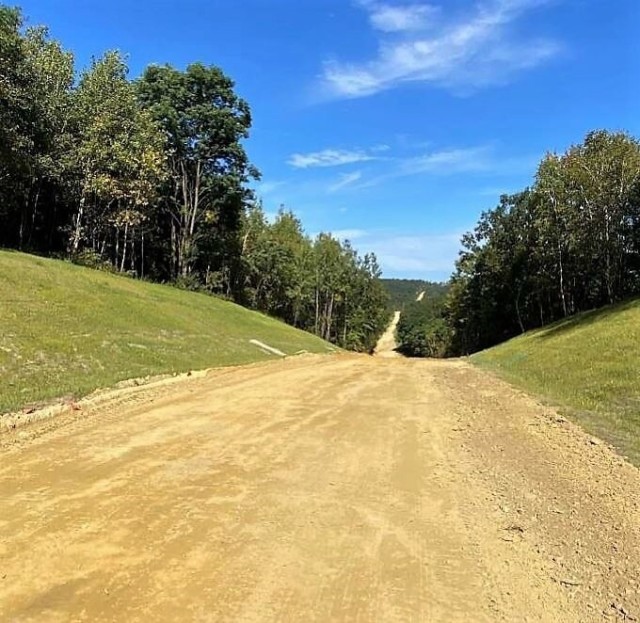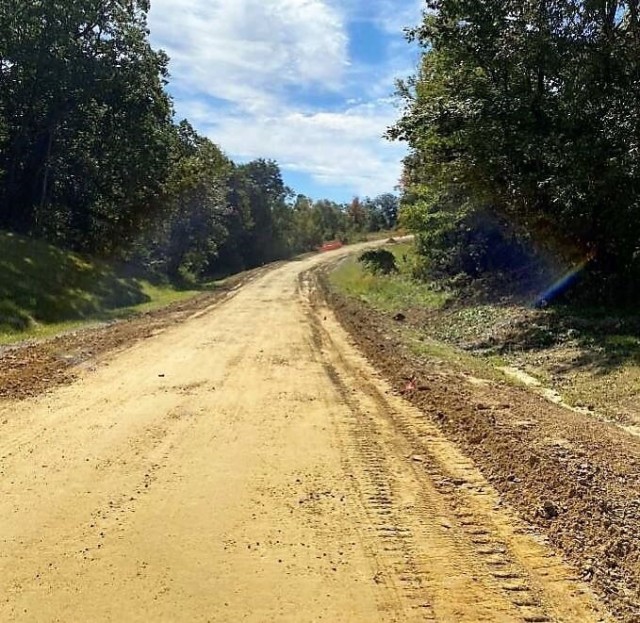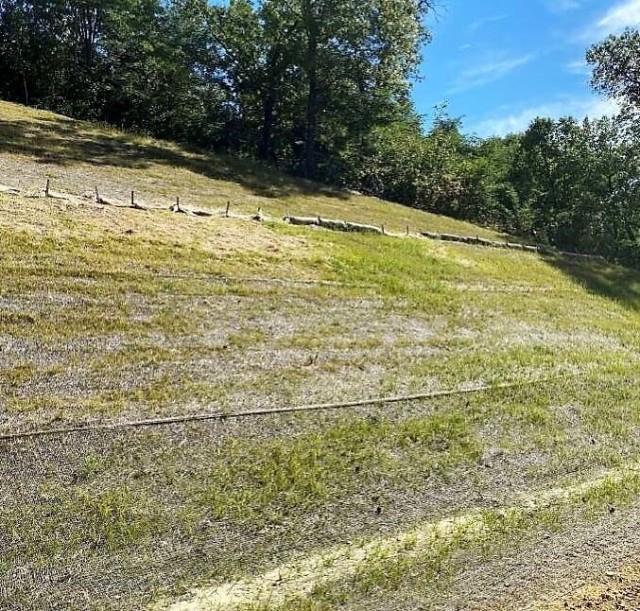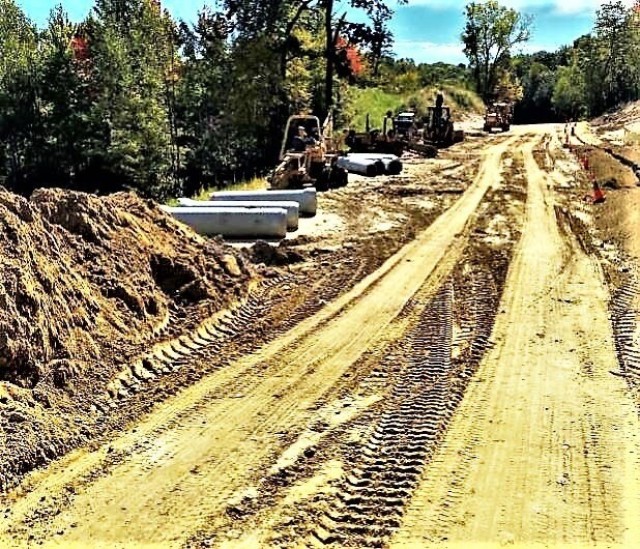 The Burma Road construction project on North Post at Fort McCoy began in spring 2022 and has continued at a steady pace. The project is now 80 percent complete.
Contract completion date is expected for March 2023 but could be completed sooner, said Nathan Butts with the U.S. Army Corps of Engineers Resident Office at Fort McCoy which is overseeing the project.
"The contractor has mobilized equipment and is resuming work the week of October 3," Butts said in a weekly update over email Sept. 30. "(The) Omaha District Designers/Engineers approved the contractors plan to correct all erosion areas and continue construction on the road. Contractor to continue to correct erosion control measures."
Burma Road is a range road on North Post that takes travelers to several range areas all along the impact area. It also is a popular convoy training area during heavy training times at the installation in the summer months.
Butts said in updates since the project started that a lot of work has been done to improve the road itself as well as ditches and erosion-control measures along the many steep hills along the road.
Some recent updates to the project, Butts said, include a communications line modification, a modification along the property line, and another modification to add concrete culverts.
In the spring in March, the original contract amount for the project was $4,064,200. Some of the first work was removing trees along the road.
Construction projects like this contributes to the economic impact of local communities. Fort McCoy Garrison officials said Fort McCoy's total economic impact for fiscal year FY 2021 was an estimated $1.93 billion, above the $1.479 billion reported for FY 2020.
Also for FY 2021, the economic impact for the fiscal year also included $39.4 million in military construction on post. For FY 2022, that figure should also be similar, officials said.
The Fort McCoy Executive Summary, available on the installation website, www.home.army.mil/mccoy and at https://www.dvidshub.net/fmpao, also shows the installation makes continuous improvements to provide a plethora of training capabilities for service members.
"Throughout the last decade, Fort McCoy experienced unprecedented facility modernization, training area development and expansion, increased training and customer support capability, and improved quality-of-life opportunities," the summary states. "From unmanned aerial vehicles, to urban training facilities, to live-fire ranges and virtual-training environments, Fort McCoy is prepared to meet the training needs of the Army in the 21st century."
The summary also states how Fort McCoy provides "full-scale support to its customers at each juncture of its training triad — transient, institutional and exercise. Transient training customers are those who are at the installation for a period of two weeks or less. Transient training is the foundation and building blocks on which individuals and units learn and hone warrior skills." That is who these barracks will support.
Also, in the overview about the installation in the 2022-23 Fort McCoy Guide, it further details what the post has to offer.
"Fort McCoy's mission is to strengthen Total Force Readiness by serving as a training center, mobilization force generation installation, and strategic support area. As a Total Force Training Center, Fort McCoy's primary responsibility is to support the training and readiness of military personnel and units of all branches and components of America's armed forces. Fort McCoy is a Mobilization Force Generation Installation prepared to support contingency operations as ordered.
Fort McCoy's motto is to be the "Total Force Training Center." Located in the heart of the upper Midwest, Fort McCoy is the only U.S. Army installation in Wisconsin.
The installation has provided support and facilities for the field and classroom training of more than 100,000 military personnel from all services nearly every year since 1984.
Learn more about Fort McCoy online at https://home.army.mil/mccoy, on the Defense Visual Information Distribution System at https://www.dvidshub.net/fmpao, on Facebook by searching "ftmccoy," and on Twitter by searching "usagmccoy."
Also try downloading the Digital Garrison app to your smartphone and set "Fort McCoy" or another installation as your preferred base.