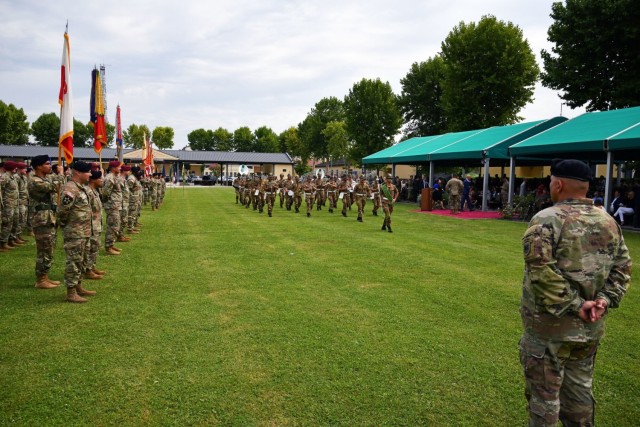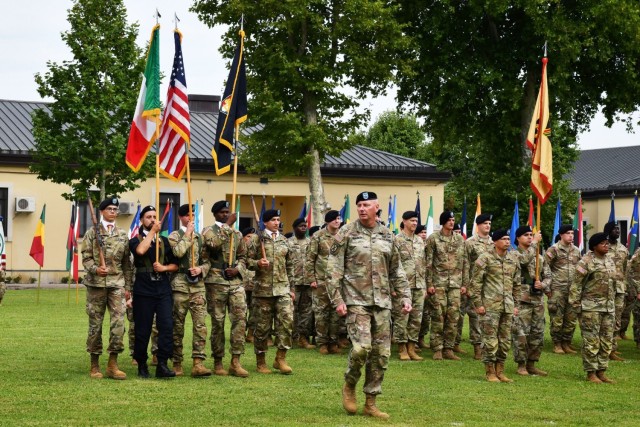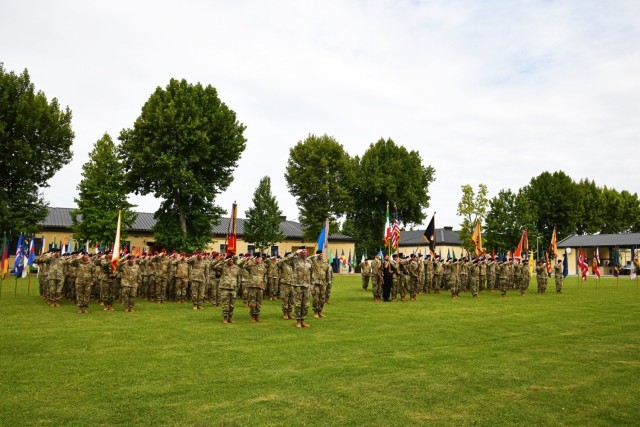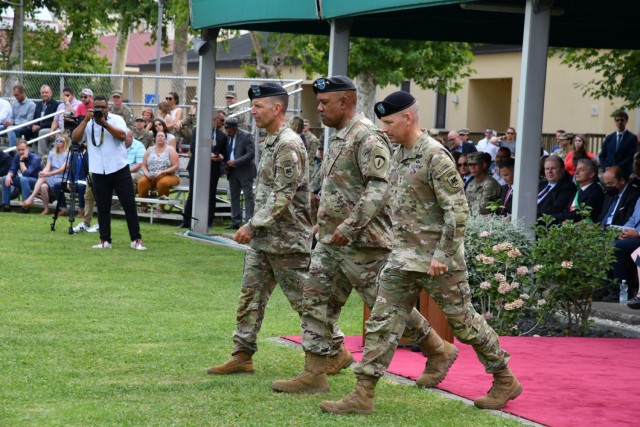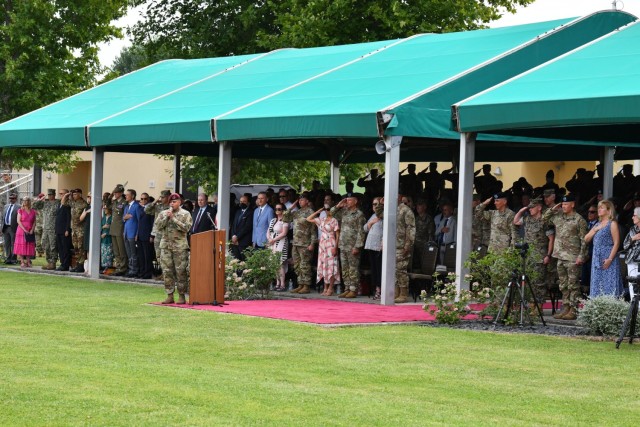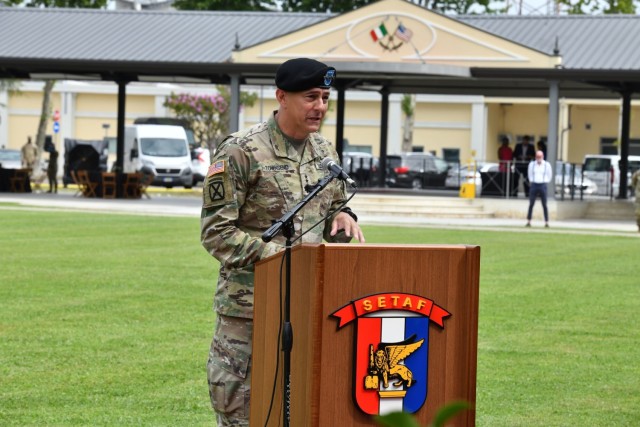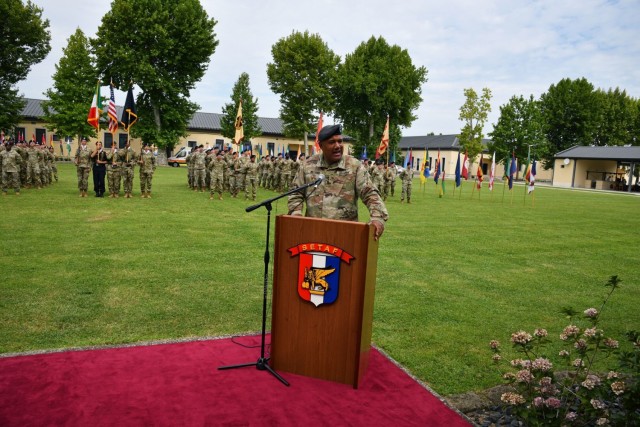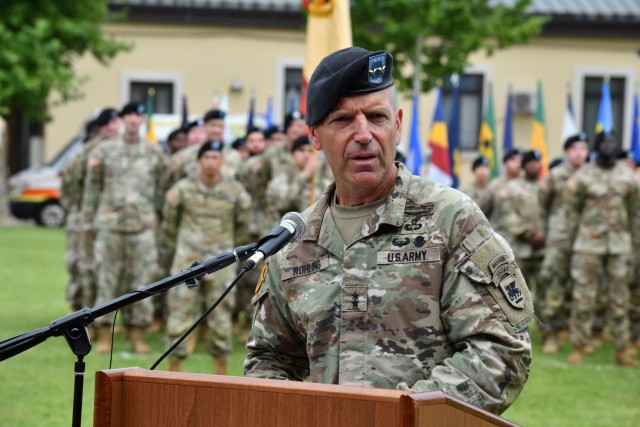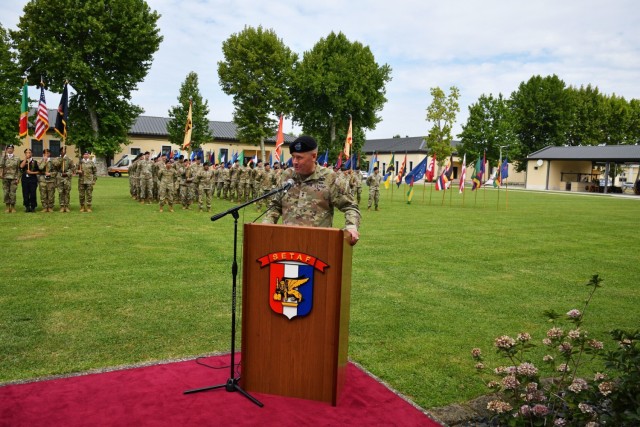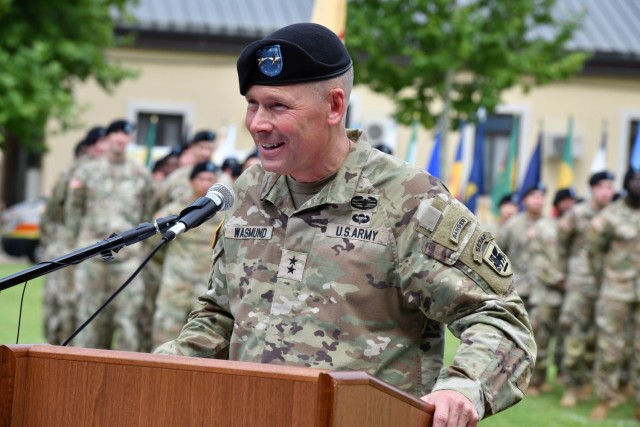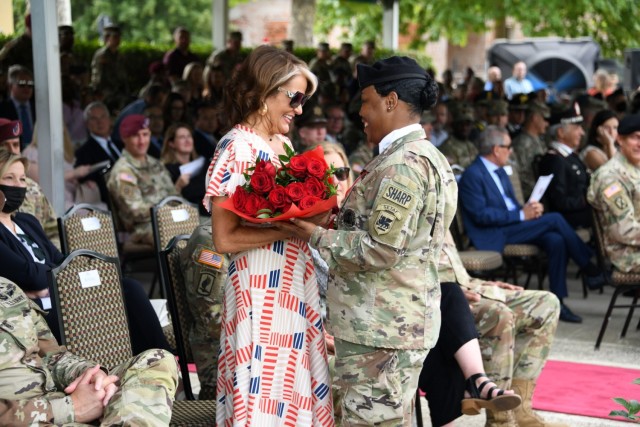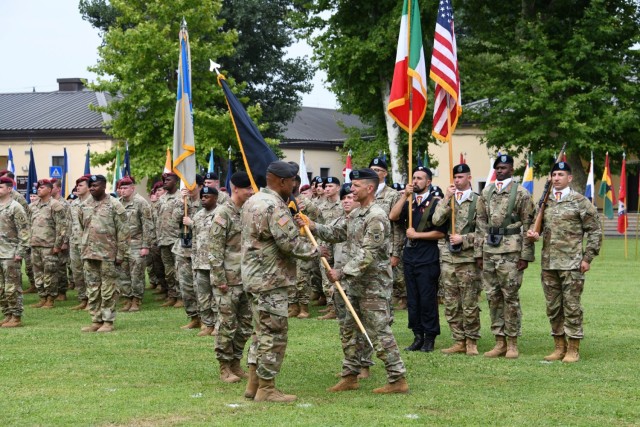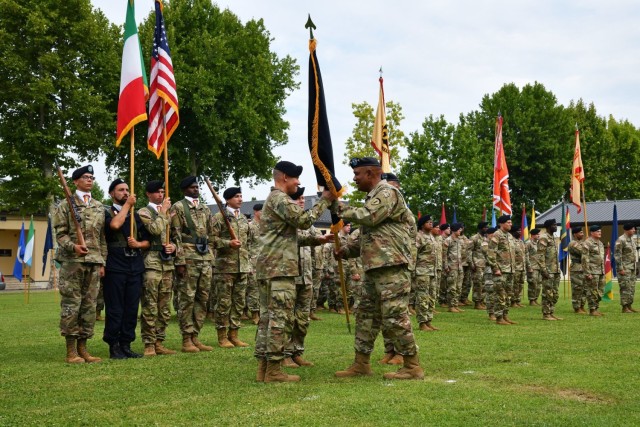 Soldiers of U.S Army Southern European Task Force, Africa welcomed a new commanding general during the change of command ceremony held at Hoekstra Field on Caserma Ederle, July 14.
Maj. Gen. Todd Wasmund took command of SETAF-AF in front of assembled SETAF-AF Soldiers, family and friends.
Before arriving to Vicenza, Wasmund served as the deputy commanding general of operations for France's Third Armored Division in Marseilles, France.
Wasmund replaced Maj. Gen. Andrew Rohling, who commanded SETAF-AF for two years.
"Andy, your efforts to streamline command-and-control and ensure rapid deployment readiness have been a game changer for AFRICOM's ability to respond to crisis and support our core interagency missions," said Gen. Stephen Townsend, U.S. Africa Command combatant commander, during remarks to about 500 Soldiers, Department of Army Civilians, family members, Italian Carabinieri, military and community leaders gathered at the ceremony.
Rohling oversaw many changes during his command, including the consolidation of U.S. Army Africa into U.S. Army Europe and Africa. In two years under Rohling's command, SETAF-AF assumed administrative control and training oversight of the 173rd Infantry Brigade Combat Team, certified as a joint task force capable headquarters in support of U.S. Africa Command, and established a crisis response capability for USAFRICOM in North and West Africa.
During Rohling's time at SETAF-AF, the 2nd Security Force Assistance Brigade began sending adviser teams to Africa in support of theater security cooperation efforts.
While firmly supporting U.S. Army security interests in Africa, Rohling also reinvigorated relationships with the Italian community and military.
"We enjoy an incredible relationship and partnership with the nation of Italy and the people of Vicenza," said Rohling. "What an incredible blessing to live and work in this amazing, beautiful country alongside our allies and friends. I cannot say enough about the incredible support we receive from Italian civilian leadership here in Vicenza and the Veneto."
Wasmund comes to SETAF-AF with experience and expertise gained from France's 3rd Division where he was the deputy commanding general for operations, said U.S. Army Europe and Africa Commander Gen. Darryl A. Williams, who officiated the ceremony. "I know he is ready for the challenges of this theatre. He will continue to build outstanding relationships with our allies and partners and will expertly develop his subordinates into the leaders we need for the future," Williams said.
"We are looking forward to continuing to support the mission of U.S. Army Europe and Africa and USAFRICOM to be able to meet the challenges that we face on the continent of Africa today," Wasmund said after the ceremony. "I expect that we will continue to enjoy terrific relationships with our Italian hosts first of all, and I expect that we will be focused on our training and readiness in order to meet the obligations of SETAF-AF."