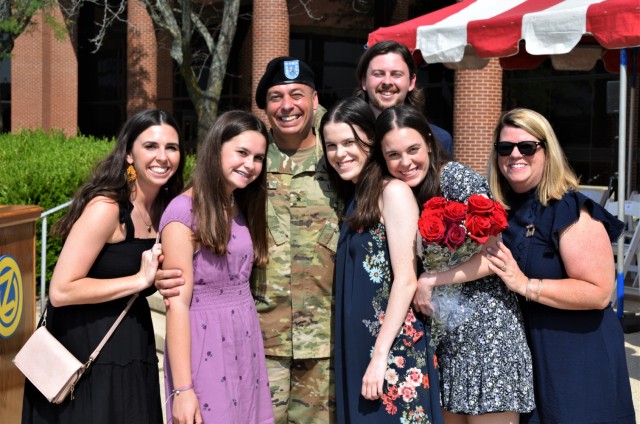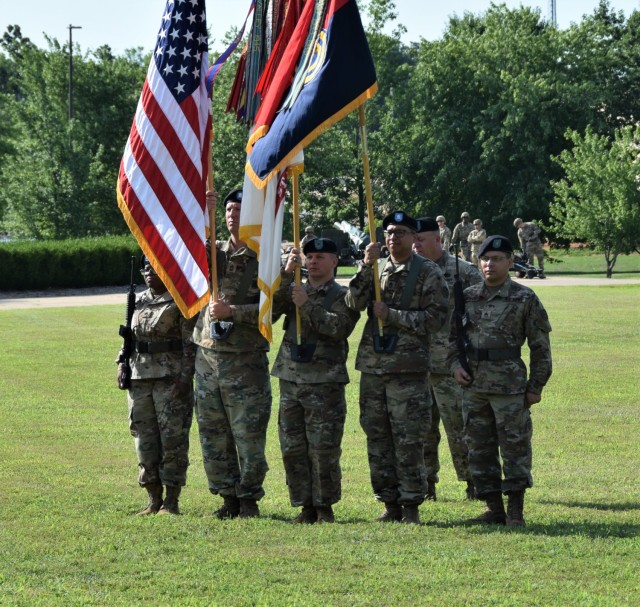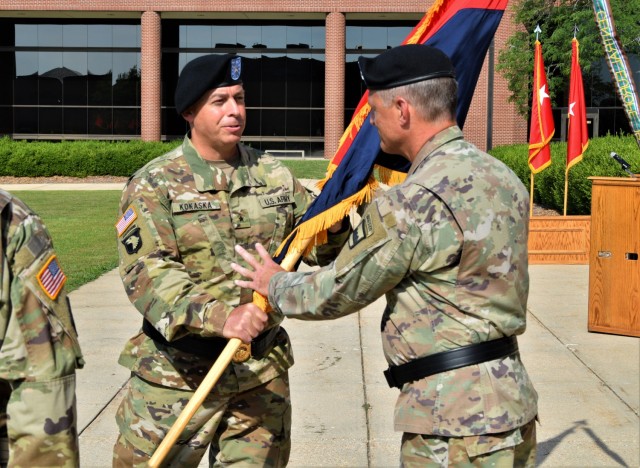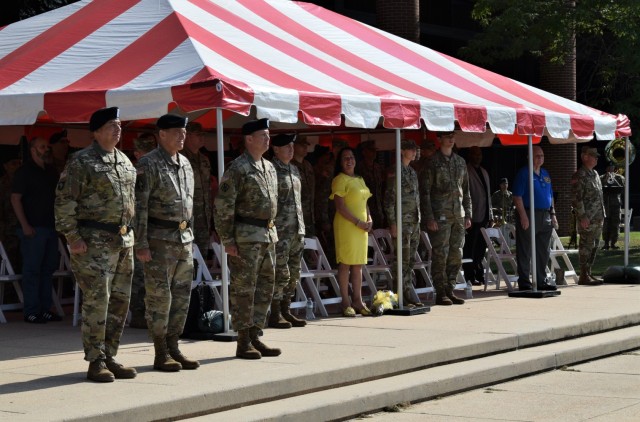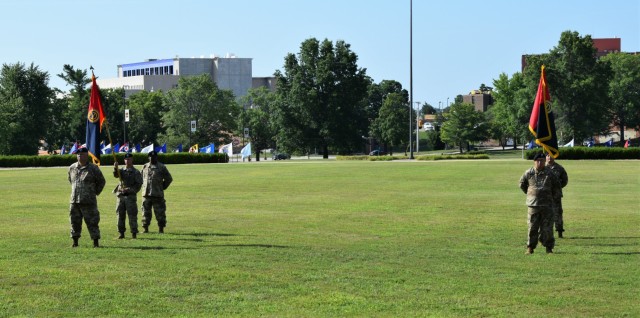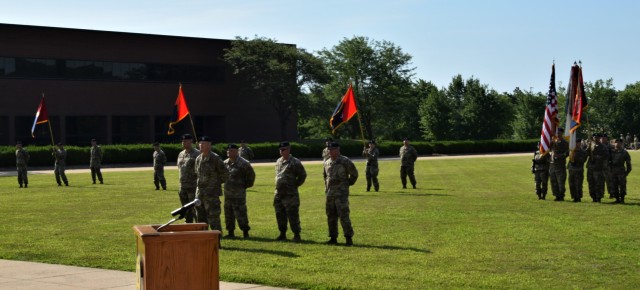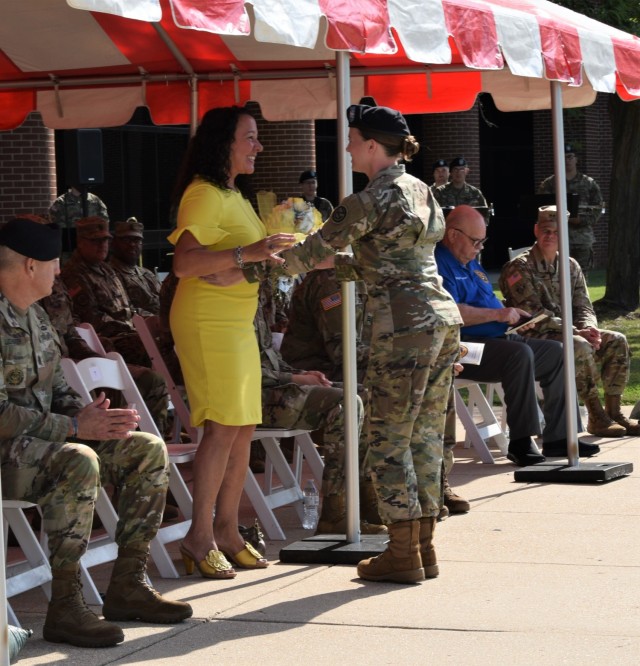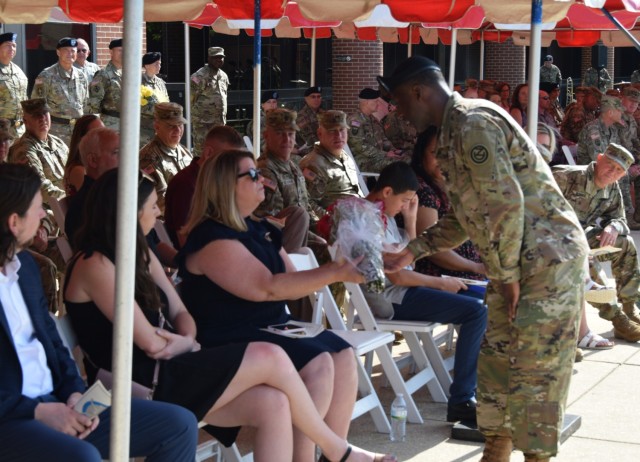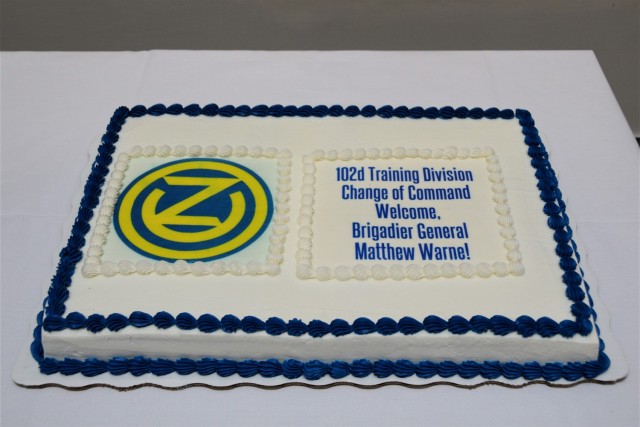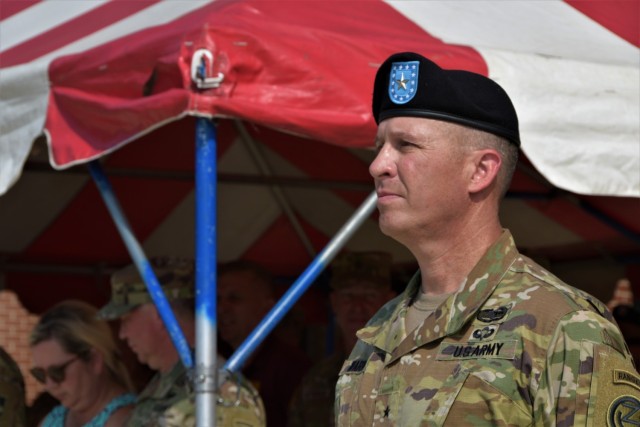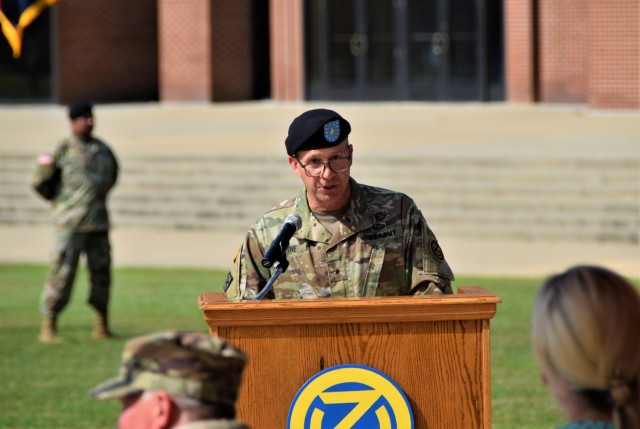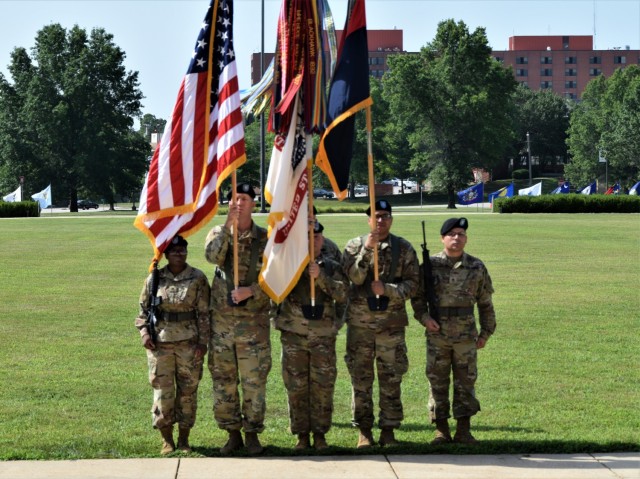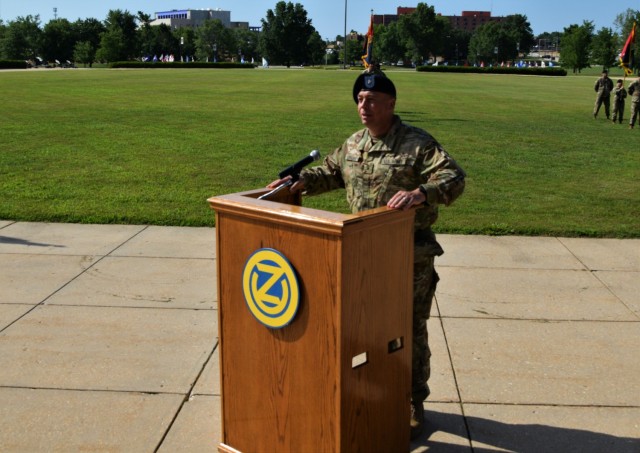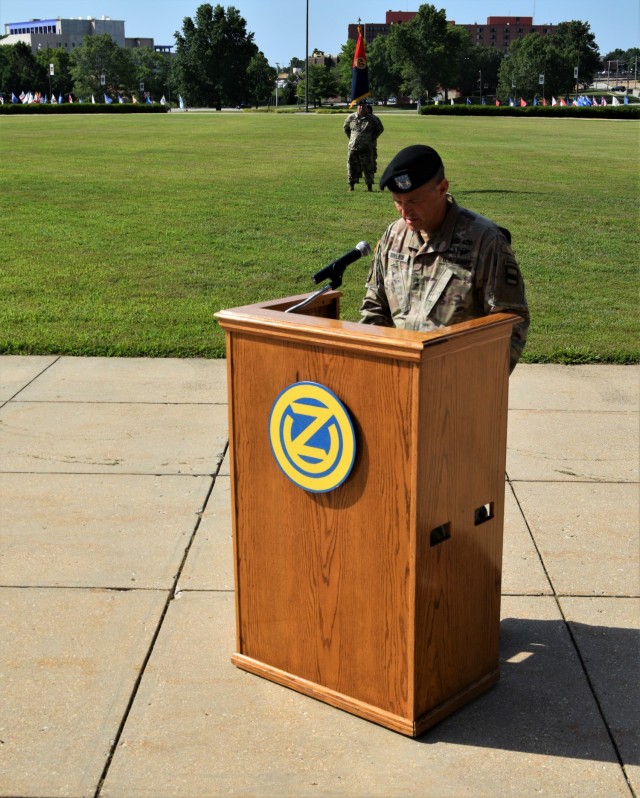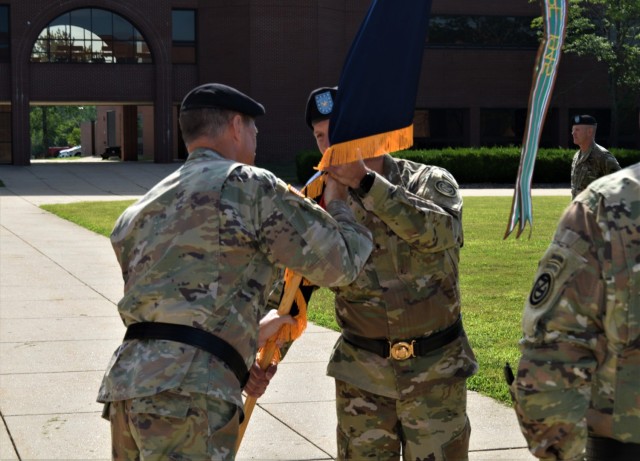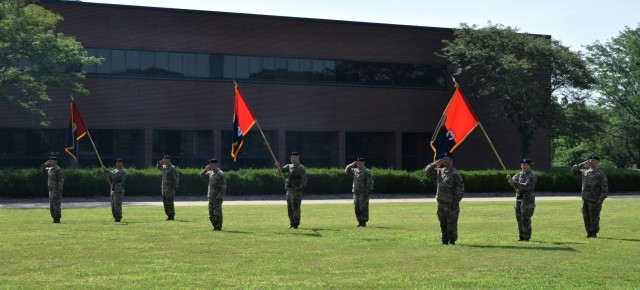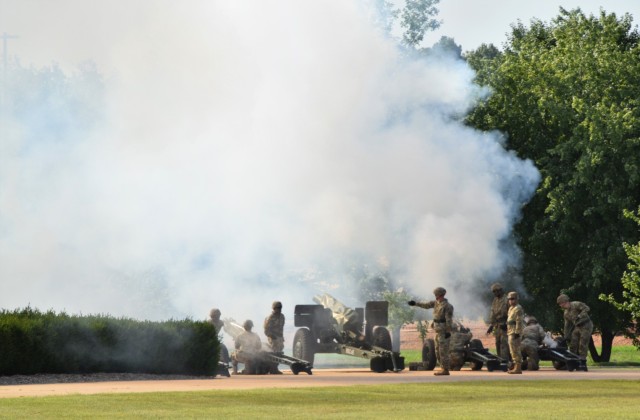 FORT LEONARD WOOD, Mo. - The 102nd Training Division (Maneuver Support), conducted a change of command ceremony at the Maneuver Support Center of Excellence Plaza at Fort Leonard Wood, Missouri, Aug. 13.
During the ceremony, Brig. Gen. James J. Kokaska Jr. relinquished command to Brig. Gen. Matthew S. Warne.
The change of command ceremony is a tradition rich in symbolism and heritage. The outgoing commander, Kokaska, symbolically relinquished responsibility and authority by passing the division colors to the incoming commander, Warne, effectively beginning a new dawn of leadership for the division.
Maj. Gen. Bowlman Bowles III, commanding general, 80th Training Command (TASS), spoke about how the quality of the soldiers of the 102nd Training Division is what sets them apart from other forces around the world.
"Soldiers trained under the 102nd Training Division are better prepared to lead the fight because of the outstanding efforts of every soldier and civilian on this team," Bowles said. "I couldn't be more proud of everything each of you do on a daily basis to improve this command, the lives of its members, and the total Army Force."
Kokaska served as the commanding general of the 102nd Training Division (Maneuver Support) and deputy commanding general for Mobilization and Training, United States Maneuver Support Center of Excellence since August 2020. Some of his prior service positions include line platoon leader, 23rd Engineer Battalion, 1st Armored Division in Friedberg, Germany, and Bosnia; S-3 operations officer, Facility Engineer Group in Darien, Illinois; and 416th Theater Engineer Command deputy commanding general. His operational deployments include Operation Joint Endeavor in Bosnia, Operation Iraqi Freedom II in Iraq, and two tours in support of Operation Enduring Freedom in Afghanistan.
"We have been laser focused on making our training platform tougher, more realistic, and large-scale combat operations focused." Kokaska said. "We never forget our history and the Ozark Division's bravery and victory in battle, the price paid for freedom."
Before assuming command of the 102d Training Division, (Maneuver Support), Warne served in a variety of positions, including deputy commanding general for operations for the 412th Theater Engineer Command; several staff positions in the 854th Engineer Battalion, the 411th Engineer Brigade and the 412th Engineer Brigade; and Branch Chief for the 75th Training Command, Atlantic Division. His operational deployments include Operation Uphold Democracy in Haiti, Operation Iraqi Freedom in Iraq, and Operation Enduring Freedom in Afghanistan.
"I am truly humbled and privileged to be given the opportunity to command the historic 102nd Training Division that has been led by some of the finest leaders," Warne said. "I am truly committed to work hard for you to support the mission and growth of the division, and most importantly support the people that make up our extortionary team, creating a positive environment that stands behind our profession of arms and ethic that we have sworn an oath to."
The 102nd Training Division (Maneuver Support) is a generating force executing the U.S. Training and Doctrine Command's foundational capabilities of building and improving readiness by providing mission-critical, combat-ready Soldiers to the Army and Joint Warfighter that are trained, competent, lethal, and globally responsive to deter conflicts, protect national interests, and win our Nation's wars.