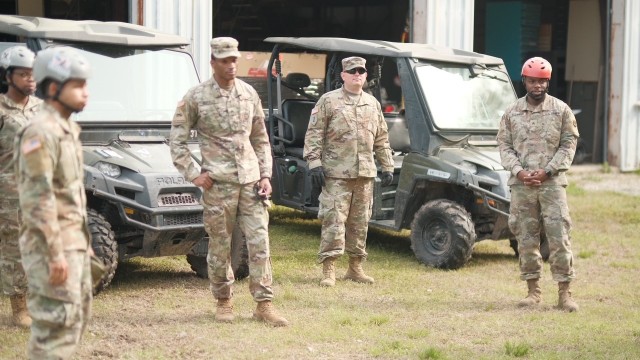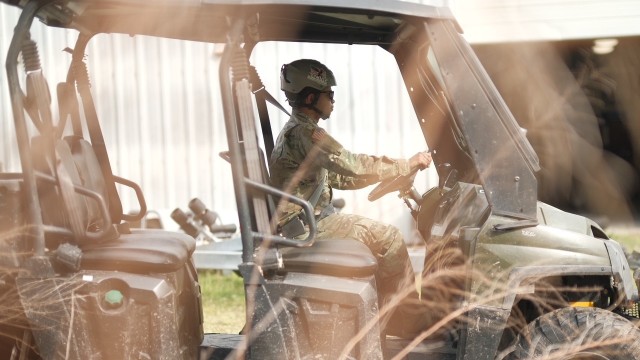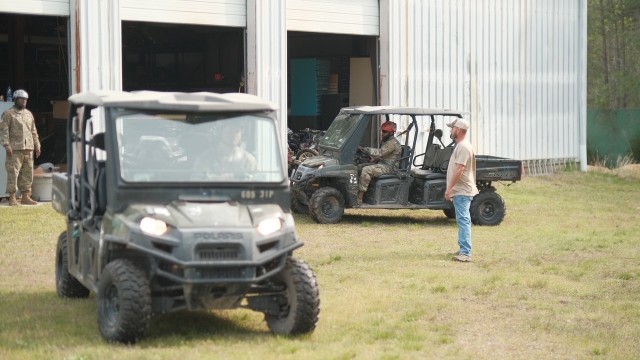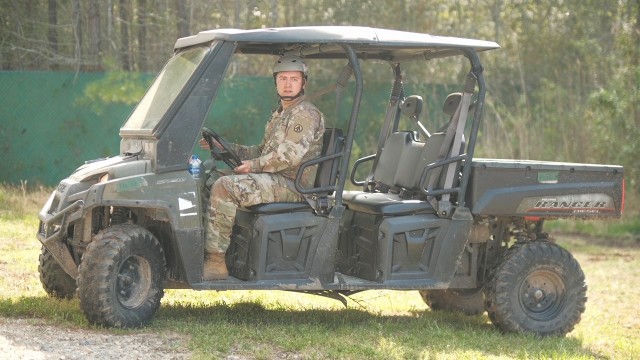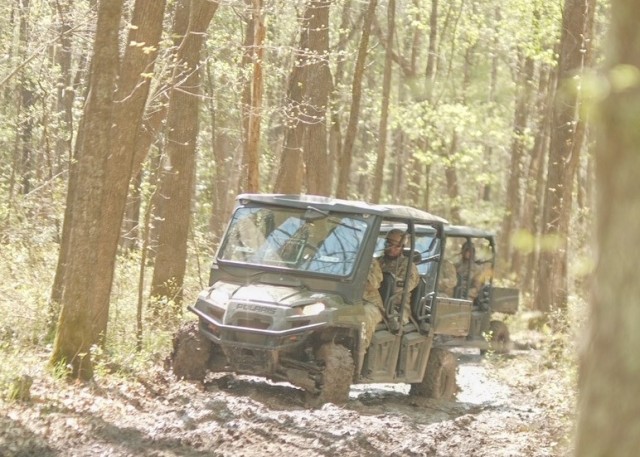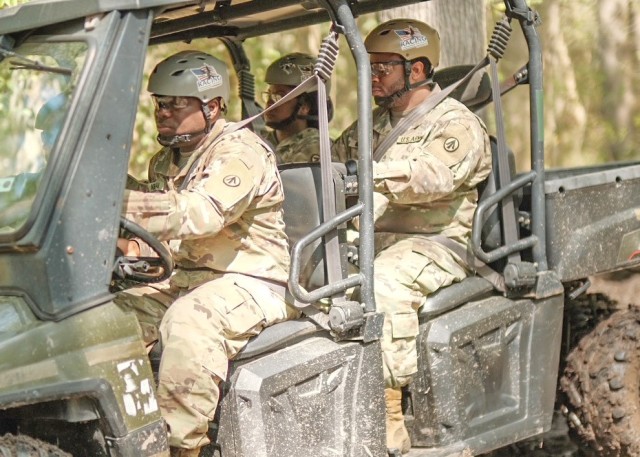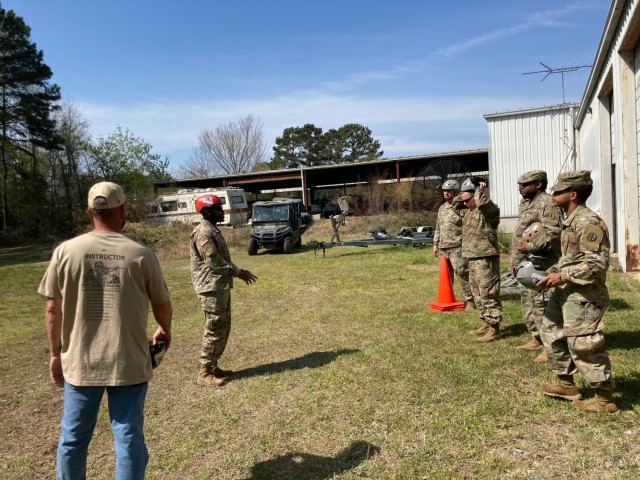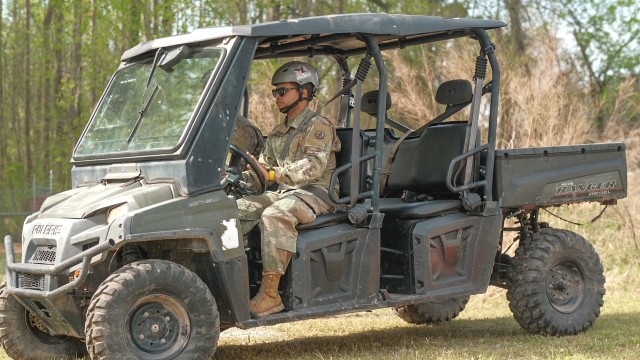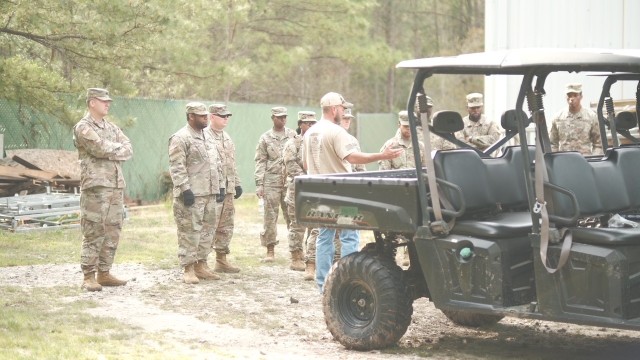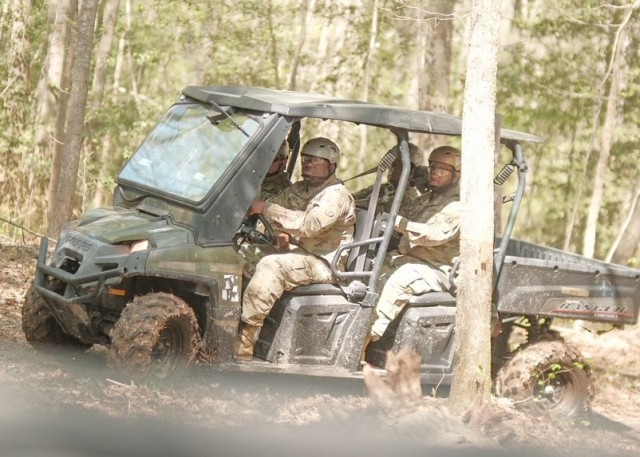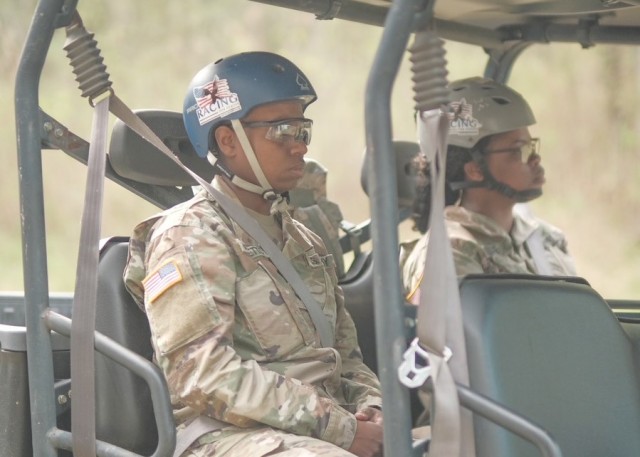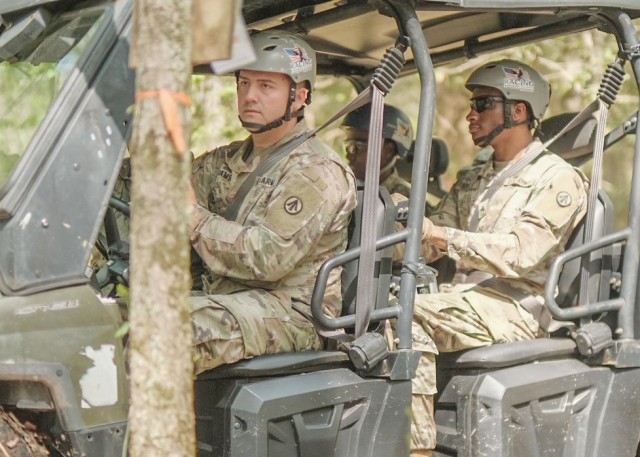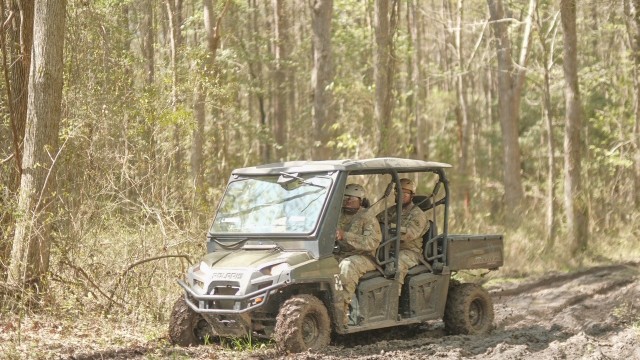 Soldiers assigned to the 832nd Transportation Battalion participated in a four-day hands-on Recreational Basic Driving Course at Joint Base Langley-Eustis, Va. and Commonwealth Motorsports, a local off road driving trail, April 11-14.
The "train the trainer" event was certified by The Recreational Off-Highway Vehicle Association (ROHVA) and addressed basic operation of the unit's Polaris Ranger utility vehicles, according to the 597th Transportation Brigade Safety Officer Darren Reese.
The hands on exercises included swerving around cones and an open trail experience.
Recreational Off-Highway Vehicles, (sometimes referred to as off-road vehicles) handle differently than other military vehicles, said Sgt. Jonathan Rivera-Sanchez, an army motor transport operator with the 689th Rapid Port Opening Element, 832nd Transportation Bn.
Rivera added that he is motivated to complete the training and looking forward to a chance to drive on the off road trail.
Upon course completion, the Soldiers will be ROHVA-certified to teach off-highway driving skills and safe driving practices.