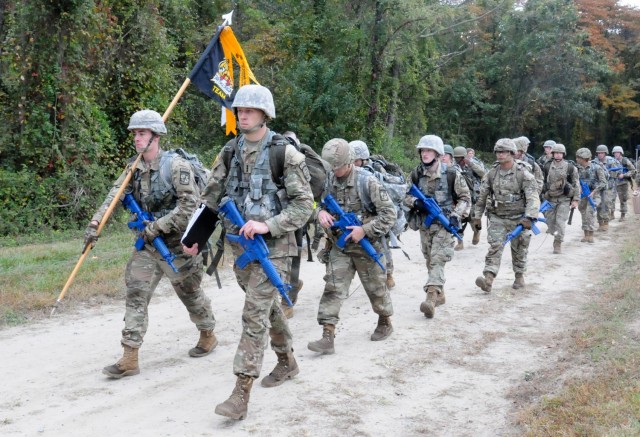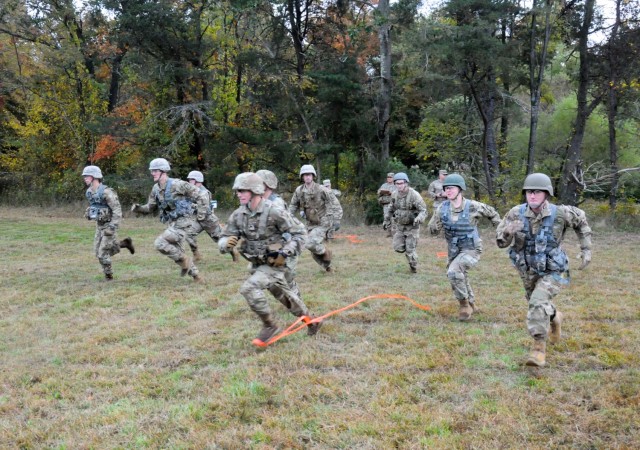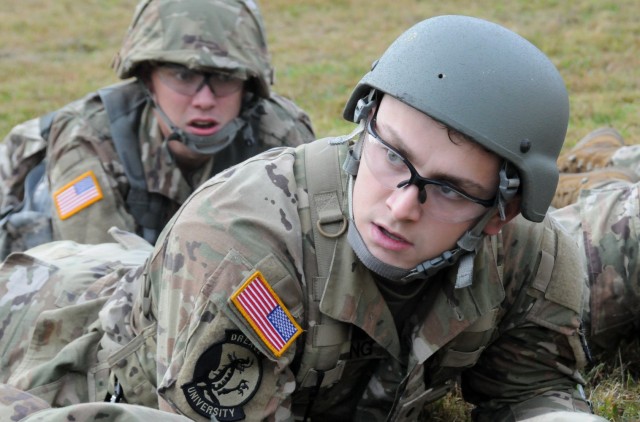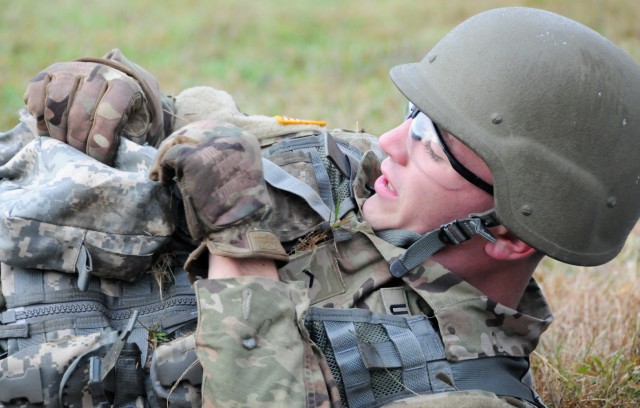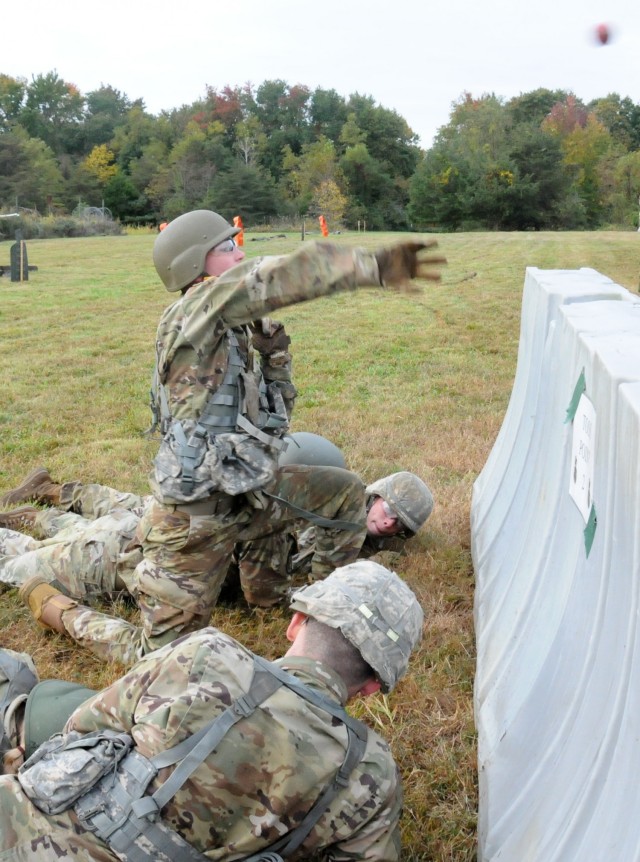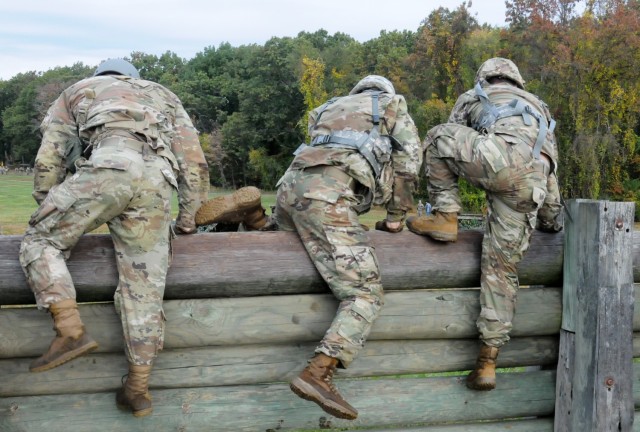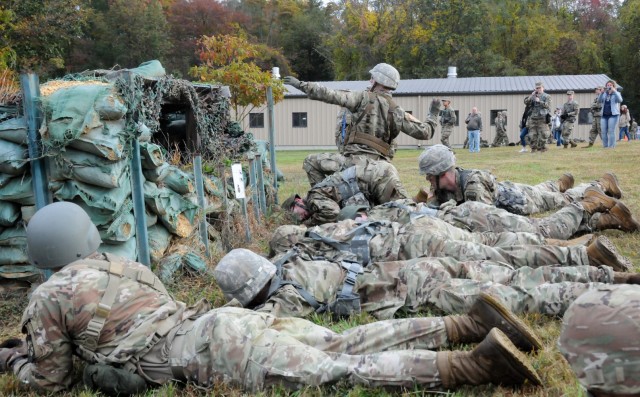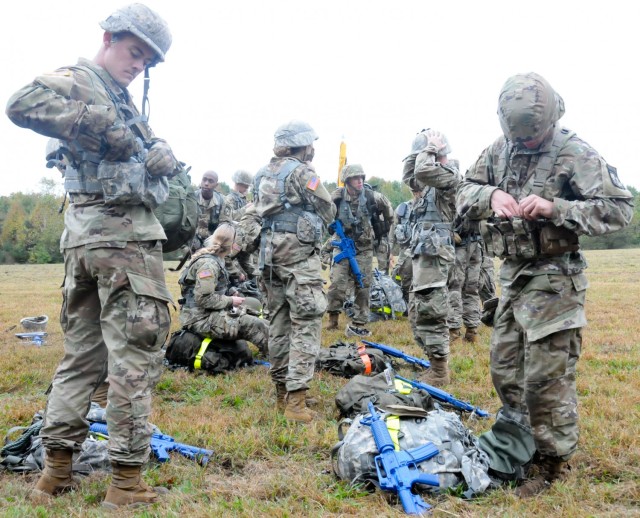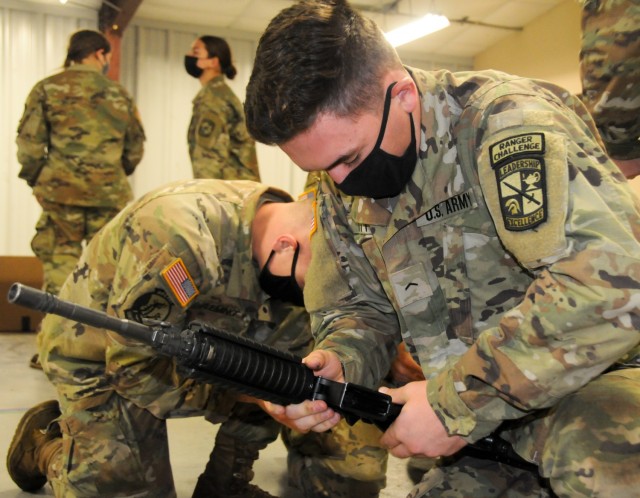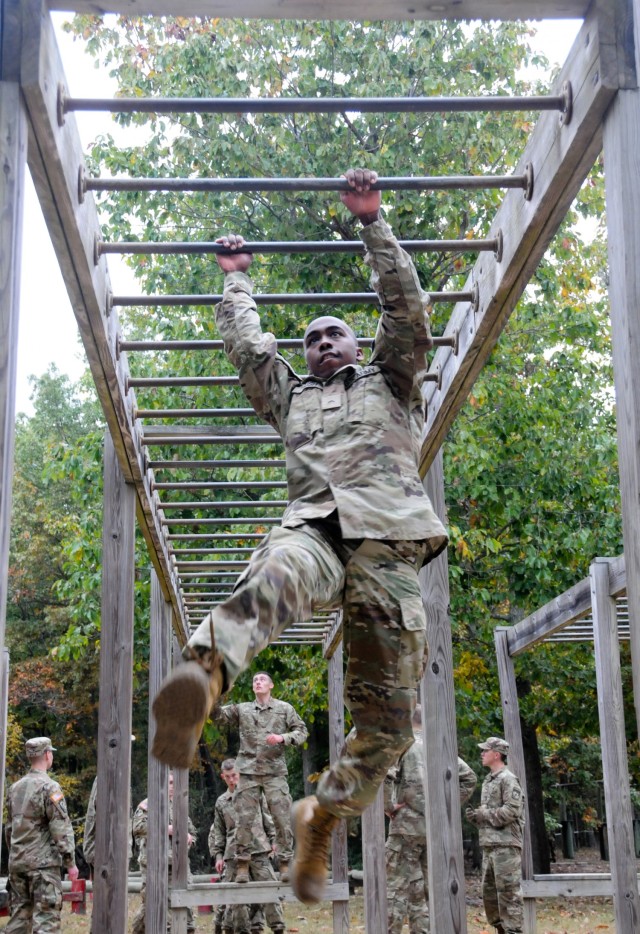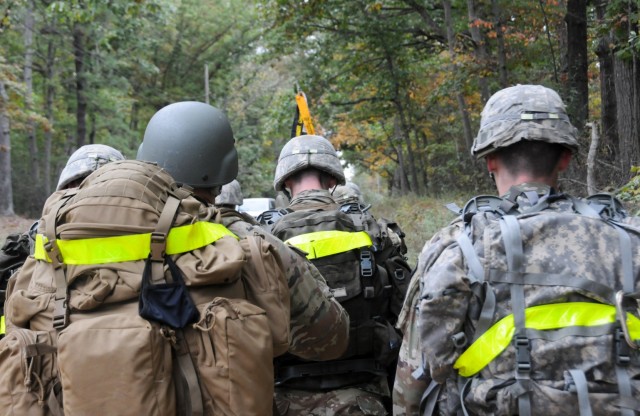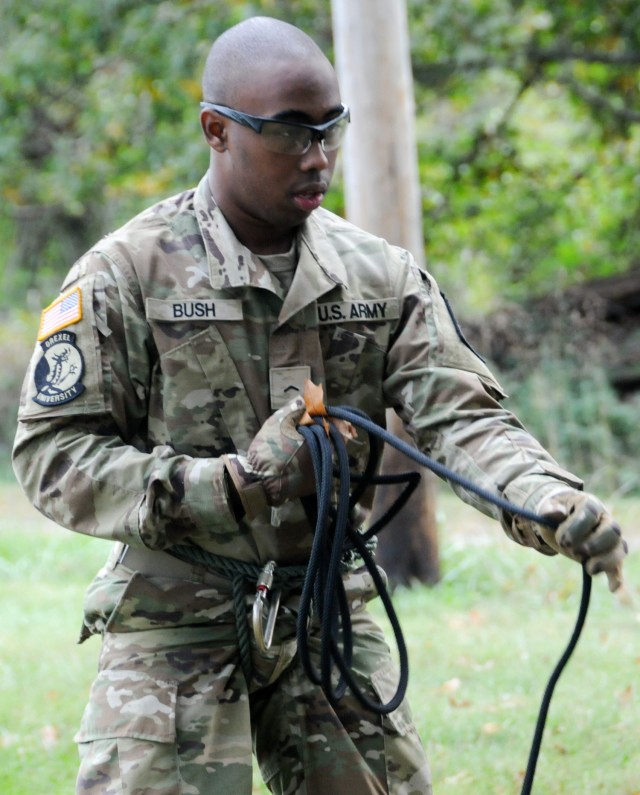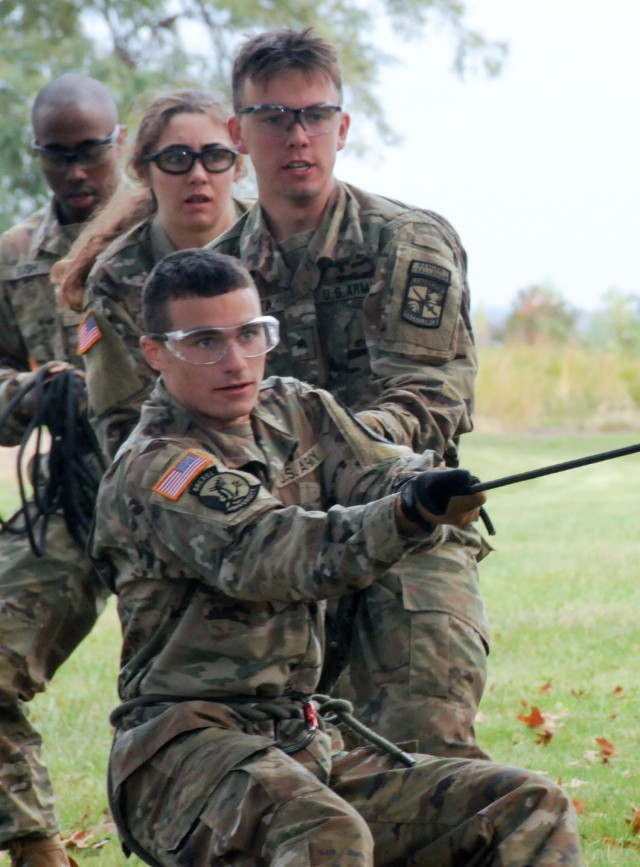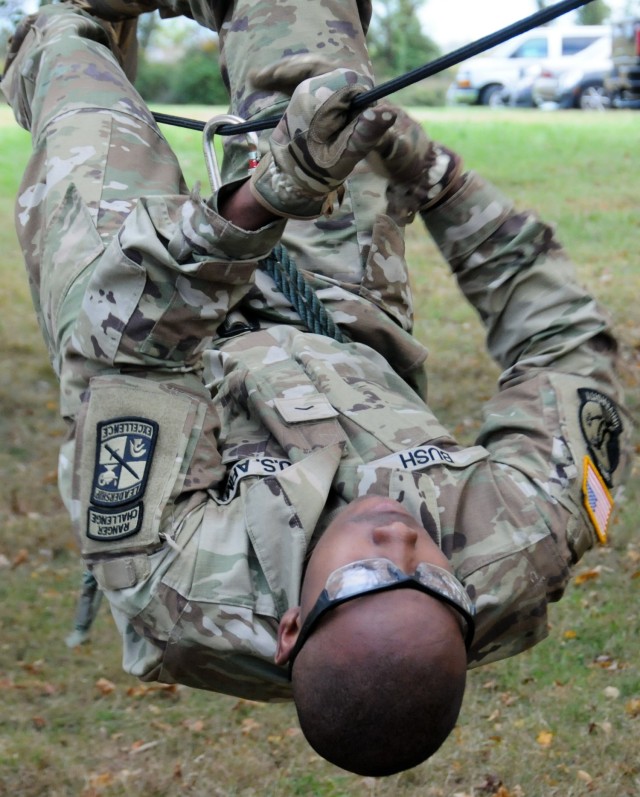 JOINT BASE MCGUIRE-DIX-LAKEHURST, N.J. – More than 500 Reserve Officers' Training Corps cadets from schools throughout the northeast region competed in this year's 2nd Brigade Ranger Challenge Competition here Oct. 22-24.
Ranger Challenge is designed to test cadets' mental and physical toughness, and to develop leadership skills while fostering teamwork and esprit-de-corps as teams participate in a series of graded events.
"This is a great event – cadets have a good time, and they also can be tested on their leadership skills, their decision-making skills, and their ability to be flexible, agile, and to be physically fit," explained Maj. Paul Carroll, 2nd Brigade S3 and officer-in-charge of Ranger Challenge. "The competition this year was pretty unique in that we hosted it in a training area that allowed our families to come and watch the entire event."
The cadets' families were able to witness these young men and women testing their warrior skills in events such as the obstacle course, one-rope bridge, hand grenade assault course, weapons assembly, 6.3-mile road march, and night-and-day land navigation.
"We try to make it more rigorous every year; we try to figure out what our boundaries are for our cadets and push them to those boundaries," said Master Sgt. Christopher Miller, 2nd Brigade S3 non-commissioned officer-in-charge. "What we've really done is taken the events and made them more cadet-driven so they lead from the front – they're getting that practice, that repetition that they need before becoming a full-fledged officer."
At this year's Ranger Challenge, 45 ROTC teams representing colleges and universities throughout the northeastern United States were joined by teams from the U.S. Coast Guard Academy and the Air Force ROTC from Albany.
"Our cadets become officers who understand the different branches of military service," Carroll said. "This is an opportunity for them to continue to build that relationship, but it's also an opportunity to give back because we help each other out the entire academic year with training and just learning from each other."
The top two ROTC teams will move on from Ranger Challenge to compete in the annual Sandhurst Competition, the culminating event hosted every April at the U.S. Military Academy at West Point.
"Our events here are based off of the Sandhurst Competition at West Point," Miller said. "We try to mimic as best we can at the brigade level what they're going to experience when they go to West Point."
"The Coast Guard team that is participating here will also be competing at West Point, so this is also a train-up for them," Carroll added.
Win or lose, the cadets competing in Ranger Challenge will learn valuable lessons as they prepare to lead the Army into the future.
"It's great to see the excitement on the cadets' faces as they compete throughout the course of the event," Miller said. "It is very rigorous, but they always have smiles on their faces, and when it's done they know that they've accomplished something."
About Army ROTC
Army ROTC is one of the best leadership courses in the country and is part of your college curriculum. Through classes and field training, Army ROTC provides you with the tools to become an Army Officer without interfering with your other classes. ROTC also provides you with discipline and money for tuition while enhancing your college experience.
Army ROTC offers pathways to becoming an Army Officer for high school students, current active duty Soldiers, and for current National Guard and Army Reserve Soldiers through the Simultaneous Membership Program.
Back to Army ROTC
Follow us on: Facebook, Twitter, Instagram, YouTube, LinkedIn & Pinterest