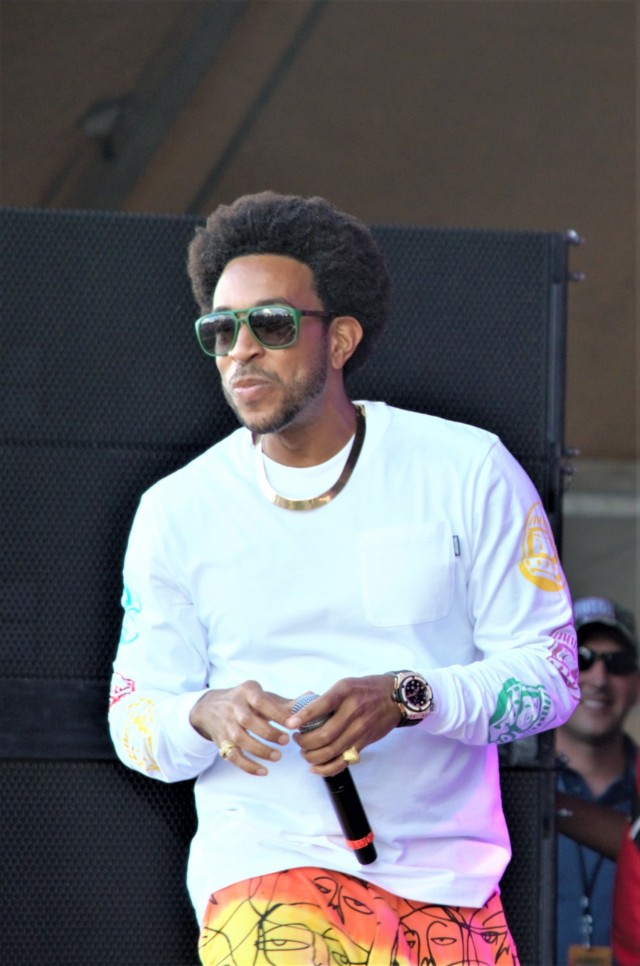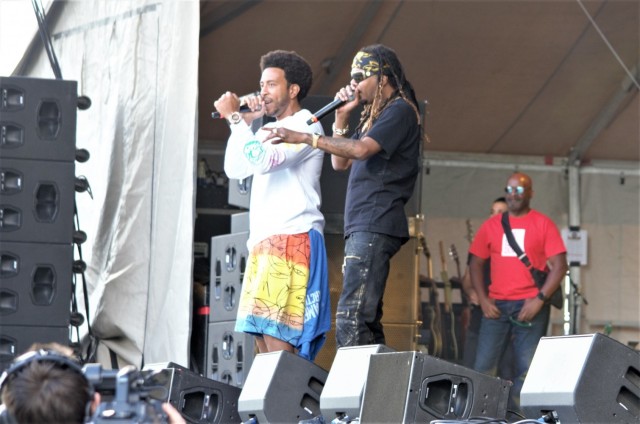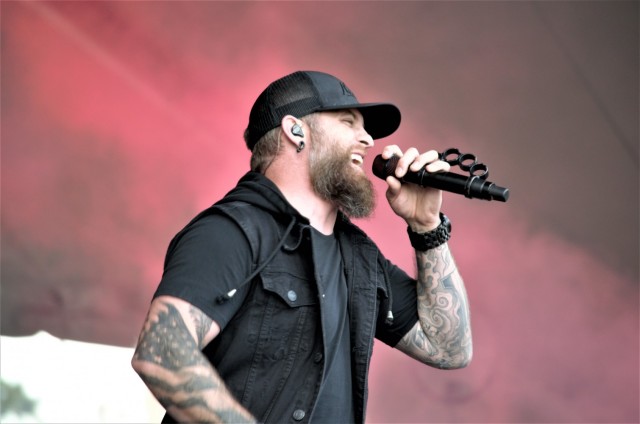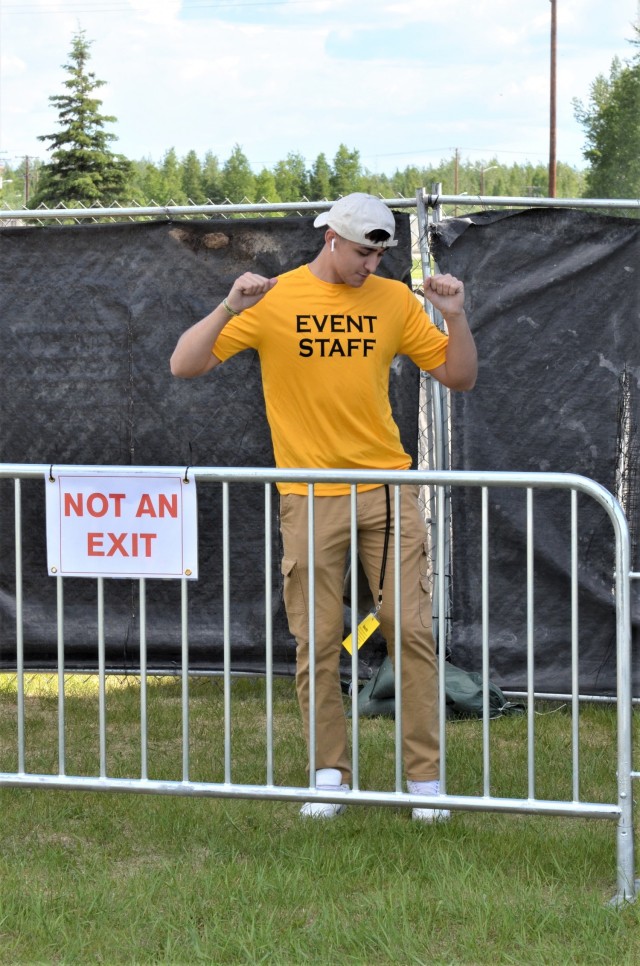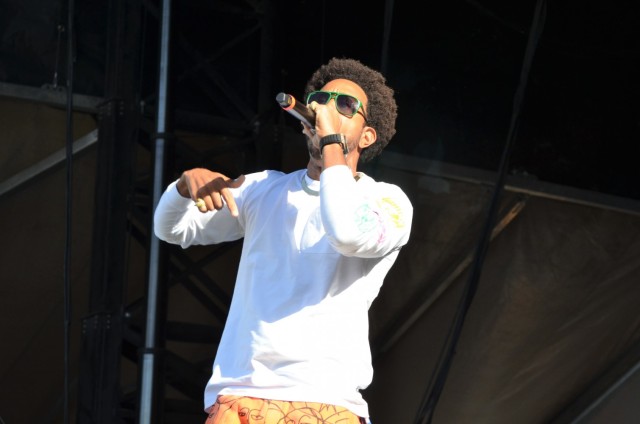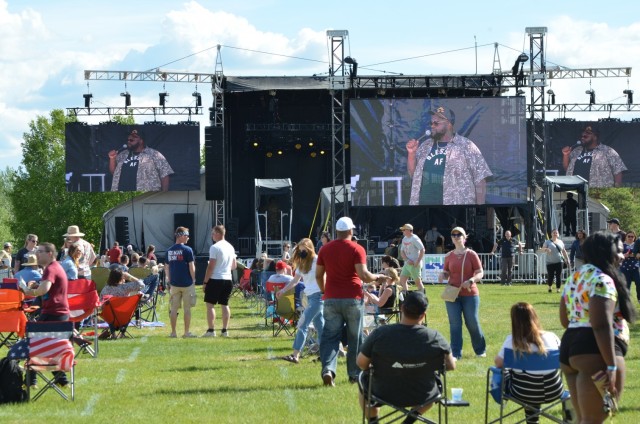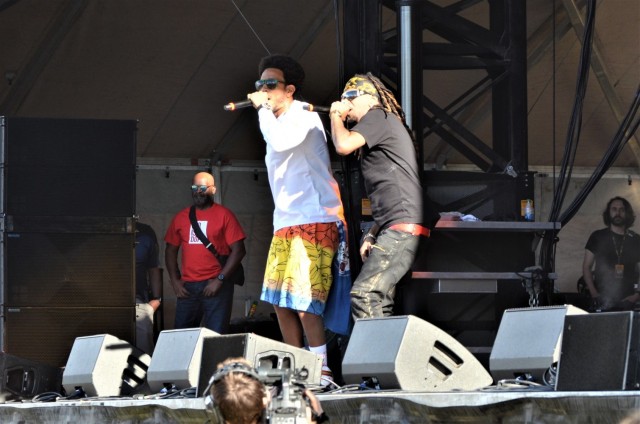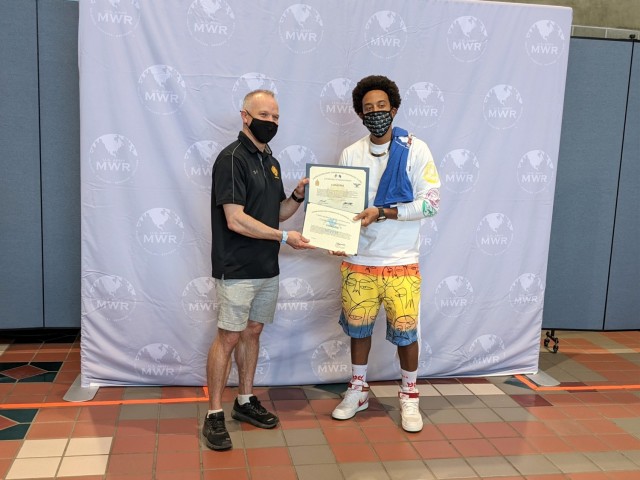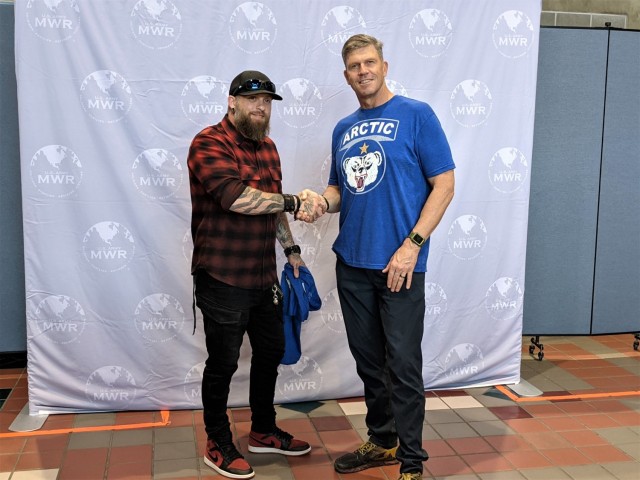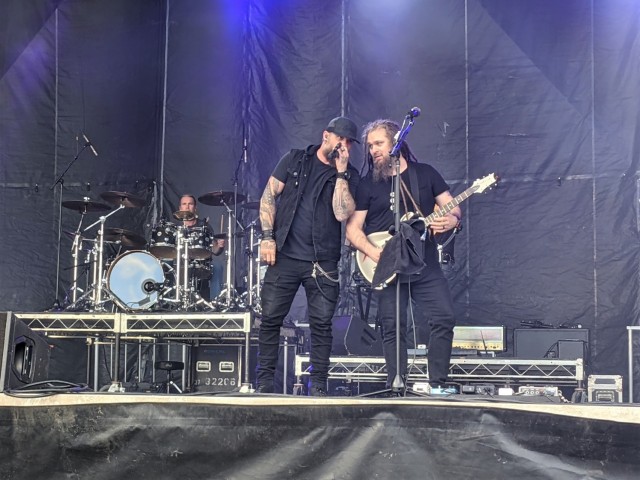 FORT WAINWRIGHT, Alaska – On Saturday night, Fort Wainwright kicked off summer in a big way with its first summer concert since before the pandemic. Rapper Chris "Ludacris" Bridges and country star Brantley Gilbert performed outdoors for a crowd of approximately 3,000 military members and their friends and family.
Tickets sold out in approximately four hours after going on sale about a month ago. As a COVID mitigation measure, tickets were sold in "pods" of six, with blocks marked out on the grassy field for each pod that concertgoers were asked to stay in when not getting food or using the restroom.
For this big event, "the biggest portable stage ever to be used in Alaska," according to Maj. Gen. Peter Andrysiak, commanding general of US Army Alaska, made its way to Alaska. It took several days before and after the concert to set it up and take it back down, with the tear-down crew having to pause for lightning on Saturday evening and Sunday afternoon.
The large scale of the event was part of the Army's effort to improve the quality of life for soldiers and their families in Alaska. The concert was clearly a big hit with the on-post community, and despite having reserved spaces on the field, concertgoers lined up more than two hours in advance of the show's start to get through the gates, eager for their first public event since the pandemic.
It wasn't just the fans who were excited to be there though, the performers were thrilled as well.
"I truly do appreciate the opportunity to be here," said Gilbert. "It's an honor to be around y'all – I really enjoy it… We are dedicated to helping any way we know how," Gilbert said.
Gilbert said a lot of his mother's family has served in the military, as have a number of his friends from high school, and he spends a lot of time with veterans groups, such as going on motorcycle rides with them. Gilbert also related how his clubhouse—known as the Dog House—has a section that is covered with unit patches, coins, and medals that service members have given to him to display over the years.
Ludacris is also a big supporter of the military and has a close personal connection to the US Armed Forces. His uncle is an Air Force veteran who served in Desert Storm and is now the pilot for Ludacris' private plane, a Hawker 700.
"Luda," as he is known to his most devoted fans, is also well known as an actor and one of the stars of "The Fast and the Furious" movie series. The ninth movie in the series, "Fast 9," premieres June 24, a fact that he mentioned during his performance to loud cheers by the audience.
What some casual fans may not know about Ludacris is that he runs a major charitable organization called the Ludacris Foundation. The goal of the Foundation is "helping kids help themselves…You can look it up at LudacrisFoundation.org," Ludacris said.
One of the pillars of the Foundation is "Leadership and Education," the goal of which "is to provide personal development and career path opportunities to enable life goal success" for "vulnerable and disconnected youth," according to a statement on the Foundation's website.
Ludacris and Gilbert were not the only entertainers at Fort Wainwright, however. Touring comedian Ronnie Jordan performed at the Warrior Zone, a hangout spot for Soldiers on post, on Friday night. He then did a quick performance before the concert and served as the emcee of the event, introducing both performers and getting the crowd revved up.