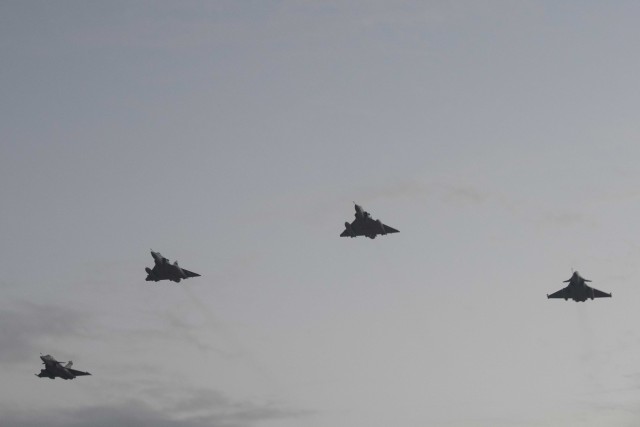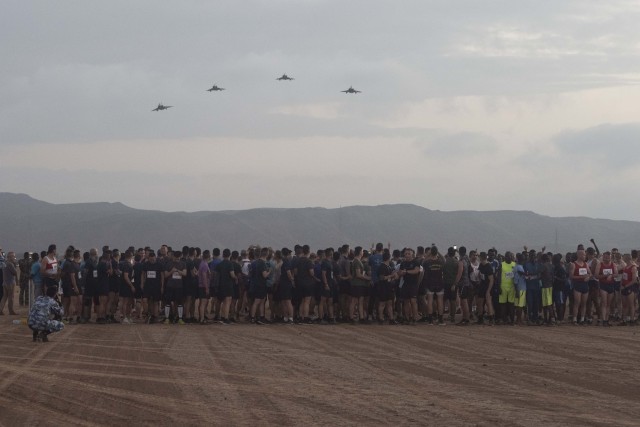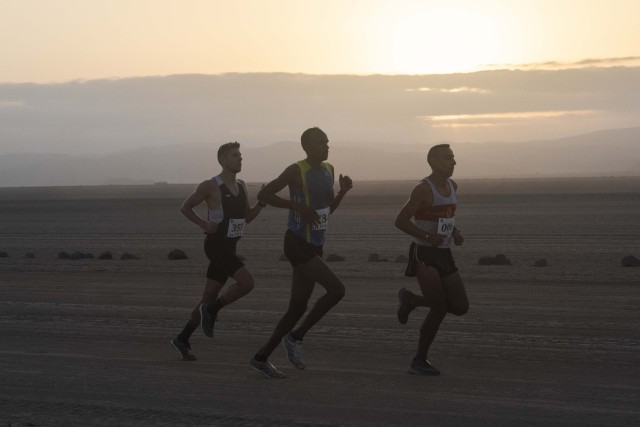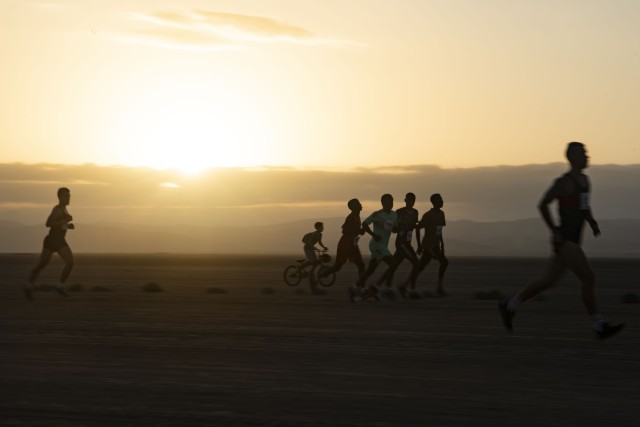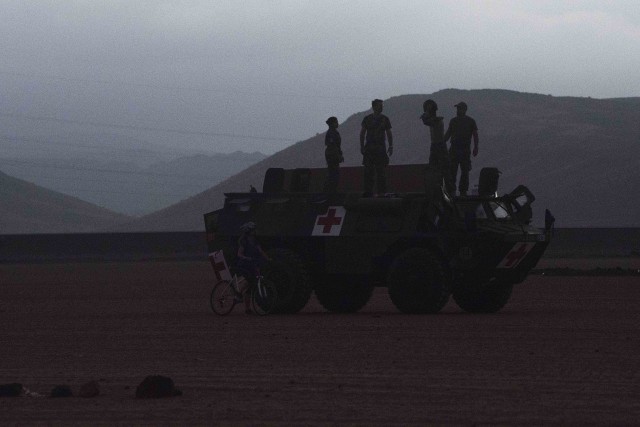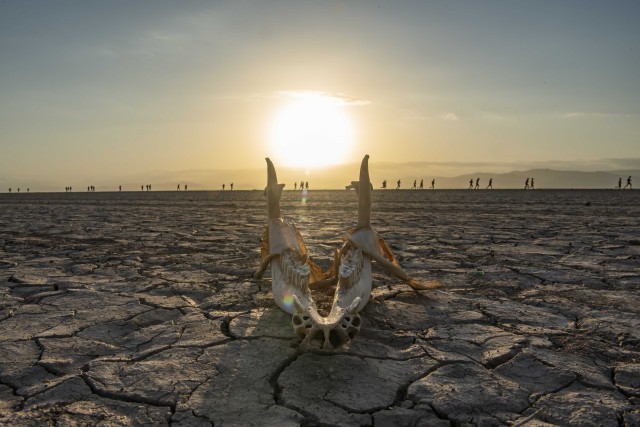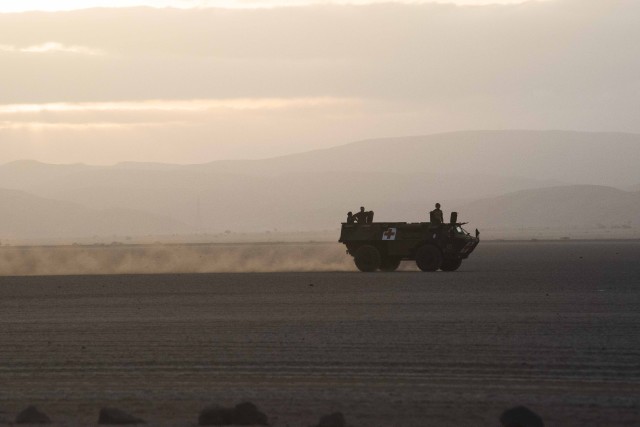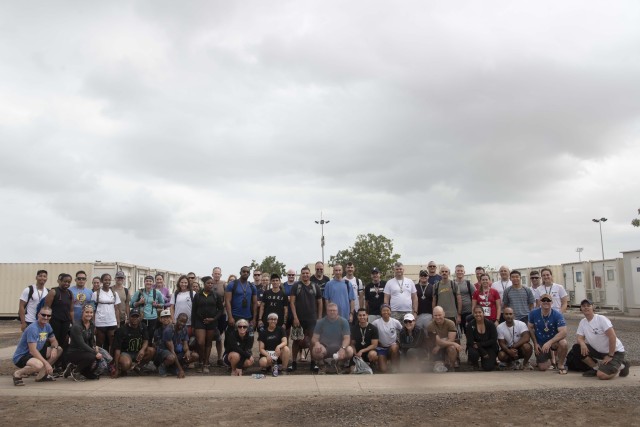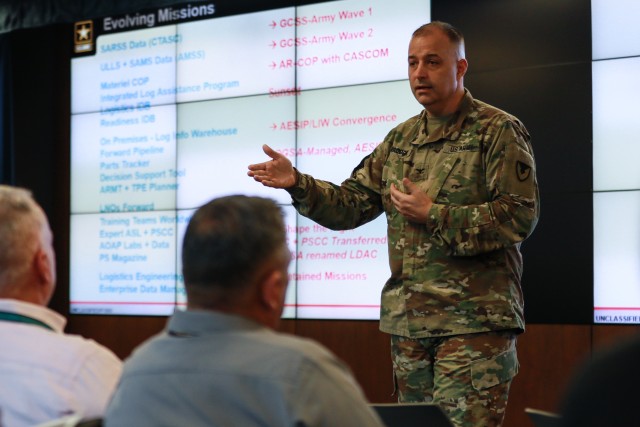 CAMP LEMONNIER, DJIBOUTI -- Around 200 service members assigned to Combined Joint Task Force-Horn of Africa and Camp Lemonnier proved their strength by competing in the 2020 Grand Bara Race, January 15th in the Grand Bara Desert, Djibouti.
Some participants prepared for the race months in advance so they could effectively take on the grueling conditions of the wide-open desert, battling the sun, heat and cracked ground, to eventually make their way across the finish line.
"I've been in the country since the middle of September, and I've been participating in the 5k club at Camp Lemonnier on Tuesday nights," said U.S. Army Sgt. Erik Nielsen, a 324th Tactical Psychological Operations Company sergeant. "I've been running and trying to get my mileage up so that I could come out here and be competitive."
The morning of the race began early for participants, starting with a 40-mile drive from Camp Lemonnier to the Grand Bara Desert. Although most races begin with the shot from a gun, racers anticipated a French Mirage flyover, indicating the official start of the race.
"It was an awesome atmosphere that feels like a once-in-a-lifetime experience," said Nielsen. "There was a lot of energy before the race and just seeing all the people from all different countries come together and run as one big group was really cool, not to mention the weather was great and the flyovers were so awesome. It felt amazing. "
The Grand Bara Race, held annually by the French Forces Djibouti, brought together around 1,500 coalition members and civilians from the U.S., France, Djibouti, Spain, Italy, and Germany.
"It's not everyday that you get to run on a different continent and experience the camaraderie between the different countries," said U.S. Marine Corps Capt. Terri Piekosz, a CJTF-HOA J3 Coalition Liaison Officer and range coordinator. "It's nice being a coalition LNO because I've met a lot of the French and Spanish coalition members before, so it was nice to see them out here on the course because it was a friendly face to see."
Participants could run or bike the race, and followed a 15-kilometer trail of rocks, a reminder of how the Foreign Legion originally placed them. The annual race honoring the longstanding history of the French relationship with Djibouti is typically held during November or December; however excessive, rain postponed the event to the middle of January.
Even though multiple languages were spoken throughout the race, every participant understood the cheers and applause as they crossed the finish line.
"About mile three, I had four guys from the Djiboutian Coast Guard that kept telling me, 'Allez, allez, allez,' to keep up with them, so I spent the whole time with them which was awesome," said Piekosz. "There may be a a little bit of a language barrier between us, but when it comes to sports and music, it just brings everyone together."
A second flyover of a French Mirage indicated the first runner had crossed the finish line, a male from the Djiboutian Republican Guard with a run time of 43 minutes.
Piekosz completed the Grand Bara 15k in 1 hour and 17 minutes, but leaves words of encouragement for anyone contemplating running the race in the future.
"If there is a chance to do this race, get out there. Nobody here is looking at you saying you can or can't do it, they are just out here having a good time," said Piekosz. "You're going to work with some of these people at some point down the road, whether it's a contingency operation or they're stopping by Camp Lemonnier, so it's nice to build those relationships and it can always start with a simple, 'Hello.'"
Related Links: