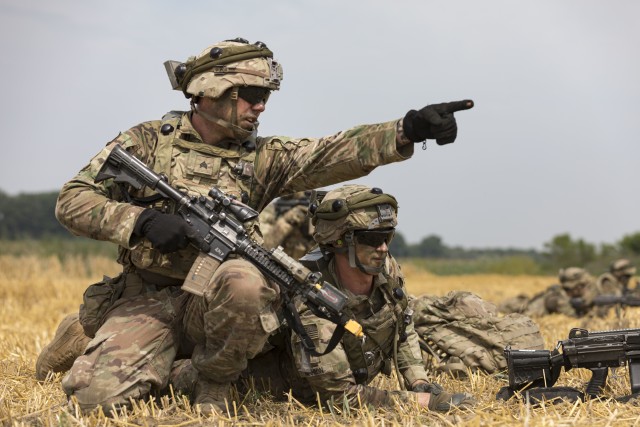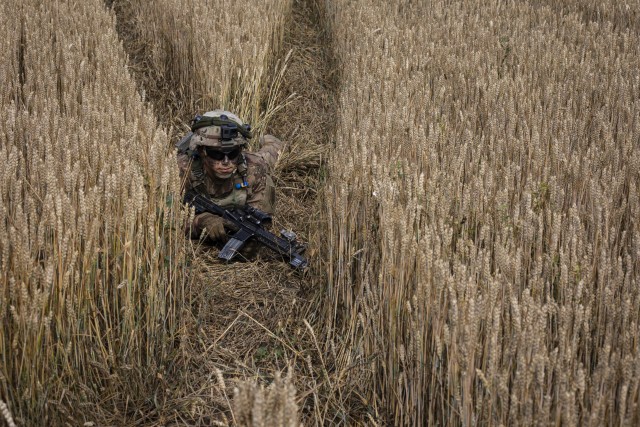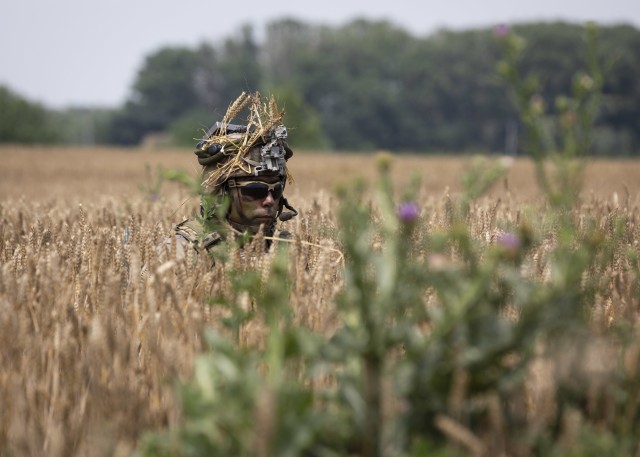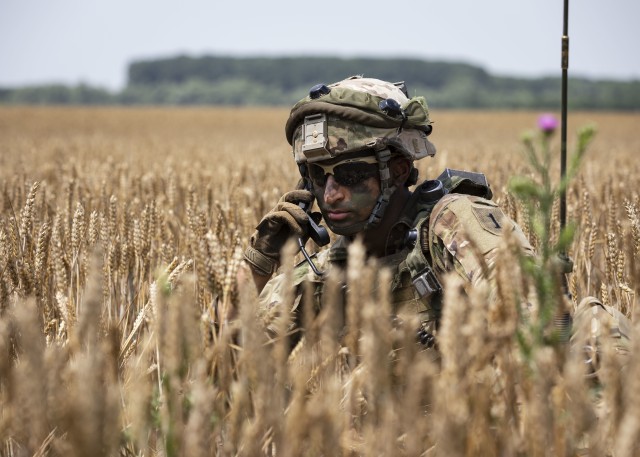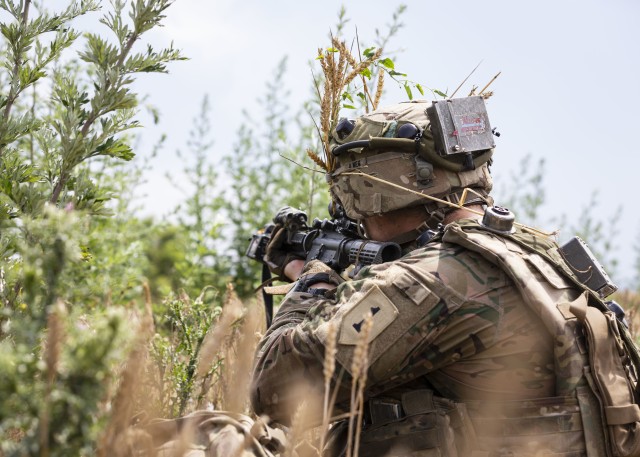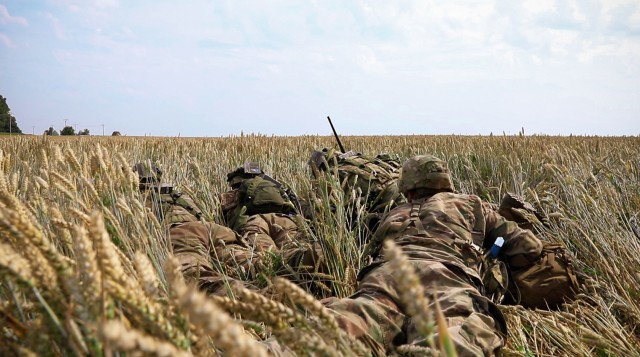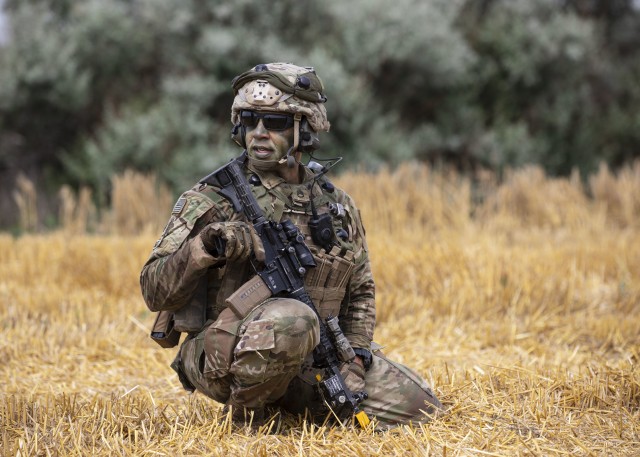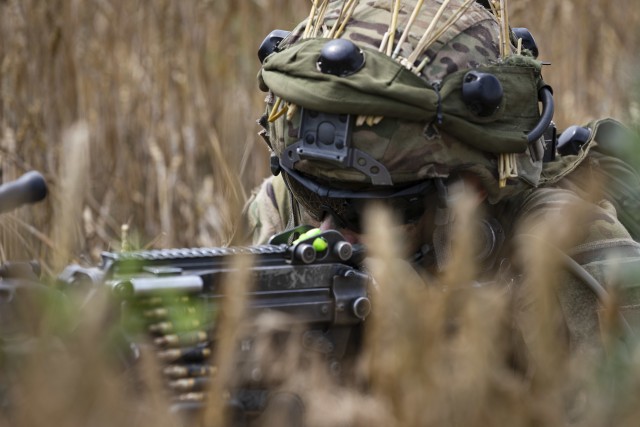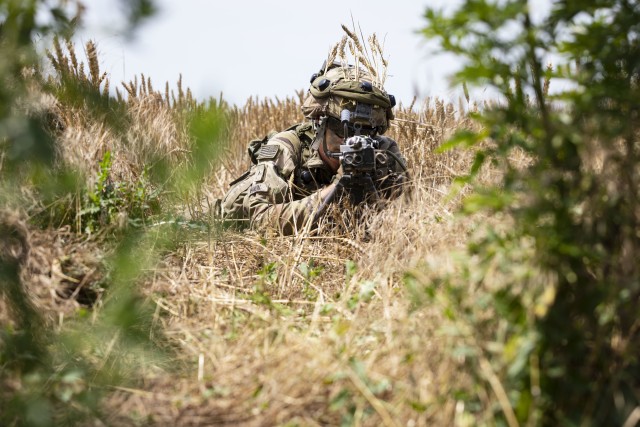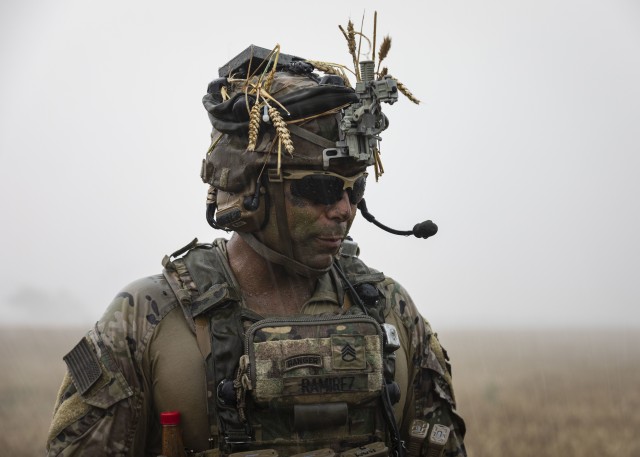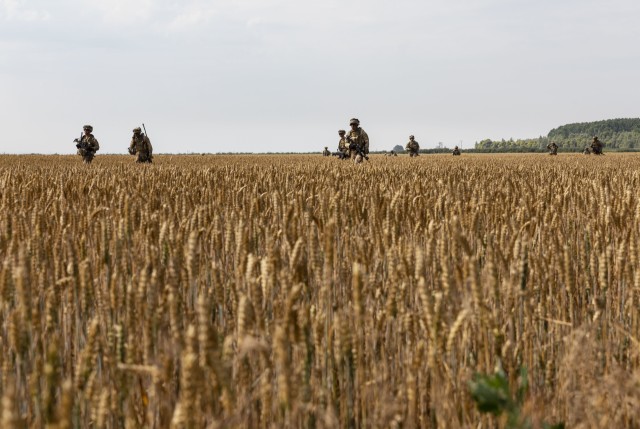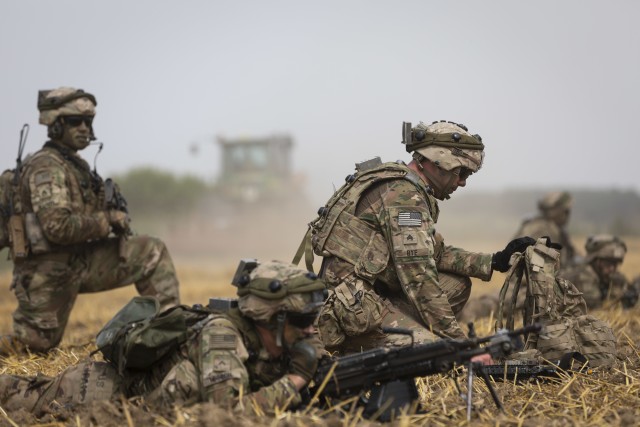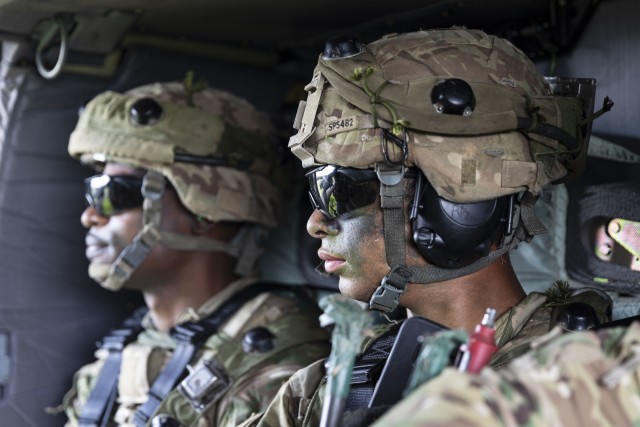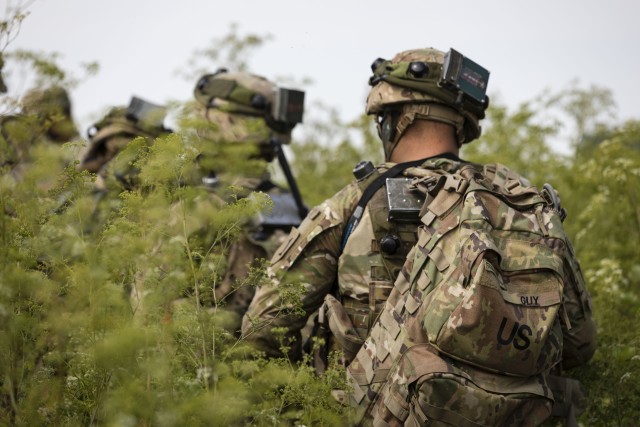 BORDUSANI, Romania -- A platoon of three squads from the 1st Battalion, 16th Infantry Regiment, 1st Armored Brigade Combat Team, 1st Infantry Division, conducted an air assault mission as part of the wet gap crossing during Saber Guardian 19, on June 20, 2019.
"While the wet gap crossing is being conducted with the Romanians and our tanks and bradley's, we are conducting an air assault in conjunction with artillery fire, so that we can seize a support by fire position and allow the rest of the battalion to conduct a breach and continue the attack," said Lt. Andrew Papathanasiou, a platoon leader with 1st Bn., 16th Inf. Reg.
Air assault is the movement of ground-based military forces, typically by helicopter, to directly engage enemy forces as well as seize and hold terrain.
"Once we got off [the helicopter], we set up security and got into the wedge to push forward to our positions to continue the mission," said Cpl. Luis Perez, an infantryman and team leader with 1st Bn., 16th Inf. Reg.
"We landed and linked up at an OP [observation point] and moved to establish a support by fire position with 240s and Javelins," said Papathanasiou. "We then continued moving forward and cleared the enemy in the trenches in order to allow freedom of maneuver for the rest of the element."
The M240B is a medium machine gun that fires 7.62mm rounds while the Javelin is a man-portable anti-armor weapon system with a greater than 94 percent reliability rate.
The assault team continued to move across open wheat fields to seize their objective, and for a large duration, experienced extreme torrential downpours.
"The adverse conditions we faced with the weather, we had to work through that in order to move effectively to accomplish the mission," said Papathanasiou.
An exercise like this helps build relationships between us by being able to joke around, exchange patches, exchange flags and build that bond, said Perez. Being able to see how they work and for them to see how we operate, enables us to communicate on the same level.
Saber Guardian 19 is a multinational exercise co-led by Romanian Land Forces and U.S. Army Europe to enhance joint and combined interoperability between Romania, Bulgaria, Hungary, the U.S., Poland, Canada, Britain and Northern Macedonia.
--
The Devil Brigade is part of more than 6,000 U.S. regionally-allocated Soldiers in Germany, Bulgaria, Estonia, Hungary, Latvia, Lithuania, Poland and Romania, on a nine-month rotation, in support of Atlantic Resolve. Atlantic Resolve provides ready, combat-credible forces through multinational training and security cooperation activities.
Related Links: