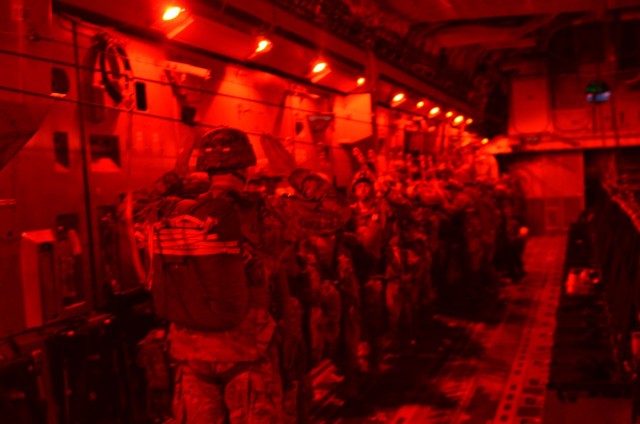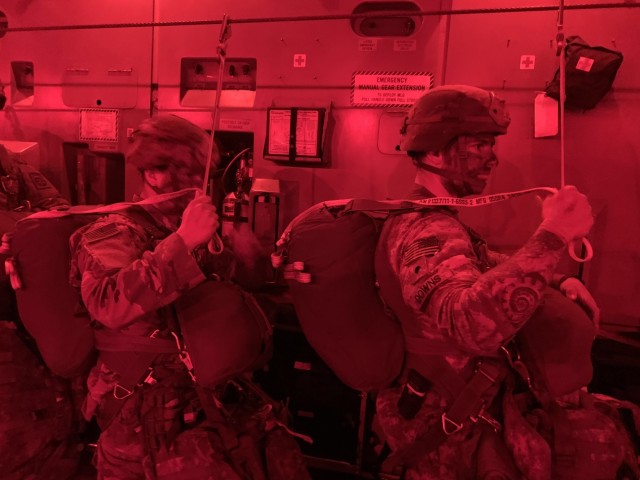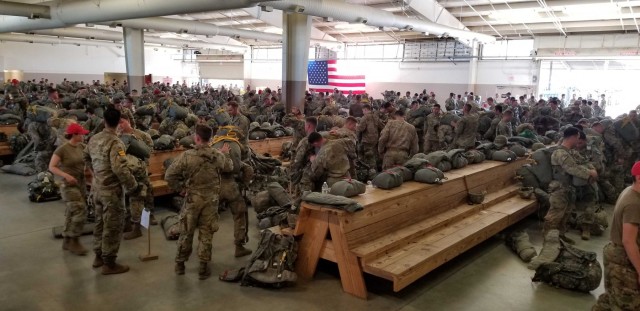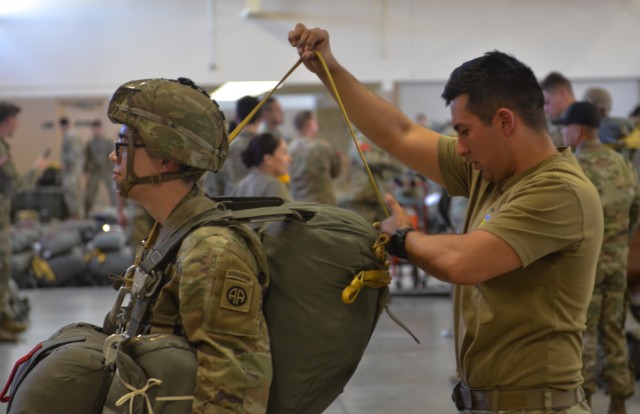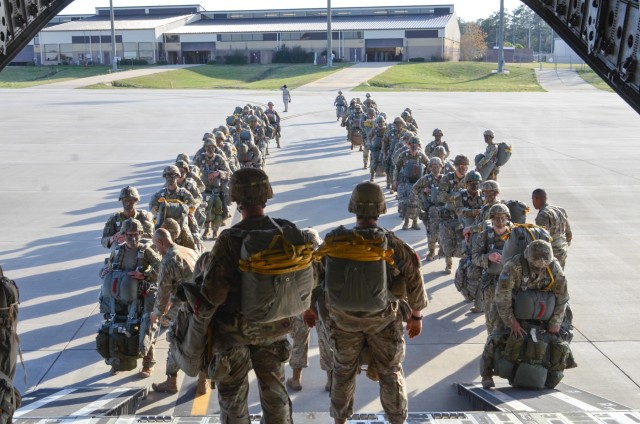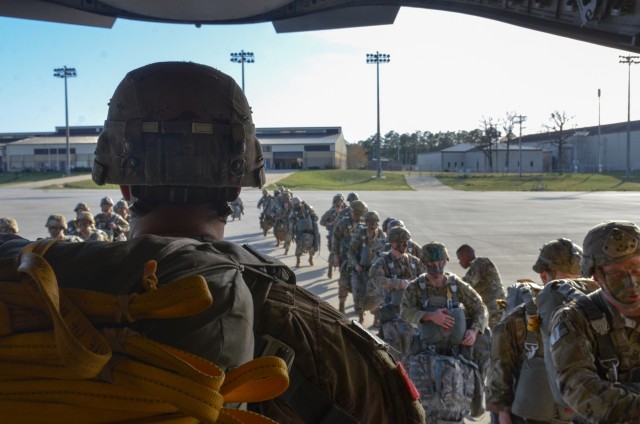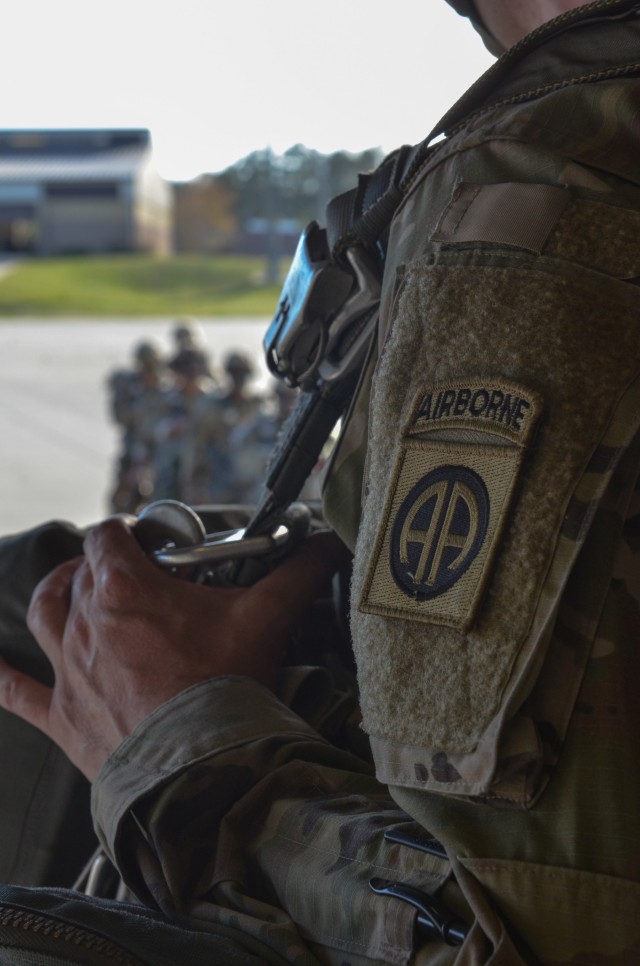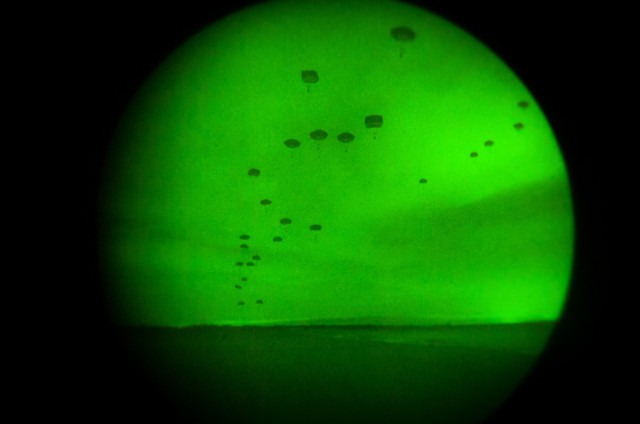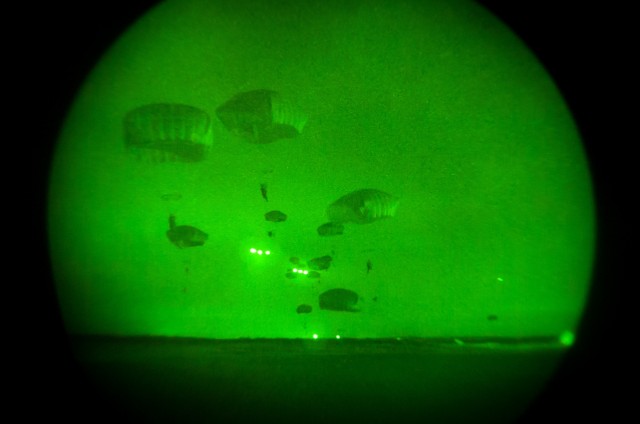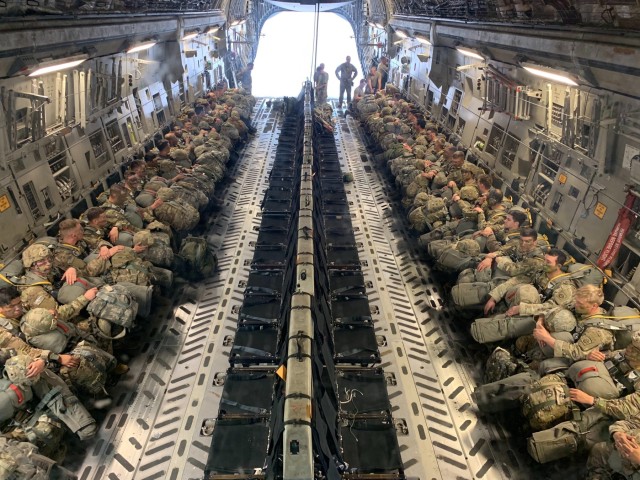 Paratroopers from the 82nd Airborne Division showcased their capabilities at in the skies and on the ground at Fort Bragg late in March.
Paratroopers from the 3rd Brigade Combat Team, 82nd Airborne Division conducted Operation Panther Storm, a Joint Forcible Entry exercise, Friday, March 29 onto a Fort Bragg Drop Zone.
"During Panther Storm, paratroopers from the brigade demonstrated their readiness, competency and lethality," said Col. Art Sellers, the 3rd Brigade Commander. "During the operation, hundreds of paratroopers trained to conduct the hallmark mission of the 82nd Airborne Division; to jump, fight and win on any drop zone in the world while dominating our enemy."
Panther Storm began with an early morning notification sent to paratroopers Monday, March 25 alerting them of their upcoming mission. Throughout the week, leaders at all levels prepared their formations while planning and rehearsing the parachute assault.
"An astonishing amount of art and science combine during the planning and outload process of a JFE like Panther Storm," said Sellers. "We leveraged the subject-matter-expertise of our jumpmasters, logisticians, tacticians, fires and airspace coordination cells during the planning process. Ultimately, these days of planning and rehearsing set conditions for paratroopers to rapidly assemble on the drop zone and accomplish their missions."
Originally, Panther Storm's execution was the night of Thursday, March 28th. Due to safety considerations on the drop zone, the operation was delayed a day, forcing commanders and staffs to again leverage their operational and planning knowledge to adjust their plan.
As the sun set on the 29th, the first wave of 3rd Brigade paratroopers conducted a much-anticipated combat equipment static-line airborne operation from multiple Air Force C-17 Globemaster and C-130 Hercules aircraft onto Fort Bragg's Holland Drop Zone.
Met by a determined near-peer opposing force role-played by paratroopers from 2nd Brigade Combat Team, 3rd Brigade paratroopers assembled amid the chaos characteristic of a mass airborne operation and began to gather their combat strength. The rest of the night was composed of attacks, counter-attacks, defenses and raids until daybreak Saturday, March 30.
"Tonight, young men and women demonstrated the tenacity and ferocity of the American paratrooper when unleashed upon the battlefield," said Col. Arthur Sellers, commander of the 3rd Brigade Combat Team, 82nd Airborne Division. "I am extremely proud and humble to lead them and look forward to meeting them on any drop zone in the future.