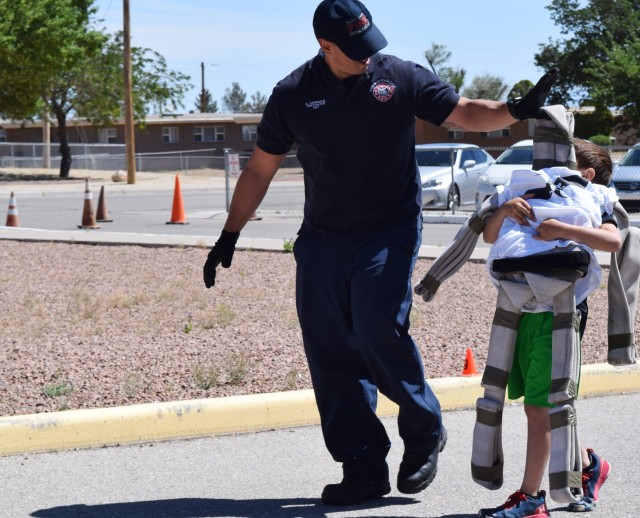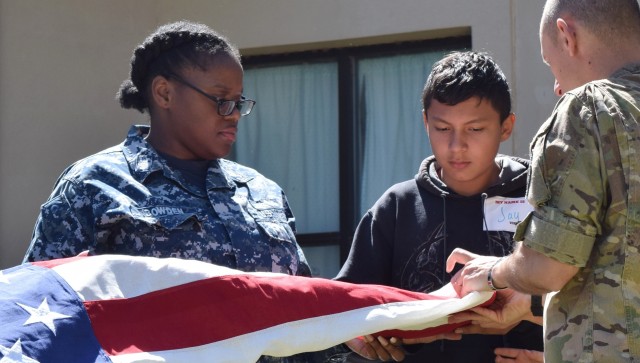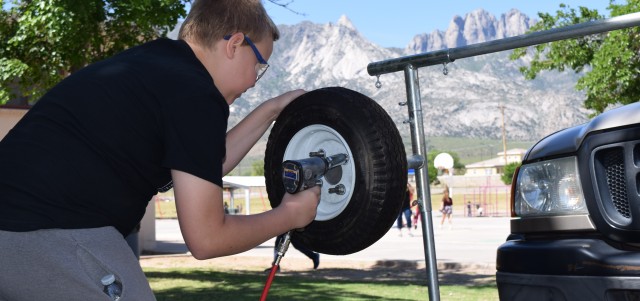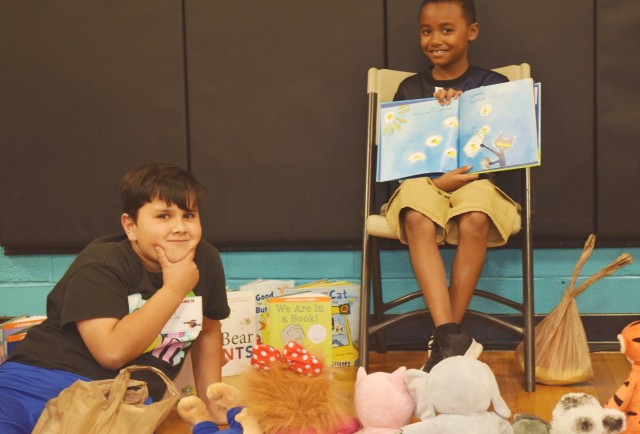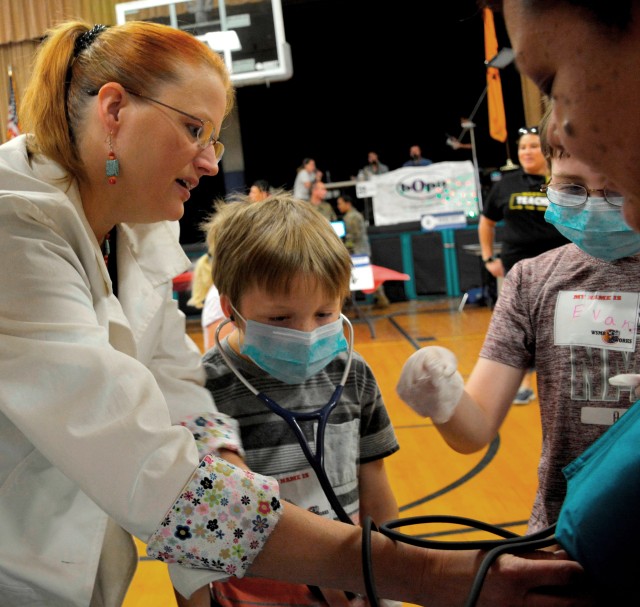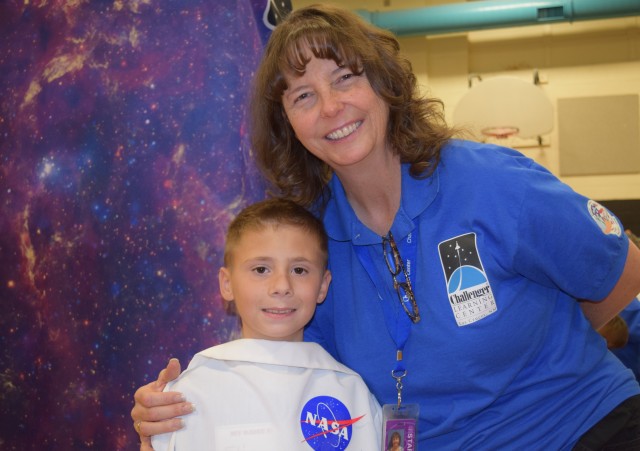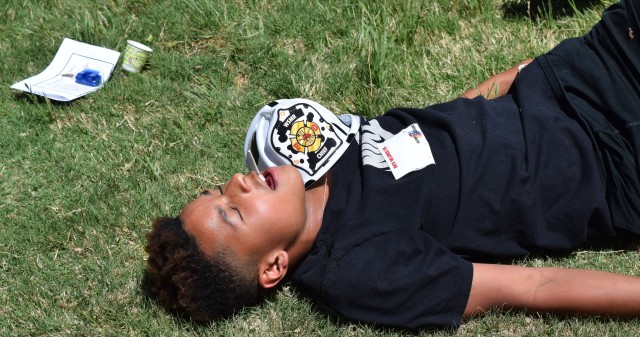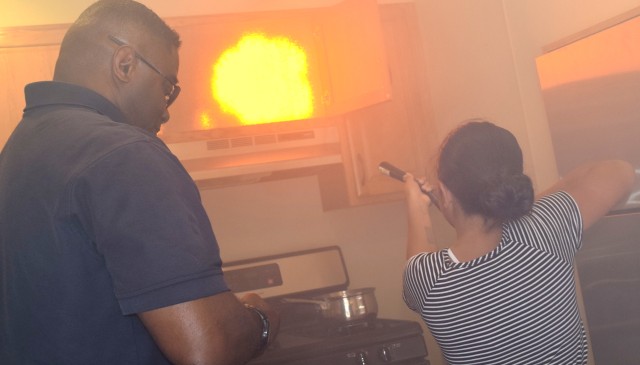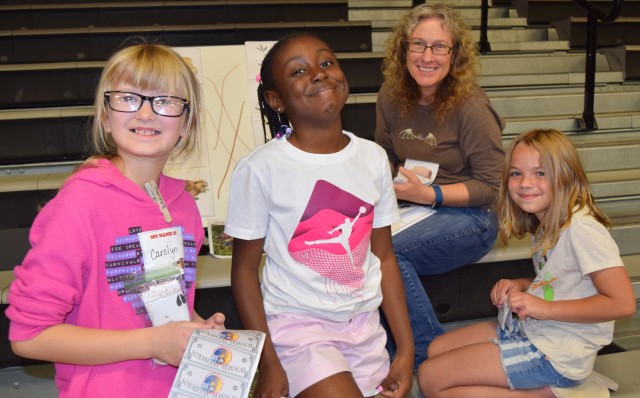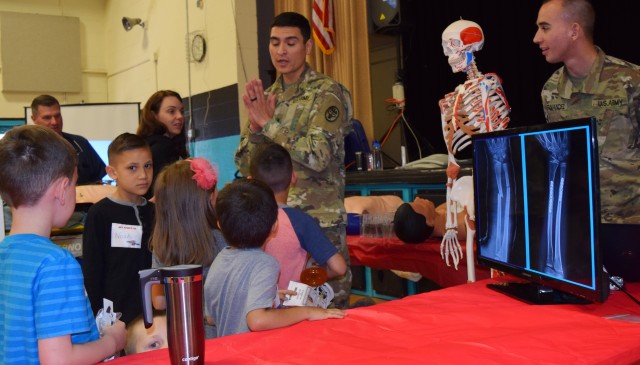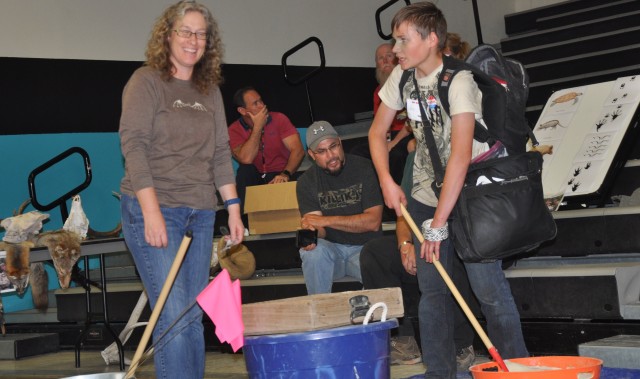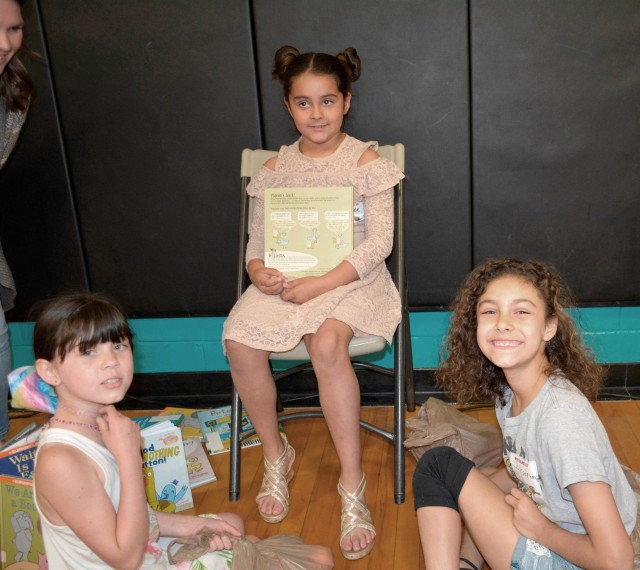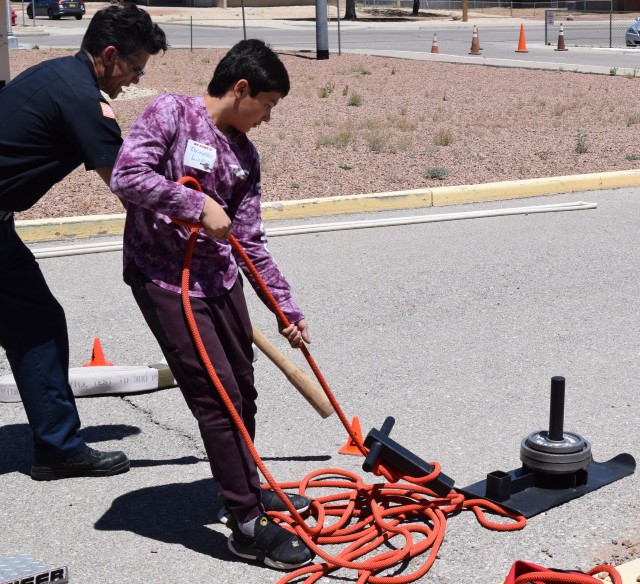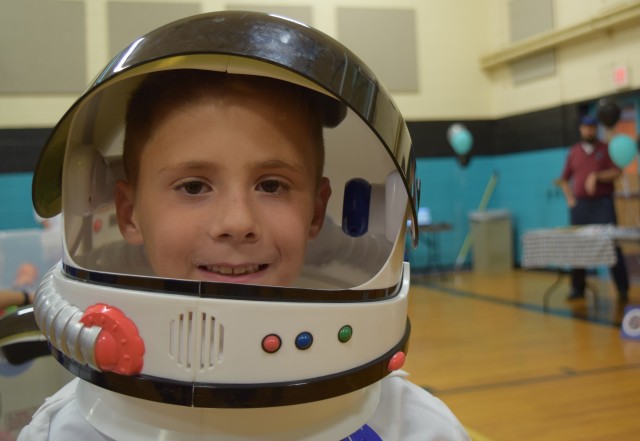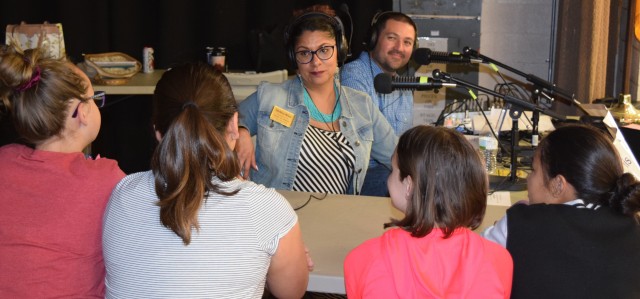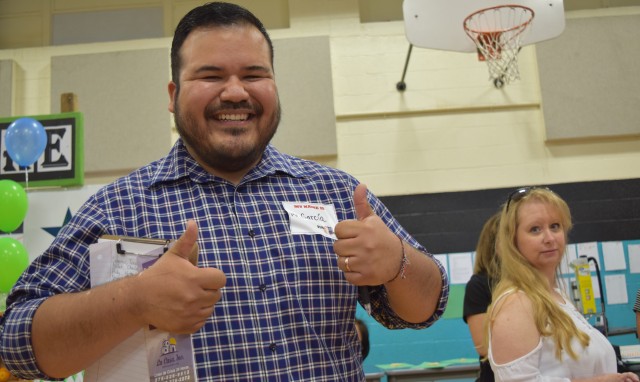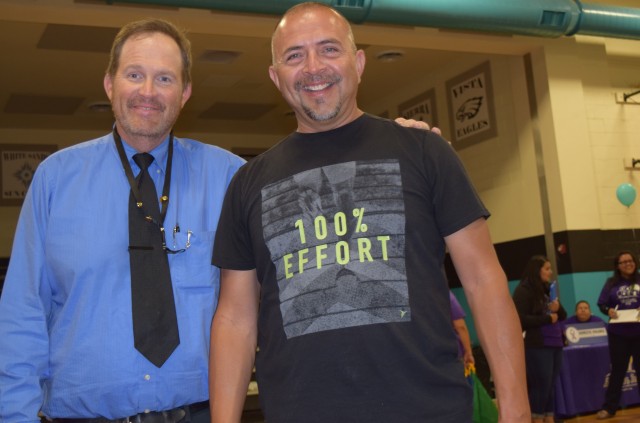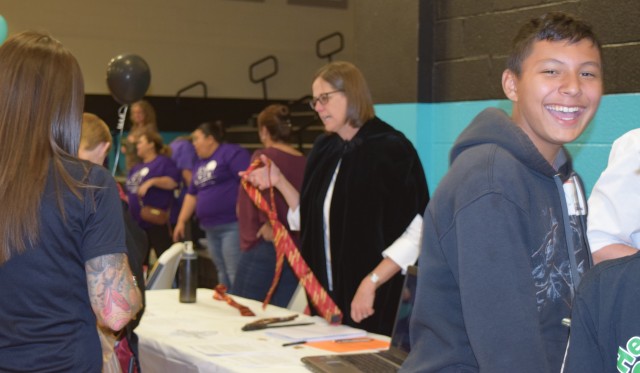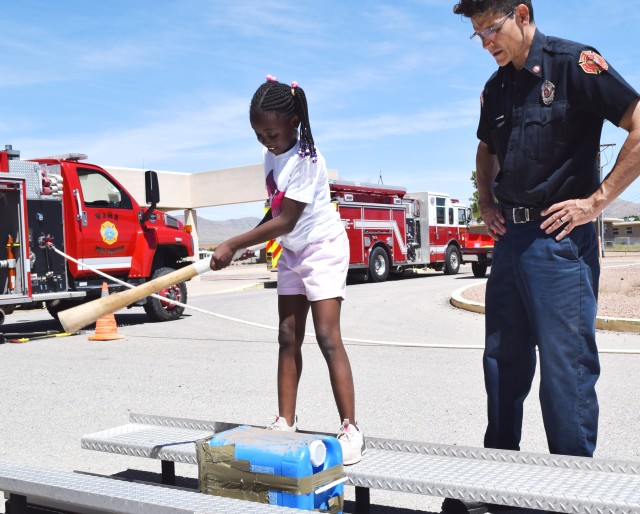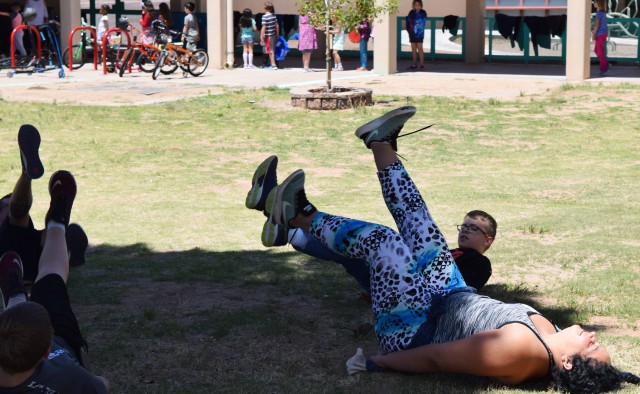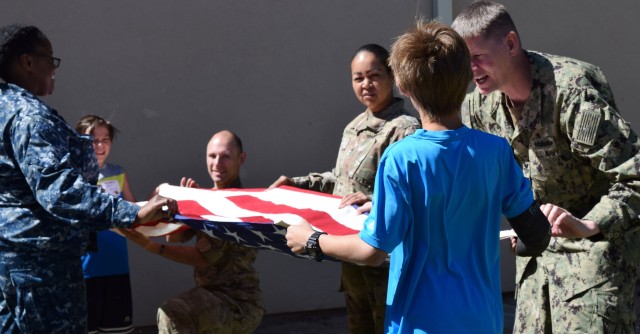 Students from White Sands School have been earning token money the past few weeks at various WSMR agencies such as the Army Community Service, Outdoor Recreation, and the White Sands Fire Department where they were put to work rolling up fire hoses and cleaning fire trucks.
On May 1, 2019, they were finally able to cash in their hard-earned tokens during in the school gym during WSMR Works. In exchange for a few tokens, students in grades kindergarten through 8th grade were able to explore career opportunities among 28 vendors that included Film Las Cruces, lawyers, auto mechanics, nutritionists, florists, graphic designers, librarians and lawyers. And if they had a few extra tokens jingling in their pockets at the end of the day, they could visit the company store for a special treat.
"Careers on steroids" is how the event was described by event coordinator Dawn Armstrong, a wellness coordinator for WSMR Wellness, one of sponsors for the event along with Las Cruces Public Schools. But the chaos was kept under control, Armstrong said, by having a great team behind her.
"Here at White Sands we work together and support each other. That is what WSMR Works was about. Learning new industries and helping each other with all of our strengths. When we do
that, we are successful. With the WSMR Works project, that is exactly what we did. We came together as a community to support our youth of tomorrow."
Armstrong said she based WSMR Works on KidZania, a privately held international chain of indoor family entertainment centers currently operating in 24 locations worldwide, allowing children to role play adult jobs and earn currency. KidZania has received more than 68 million visitors since its opening, making it one of the fastest growing global edutainment brands in the world.
One of the 28 vendors at the event was WSMR Public Affairs which offered a crash course on photojournalism. After only a brief 2-minute tutorial covering the theory and mechanics of photography, they boldly marched forth starting clicking away.
Most of them had never held a real camera in their hands before, and some struggled with their index fingers to reach the shutter release button. But when they did, the accompanying photos reveals the quality of their work