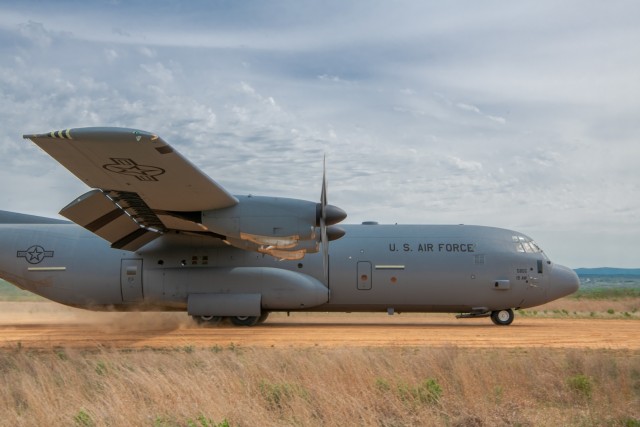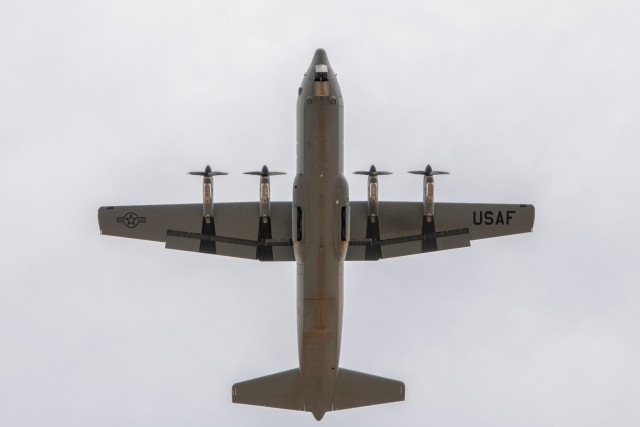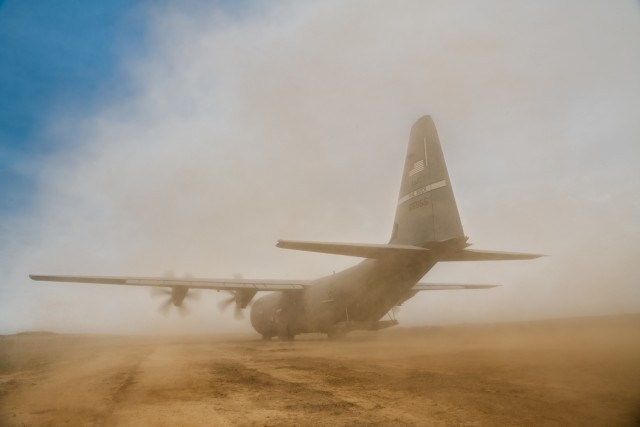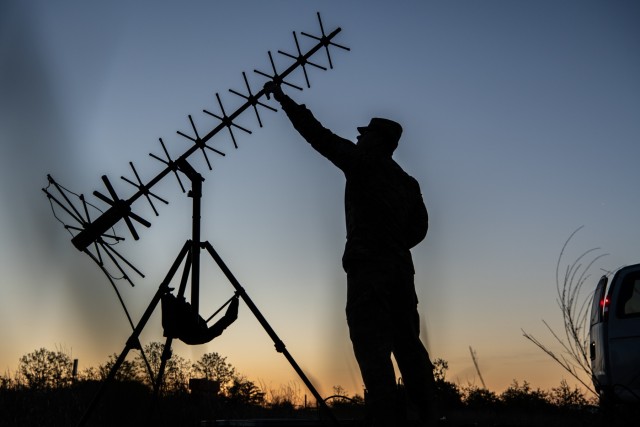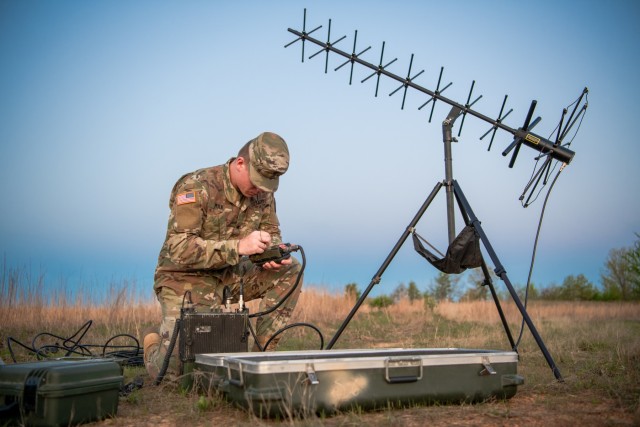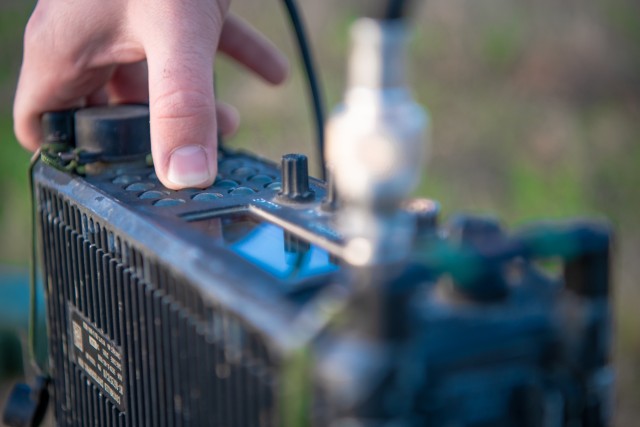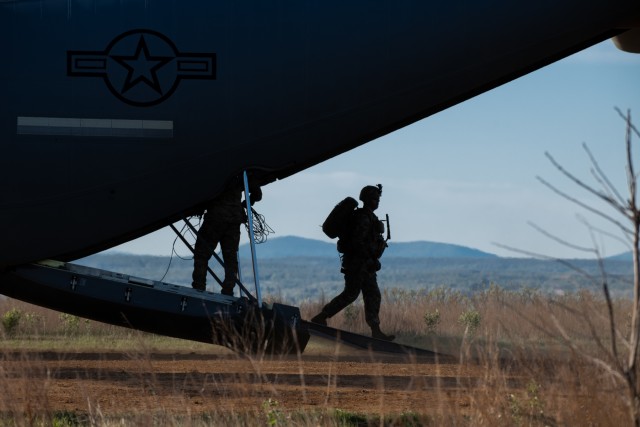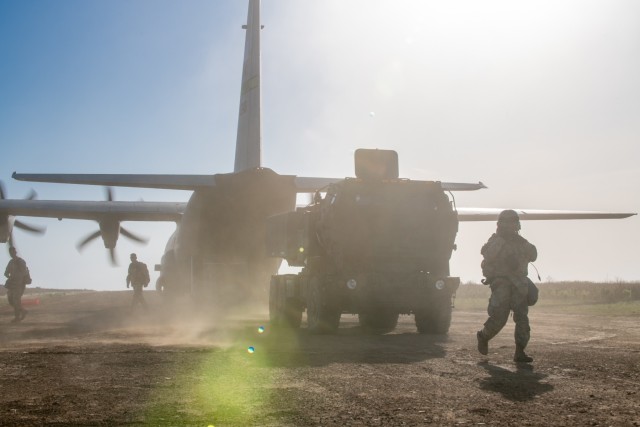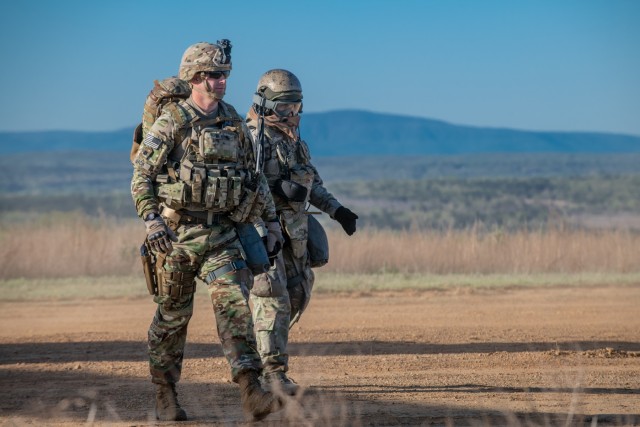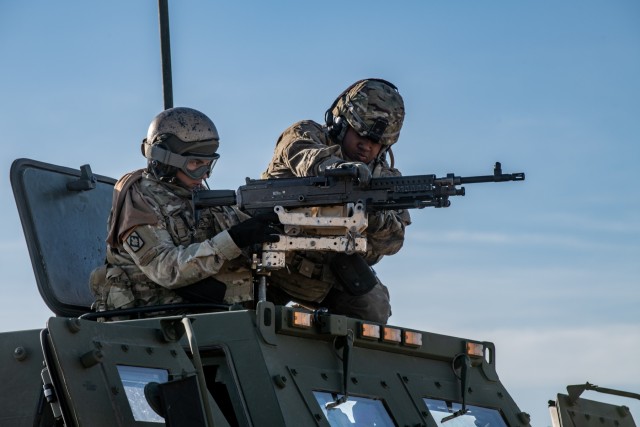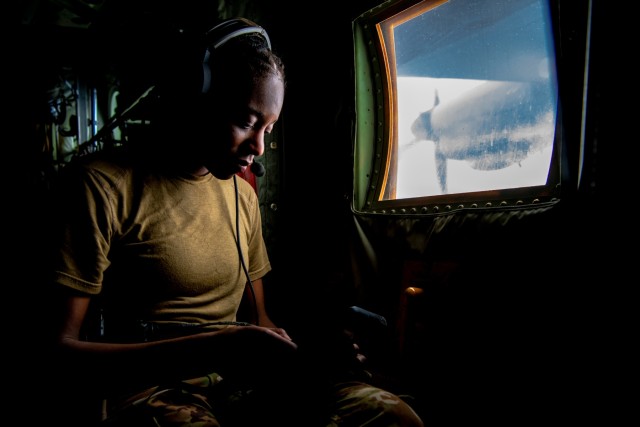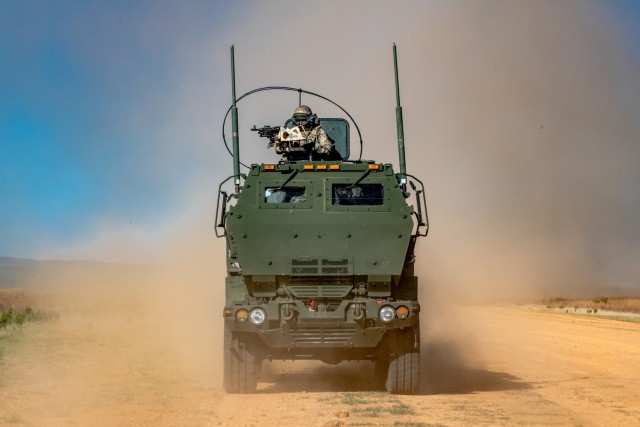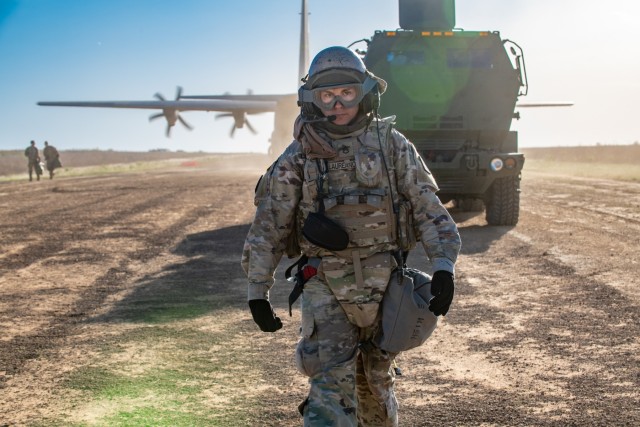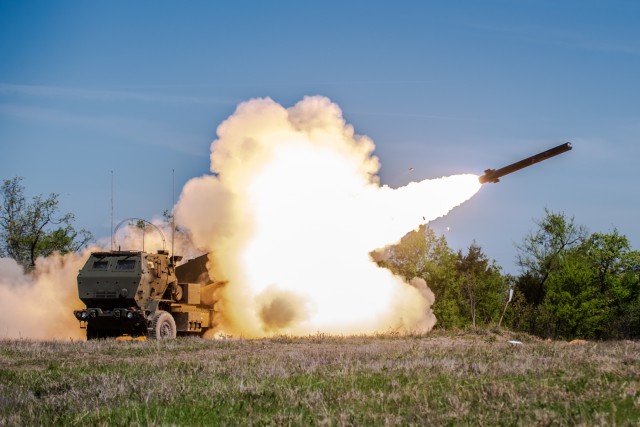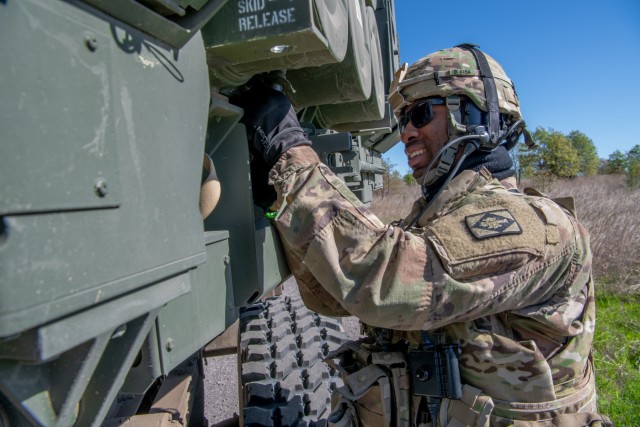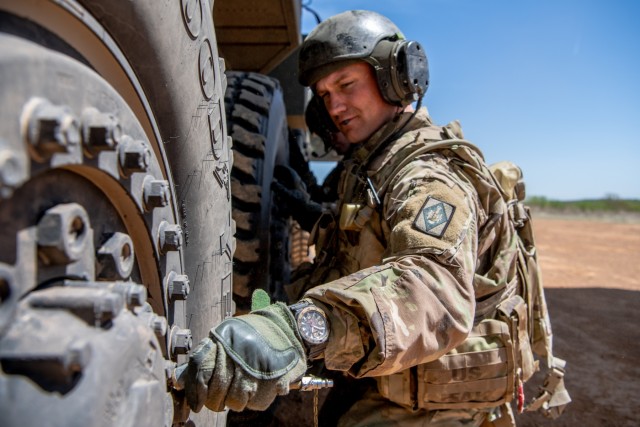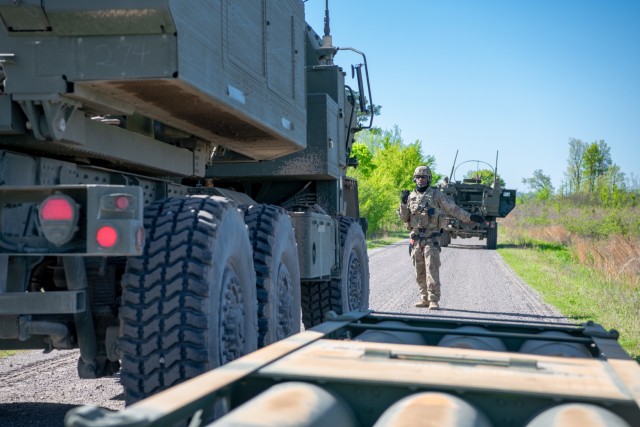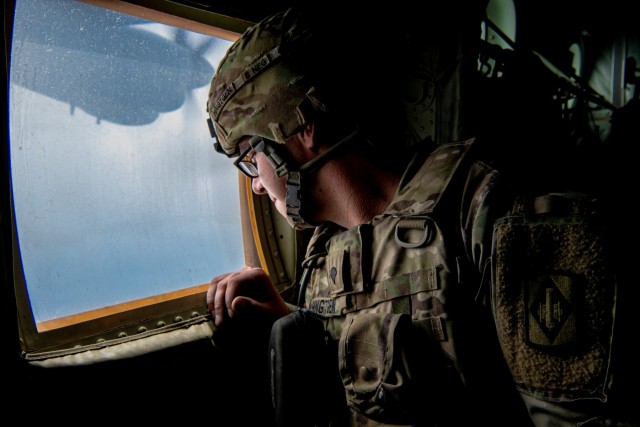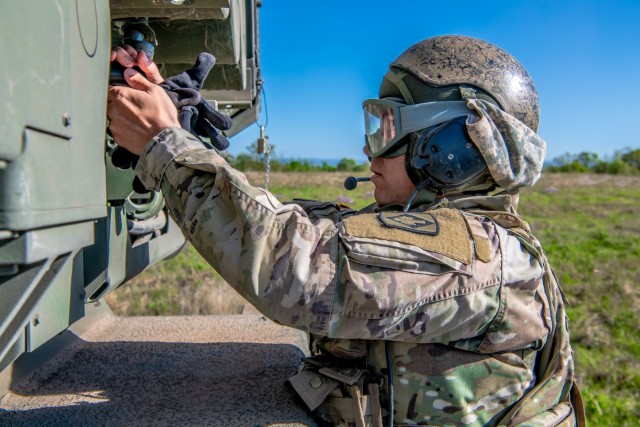 FORT SILL, Okla. -- Using four C-130J aircraft, Airmen from 19th Airlift Wing from Little Rock Air Force Base, Arkansas, and 317th Airlift Wing from Dyess Air Force Base, Texas, transported High Mobility Artillery Rocket Systems (HIMARS) nearly 250 miles in order to execute a series of strategic and precise fire missions.
As part of the joint exercise, the Soldiers of the Steel Warrior Battalion, 1st Battalion, 14th Field Artillery Regiment, 75th Field Artillery Brigade, Fort Sill, Oklahoma, loaded multiple M142 HIMARS onto these separate U.S. Air Force C-130J Super Hercules to conduct Operation Phantom Flight, an air/land raid, April 12, 2019.
Operation Phantom Flight is a joint service operation where both Soldier and Airmen worked alongside one another to successfully mobilize and transport Steel Warrior Battalions HIMARS from Henry Post Army Airfield, Oklahoma to Fort Chaffee, Arkansas.
"In the Army, we train as we fight and that's exactly what we did here," said Staff Sgt. Brandon Laureano, launcher chief assigned to 1-14th FAR. "Executing missions like Operation Phantom Flight helps us simulate as closely as we can what it will be like to perform an air/land raid in a deployed environment. Conducting operations like this, learning through repetition and perfecting our skills contributes greatly to the overall mission readiness here at 1-14 FAR. It provided Soldiers with a valuable experience they can use later on in their careers and hopefully they can spread that newly gained knowledge to their commands for future missions."
"The relationships developed between 1-14th FAR and the Airlift Wings will lead to further training opportunities to increase the effectiveness of all three organizations," said Steel Warrior Battalion Commander, Lt. Col. Andrew Hercik. "This exercise was a great opportunity to cross-train alongside the Air Force on the nuances of loading and flying an unfamiliar piece of equipment for not only that flight crew but give them the ability to assist future crews."
Once the HIMARS made it to Fort Chaffee, Soldiers and crew members quickly unchained the launchers from the aircraft in preparation for a quick offloading and execution of fire mission.
"The HIMARS air/land raid provides our supported commander with the ability to strike critical enemy capabilities at decisive times and locations," said Lt. Col. Hercik. "The ability for the C-130J to deliver HIMARS launchers to unimproved landing zones significantly increases the overall range of the weapon system while reducing the risk of interdiction by attack aviation, direct or indirect fires."
The Steel Warrior battalion continues to train in supporting worldwide contingency as III Corps and Fort Hood only airmobile long-range precision fires capabilities.
Related Links: