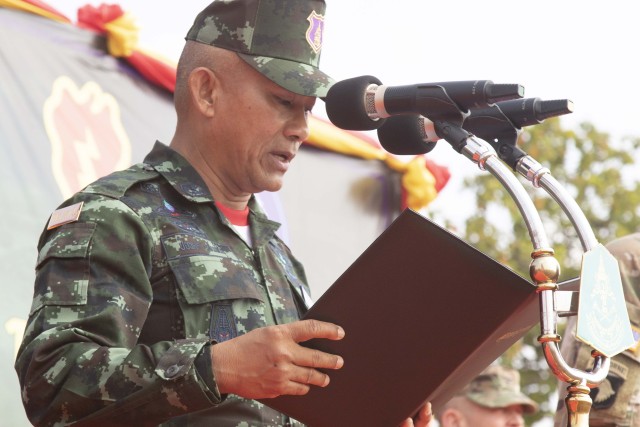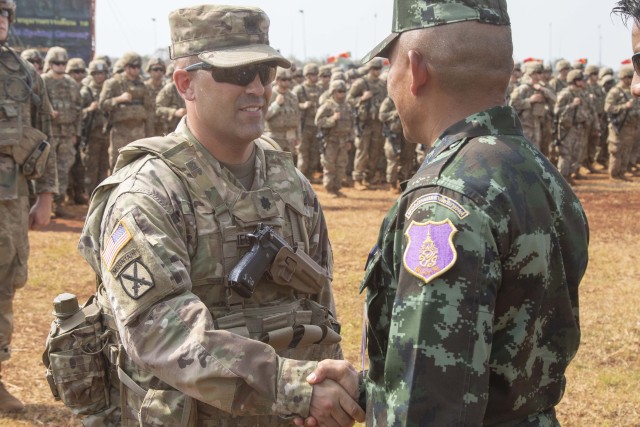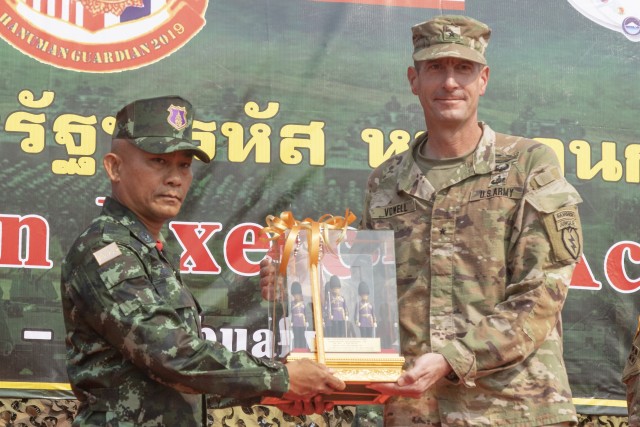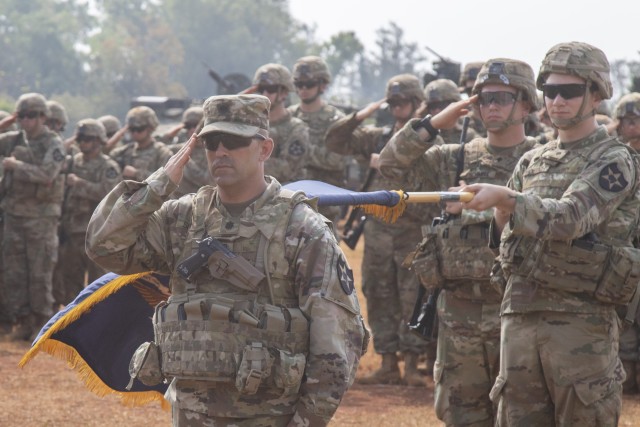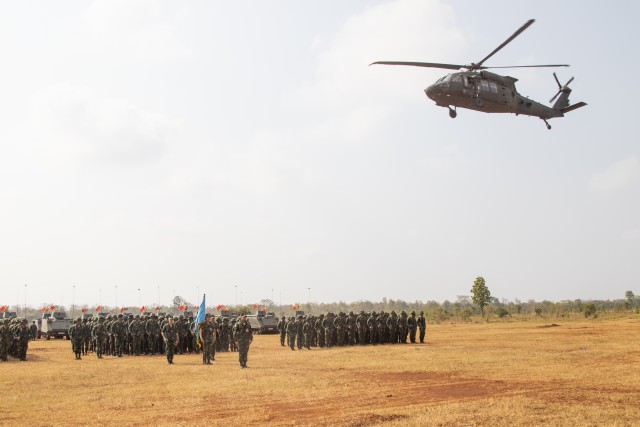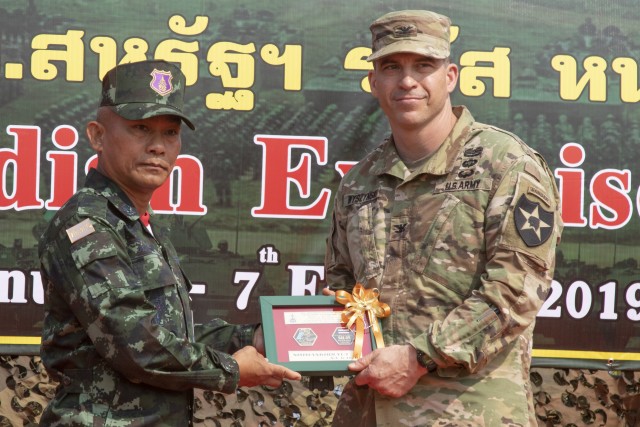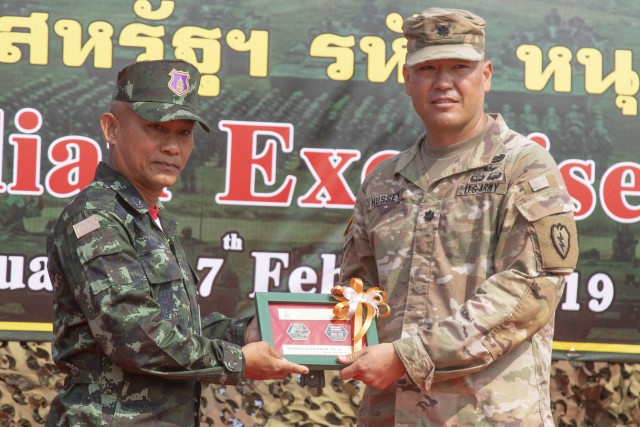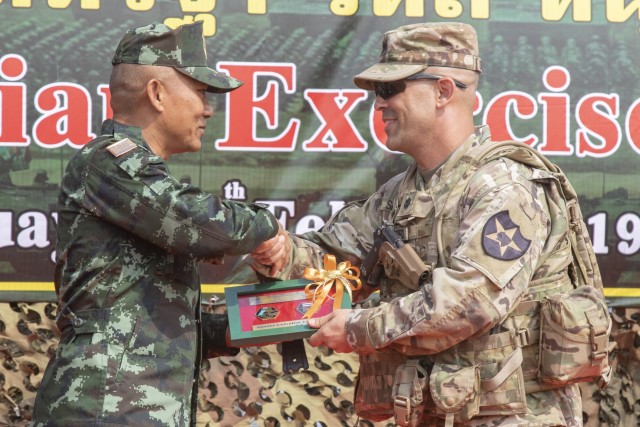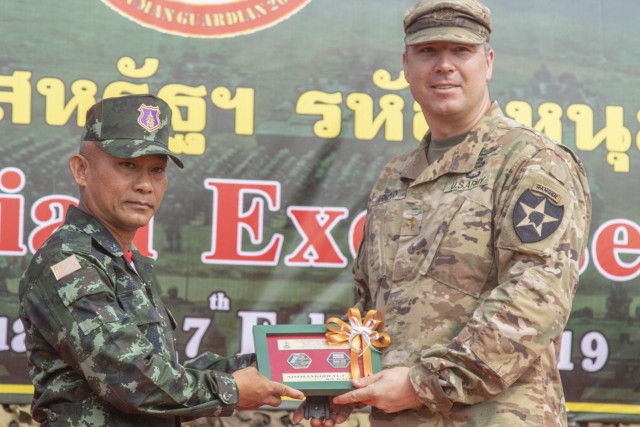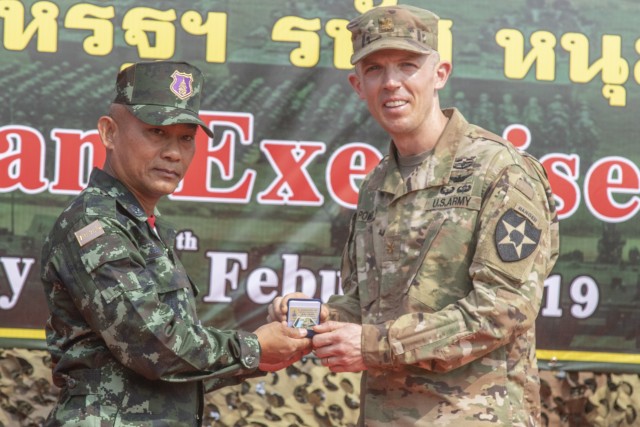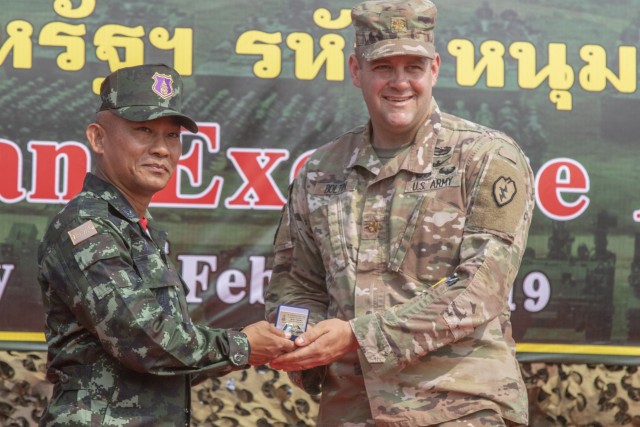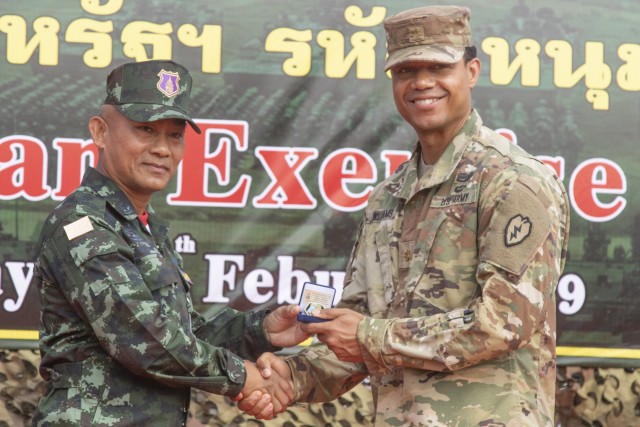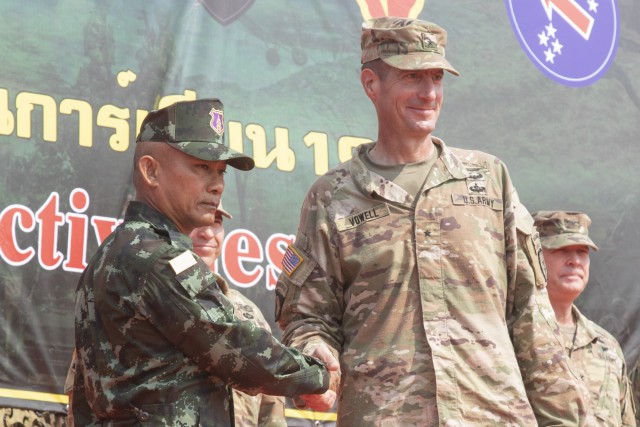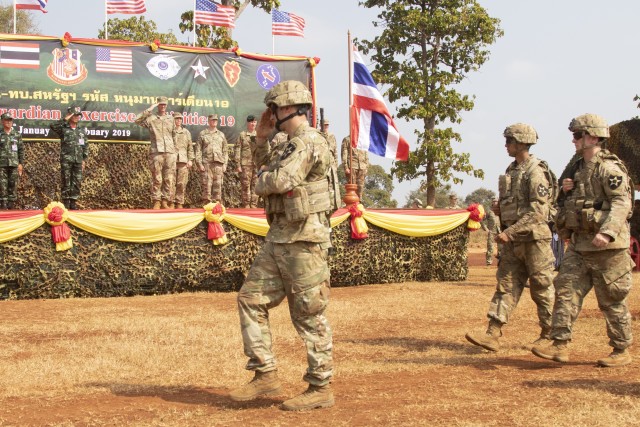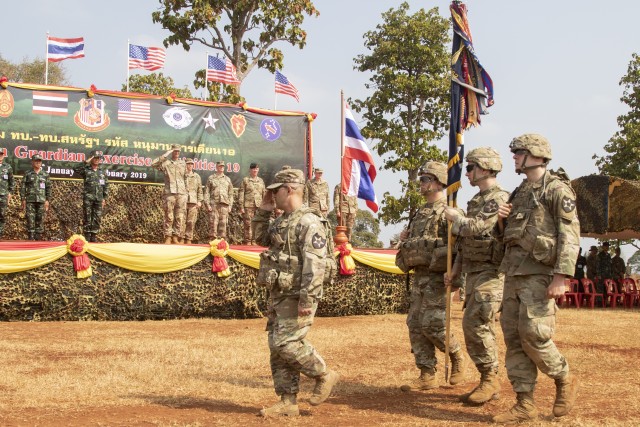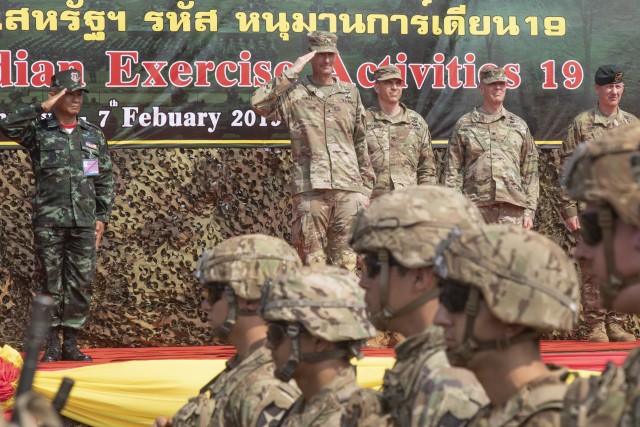 CAMP NIMMAN KOLAYUT -- Soldiers from the U.S. and Royal Thai Army completed an 11-day training exercise Feb. 7, 2019, at Camp Nimman Kolayut, Thailand. The closing ceremonies marked the 9th year of the bilateral training exercise known as Hanuman Guardian.
Hanuman Guardian is designed to foster a shared tactical and technical understanding between the partnered military organizations. The training involved approximately 800 U.S. Army Soldiers operating under U.S. Army Pacific Command and approximately 900 Royal Thai Army soldiers with the Headquarters of 2nd Infantry Division and the 12 Infantry Regiment.
"The training was focused on our mission essential tasks, which are very similar to the mission profiles the Royal Thai Army conducts," said Col. Leo Wyszynski, the commander of 1-2 Stryker Brigade Combat Team. "We have done squad live-fire exercises, platoon-level offensive training, field artillery training and our staffs worked together in order to learn how each nation's army plans and conducts operations.
The exercise also improved readiness by exercising their ability to deploy in an expeditionary manner, said Maj. Craig Arnold, the executive officer of 5th Battalion, 20th Infantry Regiment. There are a number of things that take part in the deployment piece such as making sure the unit is medically and administratively ready. It also tests their ability to conduct and sustain themselves while in a foreign country thousands of miles away from home.
"This was an incredible opportunity for us in terms of sustainment," Wyszynski said. "We have brought our cooks, field feeding equipment, fuel equipment and maintenance equipment. We are learning how to sustain ourselves outside of our normal footprint in this exercise."
The newer Soldiers are also learning to work with soldiers from another country as they train together, said Wyszynski. They are building those skills to be able to work with other nations in the future if they had to do that.
"We are working together day-to-day," Wyszynski added. "We understand how they communicate, operate and conduct different missions and the Thais are gaining the same thing. If we had to work together in a combined fashion, we would know how each army works and that would save time as we communicate effectively to achieve the mission results that we want."
A Thai squad and an American squad would go through the training lanes back-to-back during the squad live fire exercise, said 1st Lt. Thomas Penland, the executive officer for A Company, 5-20th Inf. This allowed the soldiers to show the different tactics, techniques and procedures of each nation for a squad attack. It is all about interoperability and understanding how each army works in the field in tactical scenarios.
It is important to understand how the Thais work as an army, Penland said. There are techniques and there are nuances a person gets by operating in a new environment. They were able to see how soldiers of the Royal Thai Army apply their techniques in their environment. They have a lot more experience in this area and it was a chance to step back, learn and analyze how a U.S. unit could do things in the future.
"This allowed us to learn how to operate in a new environment," Penland said. "We try to train in many environments as possible, whether it be the deserts of southern California or eastern Washington. It was a new experience for many Soldiers to operate in a tropical environment."
"Learning the tactics, techniques and procedures of our Royal Thai Army peers also helps our Soldiers learn how to interact with a foreign Army," Arnold said. "Many of these Soldiers are new and have not deployed so this is their first interaction with foreign soldiers. By working with the Thais, they learned how to interact and conduct field craft in ways we don't at Joint Base Lewis-McChord."
"One of the things our Soldiers should take away from this training is if we are going to conduct a future mission somewhere, we are probably not going to operate alone," Wyszynski said. "We have to understand how to interact in a positive way with different nations and cultures.
"We had the great opportunity to work with the Royal Thai Army, which is a professional and disciplined force," he added. "I think we would all be honored to work with them again in the future."