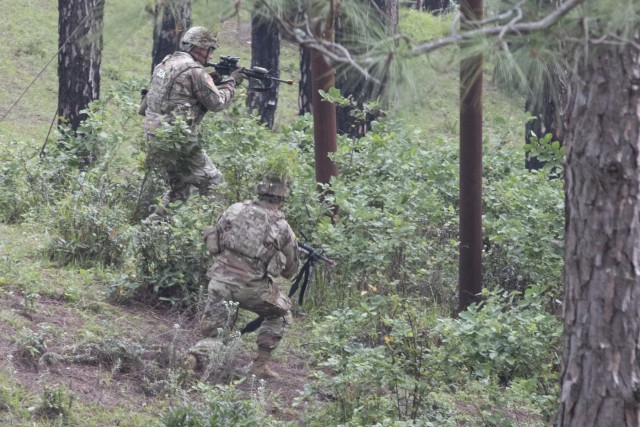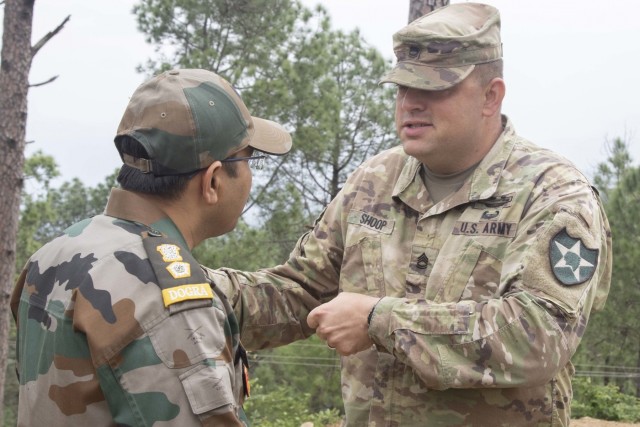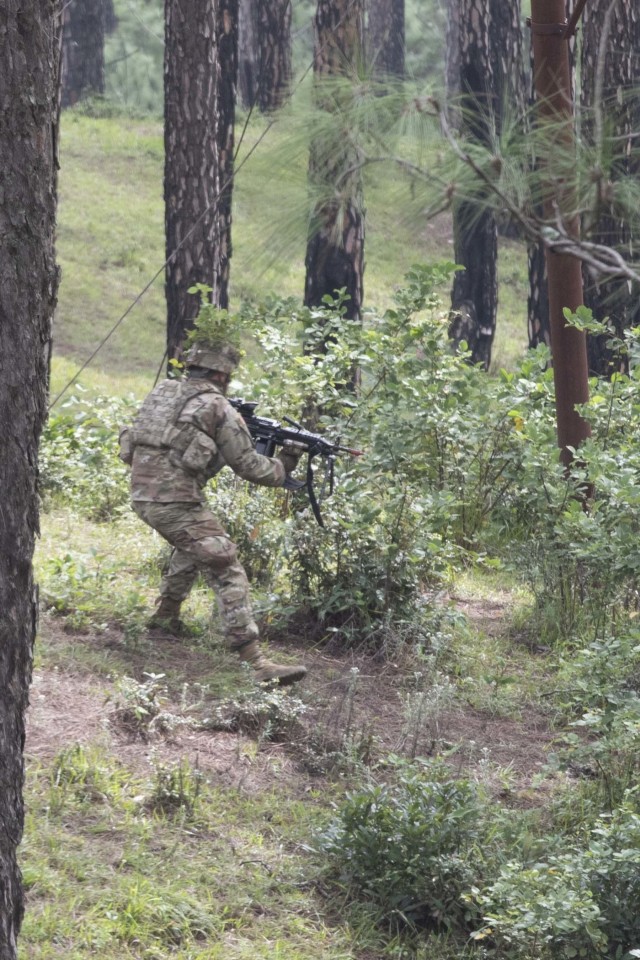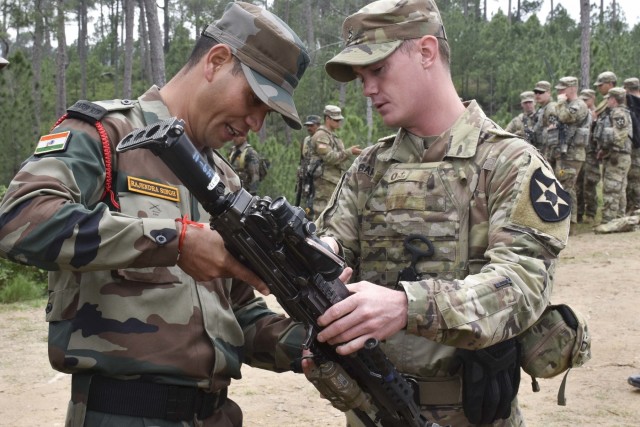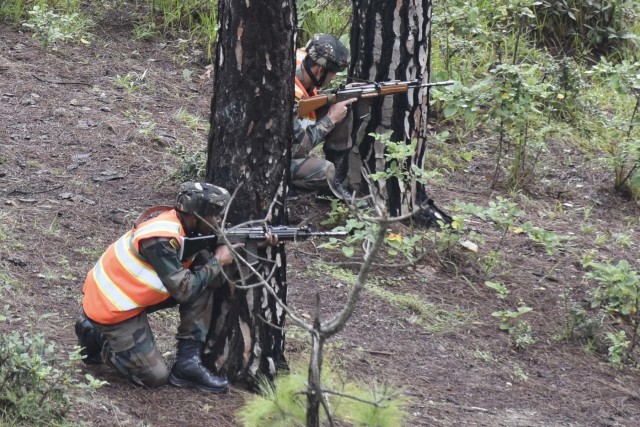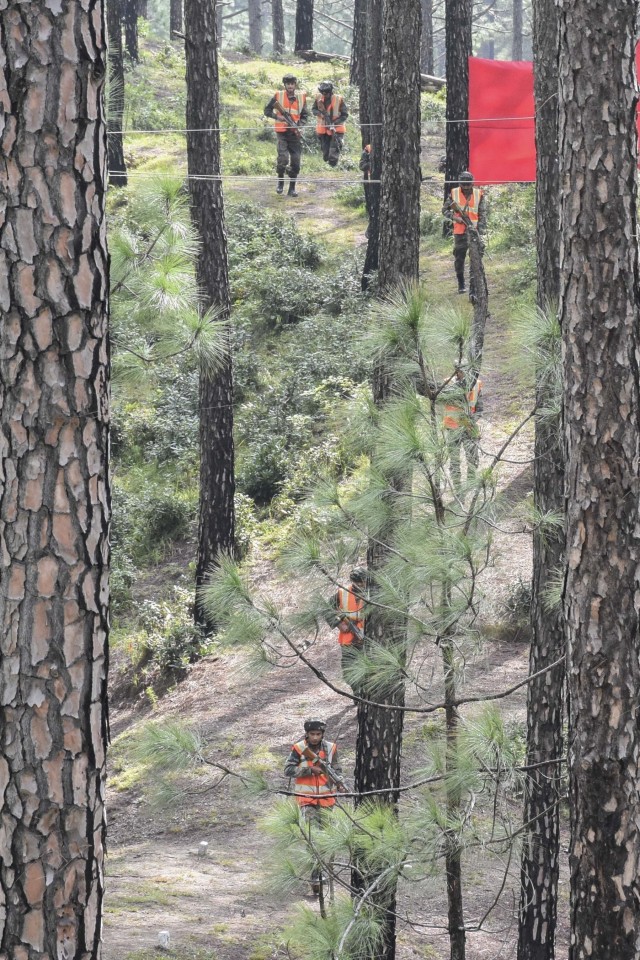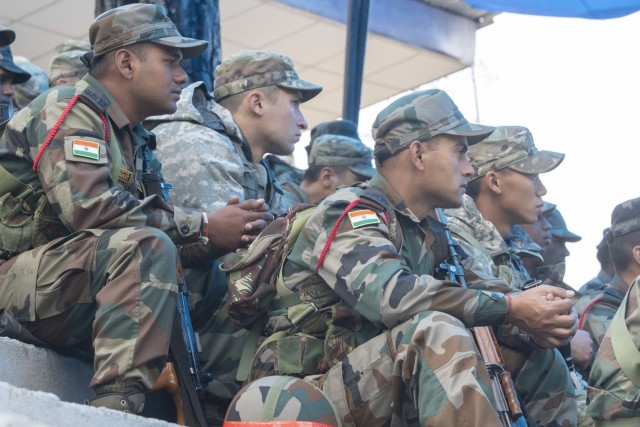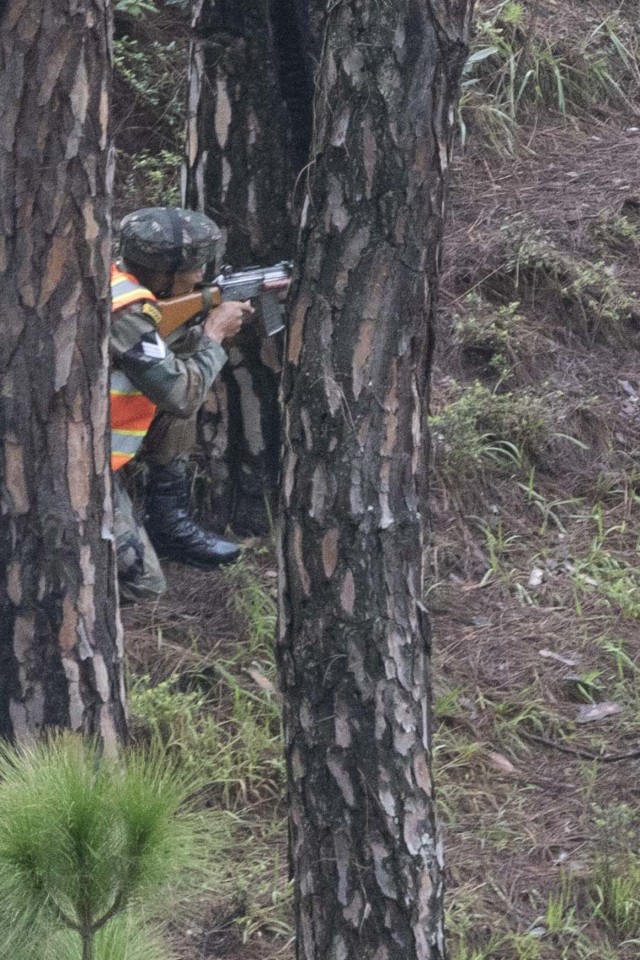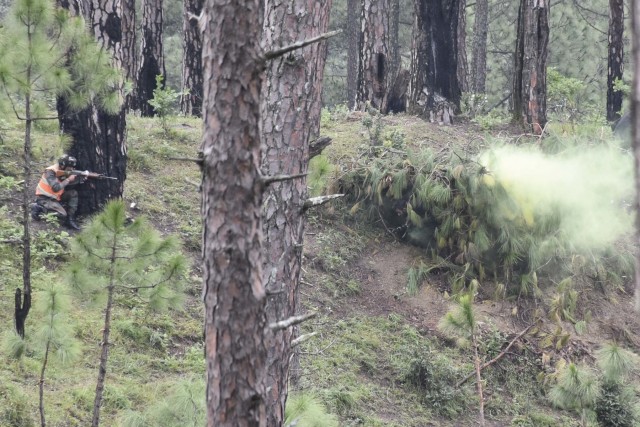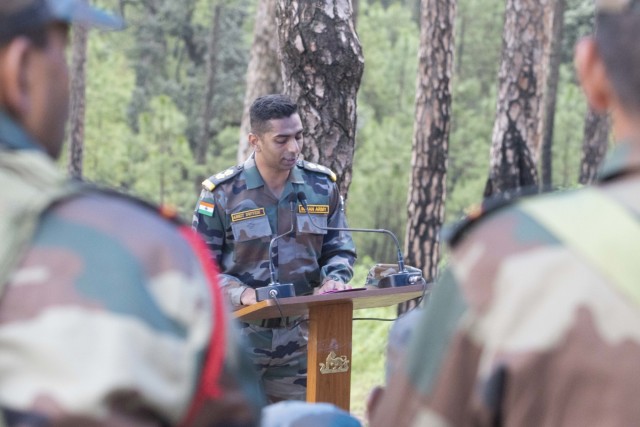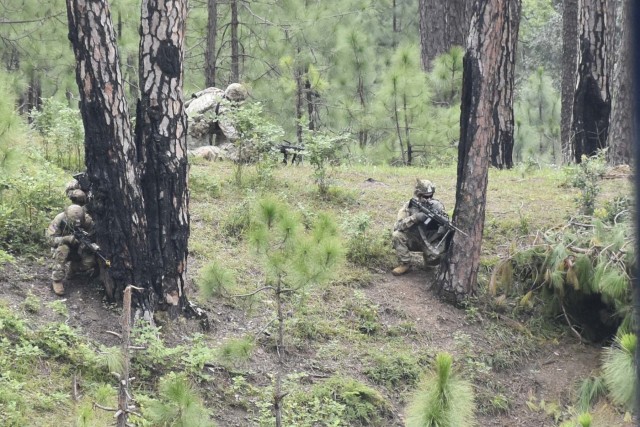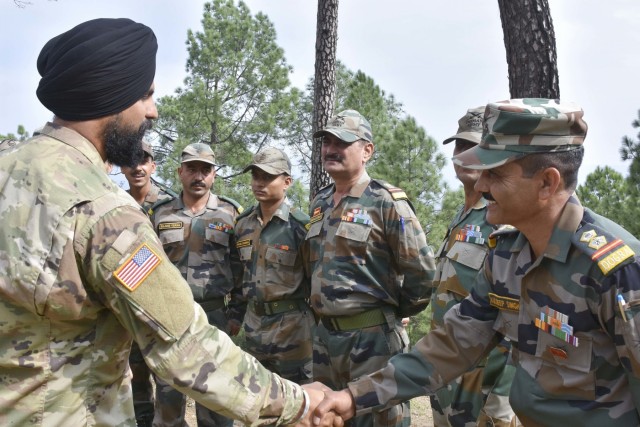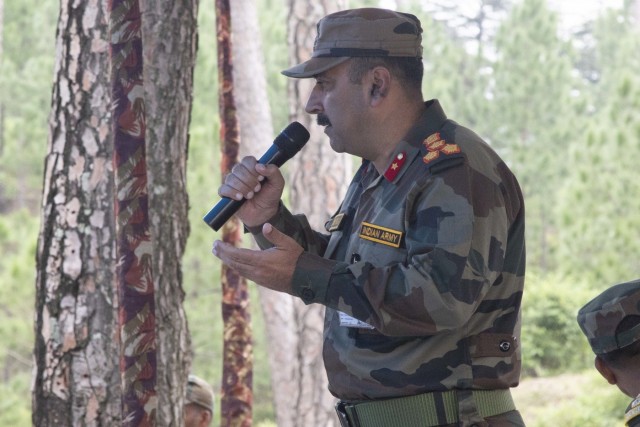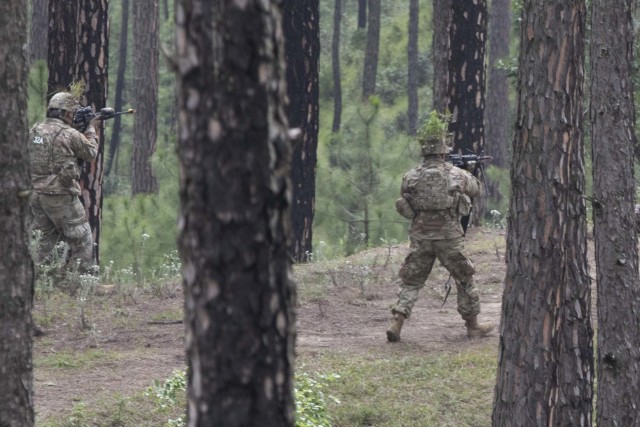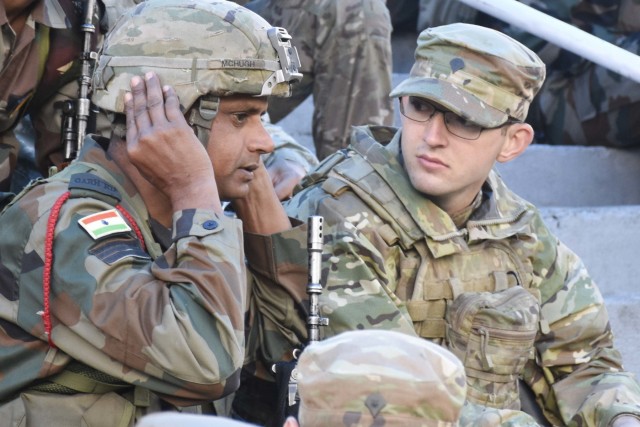 Soldiers of the U.S. Army's 1st Battalion, 23rd Infantry Regiment, and the Indian army's 99th Mountain Brigade, demonstrated battle drills of each nation at Chaubattia Military Station, India, Sept. 24, 2018.
The demonstration included movement to contact, and search and destroy operations. This was part of Exercise Yudh Abhyas 18, a bilateral training scenario designed to foster a shared tactical and technical understanding between the partnered military organizations.
"It is important for us to understand how they do their movement to contact or cordon and search because at some point in the future we may be called upon to work together," said Capt. Ryan Wallis, commander of B Company, 1-23 Infantry. "It is also important for us to learn new techniques. We can learn their procedures and incorporate it into our battle drills."
Wallis said his Soldiers need to understand why it is important to work with another country. To see the similarities the Indian soldiers have with the U.S. Soldiers, as well as the different training techniques, is extremely important.
"What I want my Soldiers to take away from the training is there are more practices and techniques to accomplish the mission," he added. "They need to approach this with an open mind and spirit of curiosity to understand that we in the future may be working with these soldiers."
Related Links: