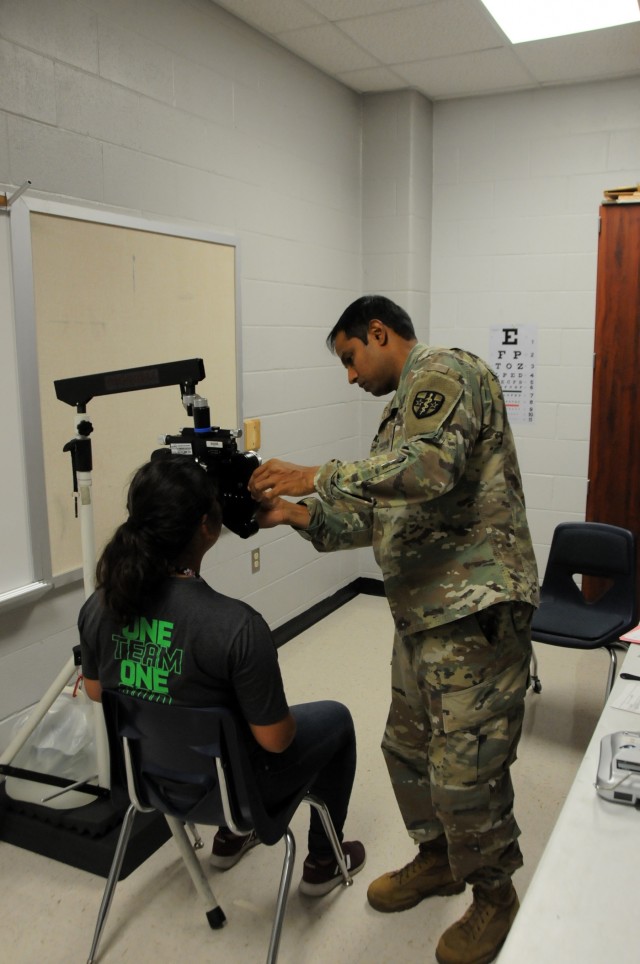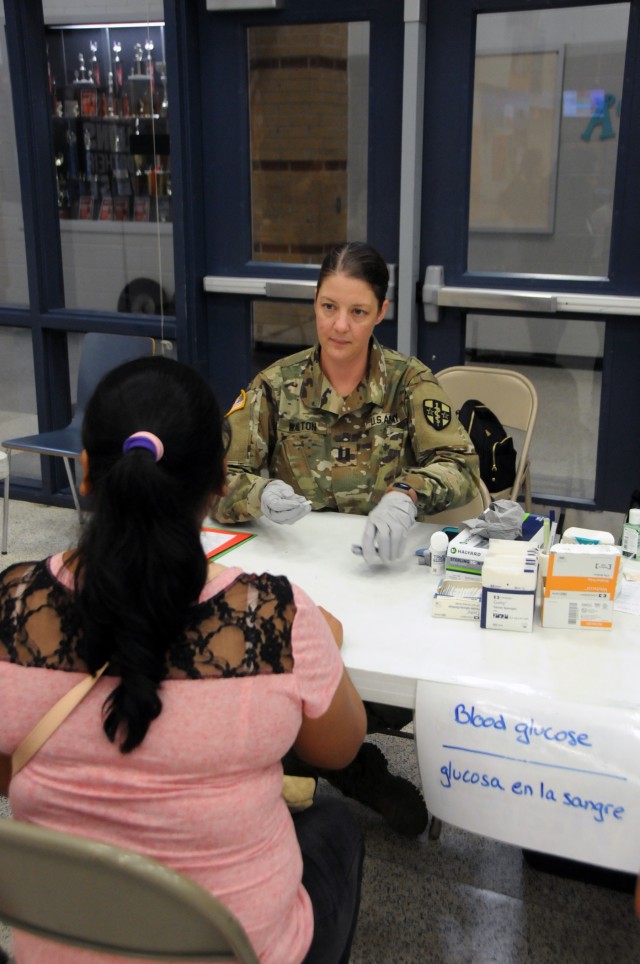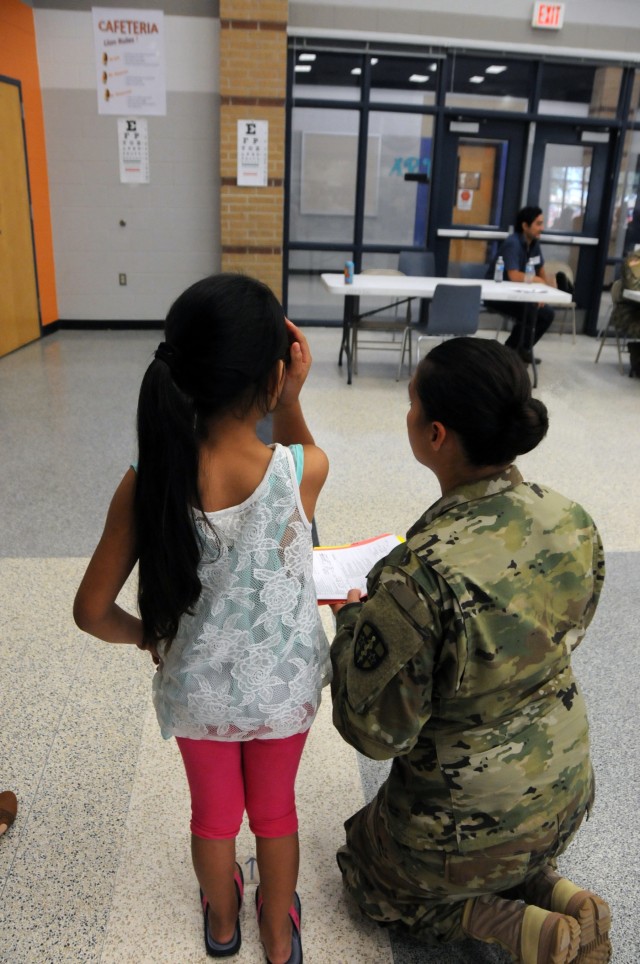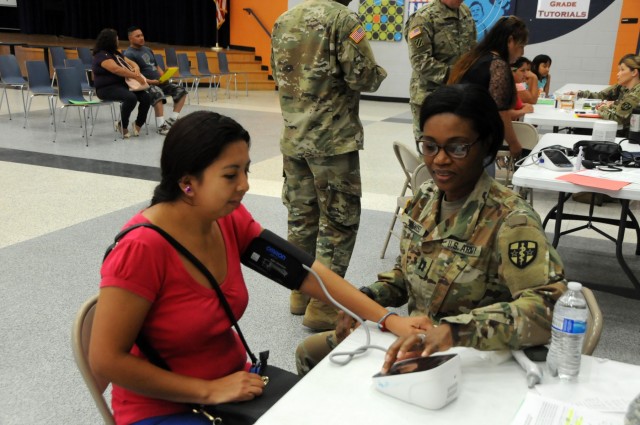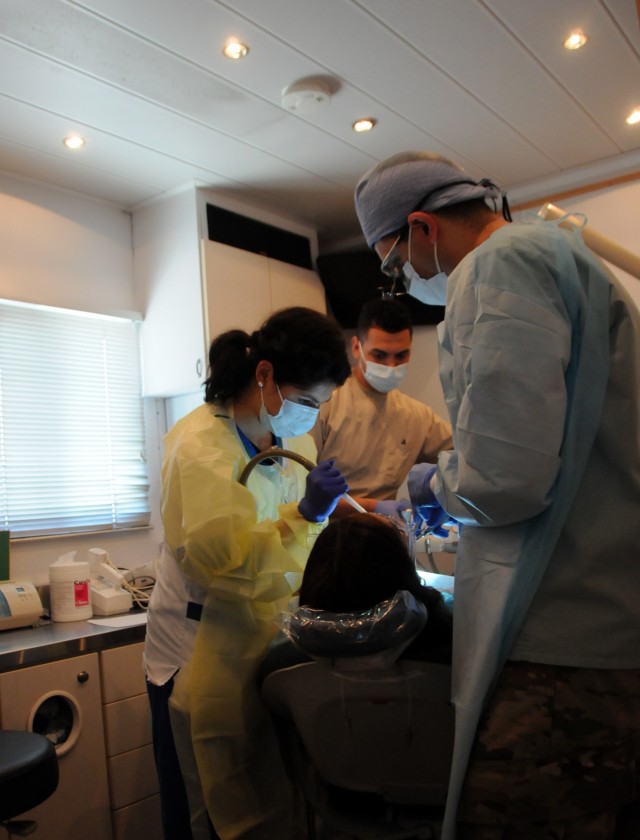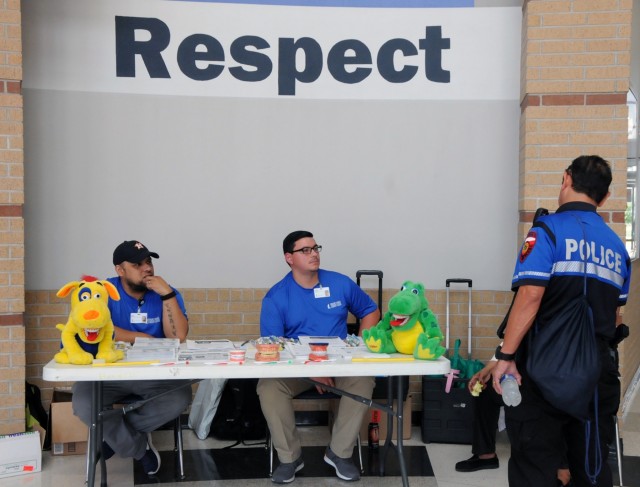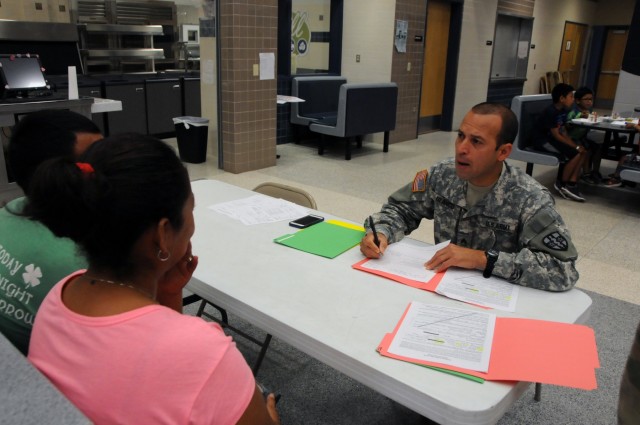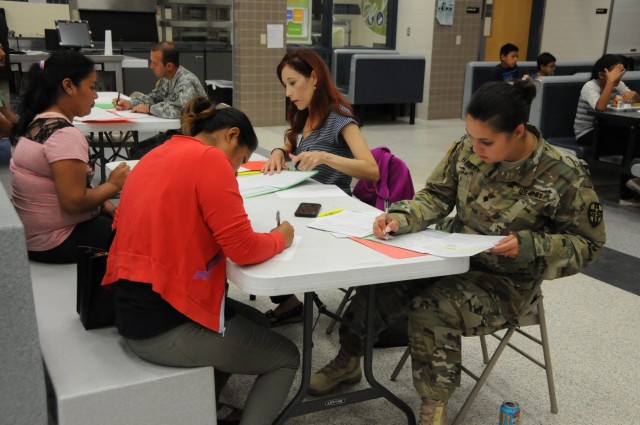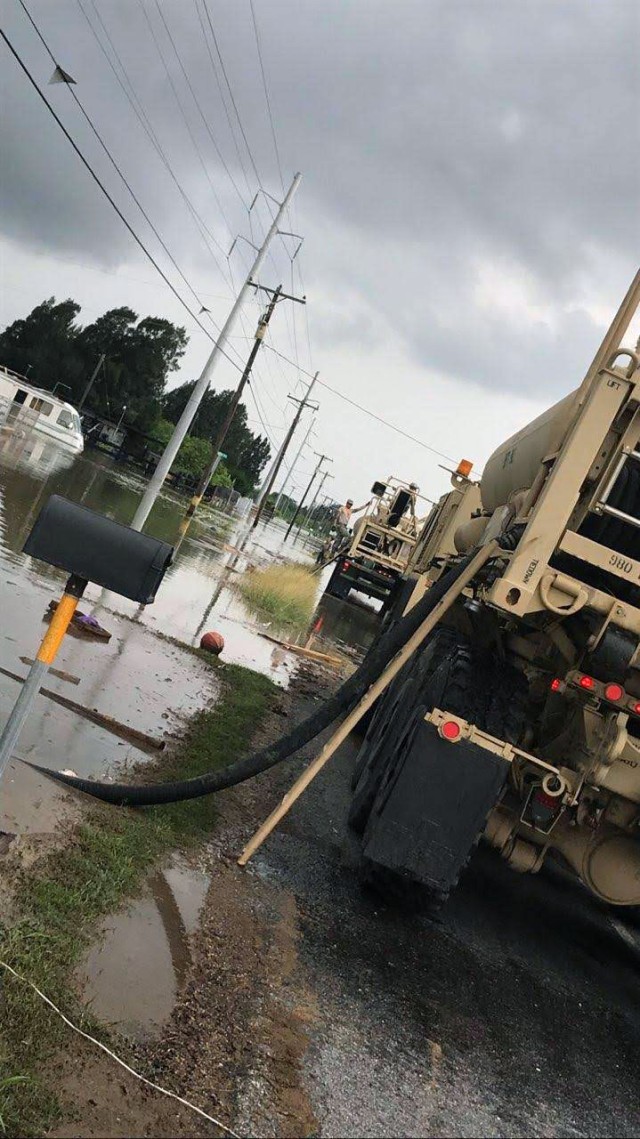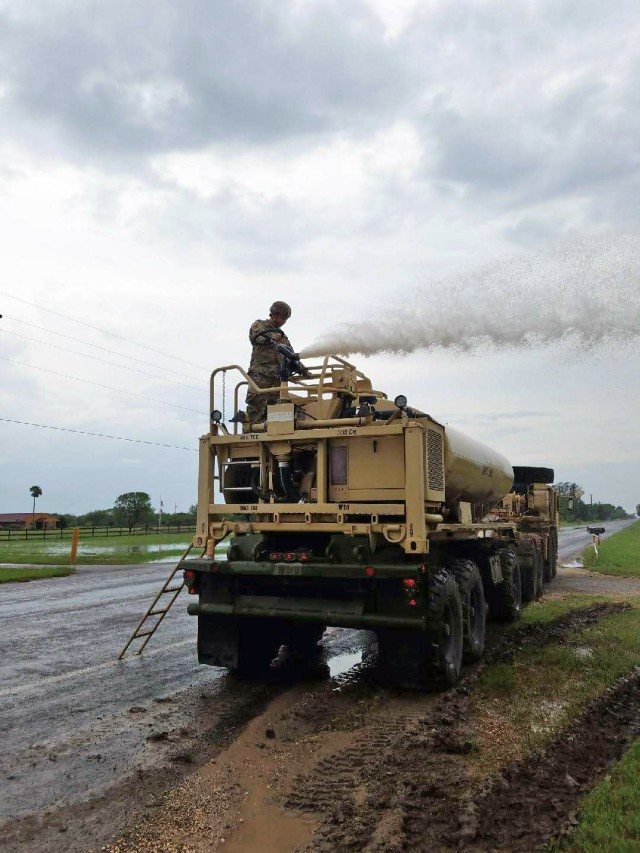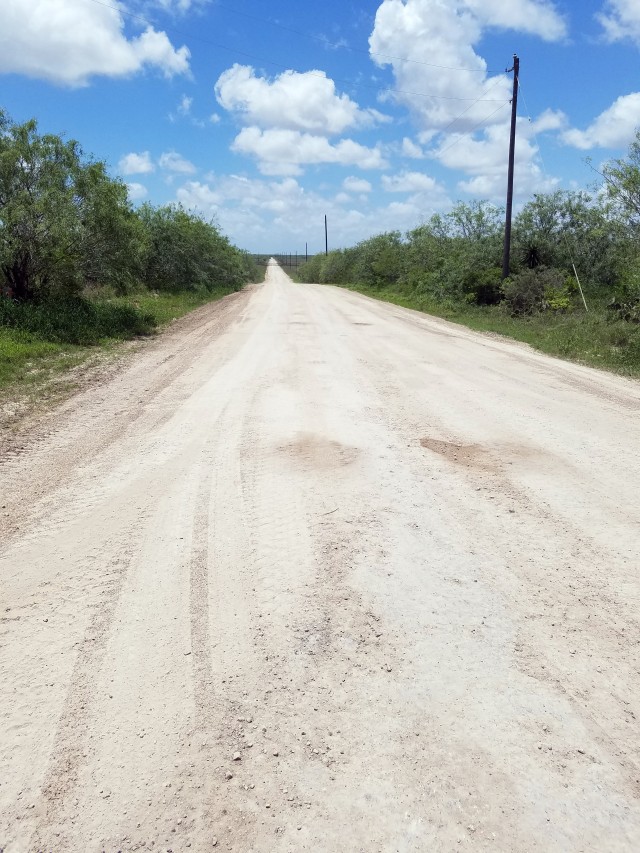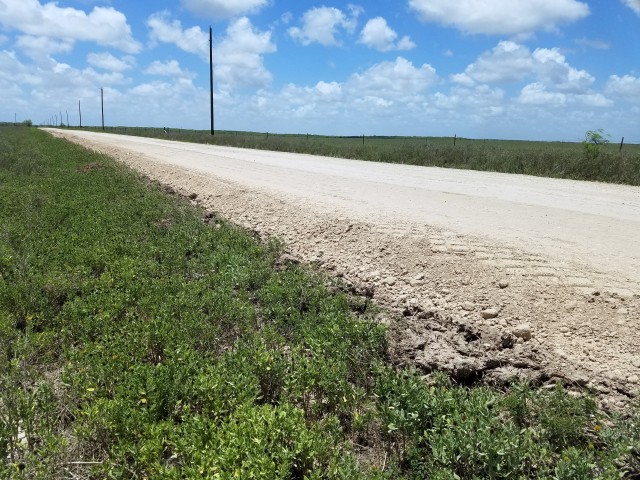 EDINBURG, Texas -- They were ready. U.S. Army Reserve Soldiers from the 277th Engineer Company based out of San Antonio, Texas, and the 7235th Medical Support Unit based out of Orlando, Florida, had planned alongside partners with U.S. Army North, the Texas A&M Colonias program and Hidalgo county for nearly a year in preparation for their upcoming missions in the lower Texas region. The first of their teams arrived on the ground on June 14th, received their equipment and began setting up for their missions, determined to make a difference while honing their individual and collective skills.
And then, it rained and poured.
Only a few days in to both the medical and engineer missions, Mother Nature had intervened, delivering waist-deep flood waters to Hidalgo County and surrounding areas, bringing the road reconstruction projects to a grinding halt, and keeping residents off the roads instead of visiting the established medical clinic at Clinton elementary school in Penitas, Texas.
But weather happens when units deploy, and this is where innovation took lead, providing new opportunities to train while assisting local residents.
2nd Lt. Cornelio Castanon, the officer-in-charge of the engineer mission said it was a learning process for him. "We've been planning for this mission since last October. We planned for a lot of things, but weather isn't something we can control even if we plan for it."
The engineer company brought over 35 personnel to help improve an estimated three-mile stretch of roadway on Loma Alta Road and a little over two and a half miles of roadway on Palmetto Hill Road. The project would allow emergency vehicles easier access to residents along those roads where currently it can be more difficult to reach them. The heavy equipment wouldn't create the desired results on the flooded dirt roads.
But with challenges, came opportunities.
A local public works representative reached out to the engineer company to see if they could help with growing flood issues. "We got approval from our leadership..., and we were able to address the needs of this community in a different aspect by pumping out about 66,000 gallons of water at one of their local pump stations which helped reduce issues at that site, and they were able to get their pumps going," said Castanon.
At the elementary school, medical personnel and volunteers faced a similar challenge.
Close to 50 medical professionals including doctors, dentists, nurses, optometrists, nurse practitioners, and combat medics stood ready to provide much-needed medical services including general exams, school exams, eye exams, dental exams, x-rays, general cleaning and extractions. But three days into the medical mission, local residents were seeking safety to ride out the torrential downpour flooding neighborhoods.
"Our precinct 1 offices are flooded inside and out. Please avoid the office and surrounding areas in Weslaco as roads are not safe to travel on. #turnarounddontdrown," read a local announcement from Hidalgo County on social media sites.
Undaunted, the 7235th MSU Soldiers packed up their equipment at the elementary school, and moved on to the second location planned in their two-week mission at Betty Harwell Middle School, in Edinburg, Texas. Once set up, the storm cleared and Soldiers opened their doors to steadily growing lines of people seeking their assistance.
"I've had the opportunity to help many, many people with their medical issues. We're providing residents a lot of education on what they can get locally that's affordable instead of living with diseases that go untreated," said Capt. Estelle Storm, a physician assistant assigned to the 7217th Medical Support Unit.
This mission was the first annual training experience for Storm, and though she admits it isn't what she expected, she loved the experience. "I just have great joy being here and am very honored to be a part of this... We are making a huge difference to the population here," Storm said.
For Laura Trevino, the Texas A&M University Colonias Program Lower Rio Grande regional director, despite the storm, the missions were a big success. "I've had the opportunity to talk with different residents to get a feel for how things have been going here, and many have shared that they have consistently prioritized their children over themselves over the years, so we've positively impacted a lot of adults during this IRT mission that really needed these services," she said.
Residents took advantage of check ups, vision screenings and dental services they wouldn't have otherwise been able to afford, said Trevino.
Dental services were the most popular medical service being provided for the mission, drawing lines outside the school entrance that started as early as 3:00 am a few mornings in order for individuals to make sure they would be seen by a dentist before the daily cut-off was reached.
"We've been taking care of around 45 patients a day for the past two weeks," said Pvt. 1st Class Indasia Lopez, a dental assistant with the 7235th MSU.
But the long hours were worth it, said Lopez. "A lot of these residents have multiple issues in their mouth and we're trying to take care of as many things as we can. I love the reaction we are getting from the community, so many positive remarks and thank-you's."
Another dental assistant, Sgt. Maxjeremy Rodriguez, echoed Lopez's experience. "I think we've improved lives here. People come here who have never seen a dentist, and haven't really received any medical care before. Especially kids who are sitting in a dental chair for the first time, and they're nervous, but when you create a calm environment for them, they're able to sit down and feel good about their experience," Rodriguez said.
Over the course of the two-week period, both Army Reserve projects made significant progress for the region which met the objective according to Brig. Gen. John Hashem, U.S. Army North's deputy commanding general for support, and director for the ARNORTH Army Reserve Engagement Cell.
"It's a wonderful feeling as a Soldier when training not only increases unit readiness but allows us to provide essential services in support of our own citizens and communities," said Hashem.
Army North has a unique relationship with the Texas A&M Colonias Program forged through a private public partnership signing in 2017. For this IRT mission, once the project application was approved by DoD, Army North's Army Reserve Engagement Cell coordinated with Army Reserve units to find the right capabilities to meet specific needs along the southern border in Hidalgo County.
"The Army Reserve, Army North and Texas A&M are creating lasting community relationships and bonds, while providing direct benefits to America's local communities," added Hashem.
In addition to the 227th Engineer Company's support of the water-pumping mission, once the skies cleared they were able to return to making road improvements to a mile and a half stretch of roadway on Palmetto Hill Road.
During the two week period, first at the elementary school from June 16-20, and then at the middle school from June 23-27, the 7235th MSU cared for over 1,125 residents, and provided more than 2,000 medical and dental services including general exams, school exams, eye exams, nutrition counseling, dental exams and x-rays, general cleaning and extractions.
Services provided by U.S. Army Reserve personnel were done through the Department of Defense's Innovative Readiness Training, a civil-military program that builds mutually beneficial partnerships between U.S. communities and the military. Missions like this one are selected because they meet training & readiness requirements for Active, Guard and Reserve service members while integrating them as a joint and whole-of-society team to serve America's citizens.