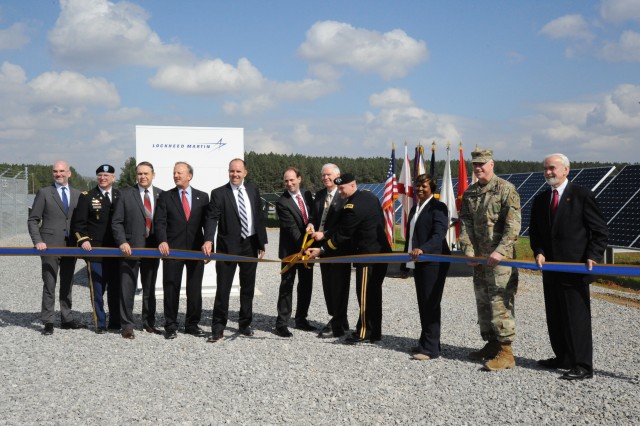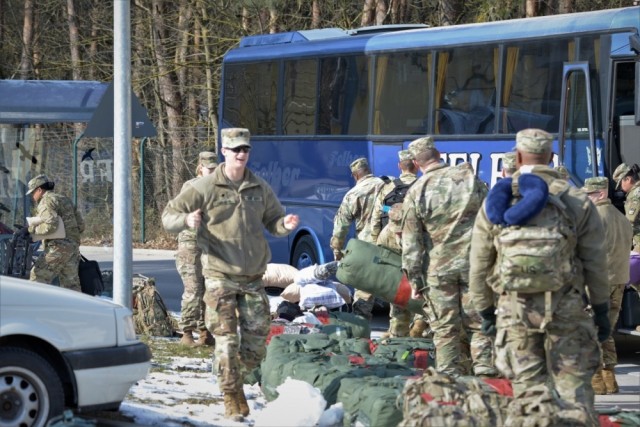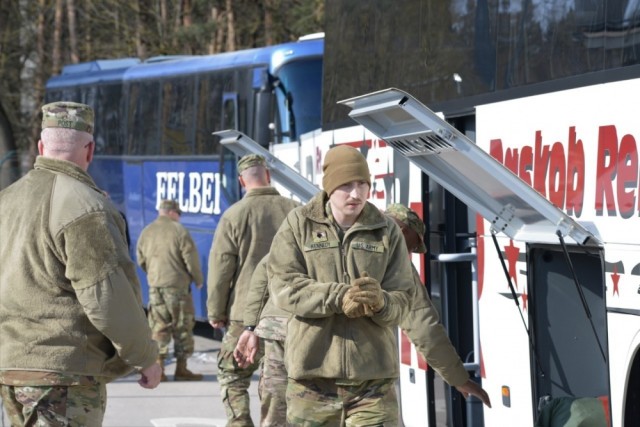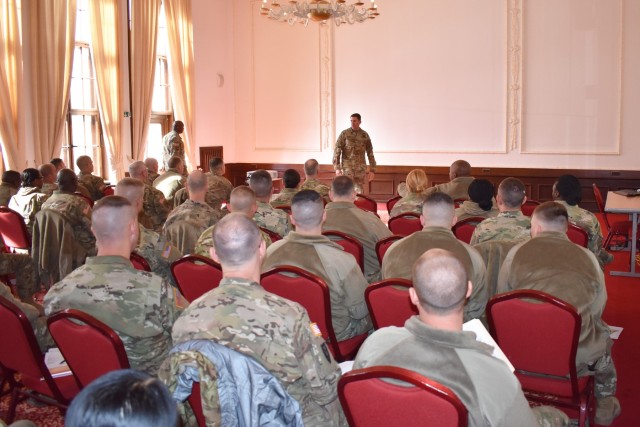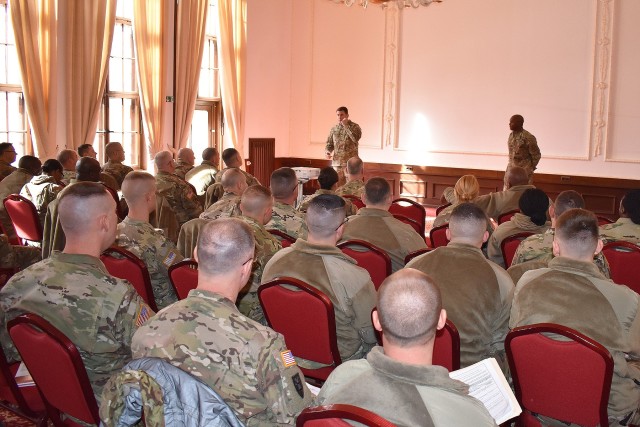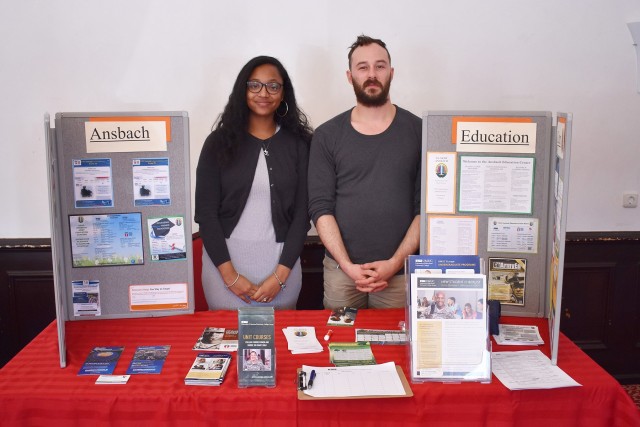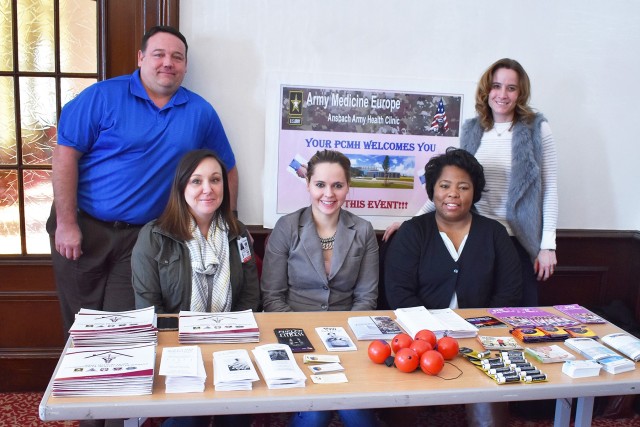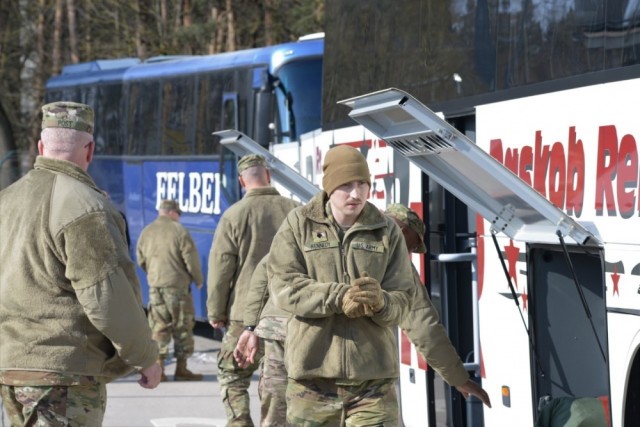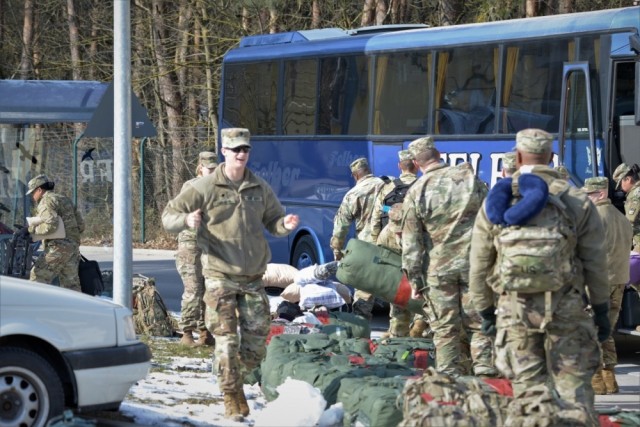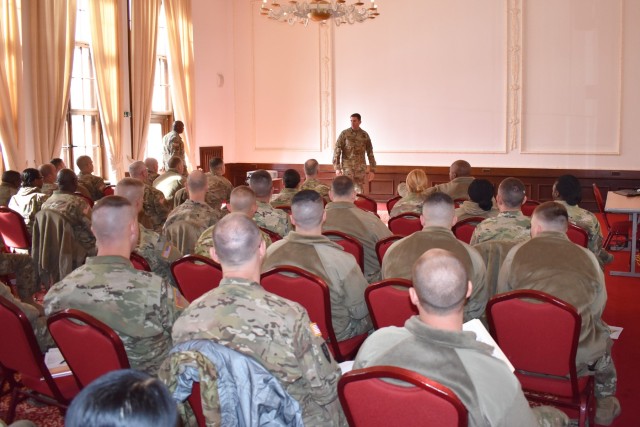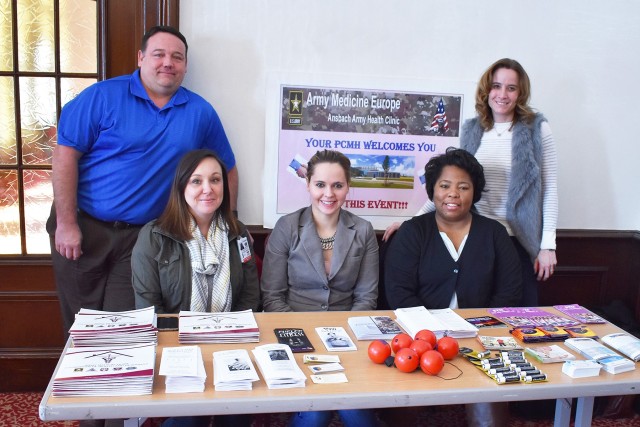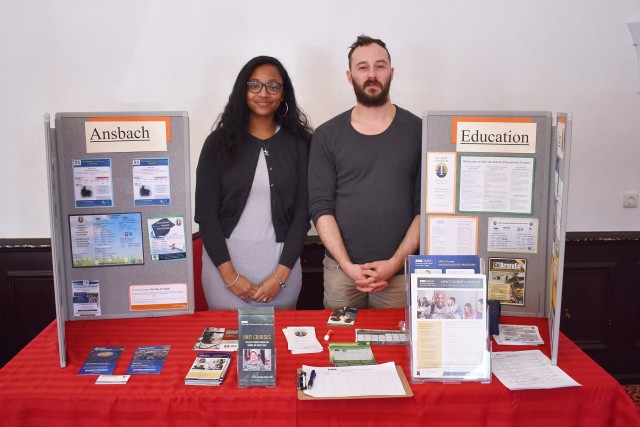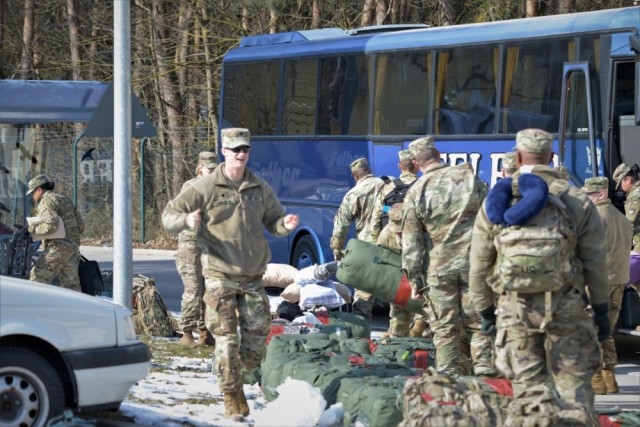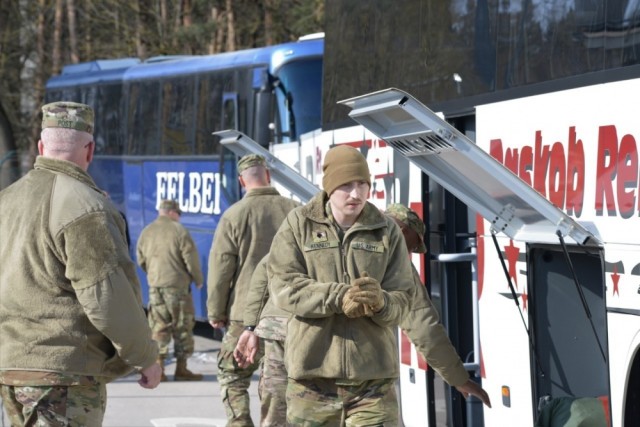 HUNTSVILLE, Ala. -- More than 60 people attended the Redstone Arsenal Solar and Battery Project ribbon cutting ceremony Feb. 23 marking full operation of the renewable energy project and battery storage system that generates on-site, fuel-free power for use on the installation and its tenants.
The new 114-acre, renewable solar energy complex generates about 10 megawatt, alternating current, on-site solar renewable energy.
The project was developed by Redstone Arsenal's Directorate of Public Works, the Army Office of Energy Initiatives and the U.S. Army Engineering and Support Center, Huntsville's Energy Division and the contract was awarded to SunPower Corp., of San Jose, California, in 2016. SunPower designed, built and will operate and maintain the system that brings energy diversity and cost avoidance to Redstone Arsenal.
Redstone Arsenal purchases the electricity produced by the project at a rate less than current and projected utility cost, and is expected to save about $80,000 per year, or $1.5 million over the term of the Power Purchase Agreement.
Huntsville Center's Power Purchase Agreement Program develops and provides life cycle project management for large (10 megawatts or greater) and small scale (less than 10 megawatts) renewable energy projects that leverage private sector (third party) financing.
Lieutenant General Edward M. Daly, Army Materiel Command deputy commanding general and event host, said the project is a tremendous step forward in support of Army readiness as well as energy resiliency.
"Redstone Arsenal is at the forefront of Army transformation, leveraging science and technology to produce new capabilities in support of the nation's objectives," Daly said. "Today, we celebrate a significant achievement; the Army's first privately funded and economically viable source of energy generation and storage."
During the ceremony, guest speaker Jordan Gillis, Acting Assistant Secretary of the Army (Installations, Energy & Environment), said in 2017 the Army established a requirement for its installations to become capable of providing necessary energy and water to sustain critical missions for 14 days in the event of major disruption.
He said currently the network of Army installations depend on a commercial power grid that's vulnerable to disruption due to aging infrastructure, physical or cyber attacks and severe weather.
"The garrison here at Redstone needs no reminding of devastating consequences of extreme weather events like the series of storms and tornadoes that knocked out power at this installation for a week in 2011," Gillis said.
Through diligent energy management, Gillis said Army installations will become robust and resilient platforms to support the warfighter and save taxpayers money.
Energy resilience, he said, enables Army readiness while it continues working toward the goal of achieving energy and water resilience on its installations through projects like the one here at Redstone Arsenal.
"I'm confidant projects like this one will help Army installations meet the high standard of resilience," Gillis said. "The solar array coupled with the battery storage system provides increased energy diversity and cost avoidance to team Redstone."
Related Links:
U.S. Army Engineering and Support Center Huntsville (USACE)
Army Office of Energy Initiatives