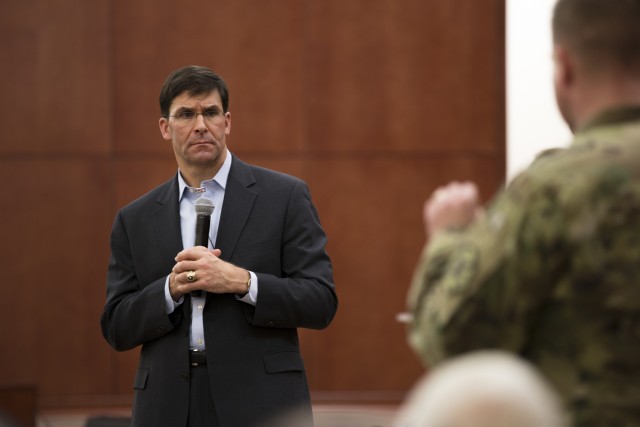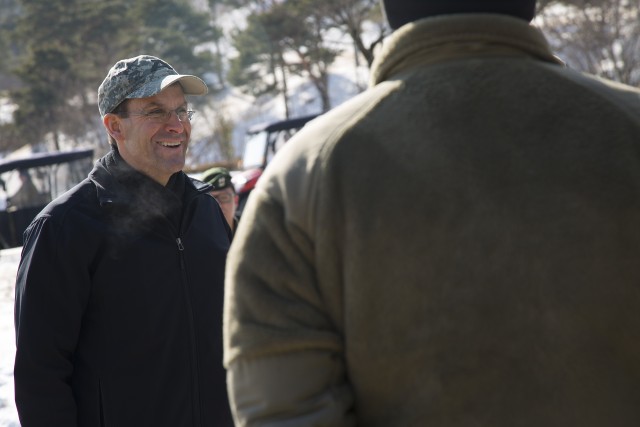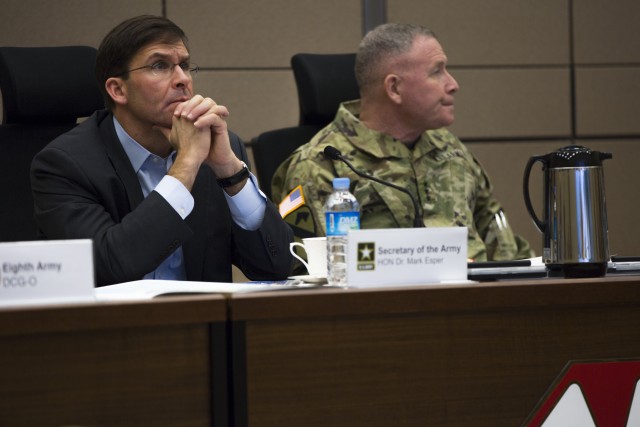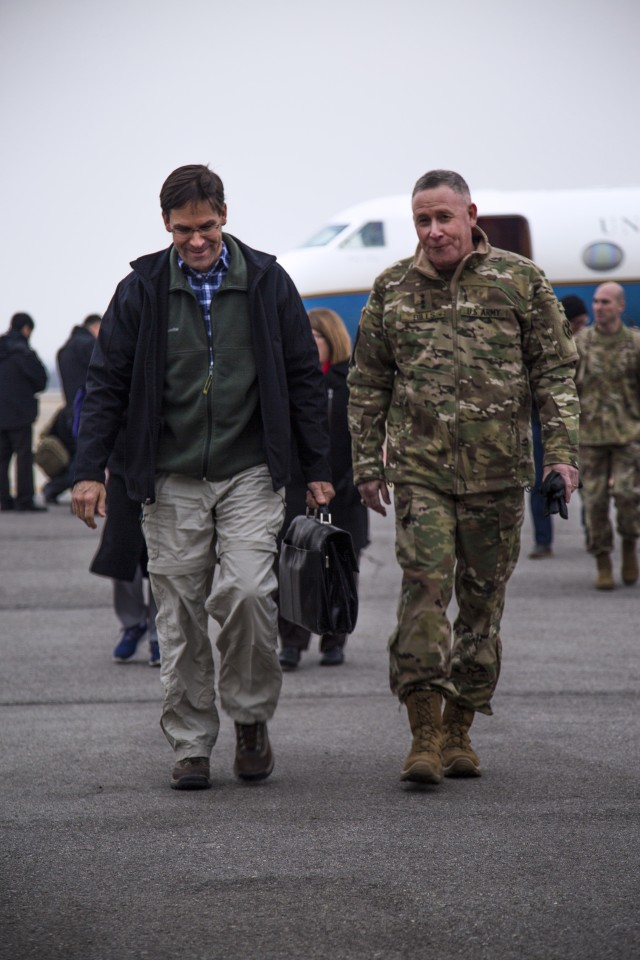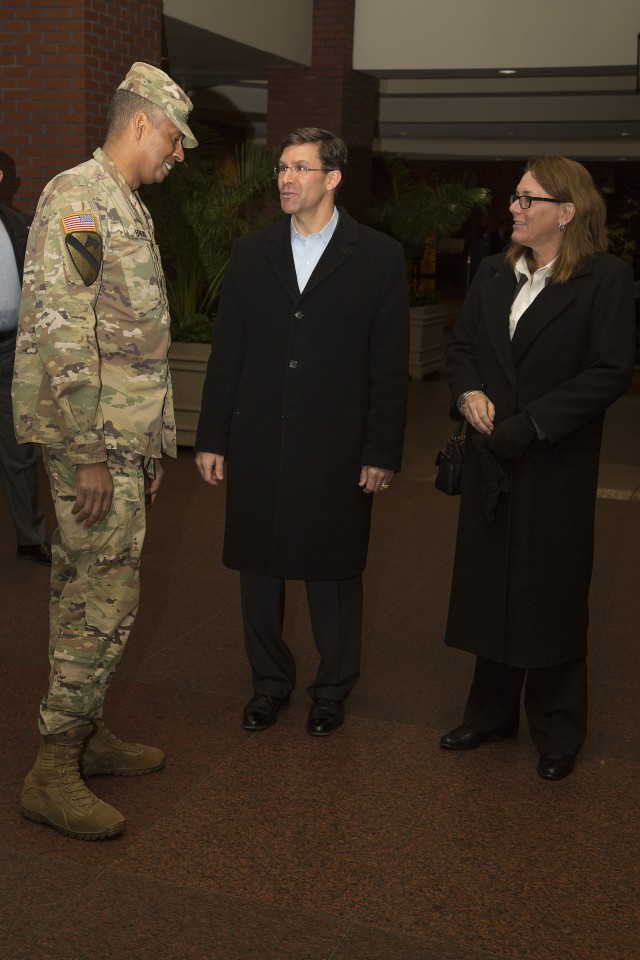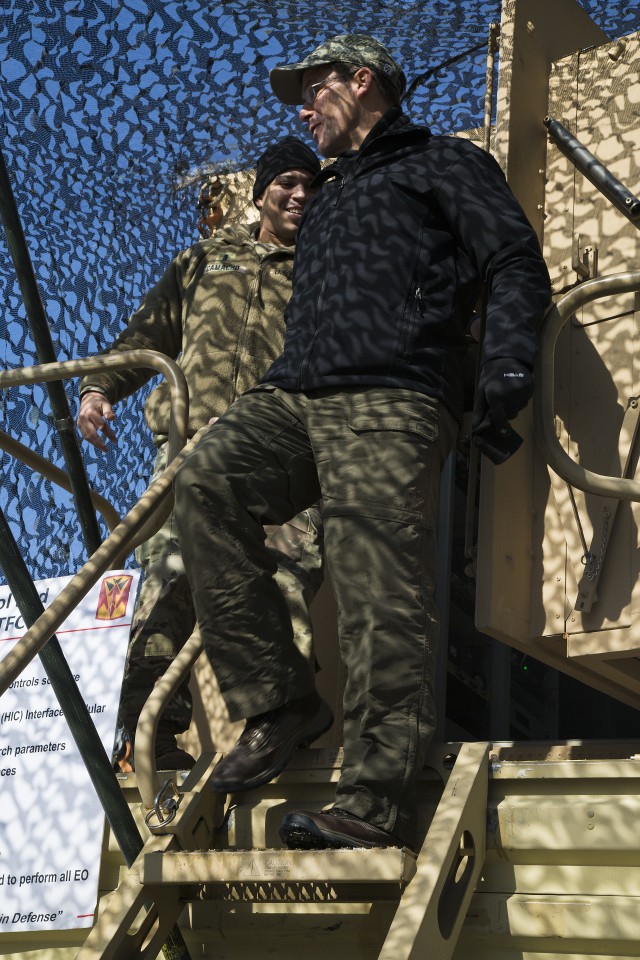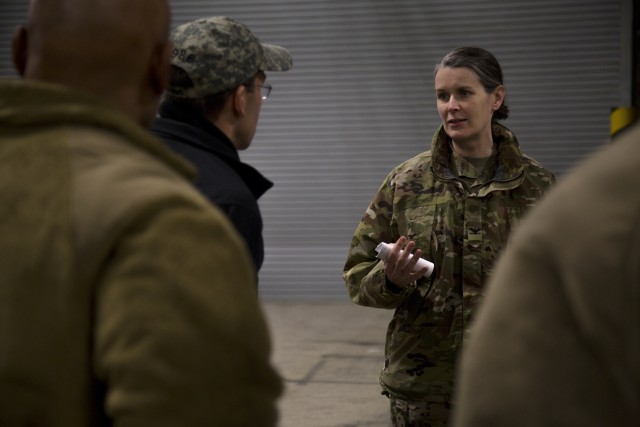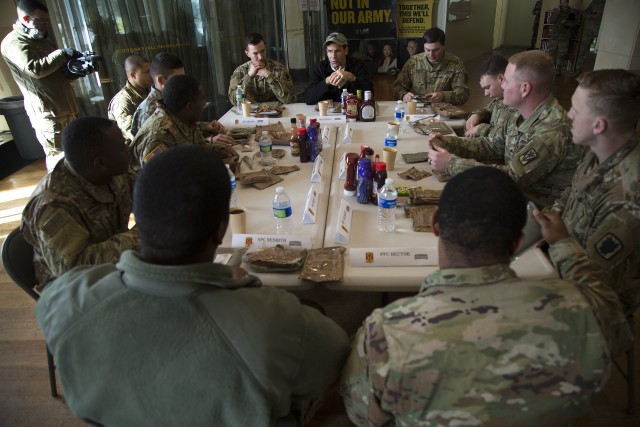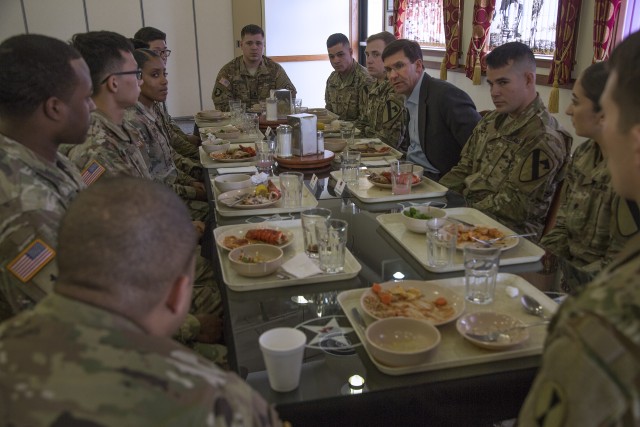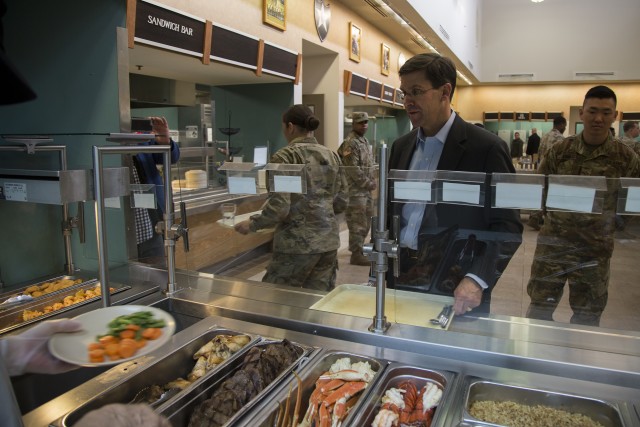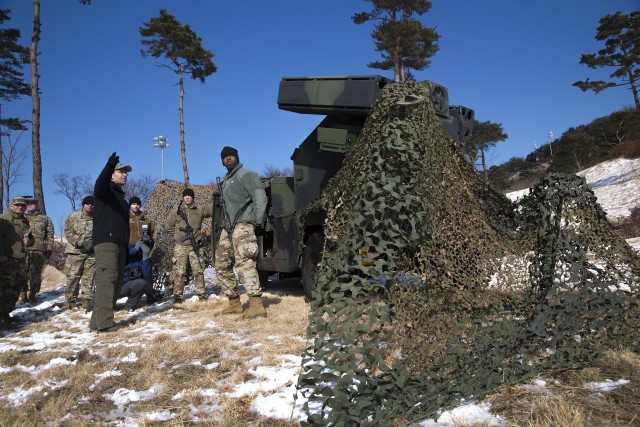 Secretary of the Army Dr. Mark T. Esper visited the Korean Peninsula to interact with U.S. Forces Korea Soldiers and better understand the political situation on the Korean Peninsula through the eyes of the Soldiers and Families stationed there.
Esper's visit comes shortly after officially swearing in as the 23rd Secretary of the Army.
The Gulf War veteran visited installations across the Korean Peninsula to understand the unique infrastructure and capabilities, as well as the needs of the Eighth Army Soldiers, Families and Civilians, who maintain a state of constant readiness alongside the Republic of Korea Army.
Esper highlighted modernization as one of his top priorities, explaining that growing and reshaping the U.S. operational force will make for a more robust and successful force in all domains.
As part of the modernization efforts in Korea, Esper observed various unit material capabilities which highlighted the cross-military competencies that allow ROK-U.S. forces to meet their training and deterrent objectives.
At Camp Red Cloud, commanders briefed Esper on the 2nd Infantry Division's unique support to Eighth Army's key missions.
"We have a special responsibility on the Korean Peninsula. The alliance we share with the Republic of Korea is incredibly strong, and it's important that we continue to honor our commitment to the Korean people."
He said maintaining the Alliance is rooted in readiness.
"Improving readiness is the benchmark for everything we do," He stated. "It should guide our decision-making."
Esper also visited with Soldiers from the 35th Air Defense Artillery Brigade at the Terminal High Altitude Air Defense site in Seongju. During the visit, 35th ADA Soldiers showcased the unit's ability to rapidly employ the system to provide theater ballistic missile defense for forces stationed in Korea, the Korean people and nearby allies.
"Our Air Defense Artillery units are critical to our readiness posture, and they continue to meet our requirements. I'm impressed by their devotion to duty."
He said, the Soldier is the lynchpin in the Army's ability to adapt to innovation and reform.
"These soldiers have an excellent array of knowledge in their fields. They know their equipment as well as their jobs. They are an asset to our organization, which requires their level of commitment to excellence and mental agility in order to stay ahead of the curve."
The former Army Infantry officer explained how this trip offered him a chance to hear directly from the men and women serving in Korea and their Families.
At a town hall meeting held at Camp Humphreys, he told Family Readiness Group members and Soldiers that he wants make living in Korea simpler for Soldiers and their Families.
"We can't solve problems unless we talk about them," Esper told the town hall audience.
Esper committed to "pulling the thread" on several of the issues discussed during the town hall and to keeping Eighth Army Commander Lt. Gen. Michael A. Bills updated as he works on common sense solutions.
Related Links:
Army.mil: Secretary of the Army Dr. Mark Esper