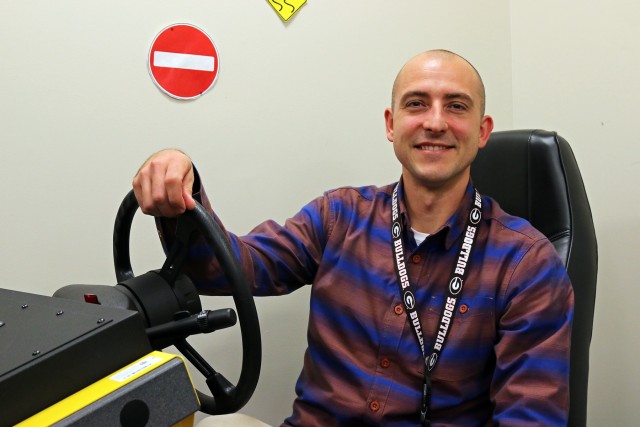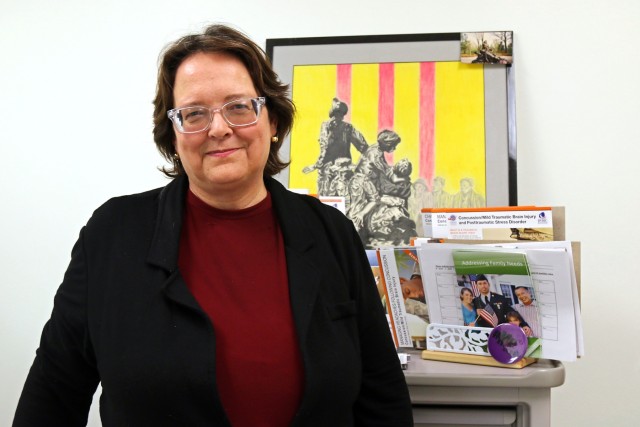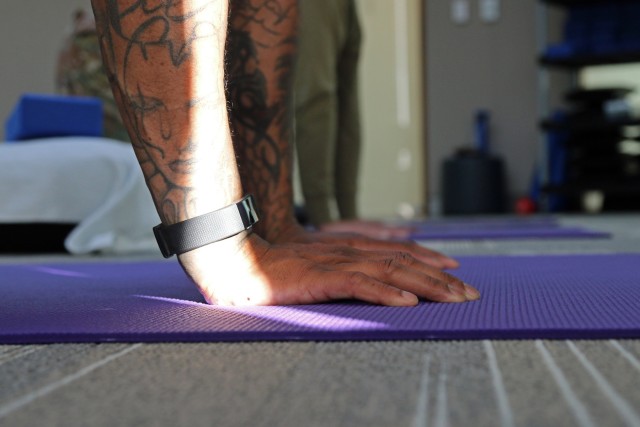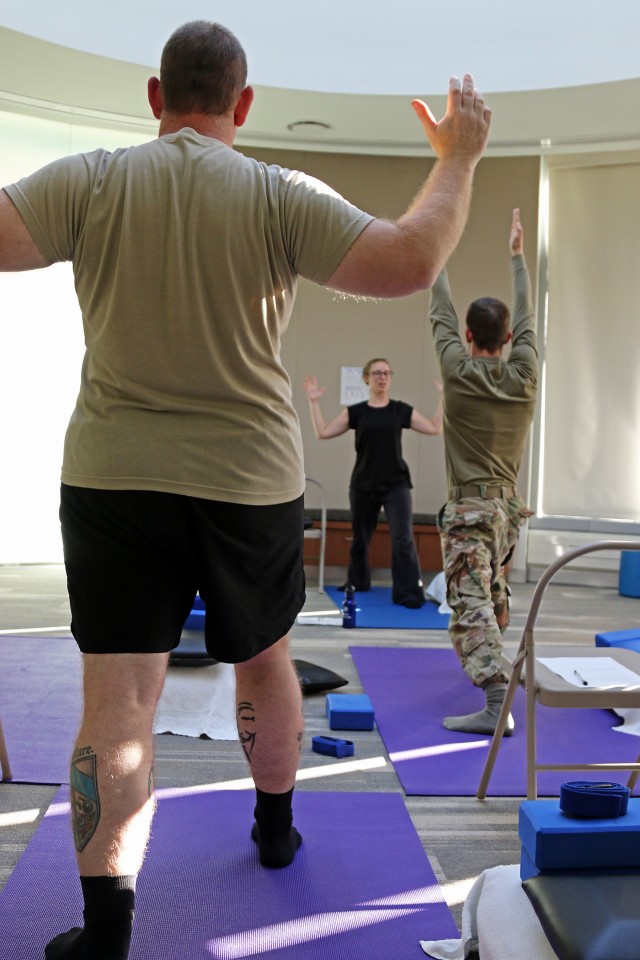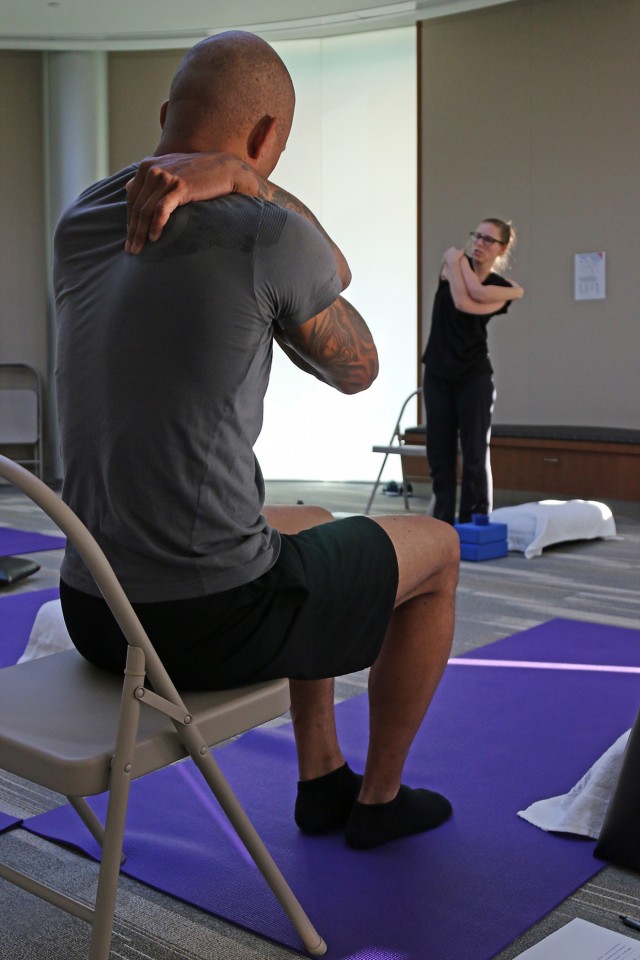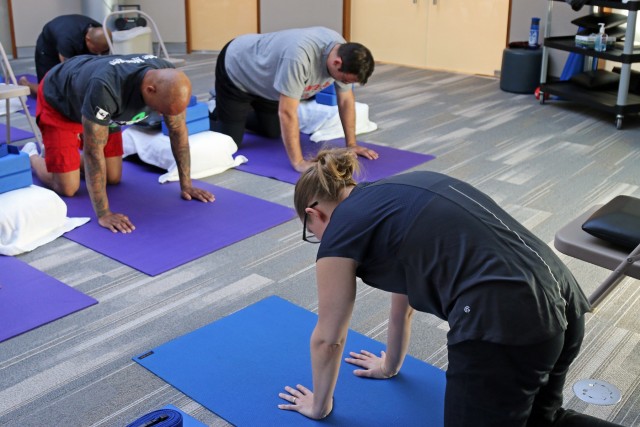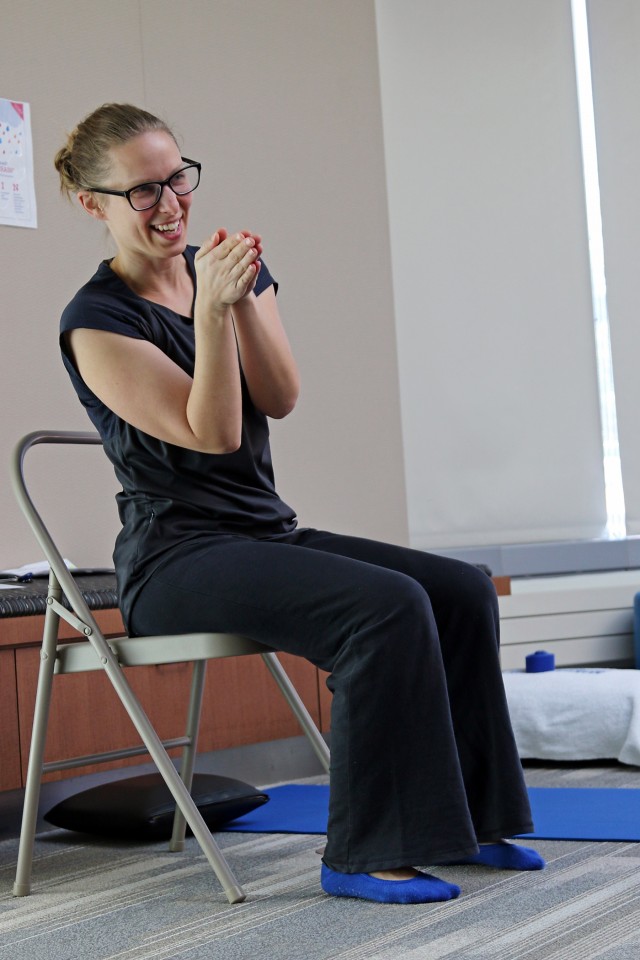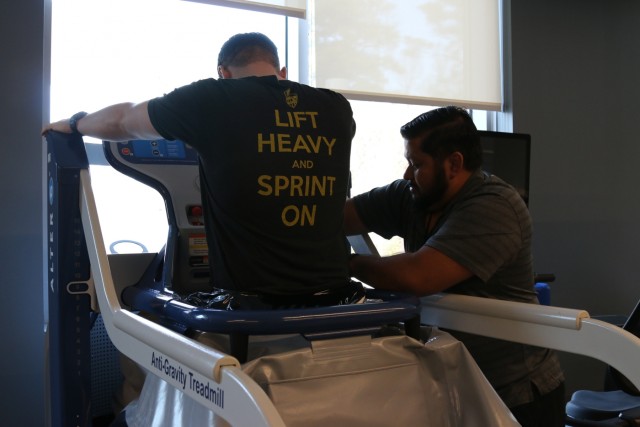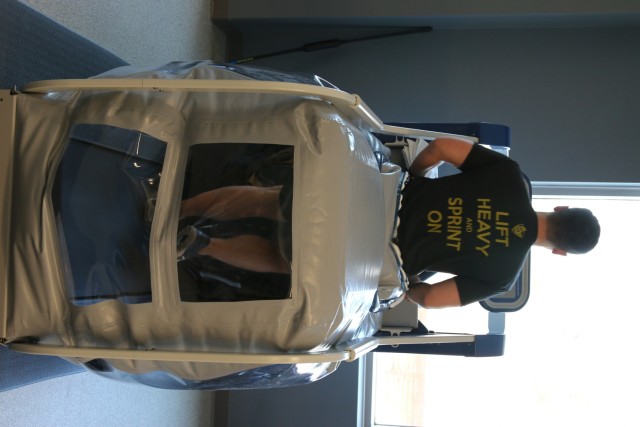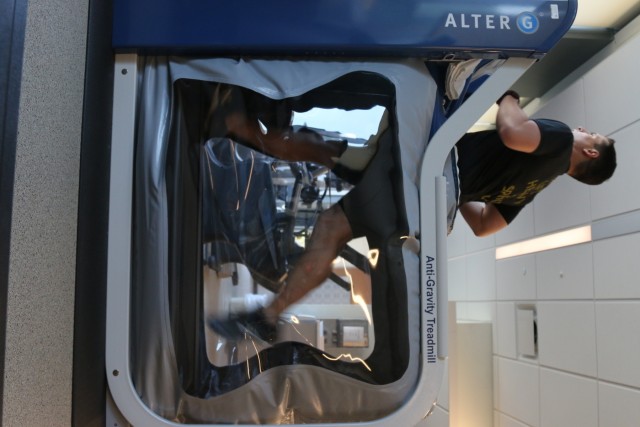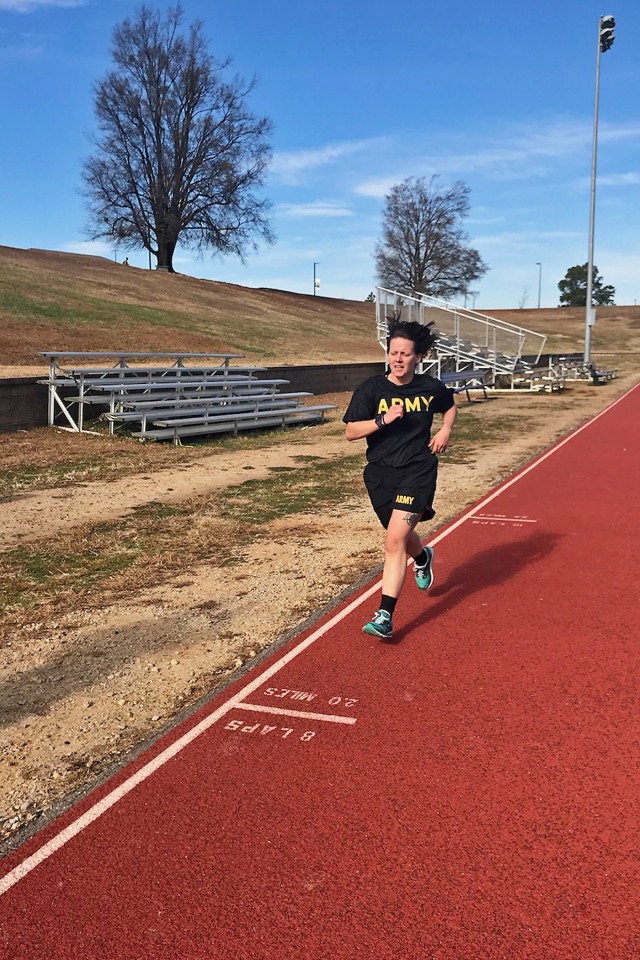 EDITOR'S NOTE: This commentary does not contain medical advice. If you have been injured seek assistance from a healthcare professional.
FORT BRAGG, N.C. - - I felt the back of my head connect with wood as my brain rocked inside of my skull.
My perpetually graceless body went limp as my backside fell to meet the sand below.
"I hit my head," said a voice coming from my sweaty face.
On July 28, 2017, I had woken up a normal version of myself, but I was soon headed down a lengthier path, filled with more obstacles than the one I began at physical training that stifling morning.
The Blow
Two days prior I felt confident as a public affairs print journalist and noncommissioned officer in the Army. I gave the performance of my life at the last face-to-face promotion board of my career, successfully jumping one more hurdle on the way to staff sergeant.
I was the Headquarters and Headquarters Battalion, 82nd Airborne Division, NCO of the Quarter. Two days later I was having trouble forming thoughts and getting words out.
"I hit my head on the obstacle course during PT," I told the medics later that morning. "My headache is getting worse."
Sgt. James Hartsell, my friend and the battalion aid station senior medic, said I wasn't acting like my normal, bubbly self. I didn't know it at that moment, but it would be a few months until I would begin to feel like myself again.
"It's a concussion," 1st Lt. Lamar Adams, the HHBN physician assistant, told me.
Adams said my case was on the mild end of the wide head injury spectrum. He explained concussions can affect each individual differently, and prescribed a weekend of "brain rest" before returning for an evaluation on Monday.
My orders were to sleep and do nothing except maybe light reading. Playing video games, watching TV and exercising were off limits. Caffeine and alcohol were also off the menu.
My husband took me home. Driving was no longer in my realm of capabilities, and my symptoms were steadily emerging.
Couch Person
I spent the weekend on my couch, existing in a disordered fog broken by periods of deep sleep. Thinking and verbal communication, things I normally do well as an Army public affairs Soldier, completely escaped me.
Pain swept through my head constantly as I became more sensitive to the lights and sounds of daily life. My husband's music was too loud, and I combatted any sunlight peeking through the curtains by wearing sunglasses inside.
I was sad for no reason and thinking made me tired. I screamed at my husband for buying whole instead of two percent milk, which was completely out of character for me.
Within a week my mind, eyes, ears, head and emotions felt like a wrecked rollercoaster on the verge of an electrical fire. If this was supposed to be mild, I couldn't imagine what a severe combat head injury would be like.
At my follow up, Adams prescribed a TBI standard 30 day physical profile of severely limited activity, which increased my mental chaos.
Even while fighting a headache demon, the physical restrictions were a crushing new blow for me - a person who routinely requires dedicated effort to meet the Army's standards, and my own personal expectations.
In the face of an injury, I still worried a month of inactivity could have serious consequences on my body and performance as a Soldier.
I begrudgingly complied, and when I wasn't sleeping, staring into space in my yard or struggling to think at work, I was on the couch. I spent August 2017 as a couch person.
In the Army we learn how to be resilient under certain extremes, but I think we maybe never quite master how to take a knee.
The Clinic
At the next appointment with Adams, he referred me to a clinic specializing in head injuries to help control the vice grip on my temples and get me feeling like me again.
My hypersensitive pupils objected to the blinding August sun as I passed the big "Intrepid Spirit" sign on Longstreet Road twice before finally making the correct turn.
The concussion care clinic at Fort Bragg had existed in some form, under various names for a number of years inside Womack Army Medical Center.
It wasn't until 2016 that Fort Bragg's Intrepid Spirit center came to life, operating in a dedicated facility based on the model of care offered by the National Intrepid Center of Excellence at Walter Reed National Military Medical Center. The Intrepid Fallen Heroes Fund helped make it possible for the Department of Defense to establish the NICoE and 12 new Intrepid Spirit clinics across the total force, all specializing in TBI associated conditions.
I was a basket case when I first walked into the clinic, but by the time I walked out I felt much more at ease.
"Education is a big piece of what we do," explained U.S. Public Health Service Cmdr. Scott Klimp, director of Fort Bragg Intrepid Spirit. "Whether it's from that initial evaluation and helping to let those patients know that what they're experiencing is common and that they can get better ... really just helping to normalize those things is a huge relief for patients."
I learned why this clinic was so unique at my intake appointment with Christina Horvath, a physician assistant at Intrepid Spirit.
"Almost everything that we need to do for a patient is right here in the building," Horvath told me.
She wasn't kidding. The facility was brimming with providers, specialists and therapists focused only on TBI and associated conditions.
"Here, the patient I see is the patient I then follow up on, so there's continuity," Horvath said. "You get to see the specialists who are part of this clinic and you get to follow up with the same provider who saw you."
On the way out, I made my first round of appointments from the laundry list Horvath gave me, before heading to pick up a new prescription for the invisible knife in my head.
My new appointment schedule had me almost living at Intrepid Spirit, starting with cognitive rehabilitation, yoga therapy, physical therapy, a neuro-optometry assessment and occupational therapy.
"It's a journey ... but as long as (patients are) compliant with who they see, their medications (and follow) the restrictions of their profile, every time they come in something is better," Horvath said. "If not, we figure out the next step."
Healing Inside
I wholeheartedly devoted myself to recovering, starting with my mind.
"I do what's called cognitive rehabilitation," said Evelyn Galvis, a speech-language pathologist at Intrepid Spirit. "Which is what I usually describe to patients as brain aerobics."
At my first session, Galvis told me naptime was over and we got to work. She kept me on my toes with puzzles, brain games and homework.
"What we're looking at is how to challenge yourself to potentially improve your neuroplasticity," Galvis explained. "For all of us neuroplasticity is key. If you don't use it, you lose it. All brain functions work this way. It's true for the muscles in our body, if you don't use them they atrophy."
I dug deep into my homework. Galvis gave me a list of free brain training apps to download on my phone, and I paid for the full version. I invested in myself.
The daily frustration I felt when I couldn't recall a simple word or remember someone's name slowly began to ease. I could think more clearly.
All the while, I was spending time each week working with other providers on pieces of myself that ultimately fit into my TBI puzzle.
I got a prescription for glasses, one pair was blue but my sensitive eyes were already improving enough that I didn't need the tint.
Horvath decided yoga therapy would be beneficial to my recovery, but I didn't grasp her intent right away.
My heart has always been close to yoga. When I first got hurt I even tried to slowly navigate a yoga routine I used to practice daily, but I just could not will my body to move properly.
The greatest force in my healing path was Alyson Rhodes, a yoga therapist at Intrepid Spirit. Rhodes was previously a physician's assistant in the Army, and started yoga as a patient herself following a lower body jump injury.
"It wasn't just about my injury, it was all the ways that I felt about that, and kind of just feeling like I was less of a person, and I was annoyed, (angry, scared and) all those things that go with it," Rhodes told me.
Her words were all too familiar. I was internally conflicted by my need to rest and desire to be whole again.
Rhodes said she was drawn to yoga as a low impact exercise, but later realized it was more than physical. The relaxation helped her address and manage some feelings she had about her injury.
I very awkwardly and noticeably cried through my whole first session. Rhodes asked if I needed to come in for individual appointments, but I think my mind caught up to my body realizing it was allowed to slow down and heal.
I knew wherever I wanted to be, I needed to listen to my body to get there, so I took more handouts from Rhodes, and put in what effort my body would allow.
I recorded audio of my last yoga session so I could have something to take with me, and by that time the seasons were beginning to change.
I used each small victory as fuel, driving me toward the finish line.
Deadlines
Time and the right prescription were steadily improving my headaches, and each visit to the clinic made me think of the poem "Invictus" by William Ernest Henley as I turned at the big "Intrepid Spirit" sign.
The Army threw a few curveballs into my healing timeline when I began physical therapy with Shaun Carlson, a physical therapist at Intrepid Spirit.
Carlson told me I could ease back into activity, but I wasn't allowed to run yet. The same week my branch manager informed me that my husband and I would be moving to a new duty station.
My original worries about taking a knee returned when I learned that on the way to my new duty station I would also be attending the Advanced Leader's Course.
My mind spiraled. I needed to take and pass an Army Physical Fitness Test to do these things, and in order to do that, I needed to run.
I couldn't run until my brain stopped throbbing every time I exerted myself. Time was ticking and I was scared.
"If you don't give yourself that time to relax, the symptoms just stay stagnant," Carlson told me. "The body needs to recover. It's just like any other injury. Say I break my foot. I don't want to get out there and just keep walking and running on it, because it's never going to heal - same thing with the head."
I followed Carlson's plan and tried not to panic. I didn't have time to be injured anymore because I officially had things to do.
Carlson explained the cause of post-concussion exertional headaches is still unknown, but one theory involves heartrates and blood pressure.
"People tend to get to (the) cardiovascular portion of their heartrate really quick," Carlson added. "So with that spike in their heartrate with activity comes increase in headache."
I started with circuit training and heartrate monitored bike workouts. When I could tolerate that, I advanced to the Alter-G Anti-Gravity Treadmill for controlled interval training.
"We're looking to see where (patients) get those symptoms and ... start there, keep them there until they can tolerate that much exercise and then push them a little further as they become more tolerant," Carlson said. "So we're not over doing it, we're just progressively getting the exertion back up."
I negotiated with Carlson based on my progress and upcoming career deadlines, and he wrote me a return to run plan, with the caution to back off if any symptoms started.
In my flurry of recovery, I was at the clinic sometimes twice a day for vision rehab appointments with occupational therapy for my eyes and putting in work on the Alter-G machine.
When Christmas decorations began to appear, I was ready to be an even better me.
A Hopeful Recovery
Rest, time, tears and calculated effort carried me through this journey.
I graduated physical therapy in early December, crying tears of relief the whole way home. I did it; I recovered.
After a nearly five-month trial, my work was not entirely complete - the verdict was still out on one more hurdle. I still needed to pass an APFT and finish vision rehab to finalize my glasses prescription.
On Dec. 19, a culmination of efforts occurred when I took the APFT. I felt my own hard work and the Intrepid Spirit team's dedication propelled me across the finish line of the two-mile run.
I didn't just pass - I crushed the APFT with a 270 score. Every worry and insecurity about my condition vanished.
I could only think about continuing to improve my run time ahead of ALC and my impending move.
My last eye appointment revealed unbelievable progress from vision rehab. The thick, coke-bottle prescription in my right eye was cut in half, and my astigmatism was gone entirely.
I walked out of the clinic better than I walked in, and then some.
At the end of this experience I felt fortunate that my TBI was not more serious, because other patients at Intrepid Spirit still have a longer, tougher journey ahead.
My involvement with the clinic's scope of practice barely scratched the surface given my mild condition, but I know those who share my struggle will be taken care of by the best.
The range of care at Intrepid Spirit seemed almost limitless my experience.
I am grateful for the team who helped me on this path, and that this resource was within reach to put me back together.
Namaste, Intrepid Spirit.