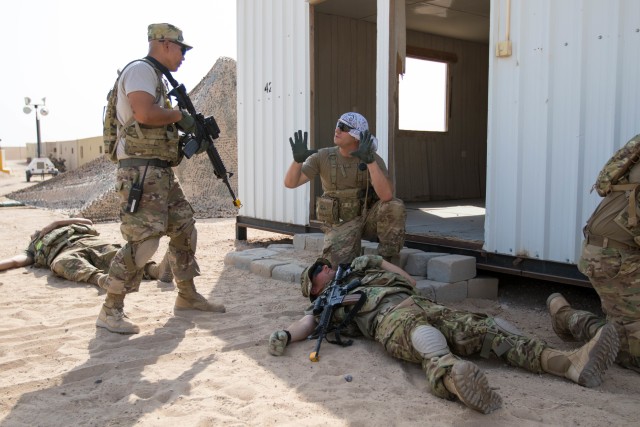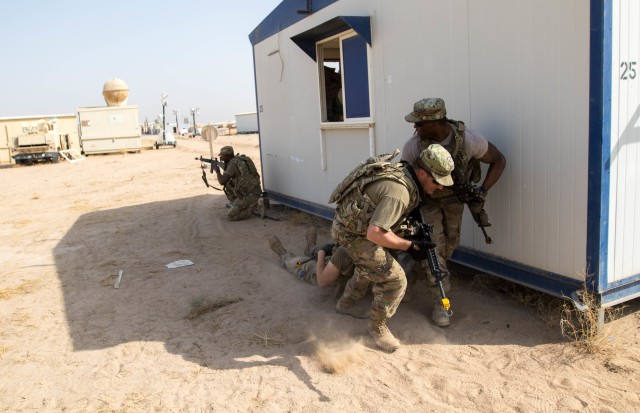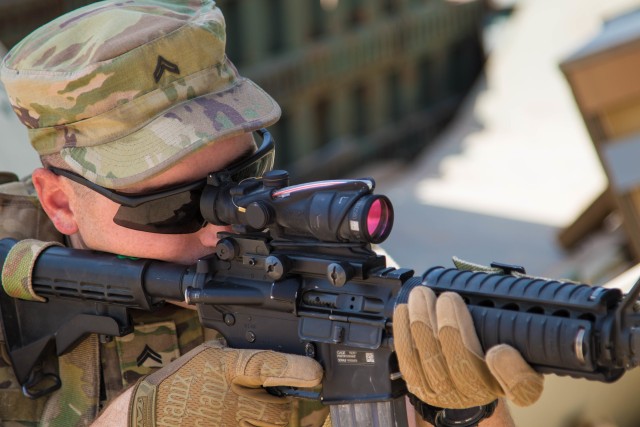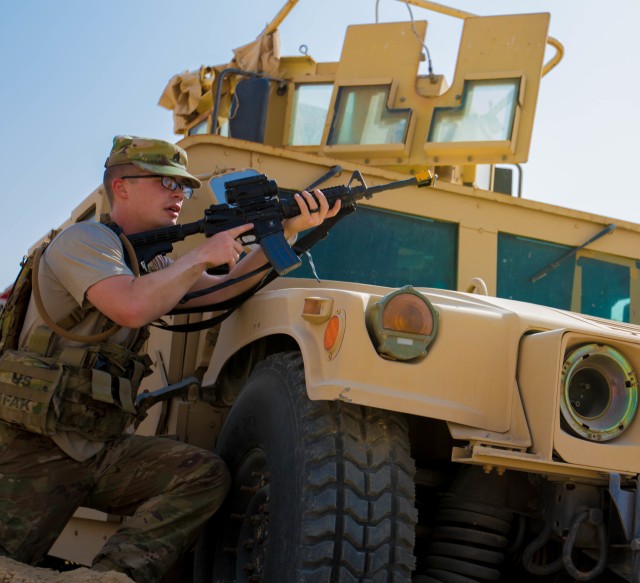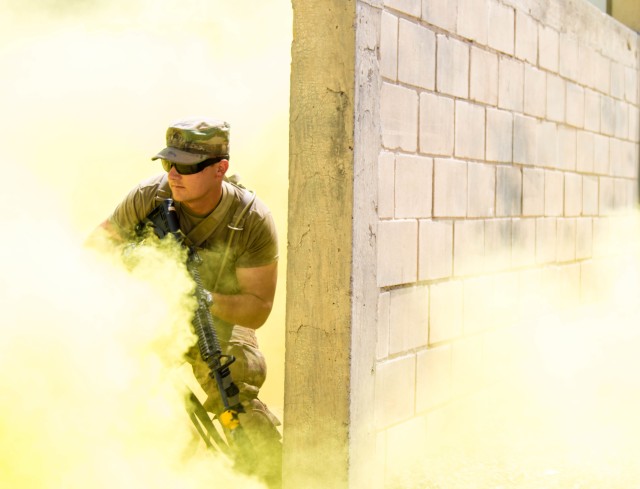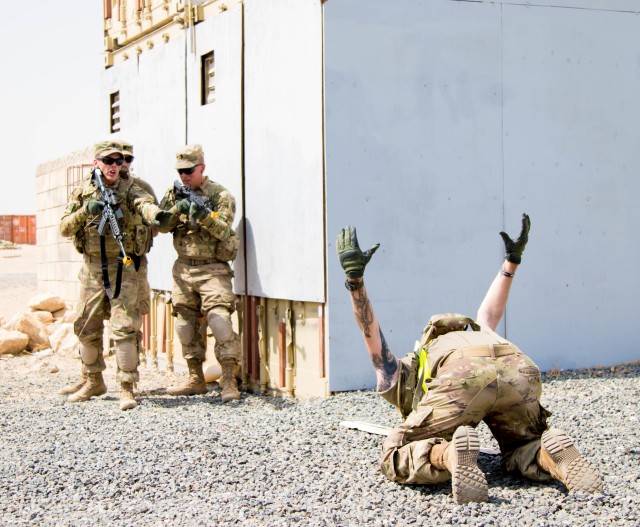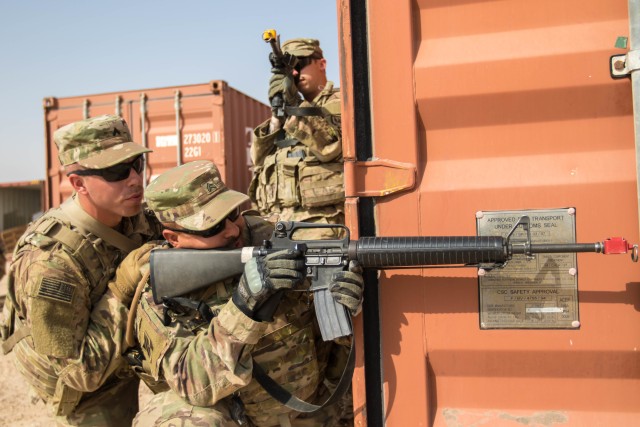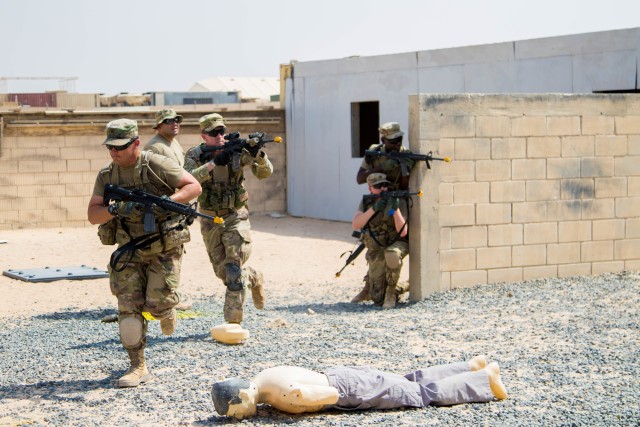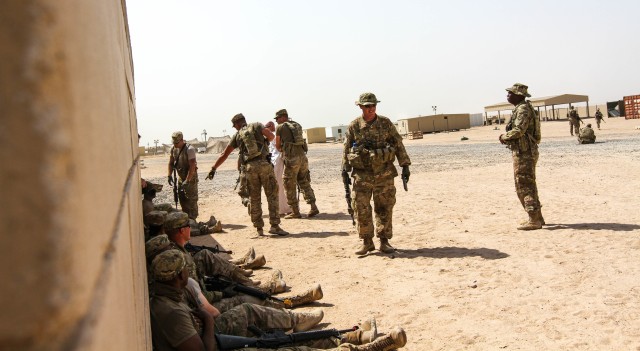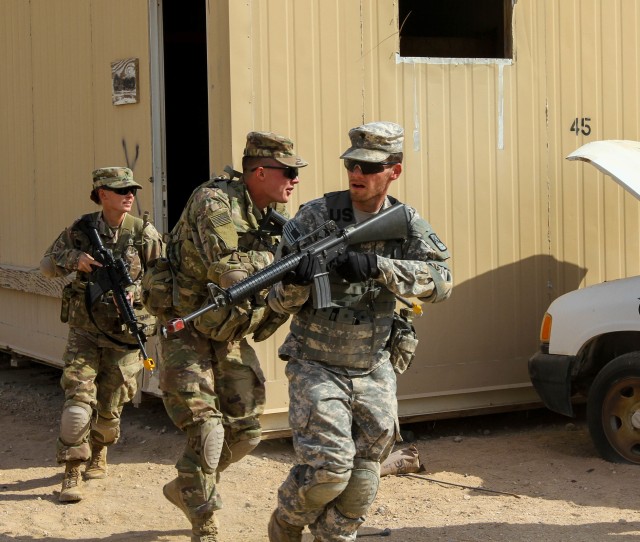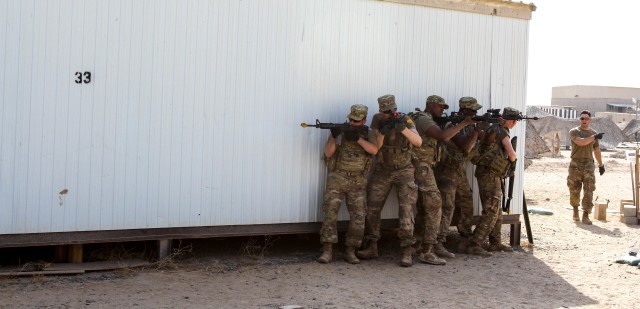 CAMP BUEHRING, Kuwait (Oct. 2, 2017) - Soldiers from across the U.S Army Central area of responsibility attend the Basic Leader Course (BLC) held at Camp Buehring, Kuwait, a 23 day-long course that trains specialists, corporals, and sergeants in the fundamentals of leadership.
"BLC is the first stepping stone in the US Army Noncommissioned Officer Education System (NCOES)," said Staff Sgt. Travis Sams, a BLC instructor ARCENT NCOA. "We take junior enlisted soldiers and put them into leadership roles, where they will work as a team and improve their skill set."
The course curriculum includes instruction in leadership skills, training skills, and war-fighting skills.
"We've learned a lot about teamwork and unity here, not everyone is from the same field as each other so we all bring something different to the table," said Cpl. Tony Norman, a BLC student. "This course really brings people out of their shells. BLC asks a lot of those who aren't used to leadership or aren't comfortable in those roles so it helps them prepare for their future."
Soldiers must first graduate the appropriate level NCOES course before being promoted. All junior enlisted soldiers must go through BLC before they can be promoted to sergeant.
"This school is important," said Sams, "there are skills they learn here that they can take with them and apply at their units and spread their knowledge and experience with others."
BLC is non-specific to the soldier's military occupational specialty, and graduates are awarded the NCO Professional Development Ribbon.
"This school really breaks down what is necessary for new leaders; it outlines what to do and how to do it so they can be successful in their responsibilities," said Cpl. Joshua Craft, a BLC student. "The instructors teach us important leadership qualities and help give us an understanding of what it really takes to lead a group of people and accomplish a task."
"Not only do the students learn but the instructors learn as well. I take the personal experiences my students and I use them to enhance my classes and teaching skills. With every cycle I get better," explained Sams.
Camp Buehring has had a BLC course for around six years. Instructors say that the Camp Buehring BLC curriculum is the same as back in the states. However, Buehring pulls in a more diverse group of students and there are differences with funding and equipment.
"I'm really fortunate to be here," concluded Norman. "I've been humbled by this experience, the instructors and classes are good and I know I'll take what I've learned from this and apply it to my unit when I get home."
The next level of education for soldiers is the Advanced Leader Course.