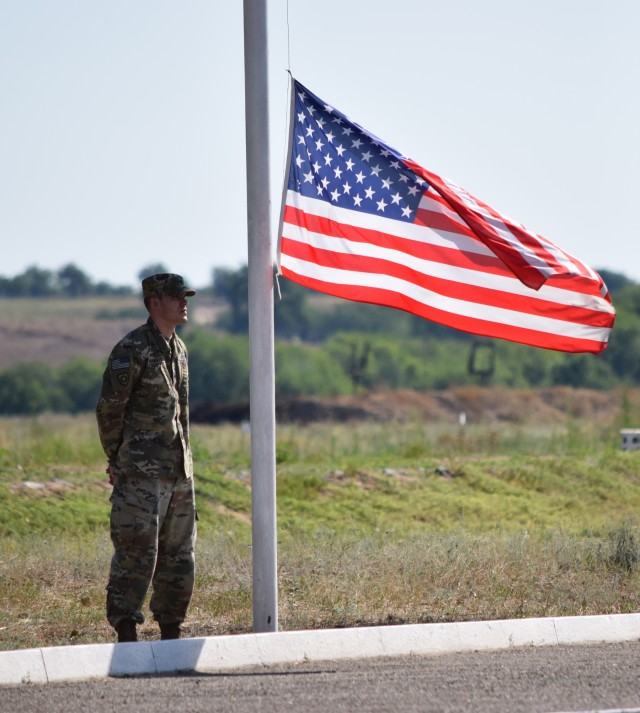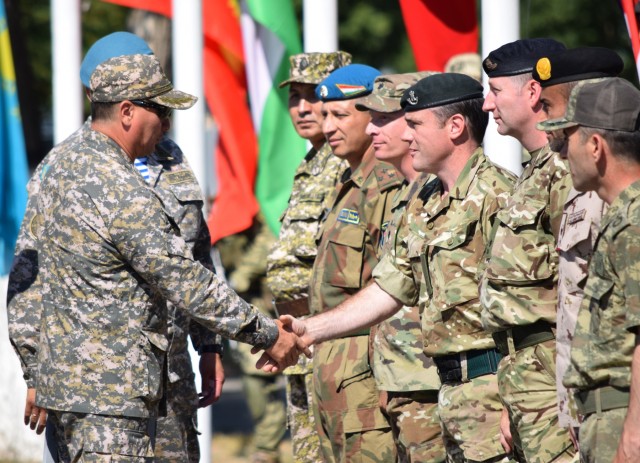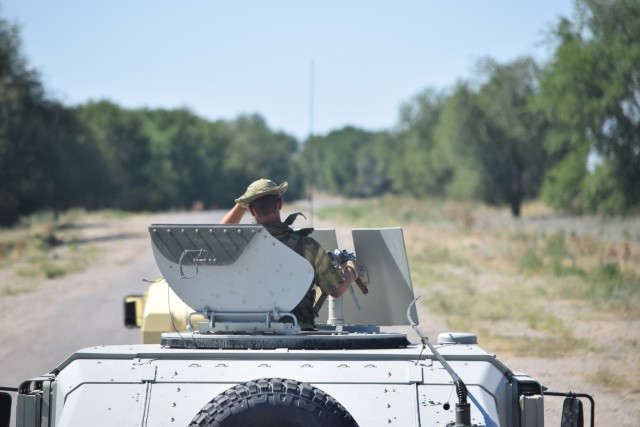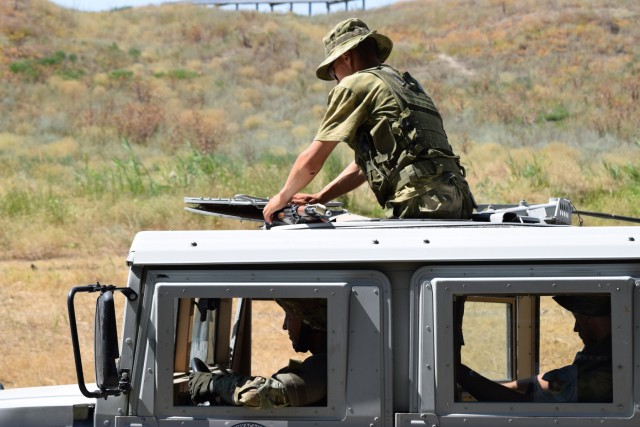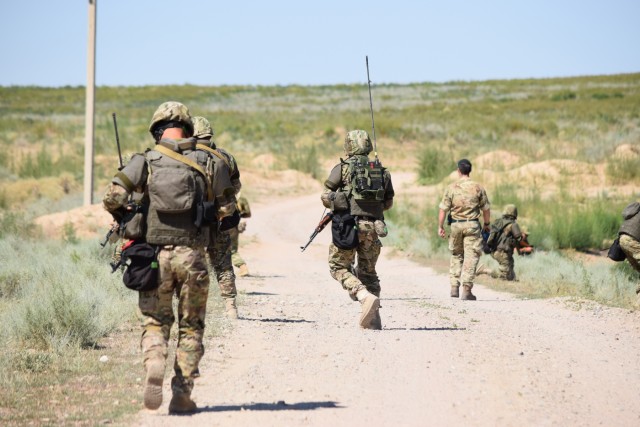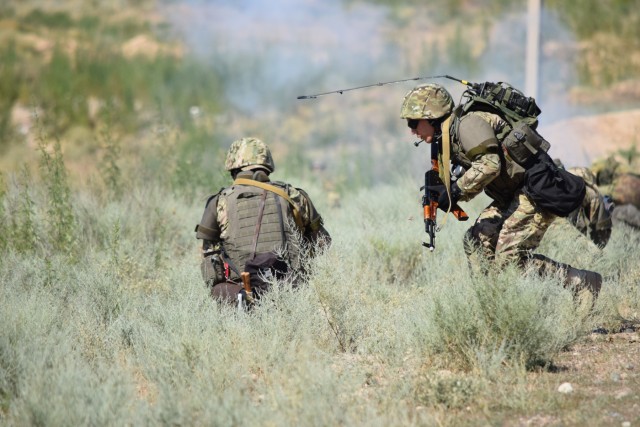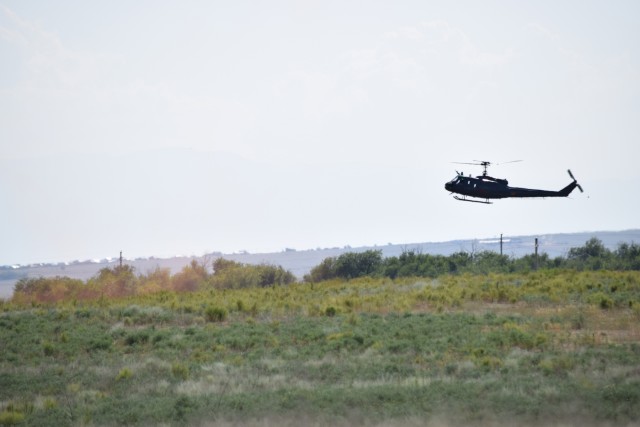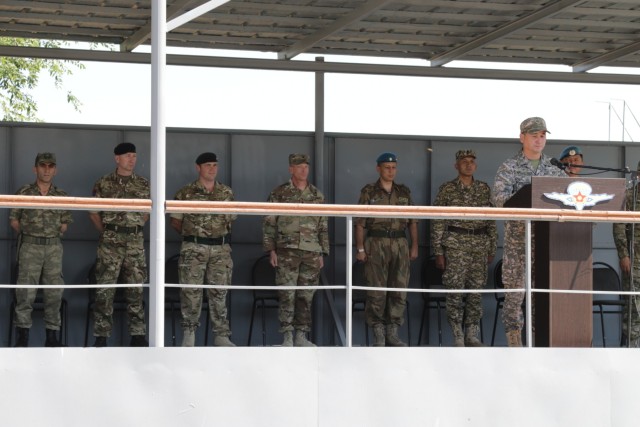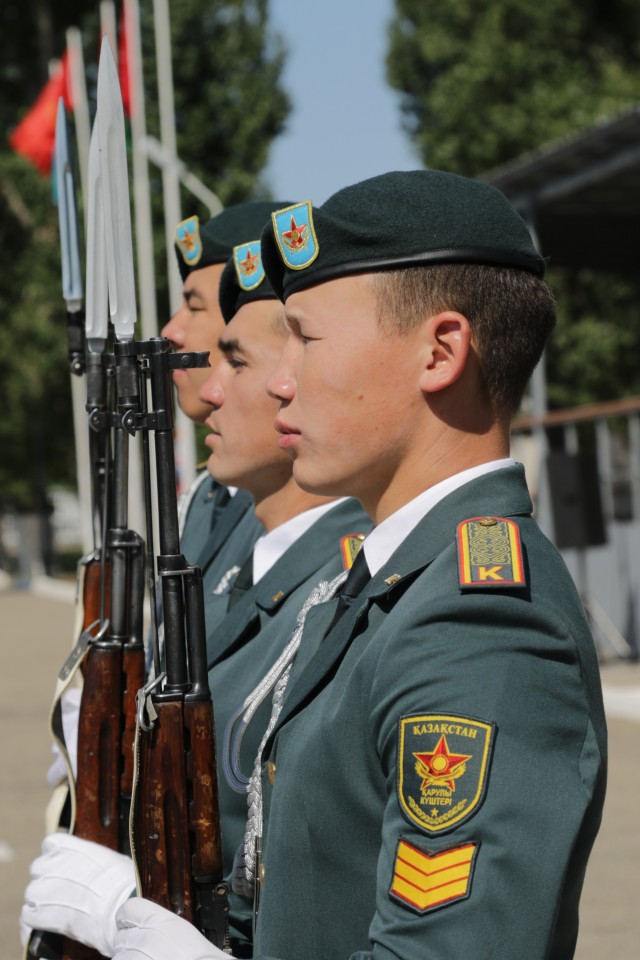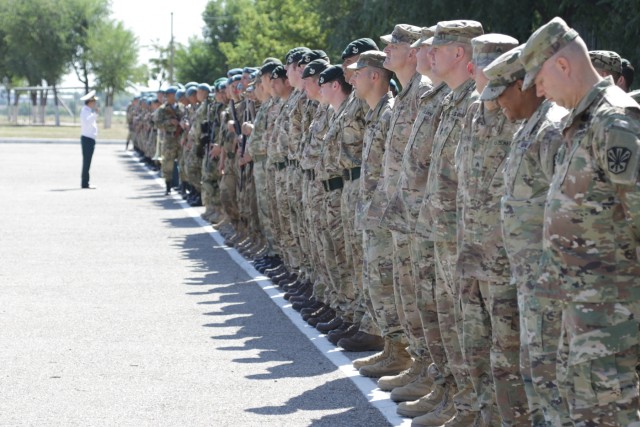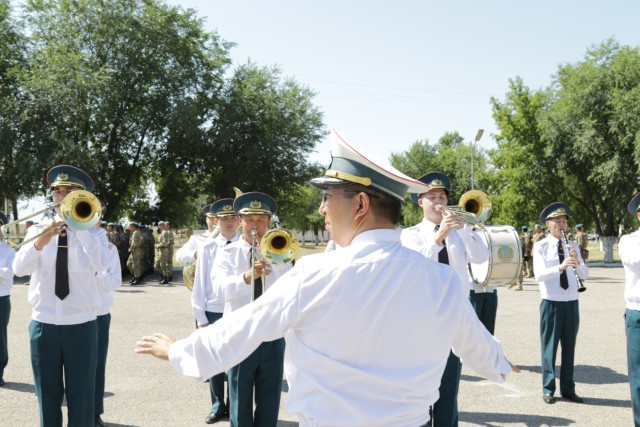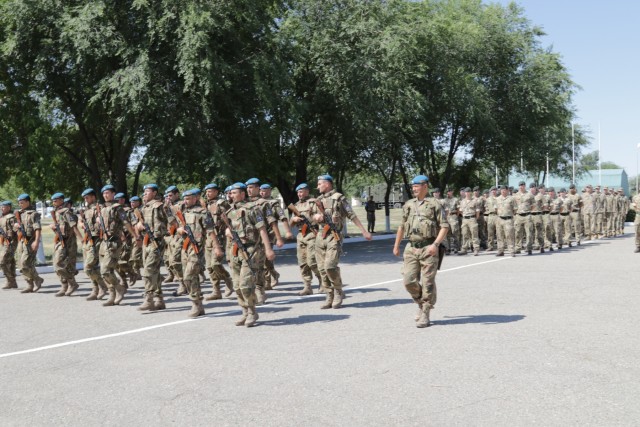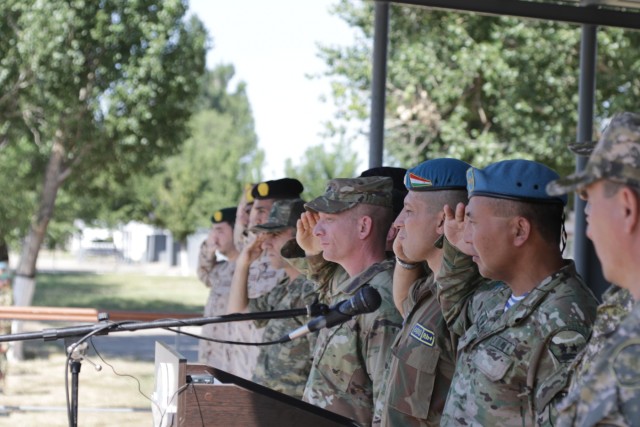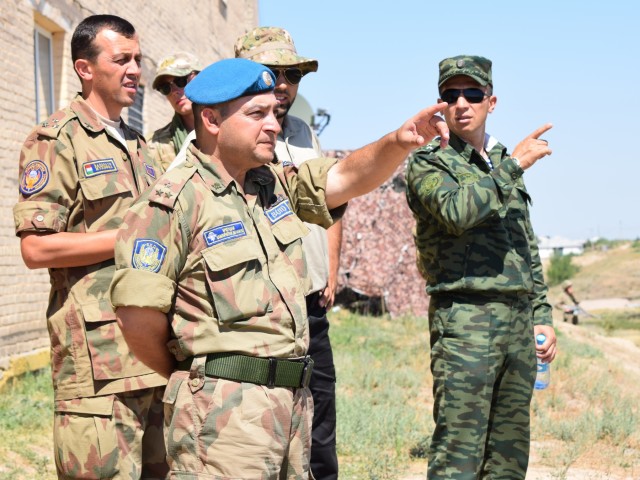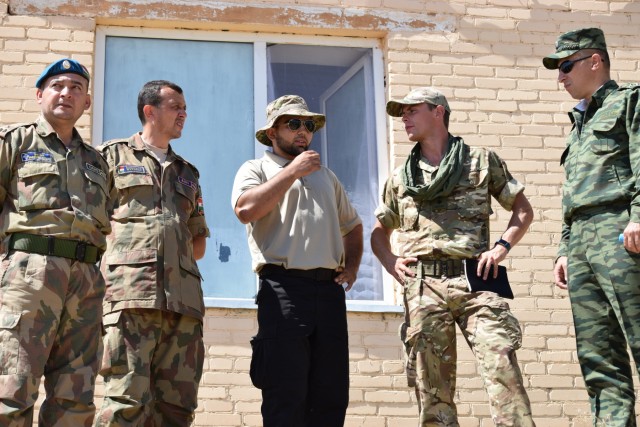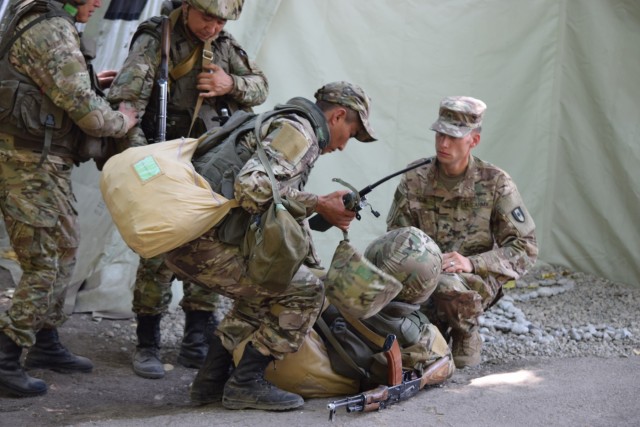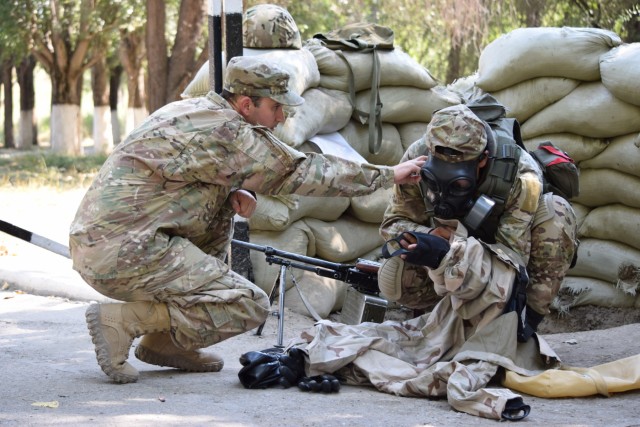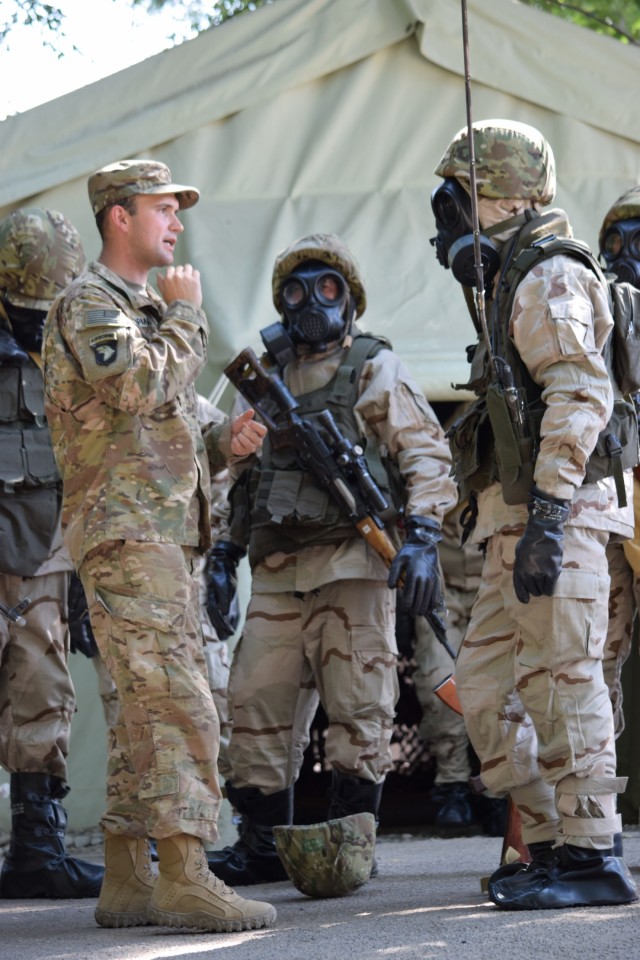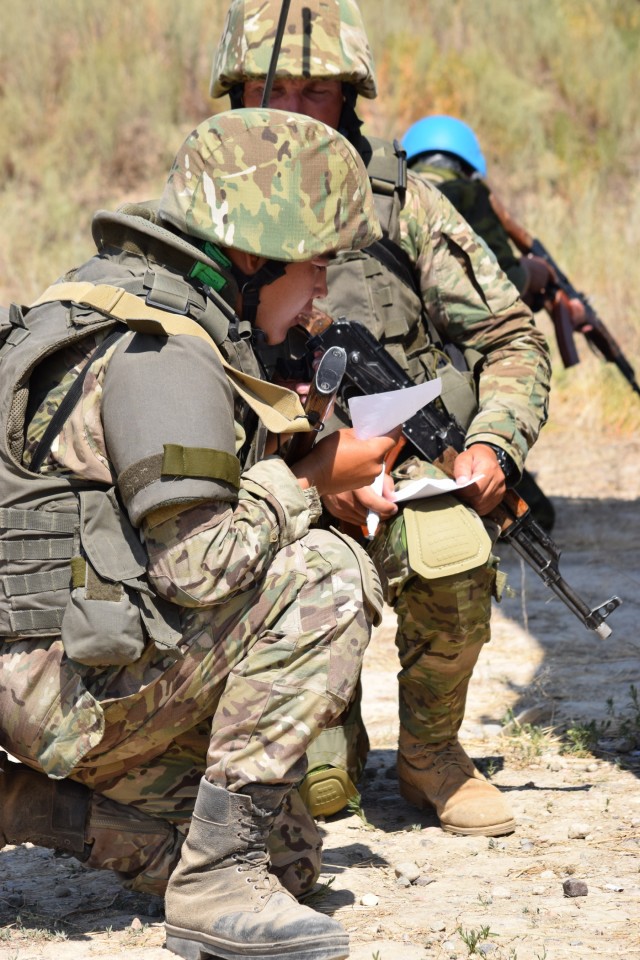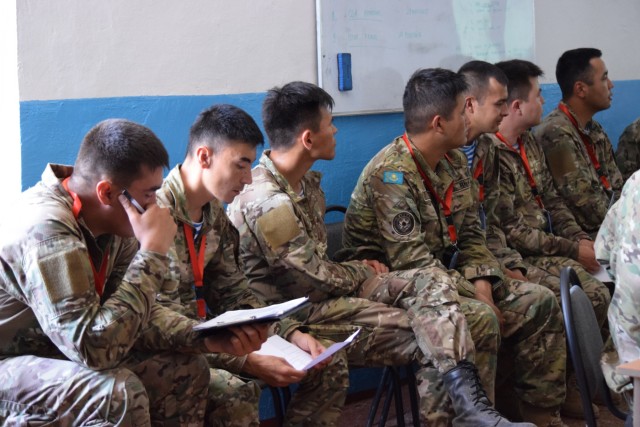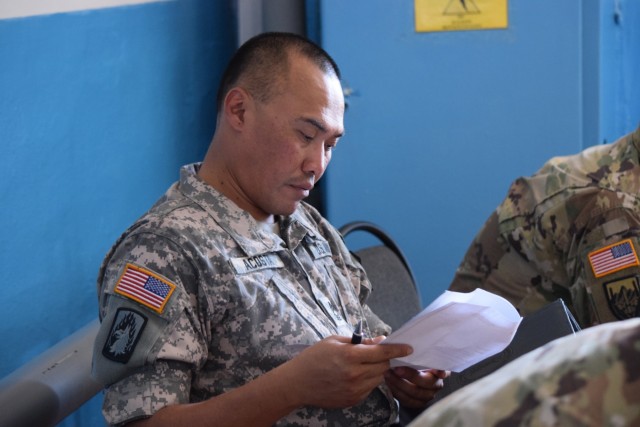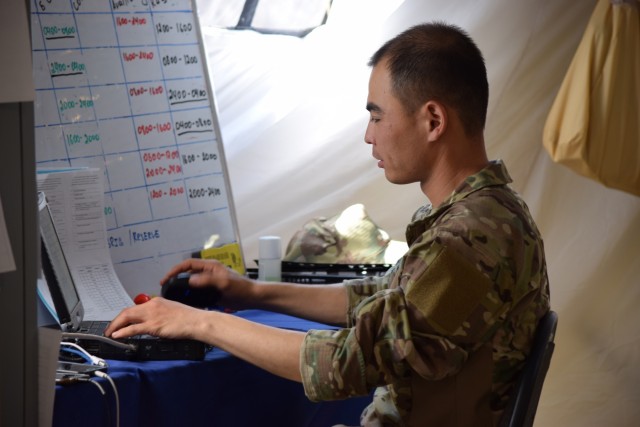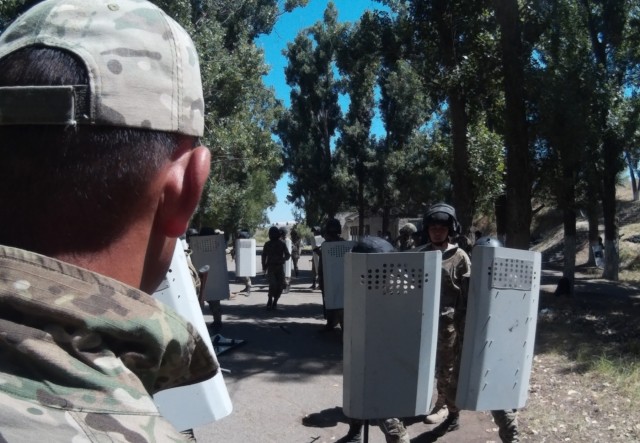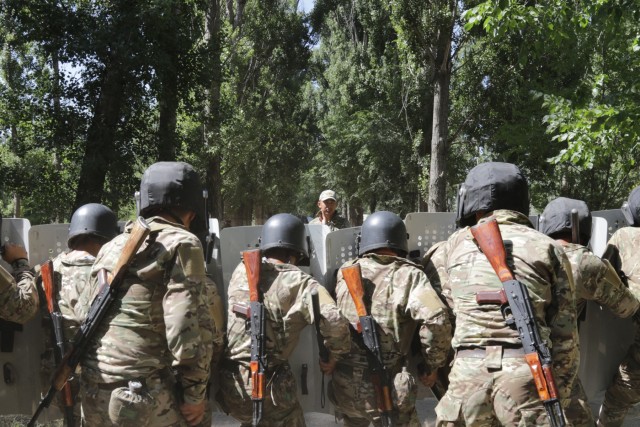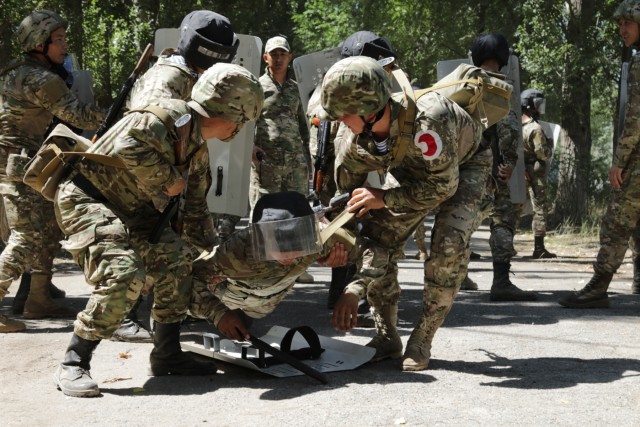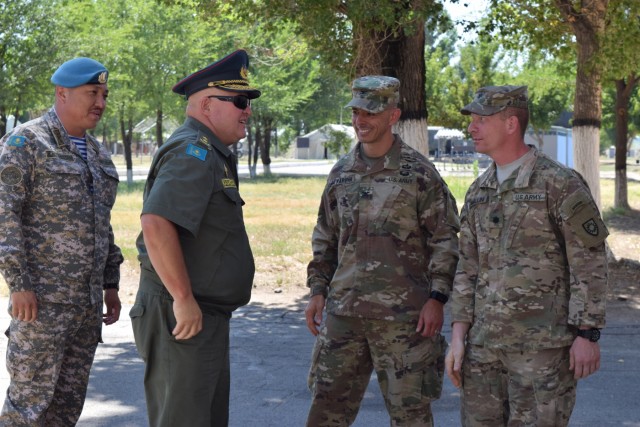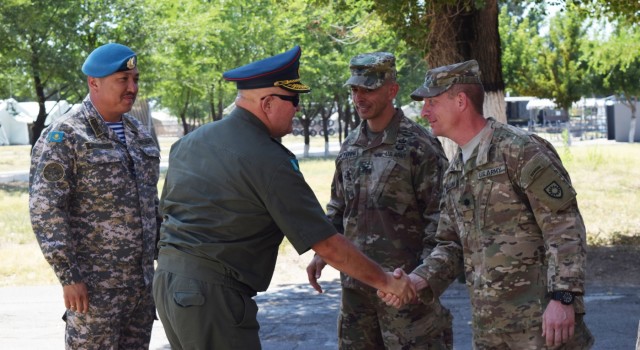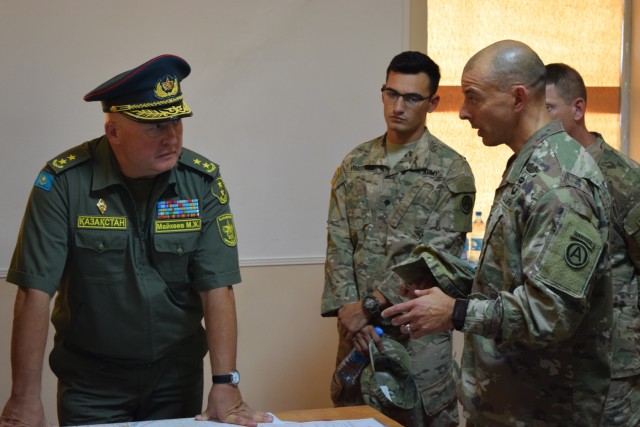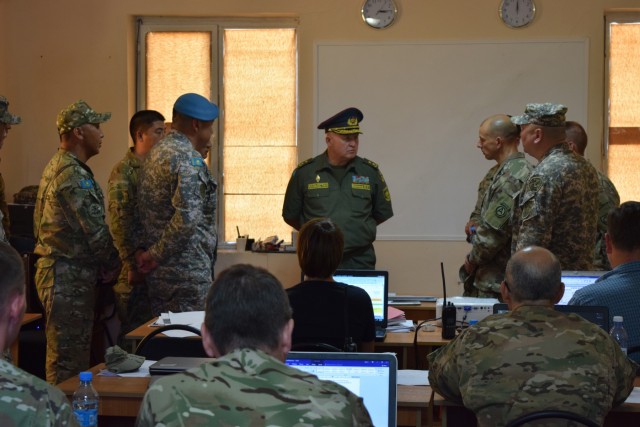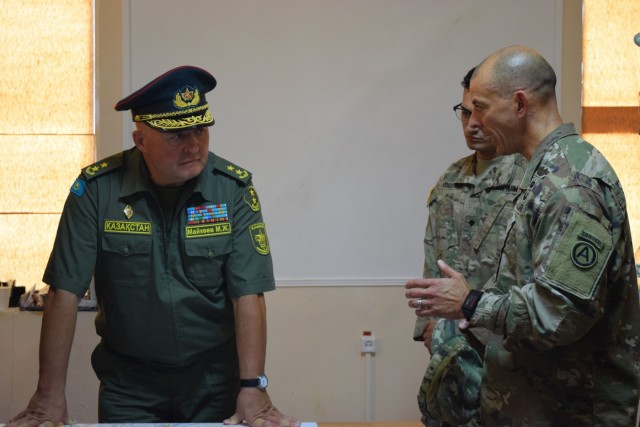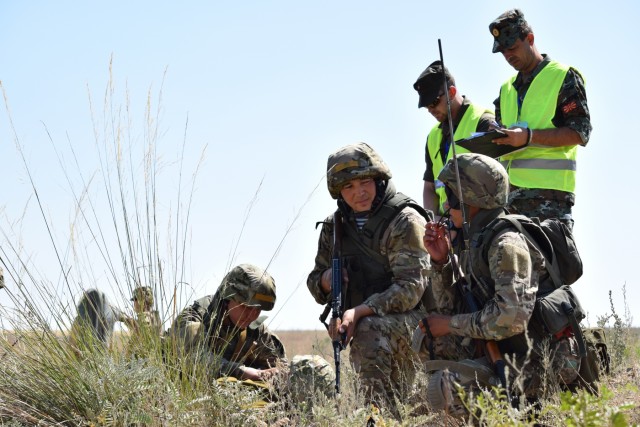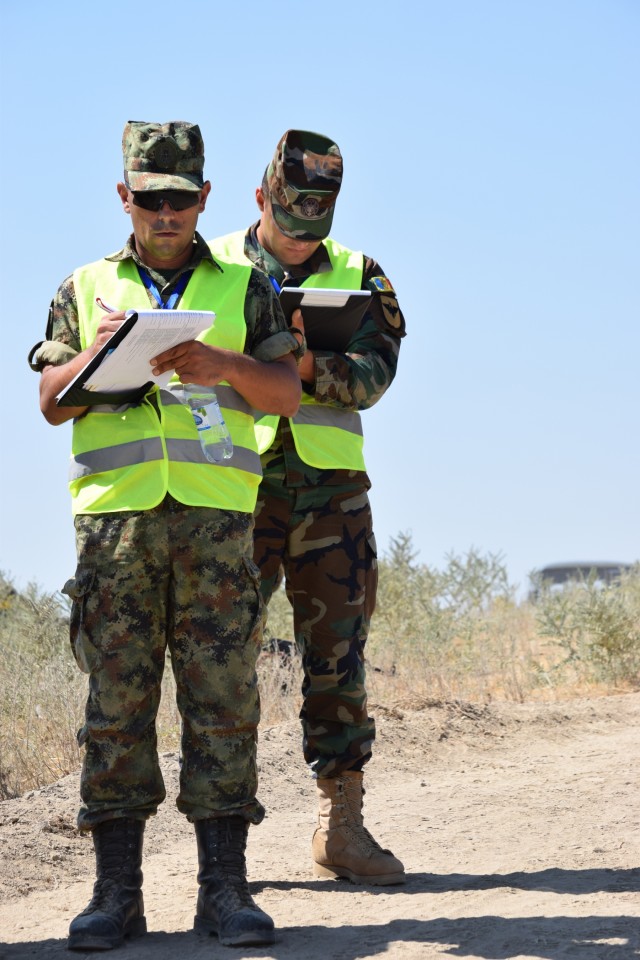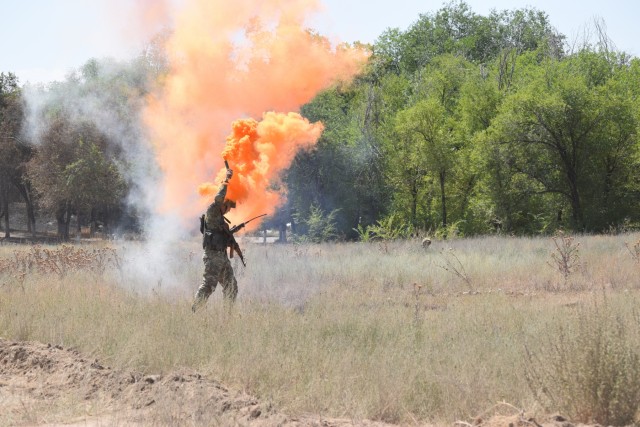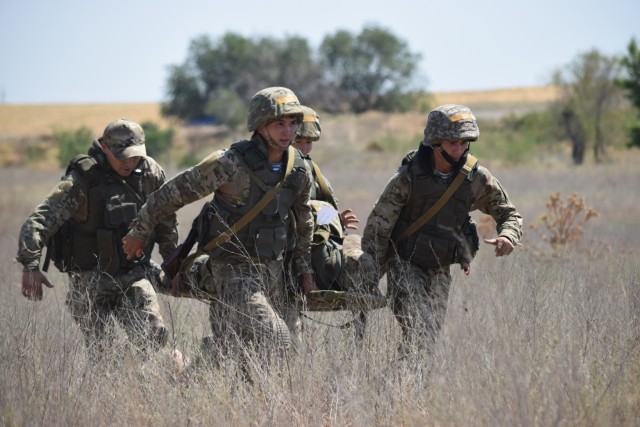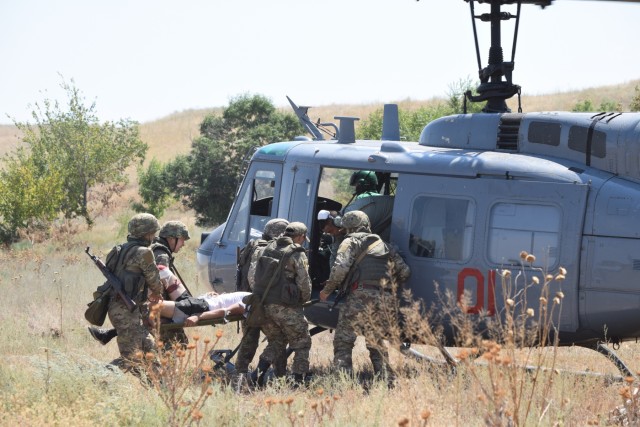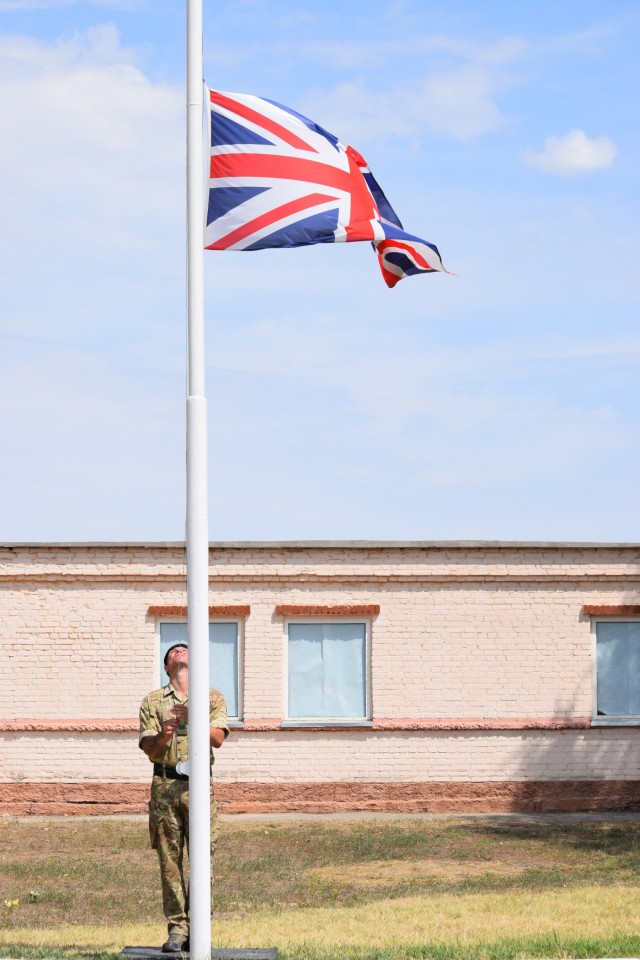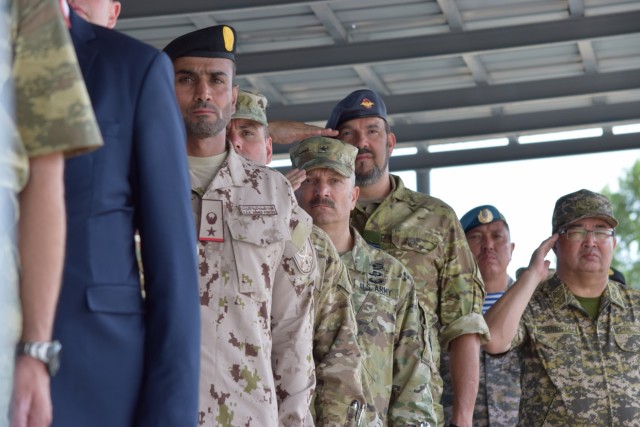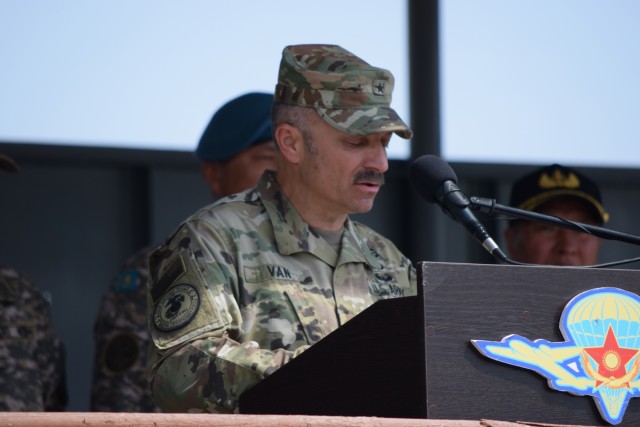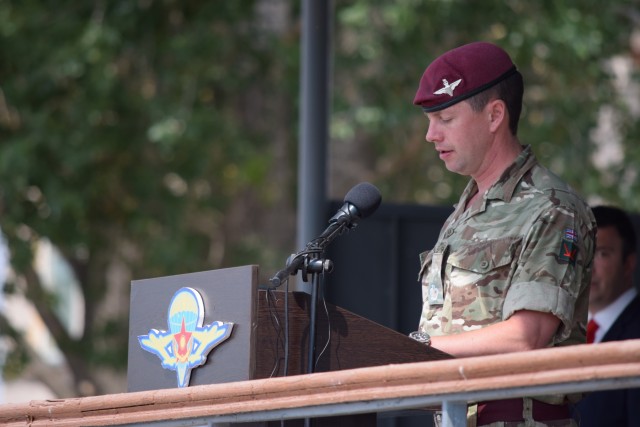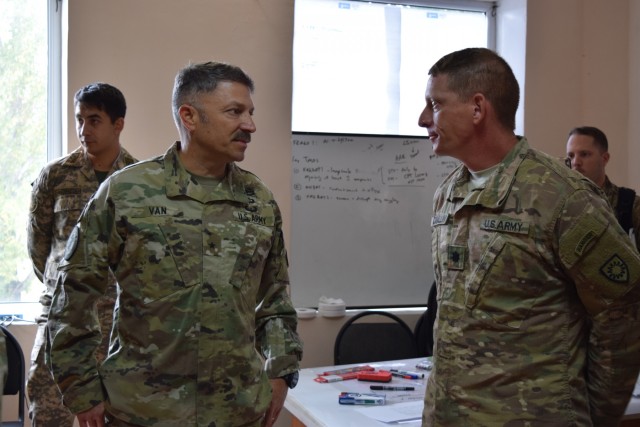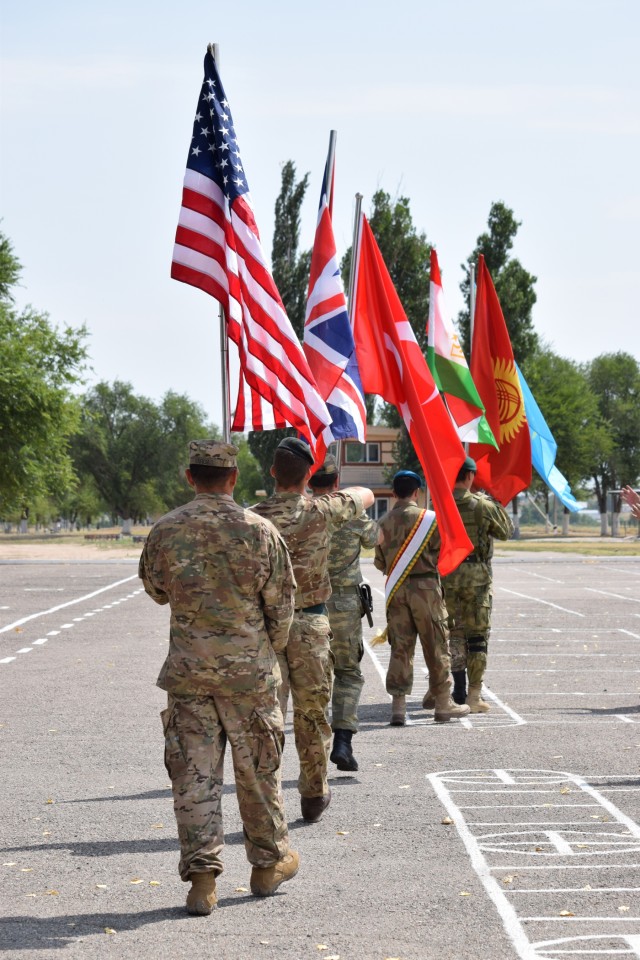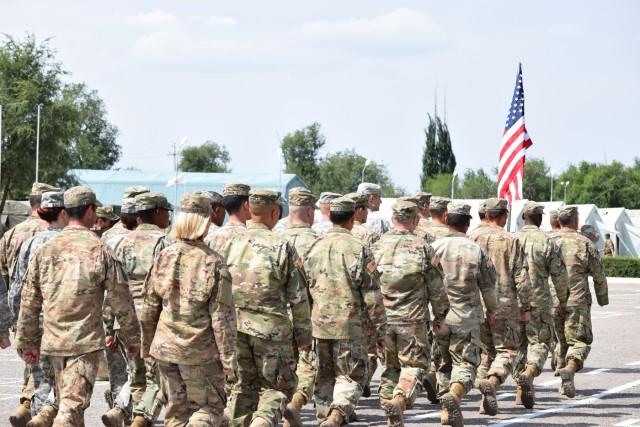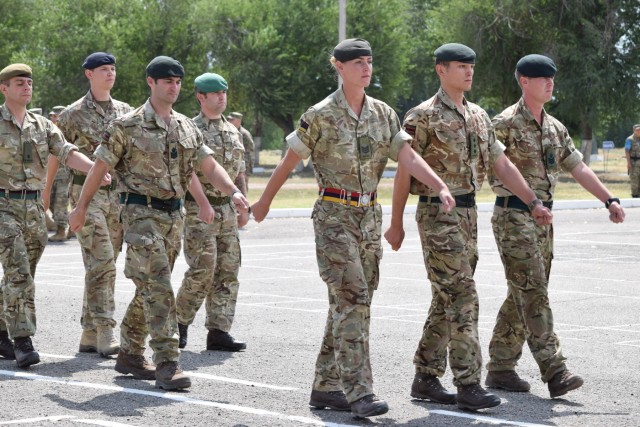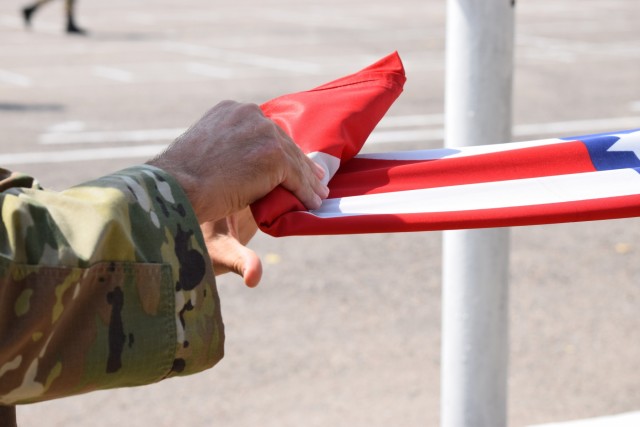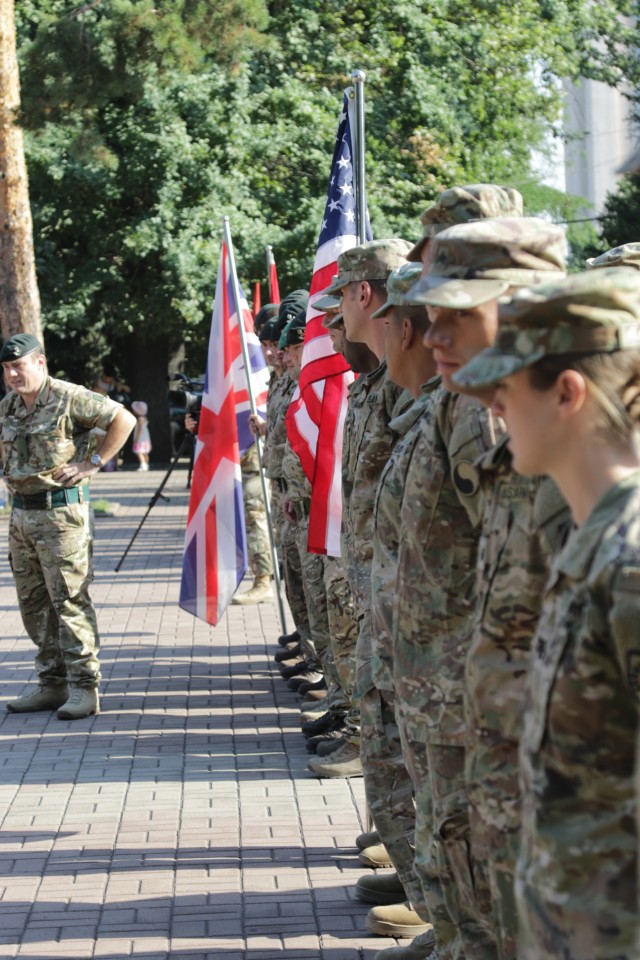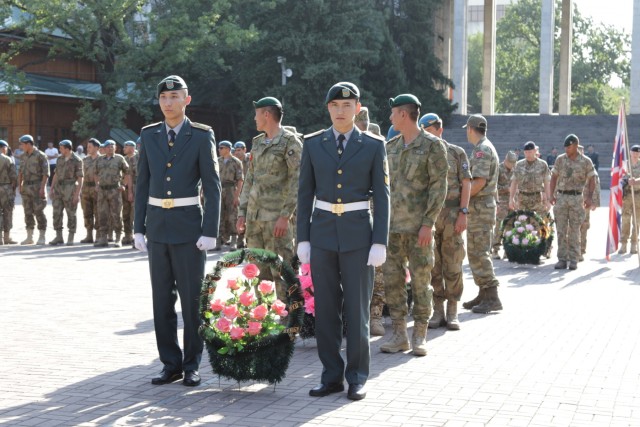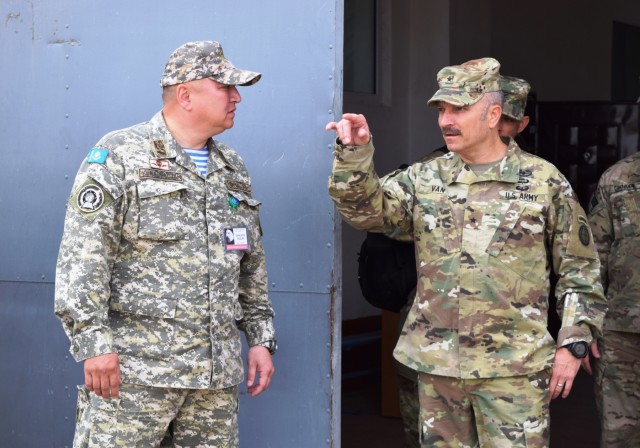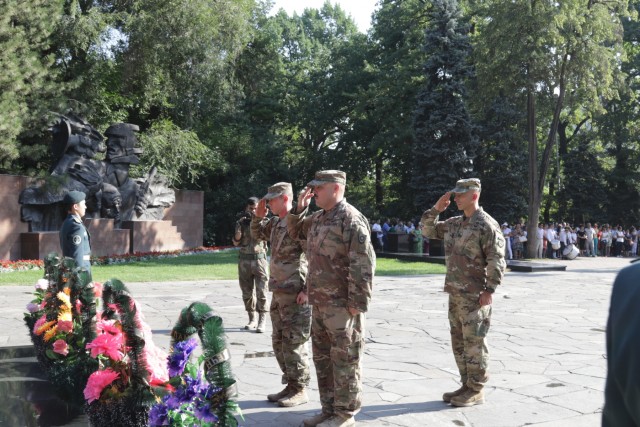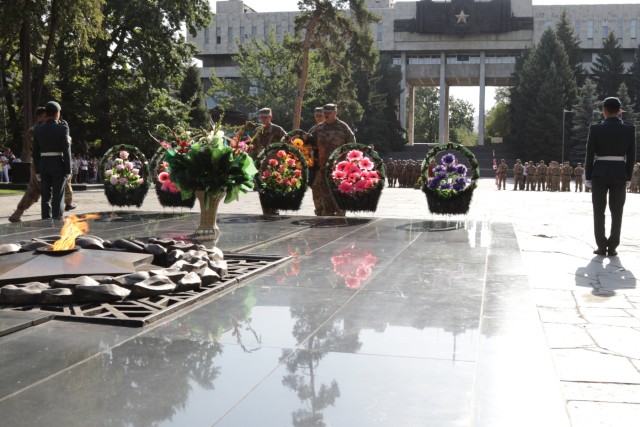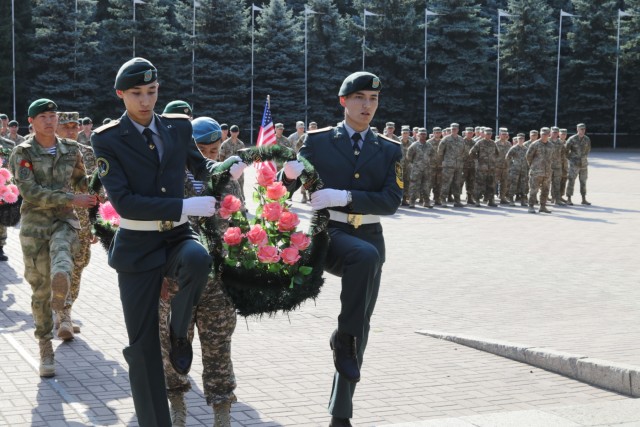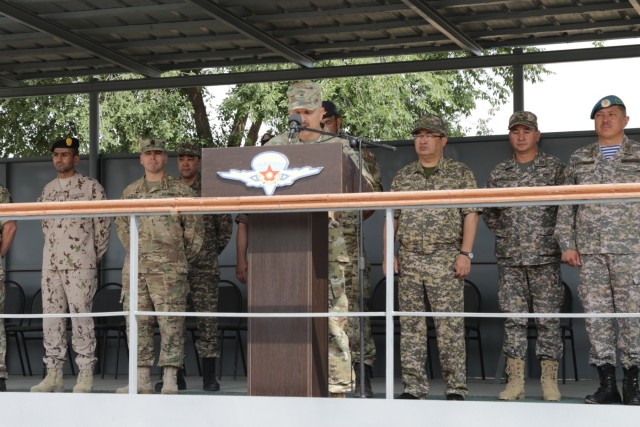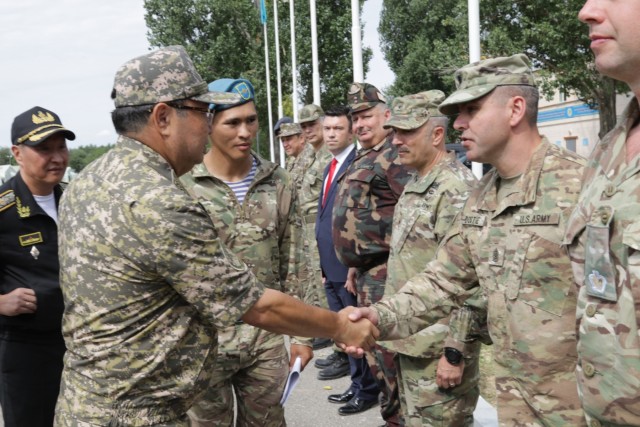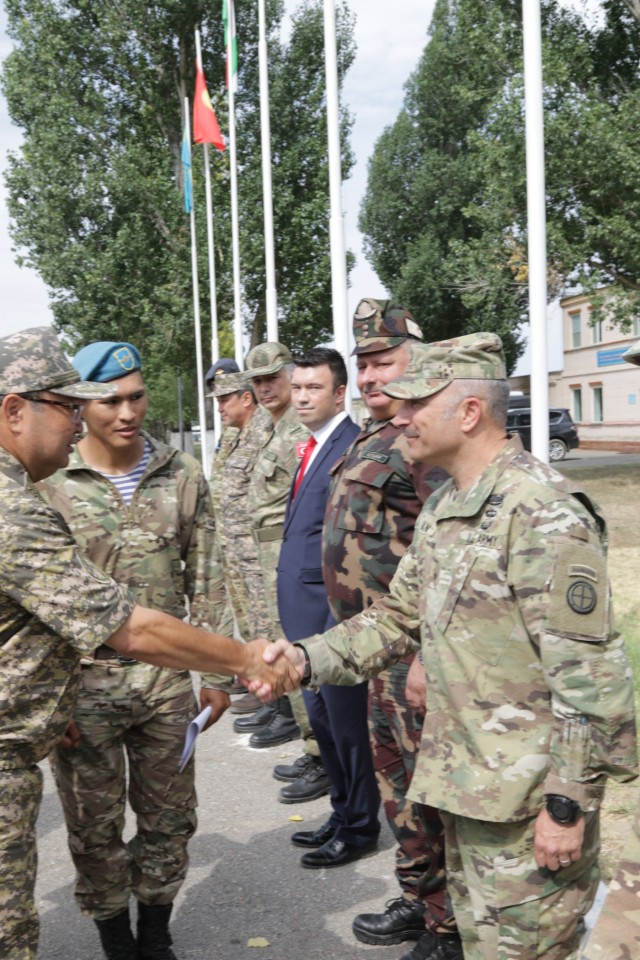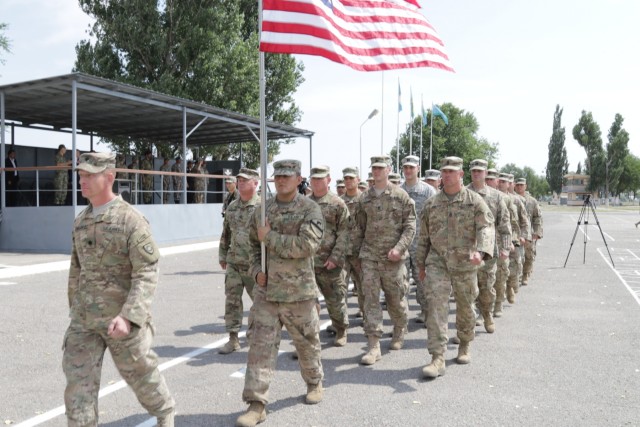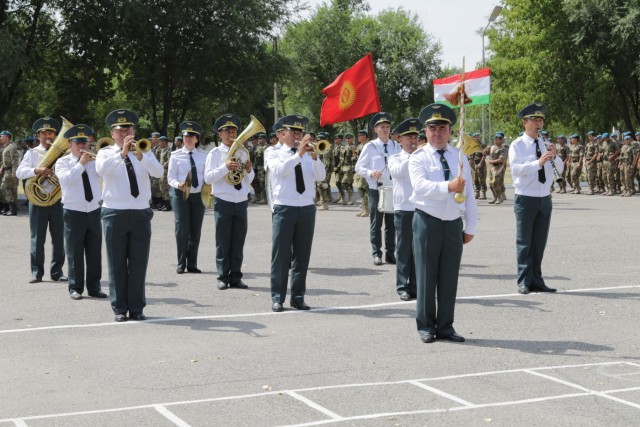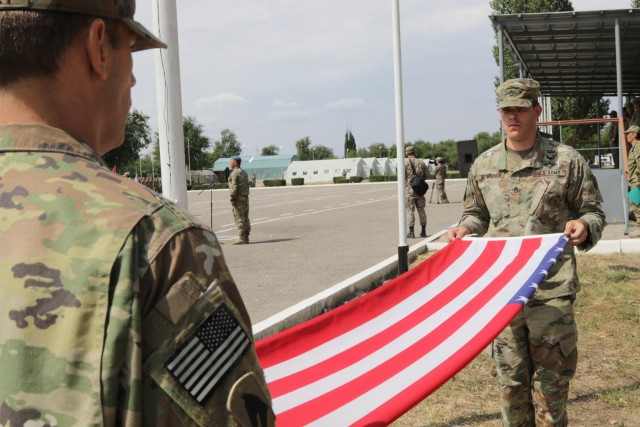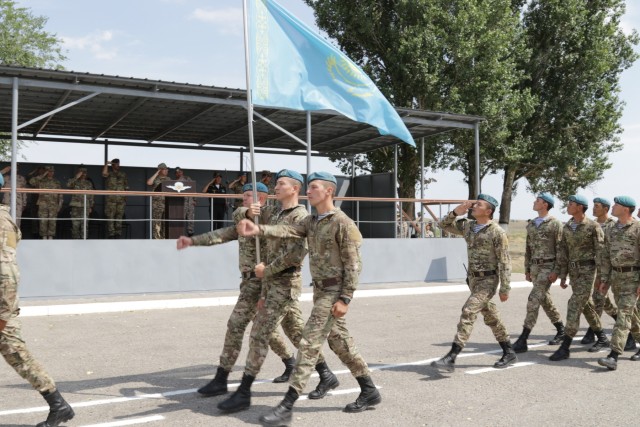 ALMATY, Kazakhstan - Six nations came together to signal the successful completion of Exercise Steppe Eagle 17 during a closing ceremony Aug. 4, 2017, at the Illisky Training Center, here, in Kazakhstan.
More than 800 soldiers from Kazakhstan, Kyrgyzstan, Tajikistan, Turkey, the United Kingdom and the U.S. built relationships and developed a mutual understanding of peacekeeping and peace support operations July 22 - Aug. 4.
Exercise Steppe Eagle has been held in the spirit of partnership for peace with a wide range of participants since 2003, said Gen. Col. Saken Zhasuzakov, Minister of Defense for the Republic of Kazakhstan. "The exercise has become a tool to train on cooperation and improve the level of interoperability."
"This is the tenth year that the U.S. has participated in Steppe Eagle along with Kazakhstan Peacekeeping Battalion," said Master Sgt. Richard Harris, 149th MET future operations noncommissioned officer in charge, who served as a company-level mentor during the exercise.
The exercise kicked off with six days of simulation training exercise (STX) lanes. Soldiers from the U.S. and U.K. integrated with the Kazakhstan Peacekeeping Battalion and companies to conduct military operation planning, rural patrolling, vehicle convoy drills, cordon and search operations, urban patrolling, crowd control and forward operating base defense and operations. Soldiers also honed their tactical medical care and chemical defense skills.
The final five days combined the skills from the STX lanes into a culminating field training exercise for all participants and a NATO Evaluation Level 1 certification for the Kazakhstan Peacekeeping Battalion.
"During the exercise, NATO experts evaluated Kazakhstan's Peacekeeping Battalion, KAZBAT, on the first level of the Operational Capabilities Concept Program, which allows us to determine the level of interoperability of KAZBAT's peacekeeping unit with the forces and assets of NATO countries and other partner countries," said Maj. Gen. Jan K. Toft, director of the Cooperation Security Division of the NATO Headquarters International Military Staff.
Toft said he felt confident these concepts were fully achieved.
"I would like to congratulate all of the officers and soldiers and other exercise participants for successfully conducting Exercise Steppe Eagle 17," he said. "I do believe that military cooperation in Kazakhstan and other NATO countries and partners will grow."
Soldiers from participating countries "have demonstrated a desire and commitment to work together to conduct multinational peacekeeping operations," said Brig. Gen. Jeffrey Van, Task Force Spartan deputy commanding general.
In addition to the military training, soldiers from each country immersed themselves in the Kazakhstani culture, proving there was a lot more to learn from each other. Soldiers compared cultural differences and further strengthened the bonds formed during the exercise.
During a culture day hosted by Kazakhstan's Airmobile Forces Brigade, soldiers from all six nations participated in a wreath-laying ceremony at the World War II memorial, the Park of 28 Panfilov Guardsmen, and a concert at the brigade headquarters.
"Exercise Steppe Eagle gave all of us an opportunity to train hard and sharpen our military skills. It also gave us the opportunity to build relationships and create lasting friendships," said Van.
Related Links: