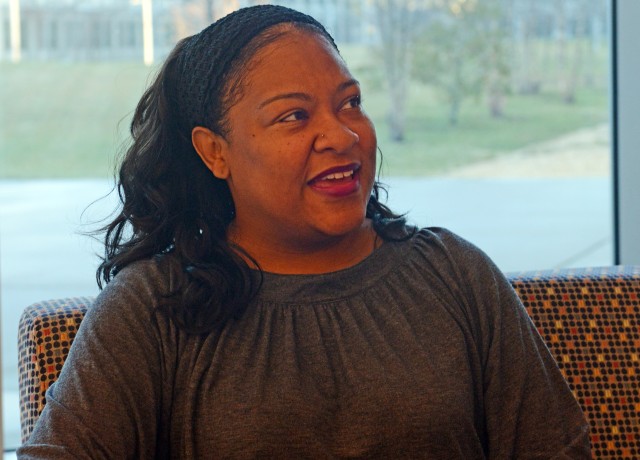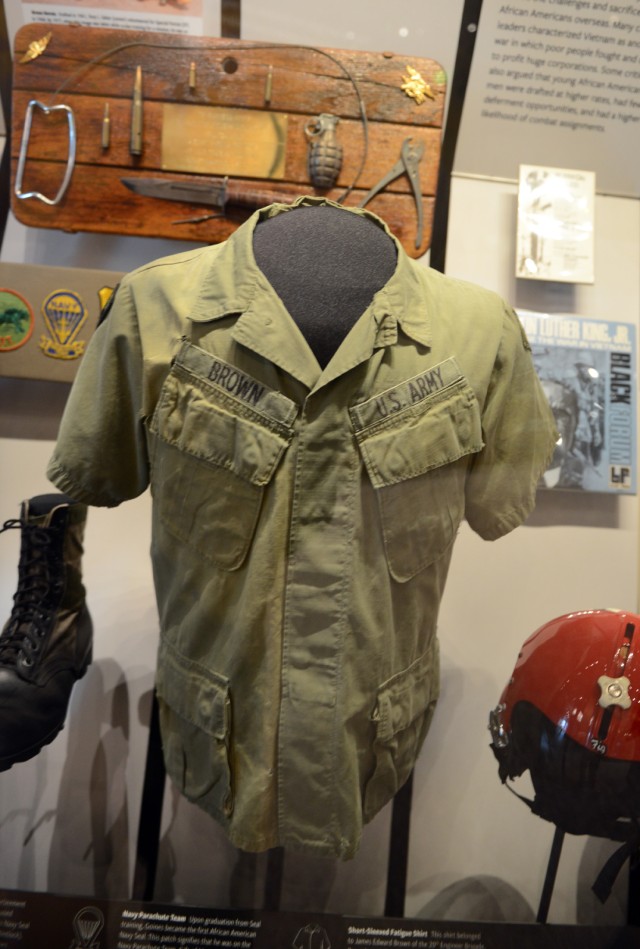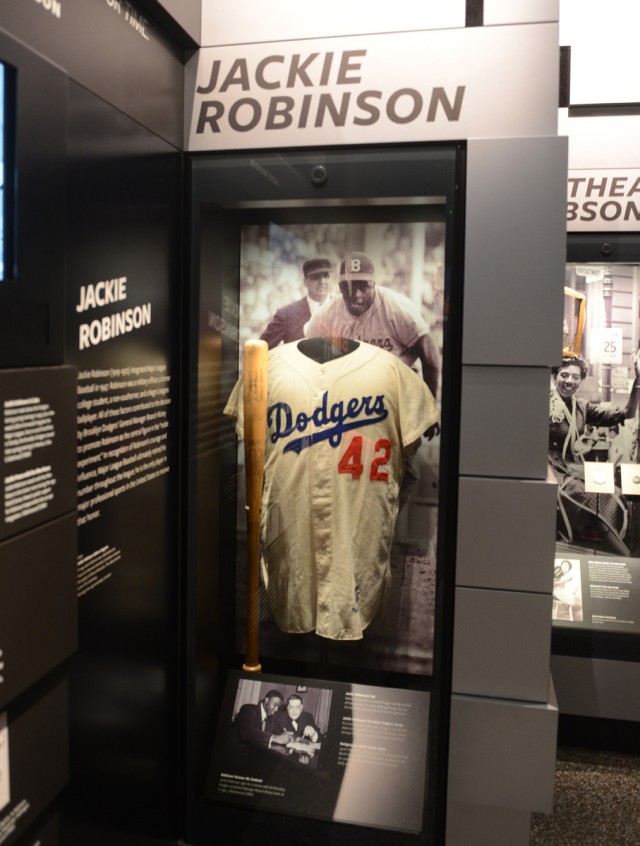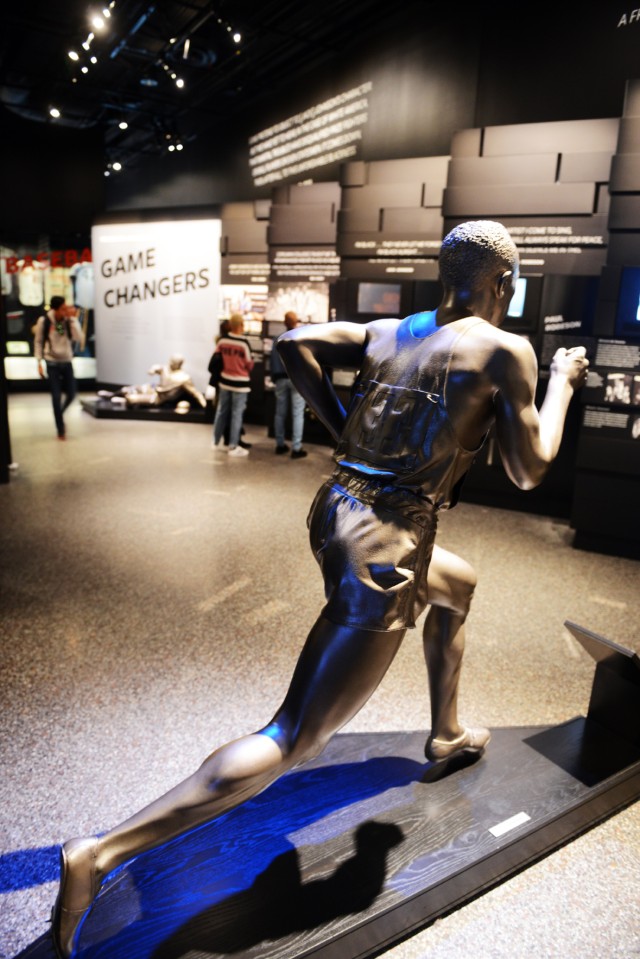 ABERDEEN PROVING GROUND, Md. (Army News Service) -- Chenel R. Banks' timing was impeccable.
In September, she flew from Afghanistan to the U.S. for rest and relaxation, or R&R leave, just in time to visit the grand opening of the Smithsonian National Museum of African American Heritage and Culture on the Mall in Washington, D.C.
A program analyst with Army Communications-Electronics Command, G-5, Banks has always been proud of her African-American heritage, and so has her family. The museum, she said, stands as a powerful reminder of the many reasons for that pride.
Among the prominent African-American figures celebrated there are Civil-Rights leaders like Dr. Martin Luther King, Jr. and Rosa Parks, and sports luminaries like Muhammad Ali and Jacki Robinson. Displays showcase the musical instruments, attire and memorabilia of music legends Billie Holiday, Ray Charles, and many others.
But for Banks, the military portion of the museum is the most relevant. An entire section of the museum is devoted to the African-Americans who served in the armed forces in every campaign, from the Revolutionary War up to today. Uniforms, weapons and accouterments are on display, as well as letters and manuscripts.
A number of Banks' family members served in the military or are currently serving. Her grandfather served in the Army; her uncles served in the Marine Corps; her ex-husband is a retired Soldier; and her Soldier son, Duvowel Peaker Jr., currently serves as a 25Q multichannel transmission system operator/maintainer stationed at Fort Bliss, Texas.
After her R&R, Banks returned to Bagram Air Base to finish her deployment. During her deployment, an attack on Nov. 12 at the base by a suicide bomber killed four Americans and injured 17 others. The blast shook her living quarters, an intermodal container.
"It was very scary," she remembered. "At the time, we didn't know what was happening. We get incoming rockets all the time, right after the sirens sound. But this time, no sirens went off to warn us."
Despite the danger of living and working in Afghanistan, Banks said, she was glad she went. "It was the best experience in my life," she said, "working close to the warfighter and experiencing what's really happening in that deployed environment."
Her deployment ended in December. She has since returned to her hometown of Aberdeen, Maryland, where as a high school student she once ran track and was a cheerleader. Today, she works as a portfolio manager for the MITRE Corps. She handles their information-technology contracts for all of the services.
In her free time, she is working on her genealogy, which she says is a complex pursuit. The lives of her African-American ancestors were not well documented, so she expects the project will remain a work in progress for some time.
Each year, she and others celebrate Black History Month by attending the Black History Month Concert, held on the installation. She looks forward to going again this year with her daughter, Pashayla Peaker, a student at nearby Harford Community College.
(Follow David Vergun on Twitter: @vergunARNEWS)
Related Links:
ARNEWS email subscription signup