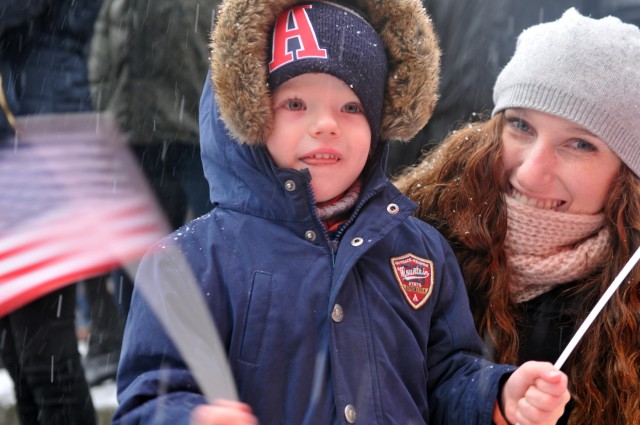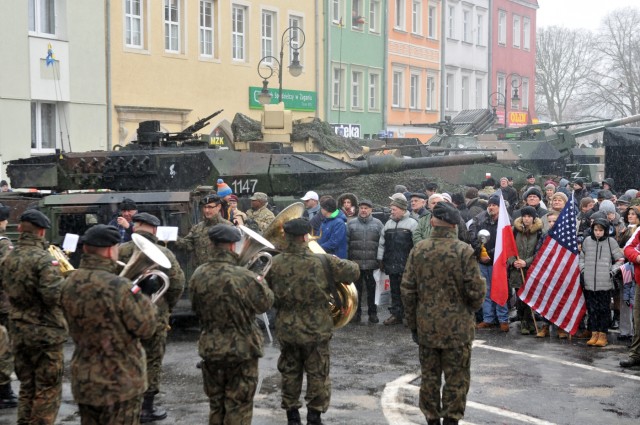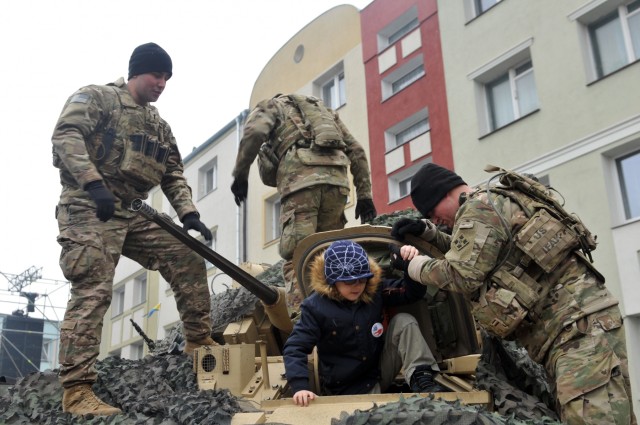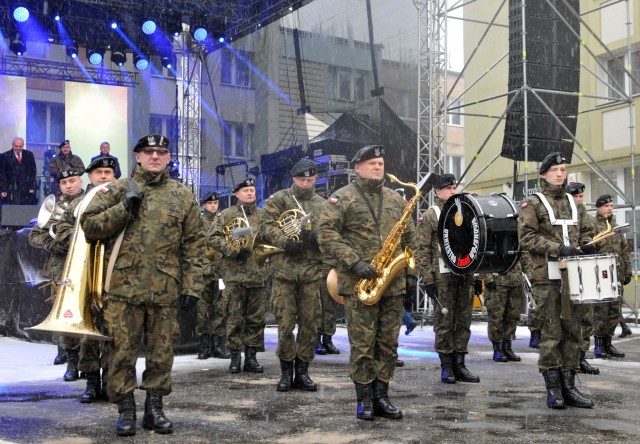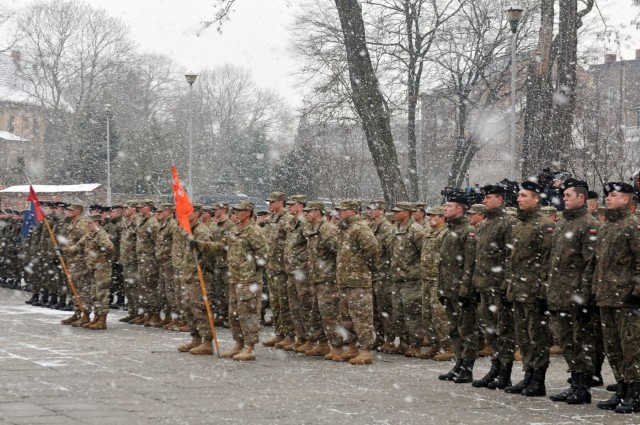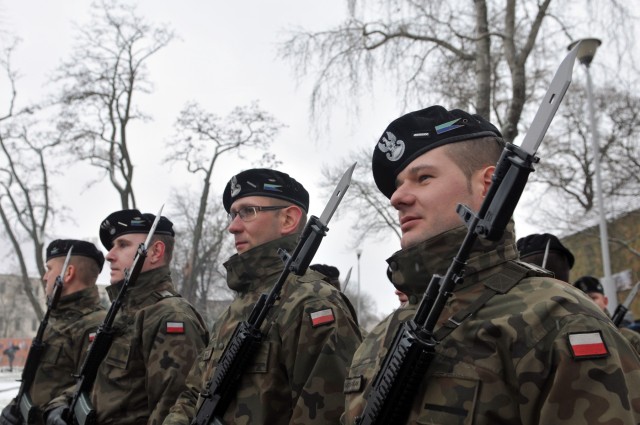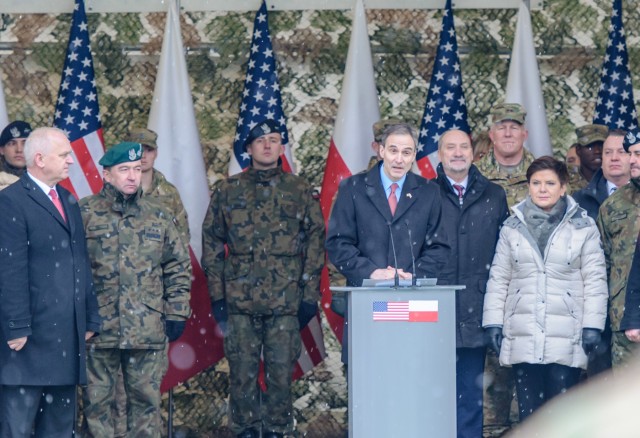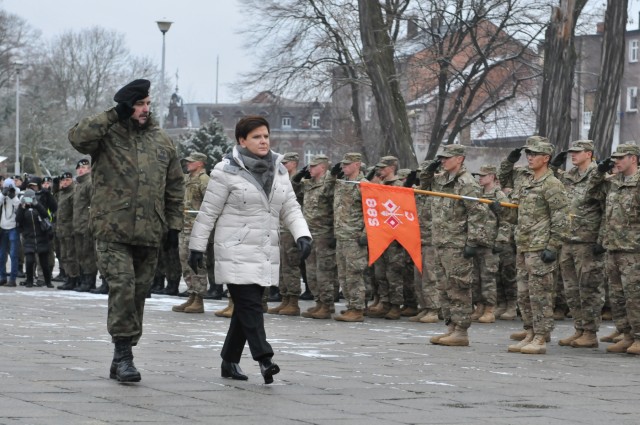 ZAGAN, Poland - The citizens of Poland formally welcomed American Soldiers during a ceremony at Gen. Stanislaw Maczek Park here Jan. 14, 2017.
Polish Prime Minister Beata Szydlo welcomed Soldiers from the 3rd Armored Brigade Combat Team, 4th Infantry Division to her country, saying it was a "great day" that would ensure Poland's freedom and security.
"It's a great day today when we can welcome, here in Zagan, American Soldiers who represent the best and the greatest Army in the world," Szydlo said.
The ceremony was part of a much larger Safe Poland Day celebration, which included displays of U.S. and Polish vehicles and equipment. Soldiers from 3ABCT along with their Polish counterparts had the opportunity to mingle with and meet the local citizens.
"Everybody's super welcoming. They're excited Americans are here," said 1st Lt. Kyle Esparza the scout platoon leader in Headquarters and Headquarters Company, 1st Battalion, 8th Infantry Regiment. "The Polish Soldiers are swapping patches with me and my Soldiers. It's awesome. It's nice to be part of an allied force."
Nearly 4,000 U.S. Soldiers from the "Iron Brigade" out of Fort Carson, Colorado, have rotated to Eastern Europe as part of continuous, "heel to toe" troop rotations to bolster ties with NATO allies. U.S. forces have been training in Poland as part of Atlantic Resolve since 2014.
Along with the Soldiers, more than 2,700 pieces of military equipment, transported via ship, rail and road from Fort Carson have also been deployed to Poland.
Maj. Gen. Timothy McGuire, deputy commander of U.S. Army Europe said that the presence of the Americans was a sign of the continued commitment to the defense of Poland and to the NATO alliance.
"The 3rd Armored Combat Team, is a highly capable and ready force with the best equipment, leadership and training of any combat force in the world," he said.
This marks the first time in several years, that the United States has rotated both troops and equipment to the region.
U.S. Ambassador to Poland, Paul Jones said that the Soldiers arriving in Poland were "America's most capable force," and their presence in Poland embodied an "iron-clad commitment" to defending its NATO allies
The U.S. forces will spend the remainder of the month assembling and training at Polish military bases in Zagan, Boleslawiec, Switoszow and Skwierzyna before dispersing across seven locations in Eastern and Southern Europe for training and exercises with its European allies.
"As it has been for more than 70 years, our common goal is to keep the peace by always being prepared. America will always stand with Poland to defend freedom," said McGuire.