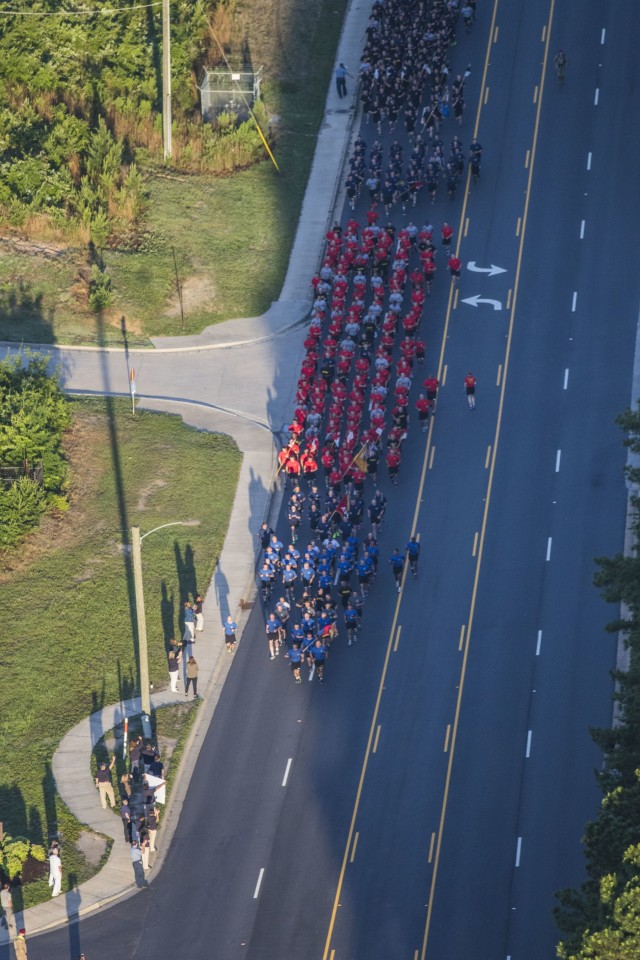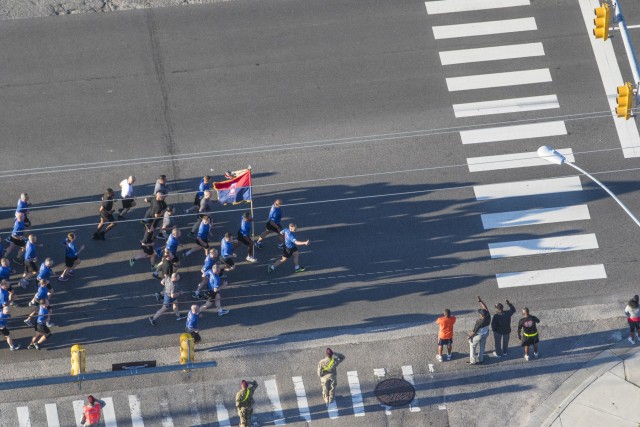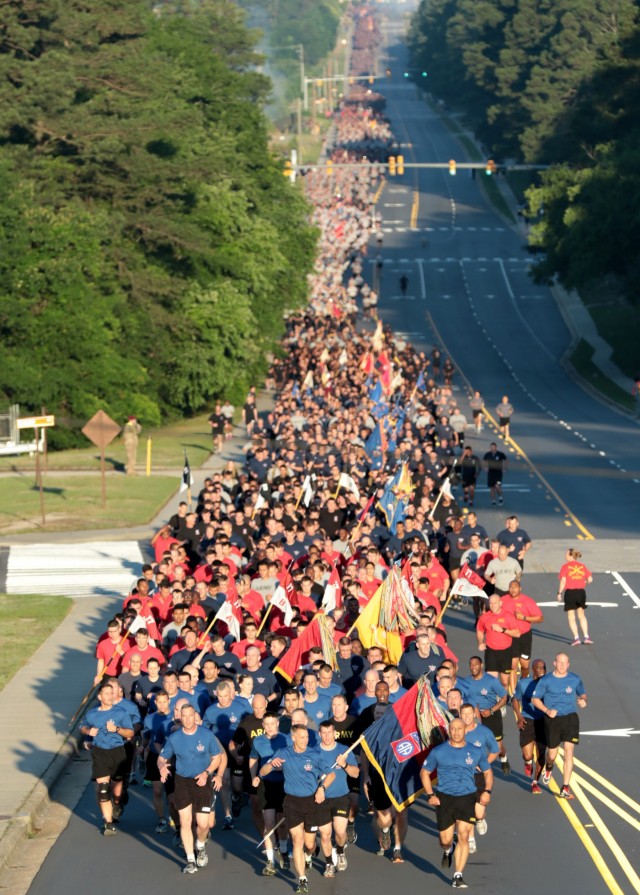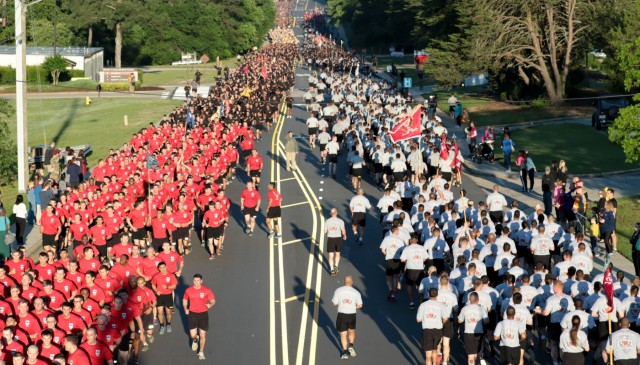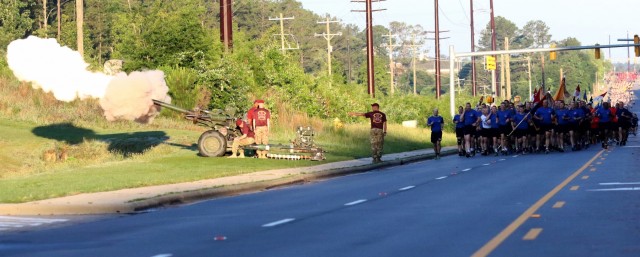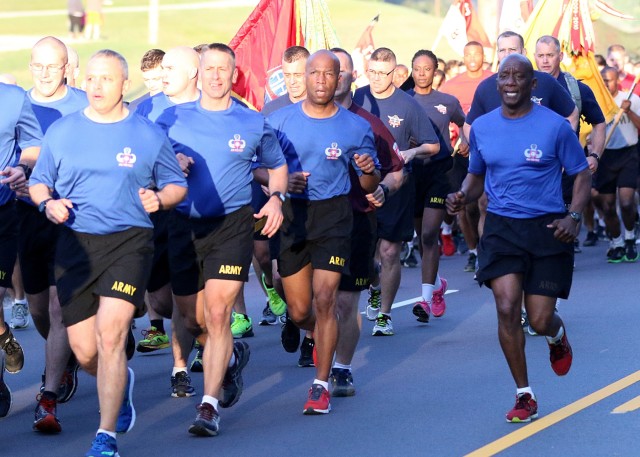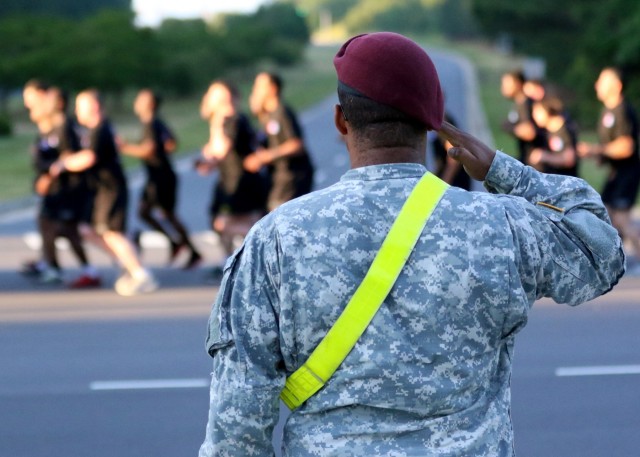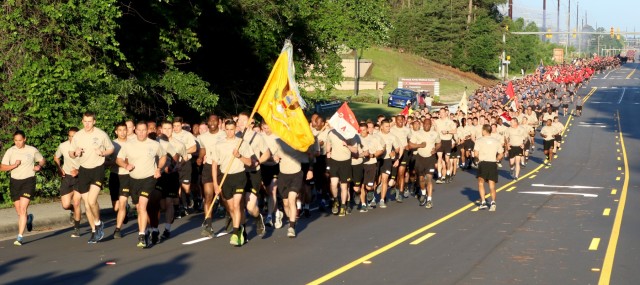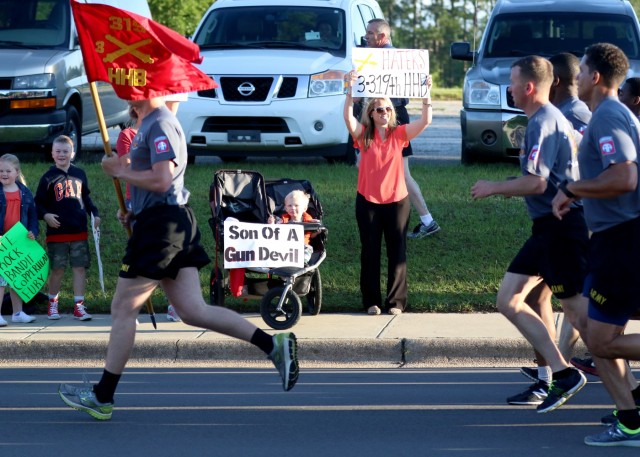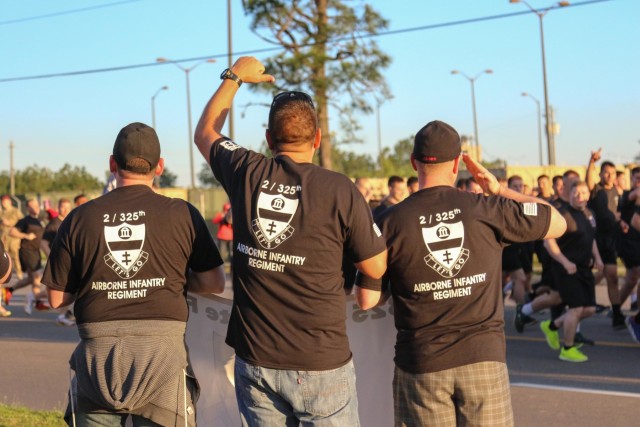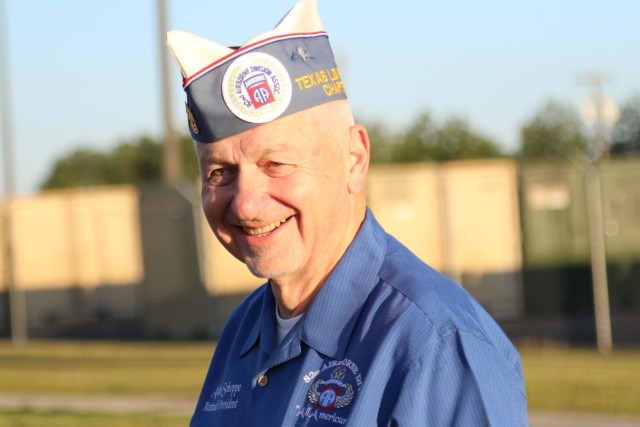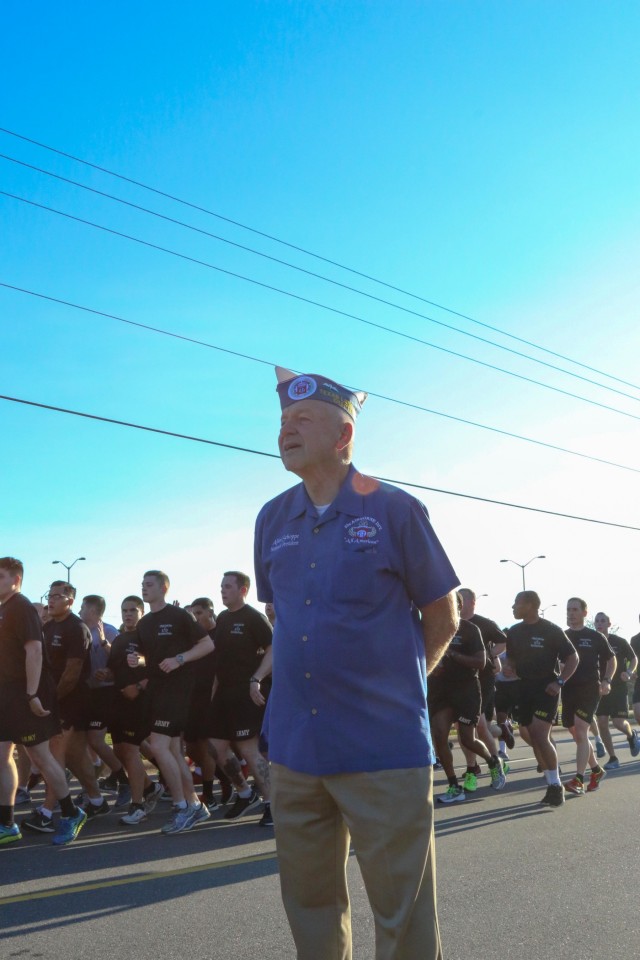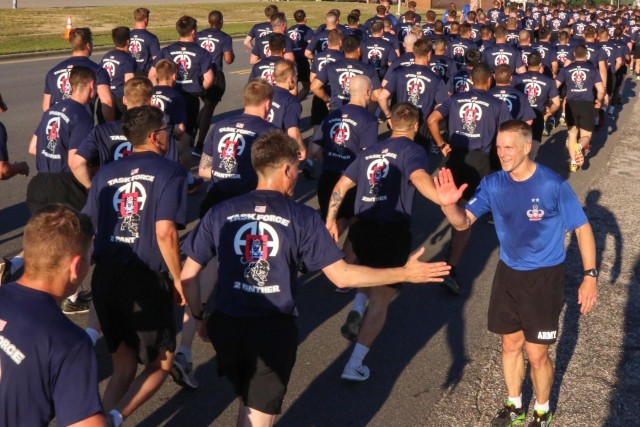 The 82nd Airborne Division kicked off All American Week 2016 with a four-mile Division Run at Fort Bragg, N.C., May 23.
The formation, led by Maj. Gen. Richard Clarke and Command Sgt. Maj. Michael Green, the 82 Abn. Div. command team, was comprised of more than 15,000 Paratroopers and spanned nearly a mile in distance. Along the road, Family members waved flags, held up signs and cheered on their Paratroopers.
All American Week is an opportunity for Paratroopers, past and present, and their Families to come together and enjoy the camaraderie and celebrate being members of the All American Division. This year's All American Week theme is "Tomorrow's Force, Today."