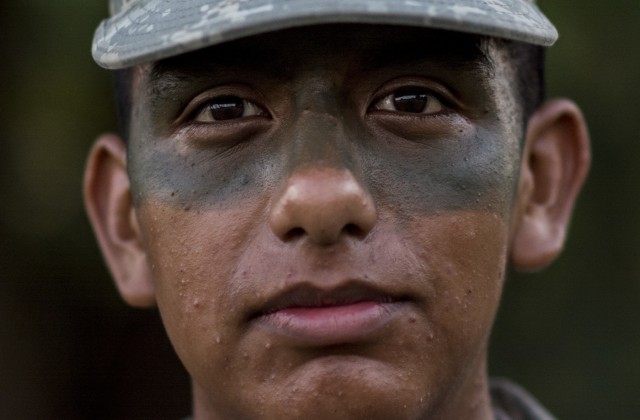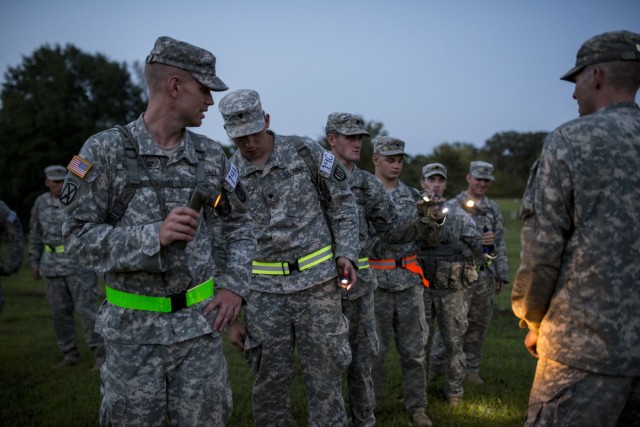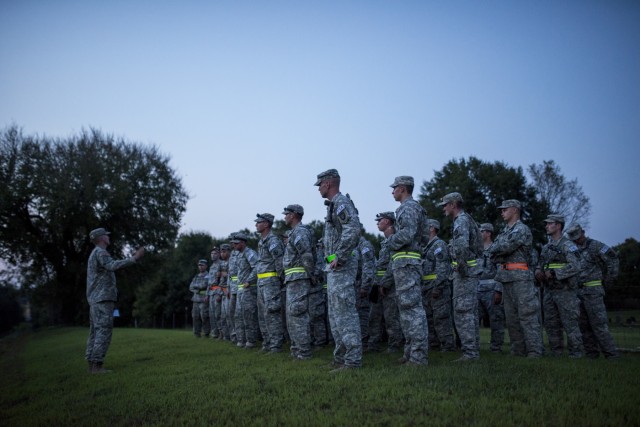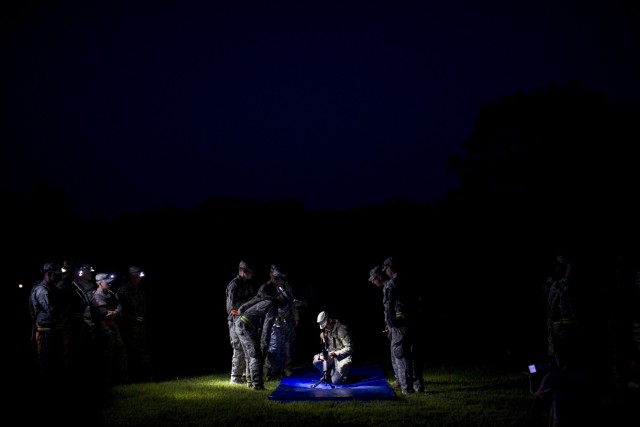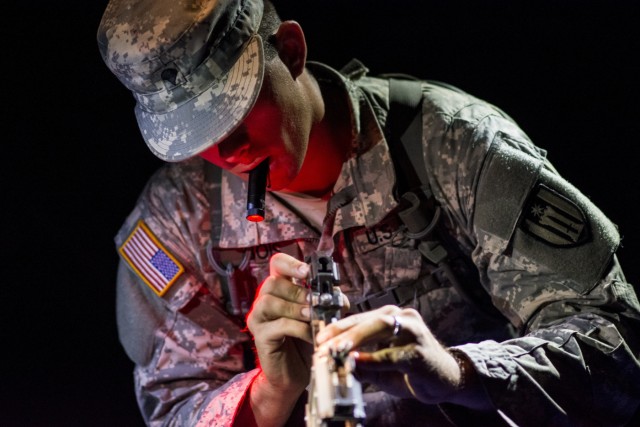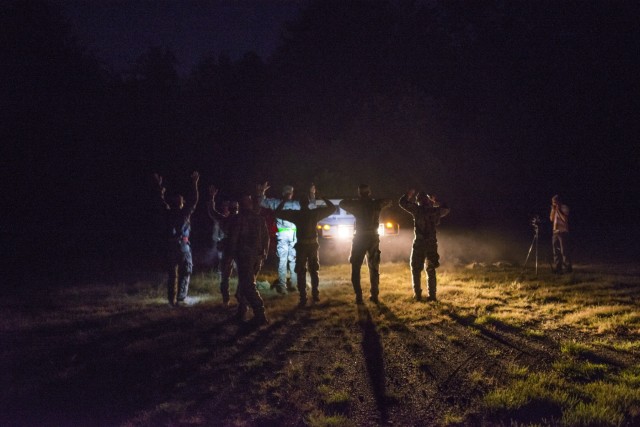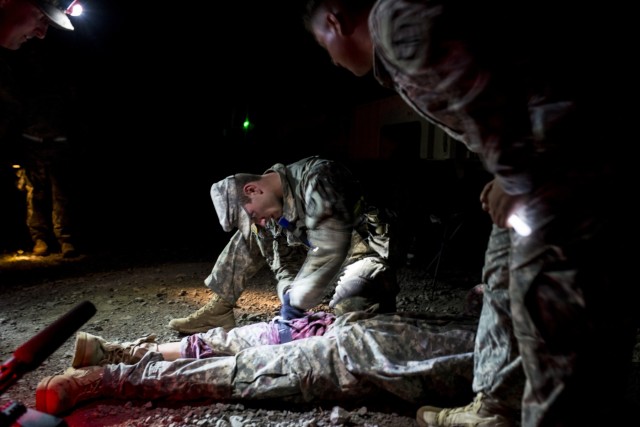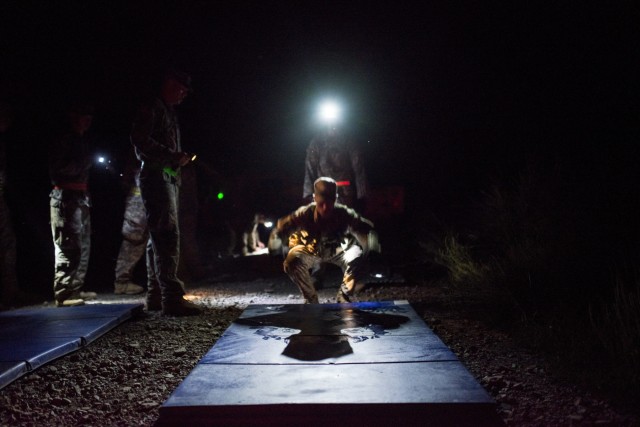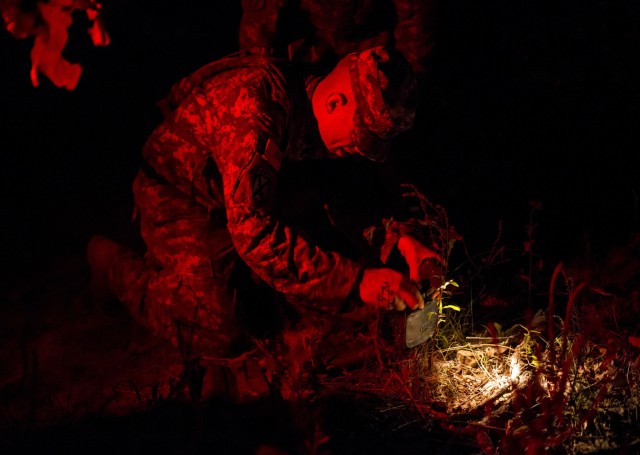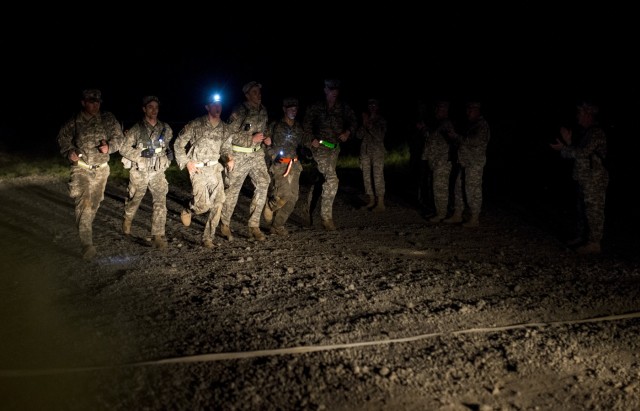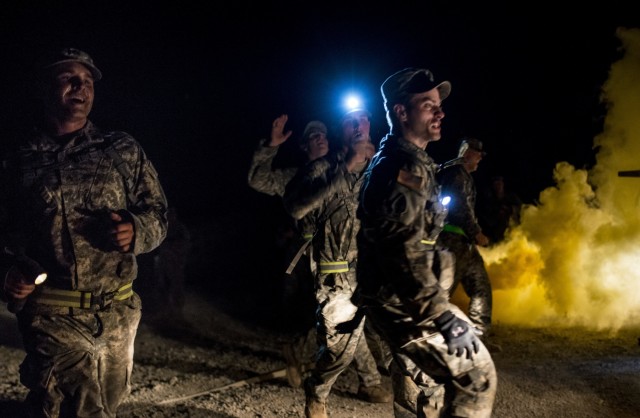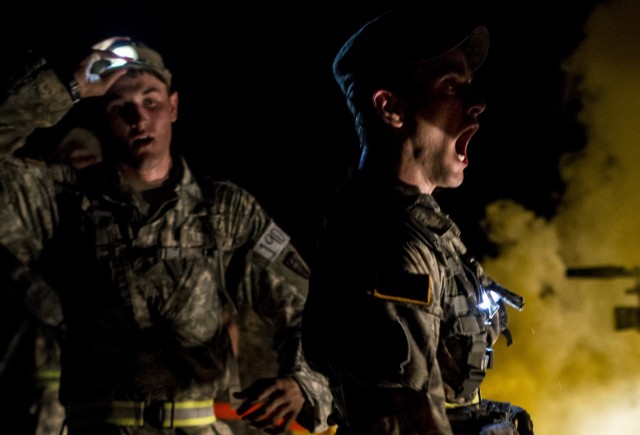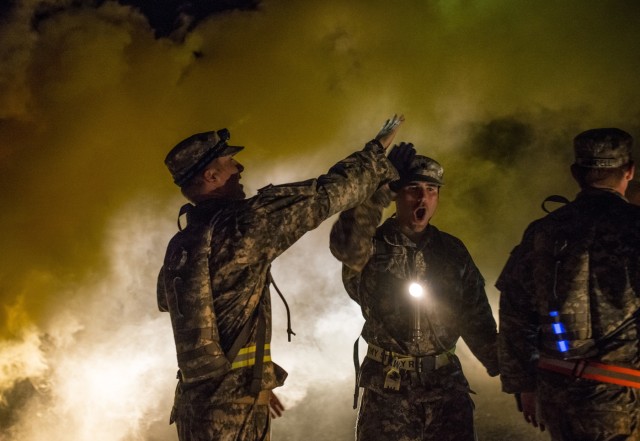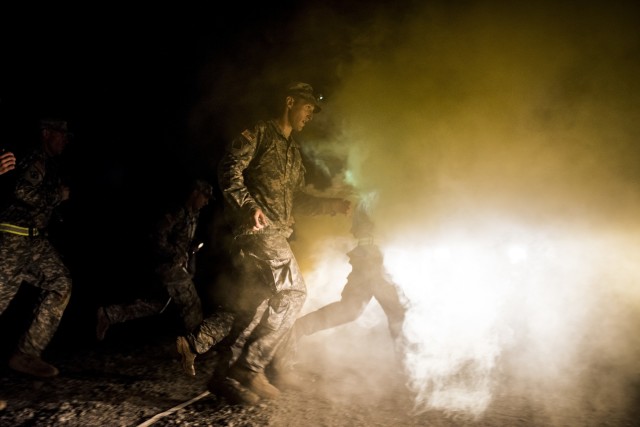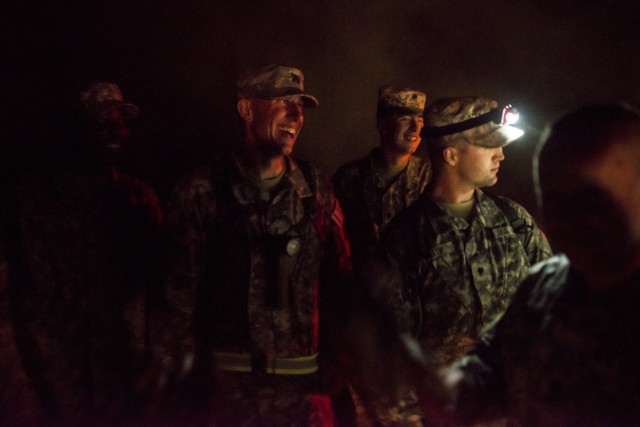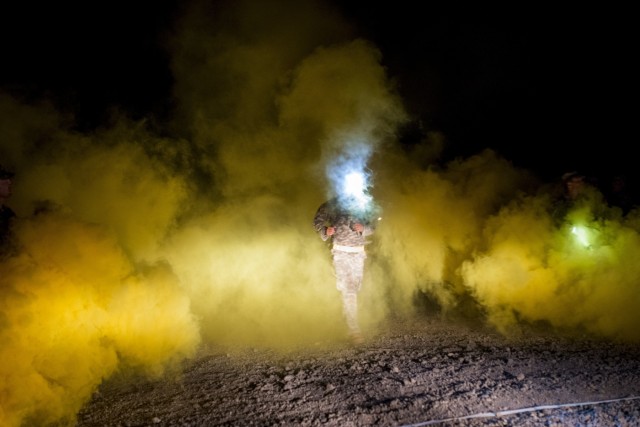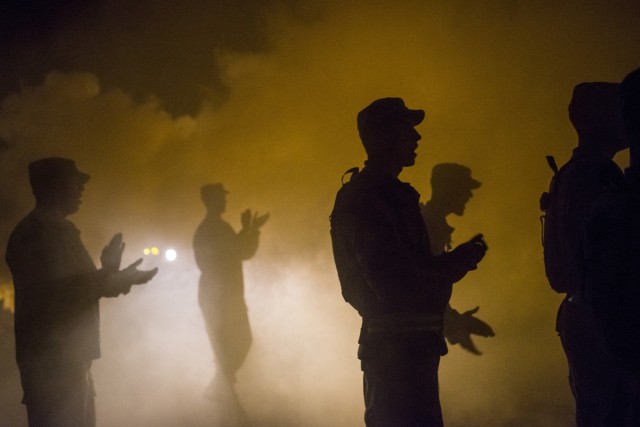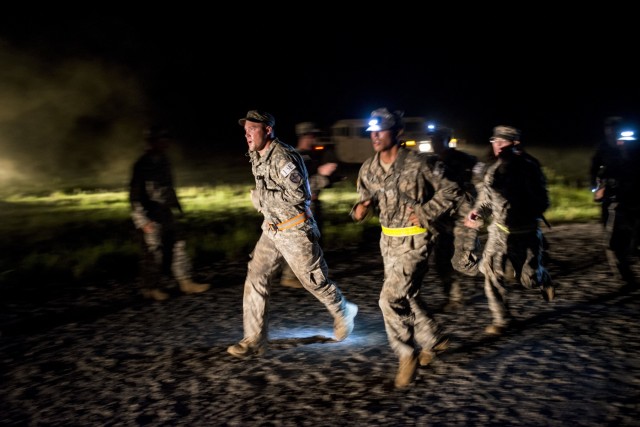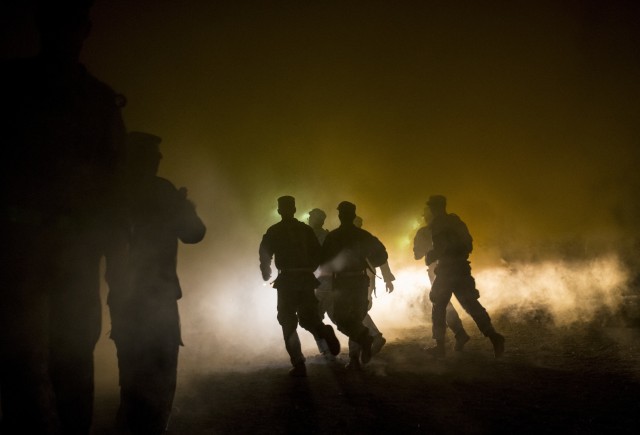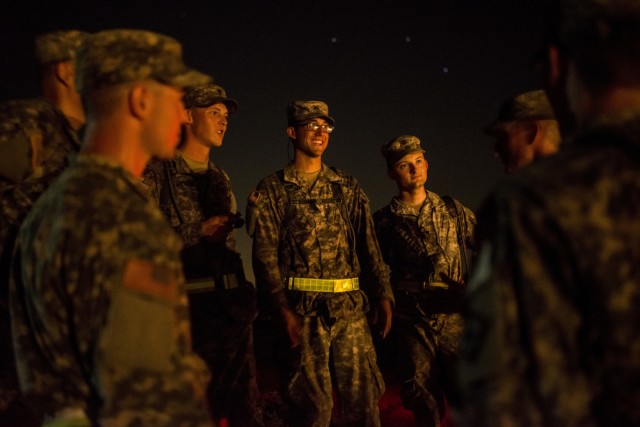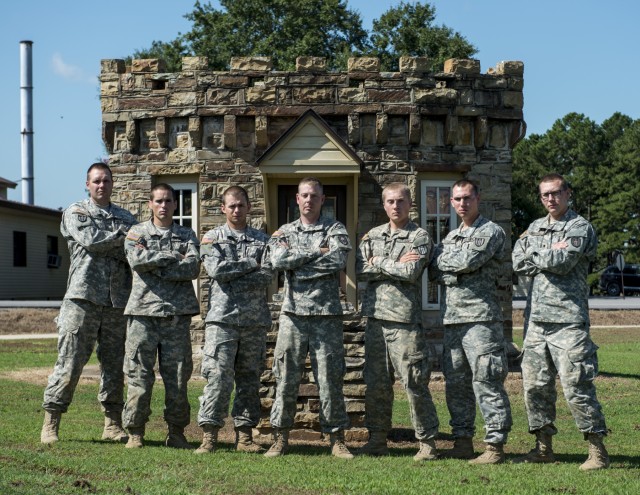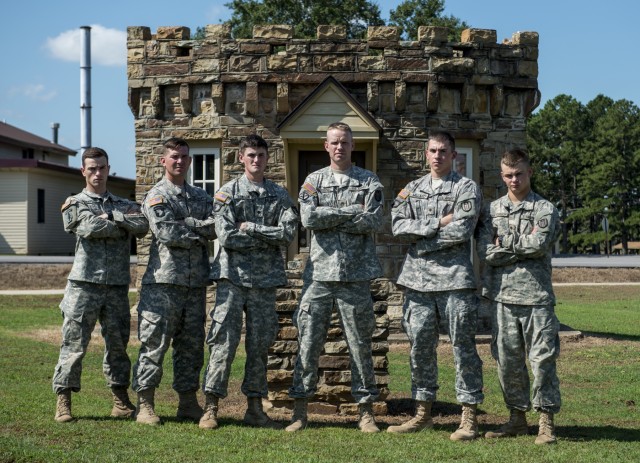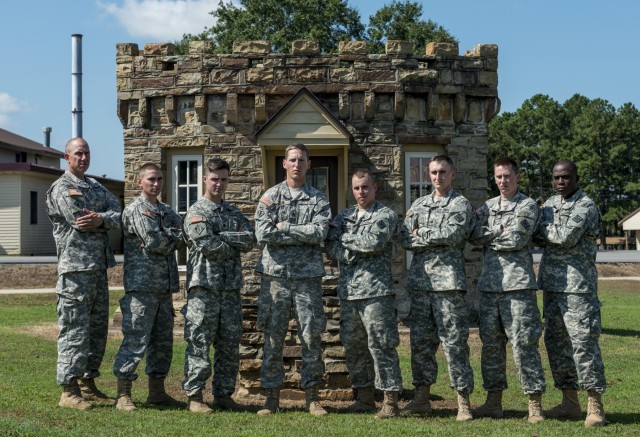 FORT CHAFFEE, Ark. -- Orange cones and white tape marked the finish line for the culminating race of Sapper Stakes 2015, a gauntlet of events referred to only as the X-Mile. A total of six Army Reserve teams and two National Guard teams, each with six Soldiers, had made it this far into the competition after three gruesome days of physical and mental torture in the Arkansas heat.
The winner of this race would take home the title of the top Sapper Stakes team this year.
This U.S. Army Reserve Command (USARC) competition, which took place Aug. 30 to Sep. 2, is the final leg in the series of the Sapper assessments beginning at the brigade level. Twenty total teams from the 412th and 416th Theater Engineer Commands and the National Guard united at Fort Chaffee with one common goal: bring the title home.
The 402nd Engineer Company (Sapper), U.S. Army Reserve unit from Des Moines, Iowa, had the prize in their sights, yet had the most difficult time getting through the five check points of the X-Mile foot-race, stretching across five miles of dusty, graveled roads. They started in the first place position but received a "bolo" in every event, meaning the grader made the determination they were not performing the task to standard. Each bolo resulted in a penalty that would slow down their race. As a result, they completed 200 push-ups, conducted hundreds of burpees, carried picket pounders or a 40-pound bag of sand to their next checkpoints.
"We jumped right in and 'no-goed' our first event, so we jumped into push-ups, the same thing happened to the two teams right behind us," said Staff Sgt. Nick Kloberdanz, squad leader, 402nd EN CO (Sapper). "It really didn't put us at a disadvantage but it pushed us to run, constantly looking over our shoulders every five steps to see how far the other team was [behind us]."
The X-Mile was run under the obscurity of the Arkansas sky just after nightfall. The teams began their trek into the unknown after completing their first station, with only headlamps to illuminate their path. Shuffling down the gravel road they made their way to each station, missing their mark and paying their physical penalty to continue on.
"With this X-Mile we had no idea how far we were going or how many events there were, so we just pushed each other the whole way," said Spc. Luke Dawson, 402nd EN CO (Sapper) team member. "We honestly had no clue [we were winning], until we came around the last corner and we saw the smoke pop. We all said this was it, we need to line up so we can cross the line together."
Boundaries were pushed and broke through with the motivation of two junior Soldiers, never once complaining about their own ails or mental breakdowns.
It was unanimously agreed by the team that Spcs. Tyler Chatterton, of Knoxville, Iowa, and Jordan Millard, of Strawberry Point, Iowa, were the biggest motivators of the team.
Chatterton came into the game just three days before leaving for Fort Chaffee, as the relief hitter for another team member that had broken his leg, and had not had any prep time with his team. Millard fought through his own physical pain from the 12-mile ruck march the day before to give his team the strength to drive-on to the finish line.
"It makes me feel good that my teammates appreciate the effort that I put into it and I gave my all," said Chatterton. "You have to take it seriously, it's all mental. Sure it's physical too, but you can do anything if you don't give up."
"This event is less about what you can do as an engineer Soldier or a Sapper, and more about the six inches between your ears," said Maj. Gen. Tracy A. Thompson, commanding general 412th Theater Engineer Command. "It's not so much the training as it is the mental prep for it."
The first place team was the 402nd Engineer Company (Sapper), U.S. Army Reserve unit from Des Moines, Iowa. The team members were Staff Sgt. Nick Kloberdanz, of Des Moines, Iowa; Sgt. Cutler Holland, of Hague, Virginia; Spc. Tyler Chatterton, of Knoxville, Iowa; Spc. Luke Dawson, of Monroe, Iowa; Spc. Timothy E. Draper, of Cedar Rapids, Iowa; and Spc. Jordan Millard, Strawberry Point, Iowa.
The second place team was the 309th Engineer Company (Mobilization Augmentation), U.S. Army Reserve unit from Brainerd, Minnesota. The team members were Staff Sgt. Michael T. Koering, Spc. Jonathan DuBois, Spc. Trevore D. Klein, Spc. Randy O. Lene, Spc. Jeffrey R. O'Connell, Spc. Johnathan D. O'Connell and Spc. Todd R. Brandell was an alternate.
The third place team was the 680th Engineer Company, U.S. Army Reserve unit from Webster, New York. The team members were Staff Sgt. Kevin A. Guy, Sgt. Michael D. Barber, Sgt. Michael J. DiPaola, Spc. Joshua R. Miller, Spc. Daniel R. Trembath, and Spc. Elliott W. Vitelli. The alternates were Spc. Joseph M. Lynch and Pvt. Brandon Wilson.