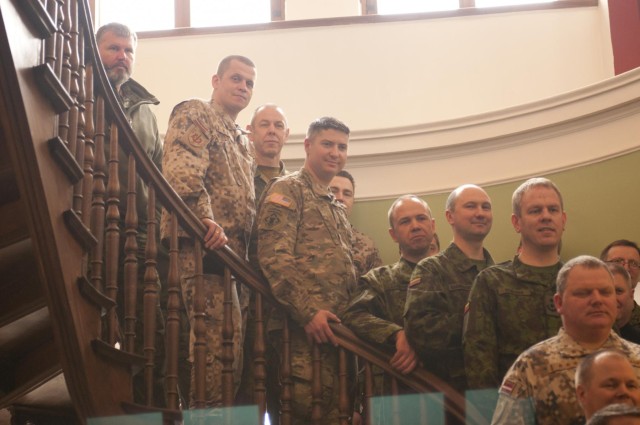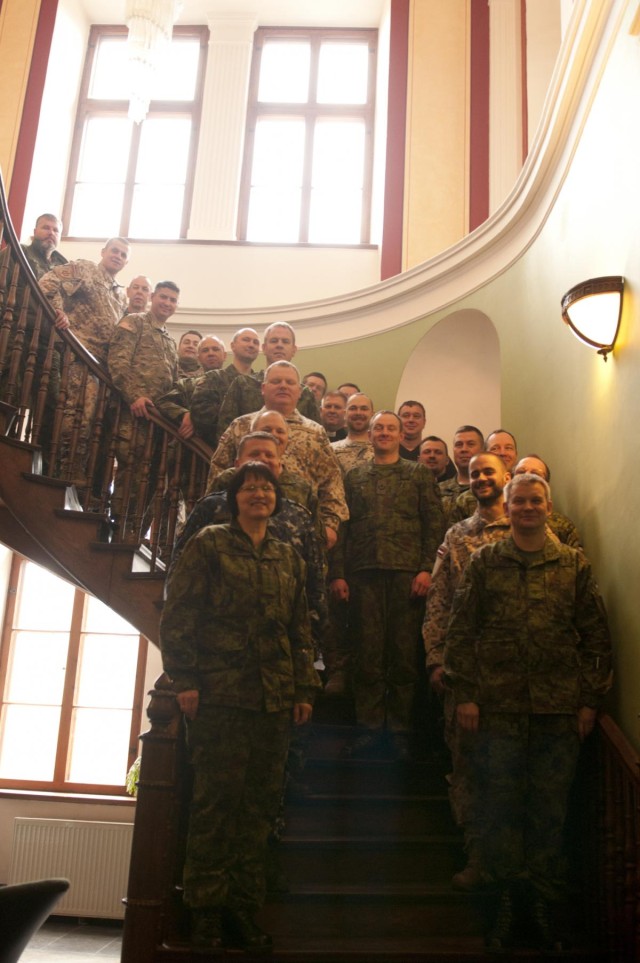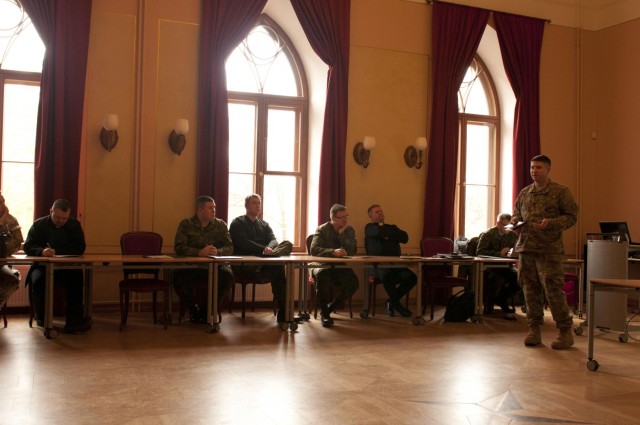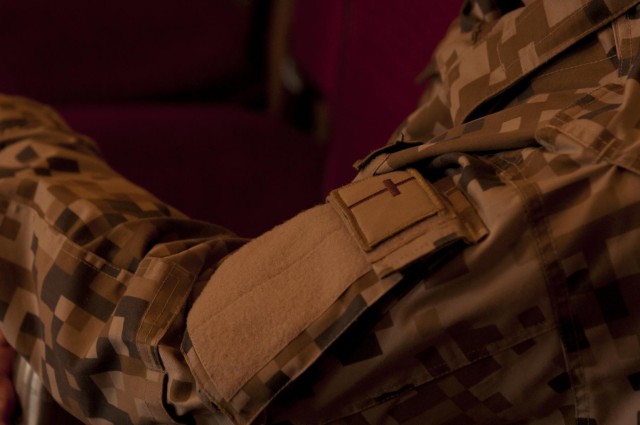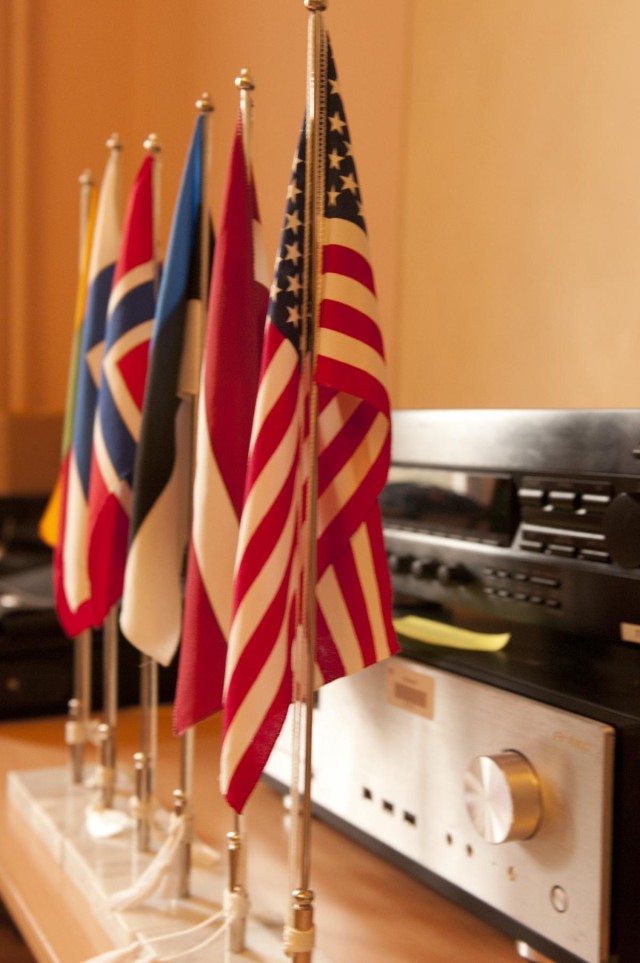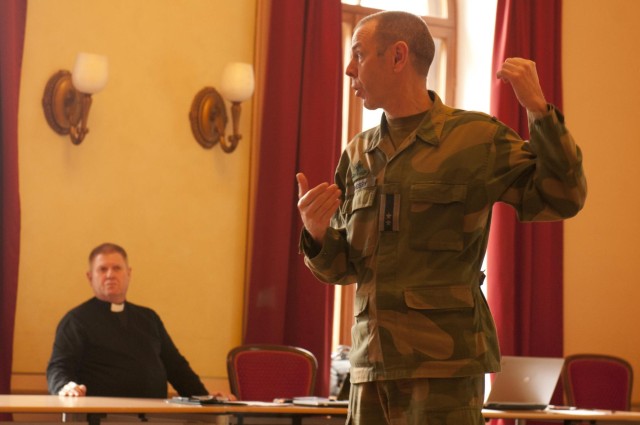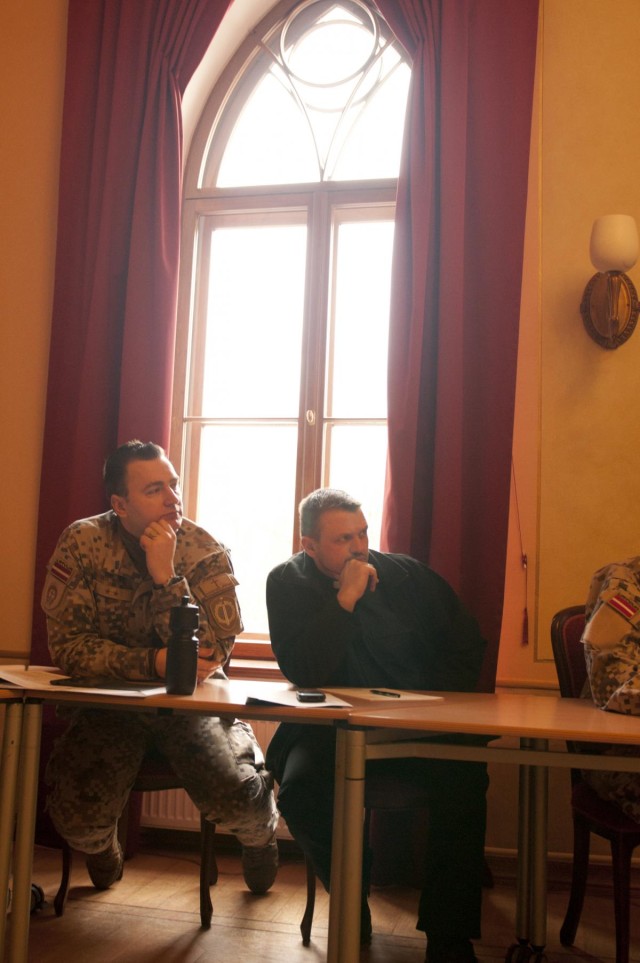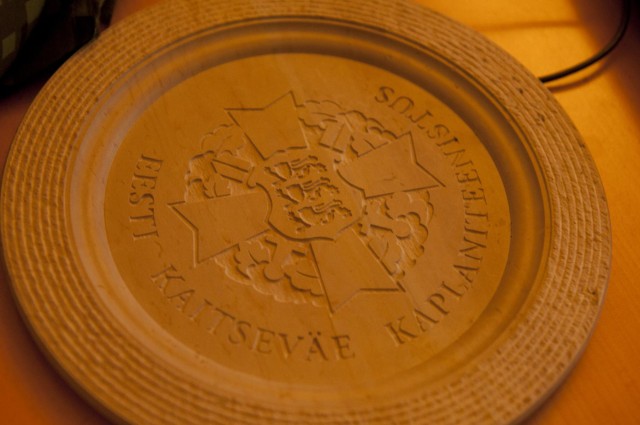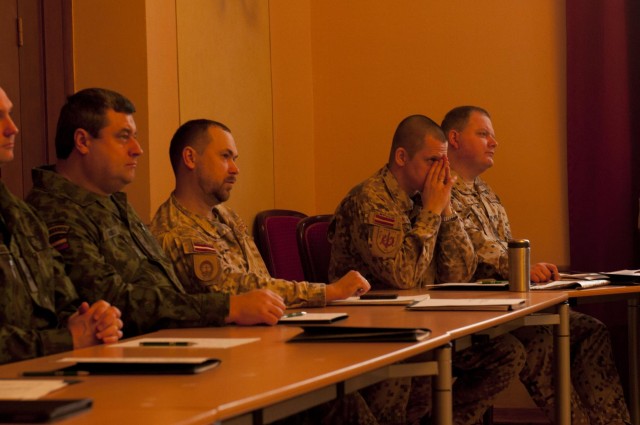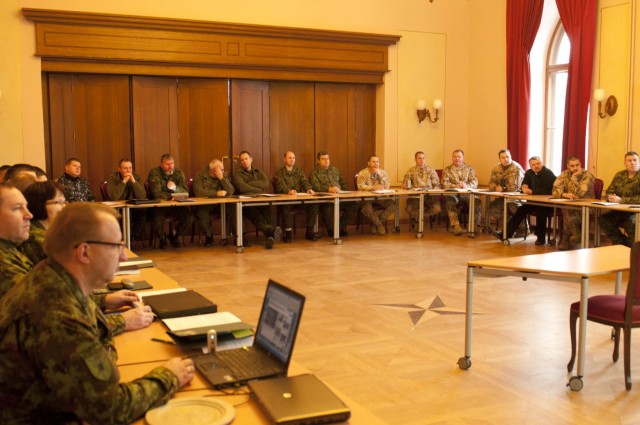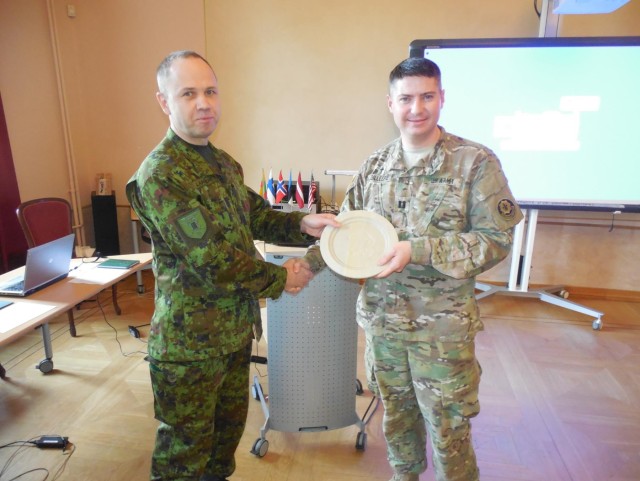 ALU, Estonia - Chaplains from Estonia, Lithuania, Latvia, Norway and the U.S. came together at the Chaplains Baltic Cooperation Exercise March 2 - 6, 2015, at the Alu Manor House. More than 25 chaplains from these NATO countries gathered for the weeklong conference that was held as part of Operation Atlantic Resolve.
The conference gave each nation the opportunity to present how they accomplish their missions as chaplains, and it allowed attendees to compare differences and ask questions.
"My desire is that as I give my lectures, I get good ideas back," said Lt. Col. Jan Inge Ringsby, chief chaplain of the Royal Norwegian Air Force.
Each chaplain has a unique way of accomplishing missions, but the conference allowed the chaplains an opportunity to come together and build on their similarities.
"We can see that the procedures and practices in chaplaincy in NATO are moving more towards supporting each other, despite different traditions," said Lt. Col. Taavi Laanepere, head chaplain of the Estonian Defense Forces. "These kind of thematic meetings are very positive, and they lay a good base for cooperation."
Capt. Kenneth D. Gillespie, a U.S. chaplain assigned to 3rd Squadron, 2nd Cavalry Regiment, was appreciative of the chance to attend the conference.
"It has been a fantastic opportunity to meet with chaplains from host nations and units here," Gillespie said. "I've learned there is much more that unites us than there is that separates us."
A chaplain's primary mission is to serve military members spiritually and mentally.
"The most rewarding part of my job is living and serving within the military unit, with women and men eager to do their very best for the military uniform," Ringsby said.
Developing professional relationships and having an open dialogue with chaplains from other countries was a key objective for this conference.
"These meetings and exercises help us to prepare for different situations, make new relations and contacts and lay a solid ground for collaboration in the field," said Laanepere.
Gillespie believes that the conference served another purpose as well.
"We are sending a strategic message to our allies and to the world that NATO stands united. We stand together with our allies," he said
Other conference attendees agreed.
"I learn every day," said Ringsby. "Being together with other NATO nations is very useful for us."
Dragoons from 3rd Squadron, 2 CR are currently deployed to Poland, Lithuania, Latvia and Estonia in support of Operation Atlantic Resolve to conduct training with allied forces in Eastern Europe, strengthen the NATO alliance and improve allied interoperability.
Related Links:
U.S. Army Chaplain Corps on Twitter