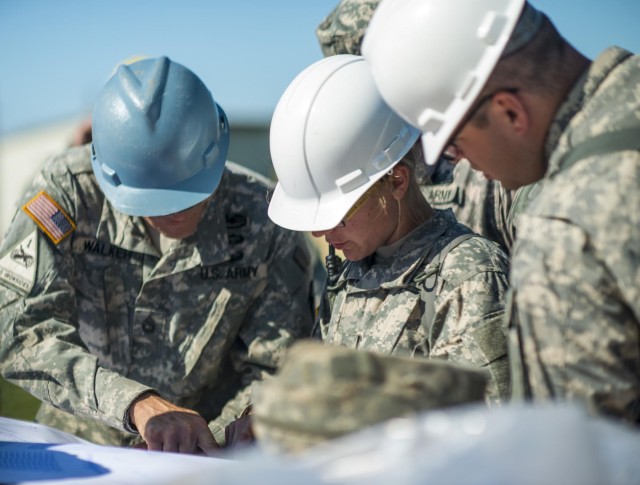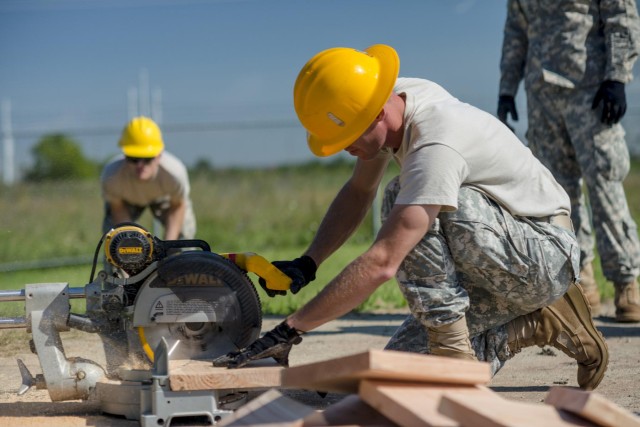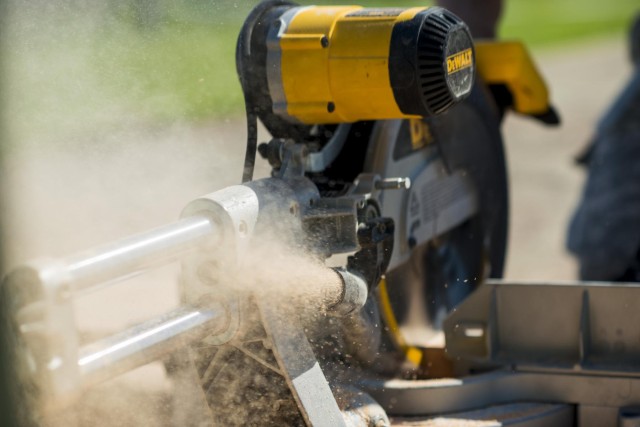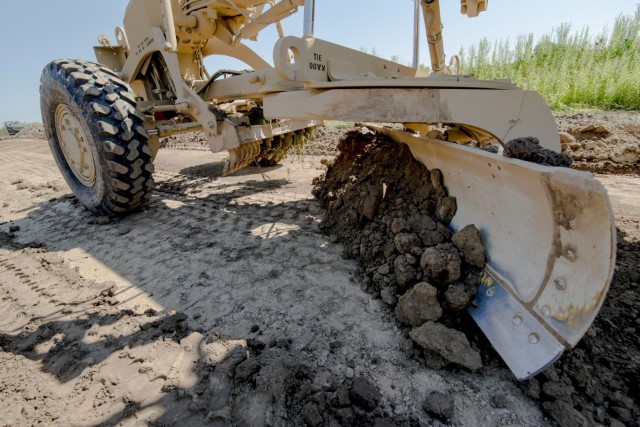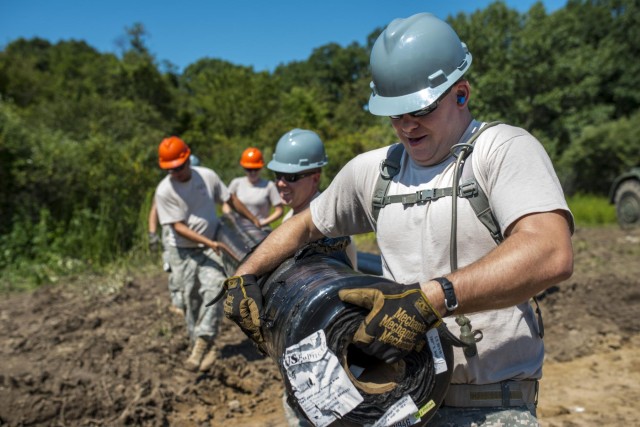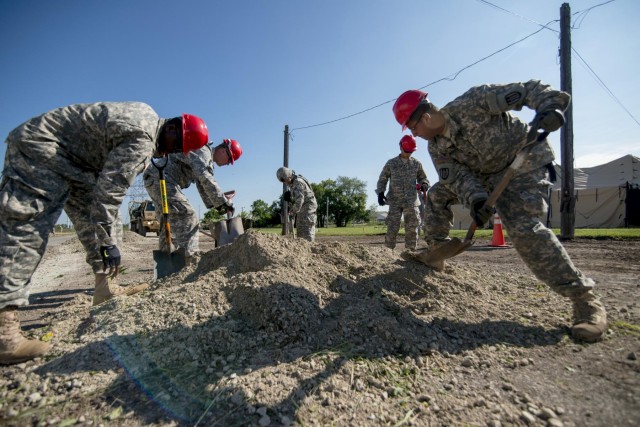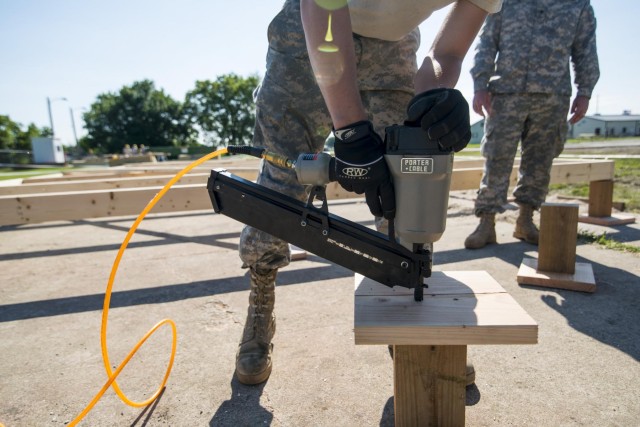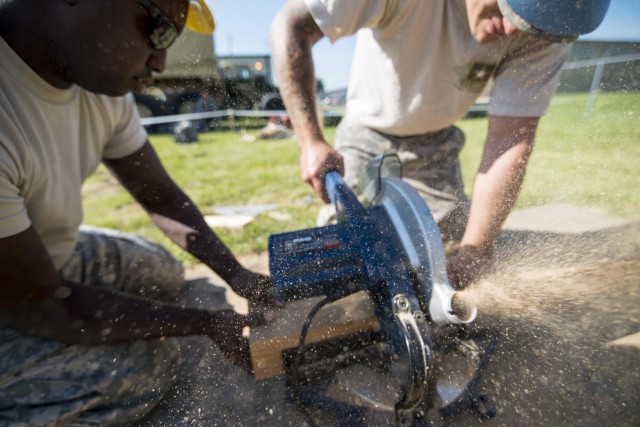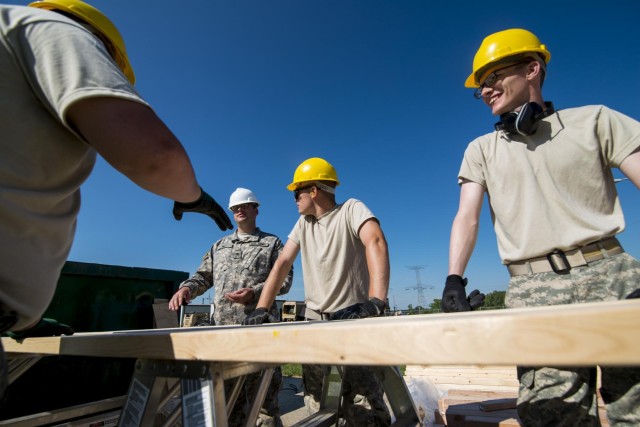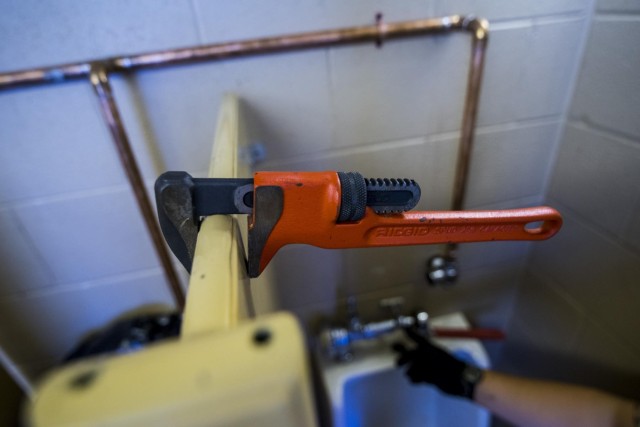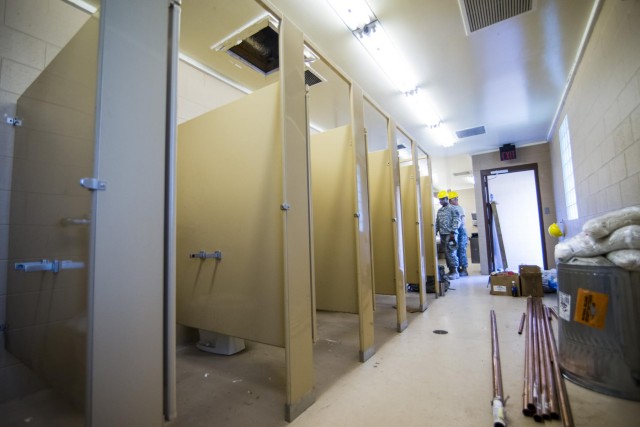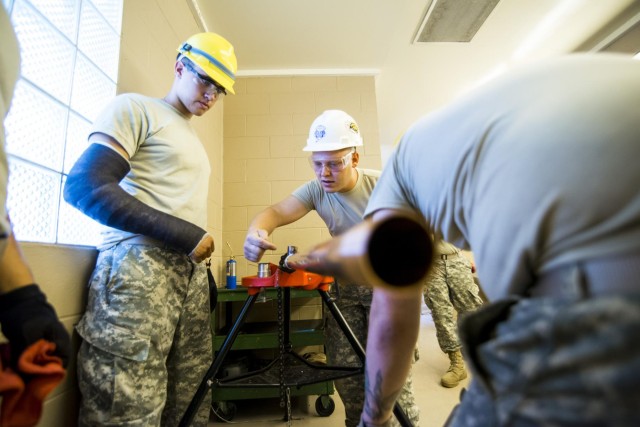 DARIEN, Ill. - This was the first time in 14 years the Joliet Training Area (JTA) received a major facelift.
The work came at the hand of Army Reserve engineer Soldiers. Armed with power tools and heavy-duty vehicles, they started the groundwork that many more will follow after them.
Approximately 150 Soldiers came together from two companies: the 317th Eng. Company, headquartered in Kankakee, Illinois, and the 486th Eng. Company, headquartered in Monclova, Ohio. Both companies fall under the 416th Theater Engineer Command, headquartered in Darien, Illinois.
Several these company-level Soldiers are licensed plumbers, electricians and carpenters in the civilian world, enhancing their overall mission.
"I think that's what makes the Reserve pretty strong, because we can pull from a lot of various backgrounds to get missions done," said Cpl. Jason Stoll, of Byron, Illinois, with the 317th Eng. Company.
Over a span of 14 days in August, the two companies have been tasked to build picnic tables, a wooden hut, clear brush and install posts for a land navigation course, rehab a latrine building, grade and stone a tent pad, a field kitchen pad and a half-mile road that will eventually lead to an urban warfare training site.
"You can come into a site, and it's just completely nothing there, and when you leave, for years to come, you can come back and know you've made your stamp on the landscape," said Stoll.
Stoll was put in charge of the road project despite being outranked by others because of his nine years of experience as a former underground pipe worker.
In turn, he shared his knowledge with fellow Soldiers, something seen again and again across the various construction sites.
"(This work is) a valuable asset to unit commanders to have their Soldiers actually go out on the site to learn. At the same time, they provide for us what we need ... for this training facility," said Ed Delelio, range operations supervisor for JTA.
Their work is just a first stage. More engineer Soldiers are expected to come here to improve their trade skills while also improving JTA's resources.
Saving government funds is another advantage. The cost difference between using Reserve Soldiers versus contractors varies from job to job. However, one estimate produced by the Department of Public Works at Fort McCoy in 2002 showed that a 7-mile road project would cost 38 percent less if done by engineer troops.
Yet, saving money doesn't sacrifice quality. The sarcastic phrase: 'Good enough for government work' doesn't apply here.
"Not at all. We want it to look good ... You don't want somebody coming in behind you and say, 'Wow, what a hack job! Plus I'm teaching them the math behind it. Trying to make sure things are plum level and square," said Spc. James Rush, a carpenter with the 486th Eng. Company, of Holly, Michigan.
On the civilian side, Rush is a union plumber with three years of experience.
"Actually, right now I'm an apprentice through the local ... but being here ... it's kinda like being a foreman. It's been good for me trying to guide these guys and stay a couple steps ahead of the game," said Rush.
By maintaining and improving JTA, the Army Reserve aims to keep a local site near a large population of Soldiers for essential training needs. That way, Soldiers in Northern Illinois don't have to drive four to five hours just to conduct demolition or a land navigation course.
With nearly 3,500 acres of land, the opportunities for training troops are vast. More than 70 units that have already used JTA's facilities or ranges. The training area is located about an hour from Chicago and within two hours of about 4,000 Army Reserve Soldiers.
Except, about 10 years ago, the Army Reserve considered getting rid of this land and close up its operations completely.
The training site dates back to the 1940s when the War Department purchased 57 square miles of farmland in Will County to build a TNT production facility, and eventually named it the Joliet Army Ammunition Plant. The land area expanded through the 1960s and then shrunk again over the years as portions were allocated to different projects.
Since the 1970s, nearly 30 different ranges and training facilities have been built. Except, due to lack of funding and poor maintenance, many of them are no longer in uses. However, JTA still has a gas chamber, rappel tower, off-road driving course, mortar and 25-meter ranges, a demolition pit, classroom buildings, cantonment area and a few other facilities.
In 2008, the 88th Regional Support Command assumed responsibility of this land and decided it was worth investing in its resources.
"We have facilities out there that have existed for years that needed repairs. We needed people to do it. We needed funds to do it," said Delelio.
Between now and May of 2015, the area will add a new Military Operations Urban Terrain (MOUT) site and other facilities to host its first warrior training exercise. The exercise is expected to train up to 1,000 Soldiers from various units and specialties in a simulated combat event. But in the meantime, there's work to do.
During this construction period, Reserve engineers worked 12 to 14-hour days to make sure they stayed on task.
"It's been nothing but hauling equipment back and forth," said 1st Lt. Jesse Thomas, executive officer for the 317th Eng. Co., living in Merrillville, Indiana.
The 317th Eng. Company (Horizontal) handled the road and pavement projects. They moved dirt and filled areas back up with rock to created new surfaces needed. The 486th Eng. Co. (Vertical) handled all the other construction pieces. When they first arrived at the scene, the latrine building was completely unusable. They replaced all the plumbing and installed new toilets and urinals one by one. The new wooden hut they're building could be used for storage or operational purposes.
In the past JTA relied either on expensive contract labor or smaller scale troop projects to handle maintenance needs. But with major training exercises planned in the future, JTA will pull in more troops to maintain and improve its facilities.
"It's nice to feel like you actually did something to help somebody else out. You're helping another unit that's going to come through and train. It's a good feeling," said Rush.