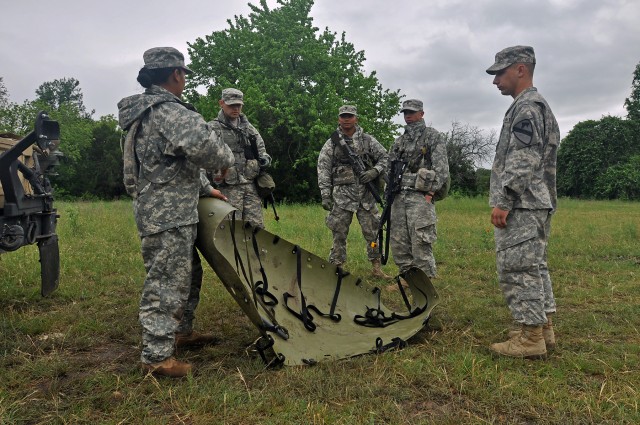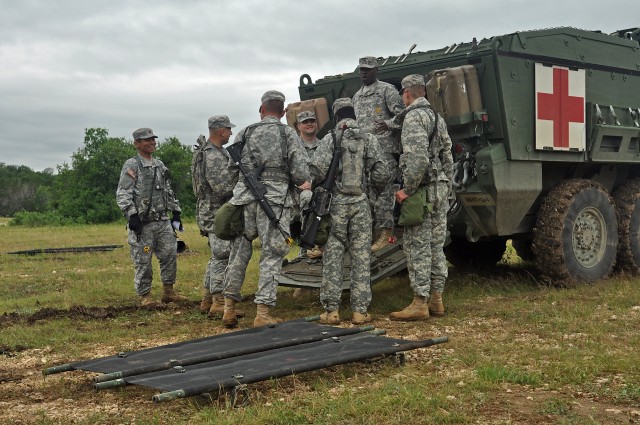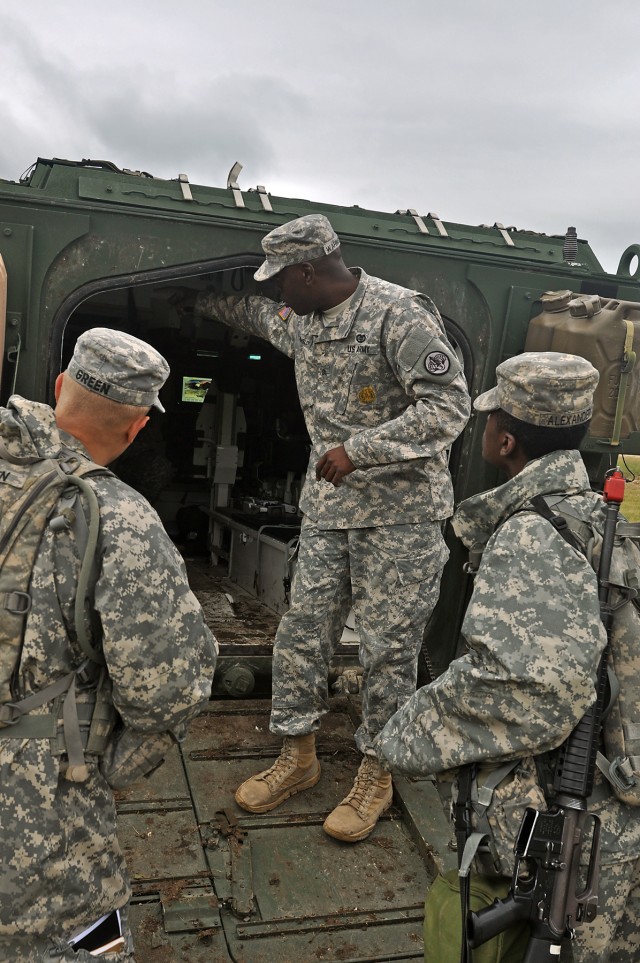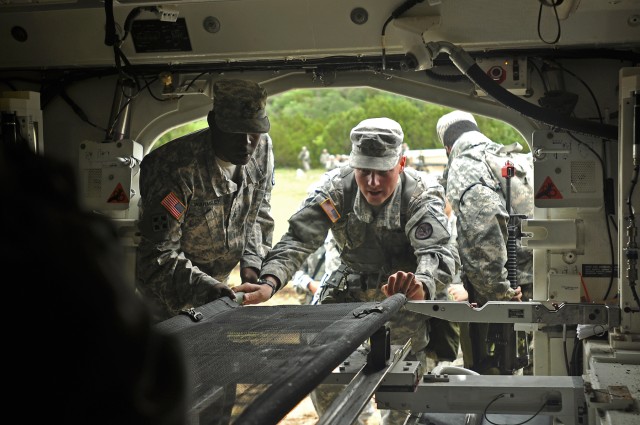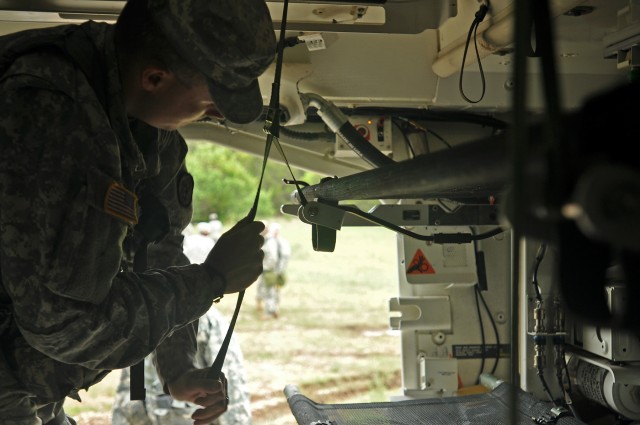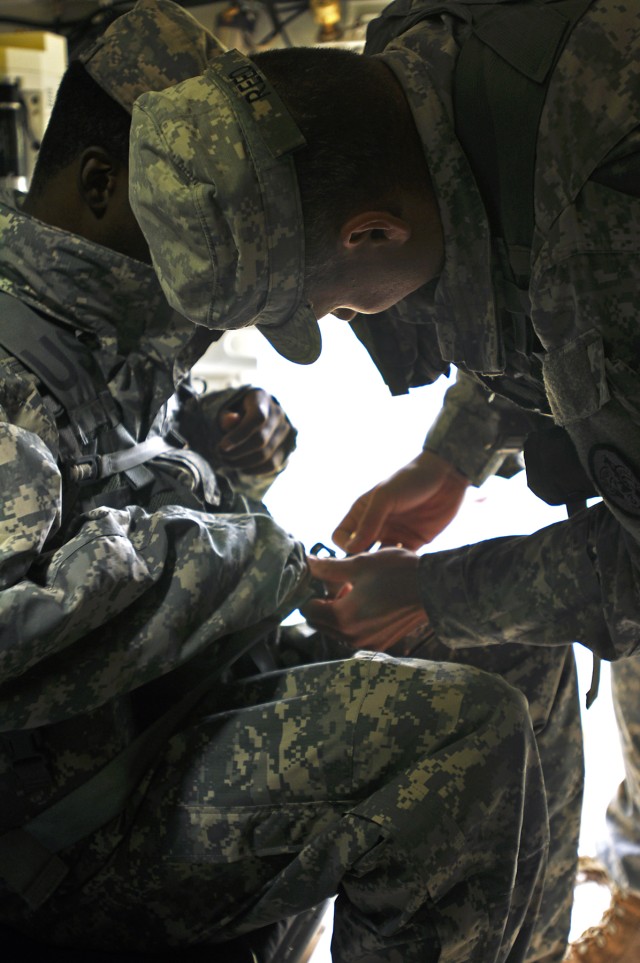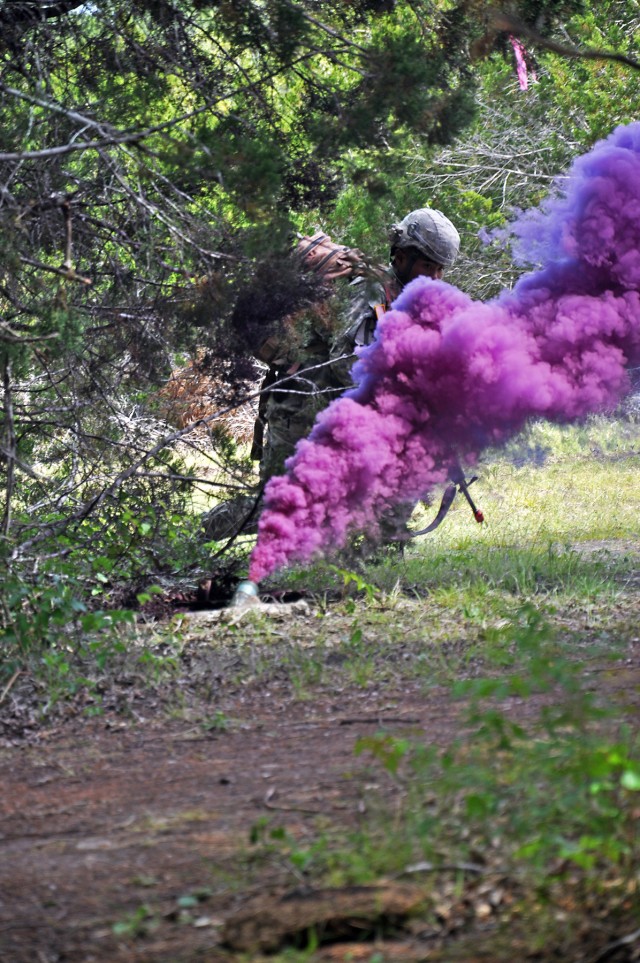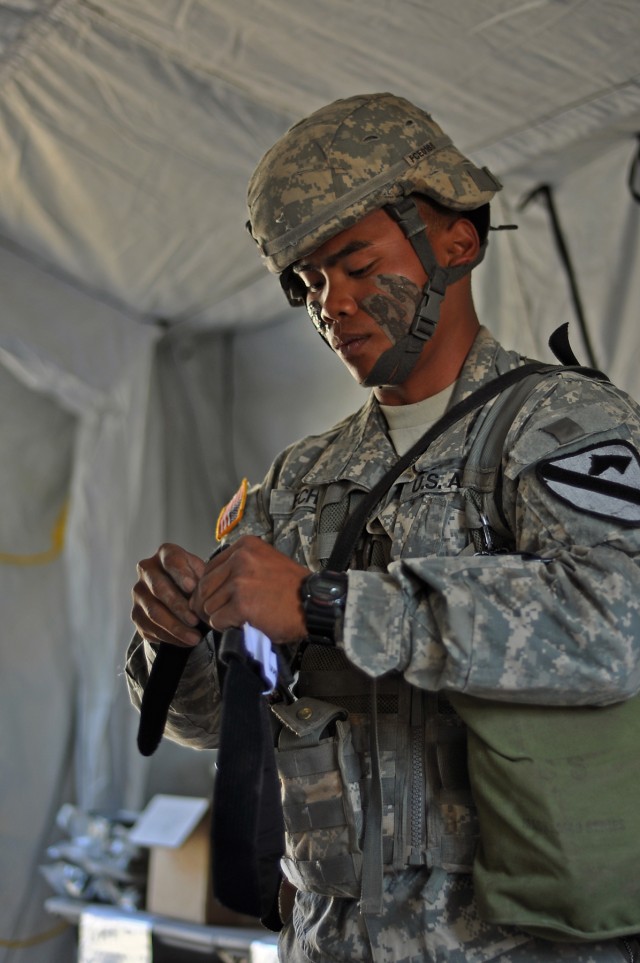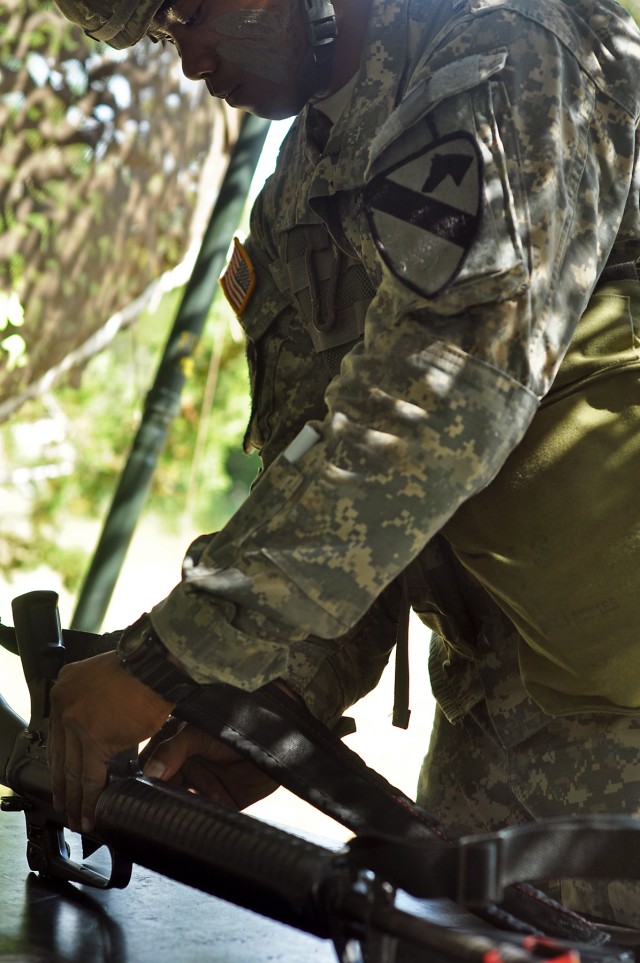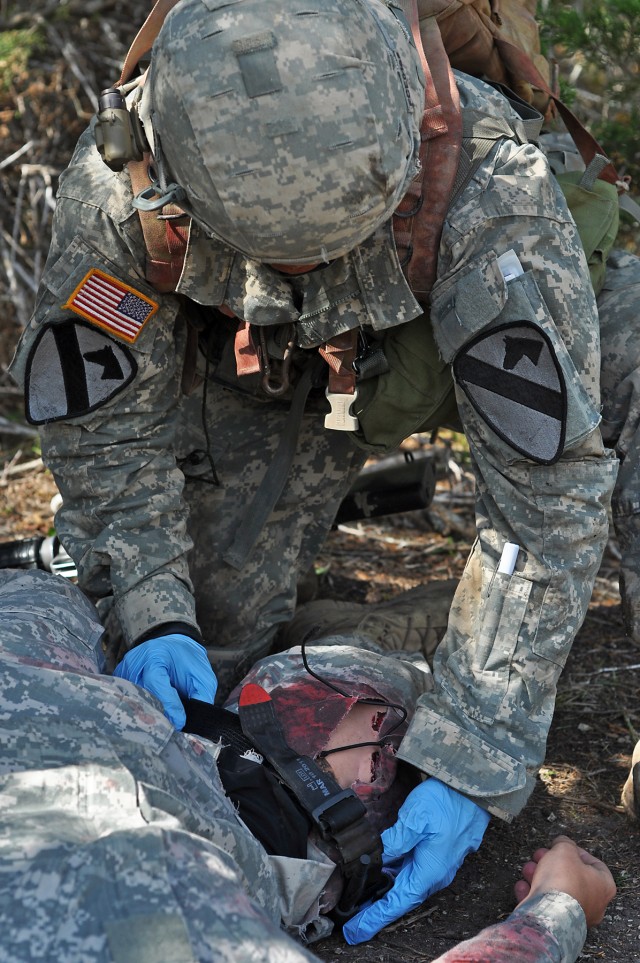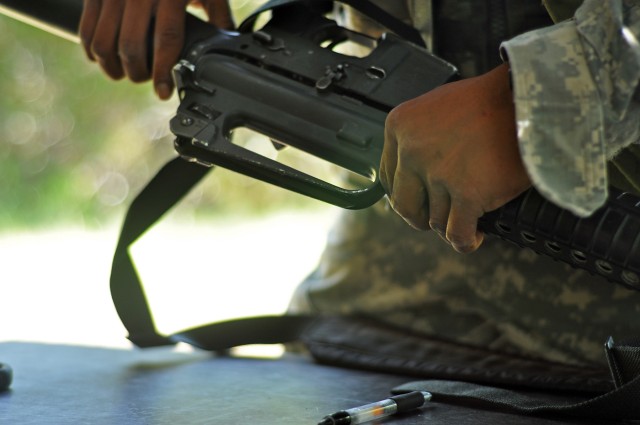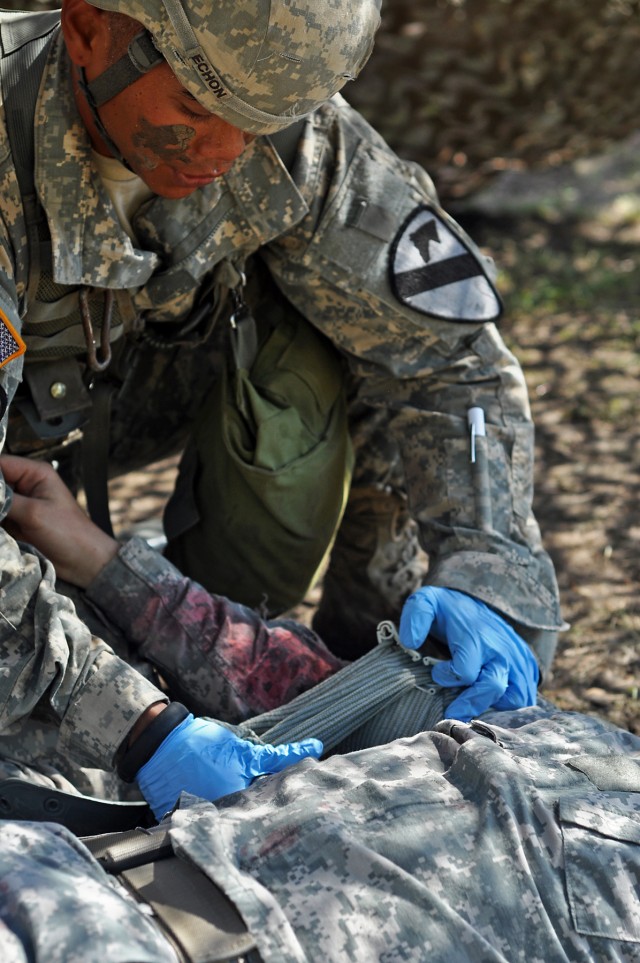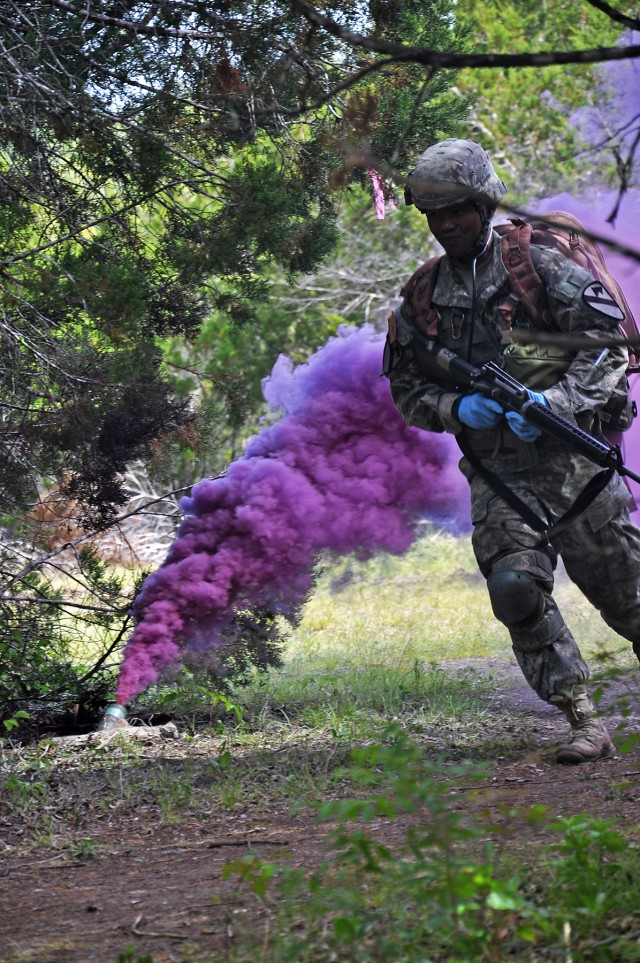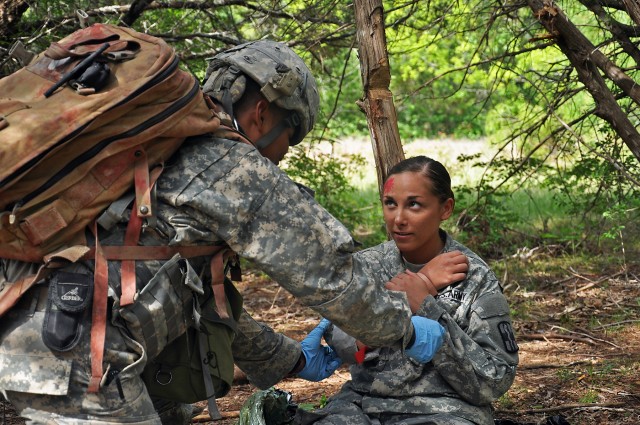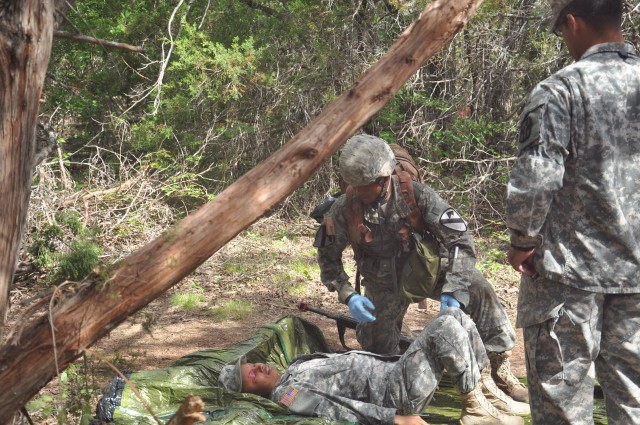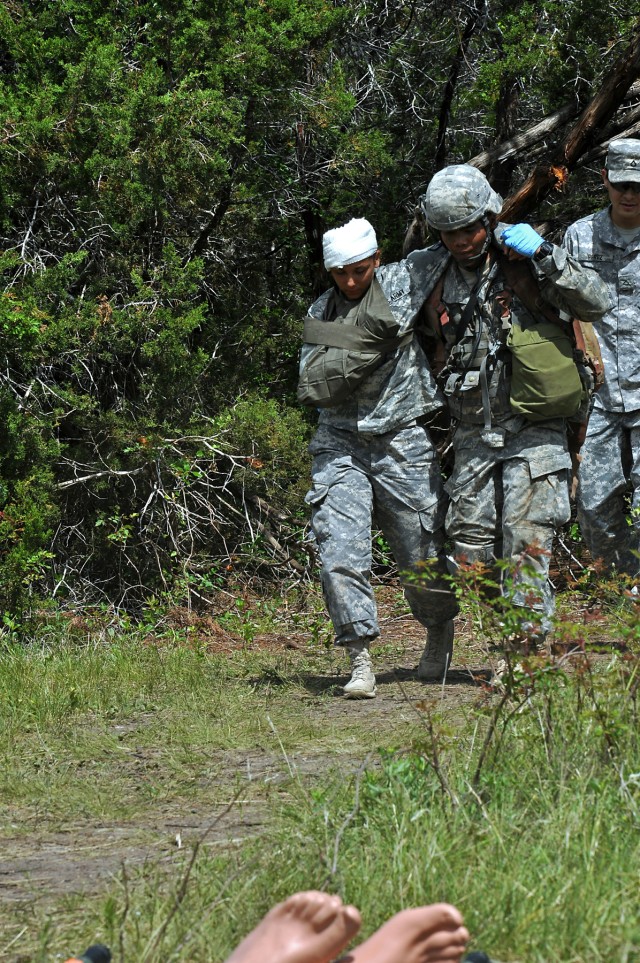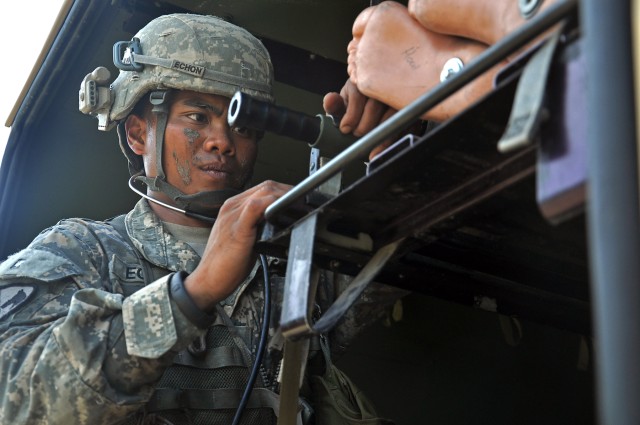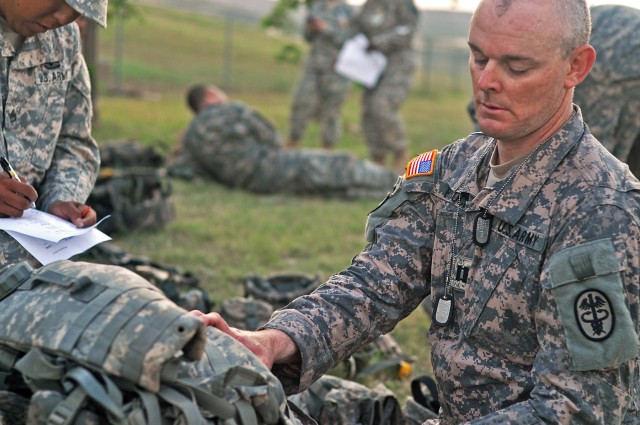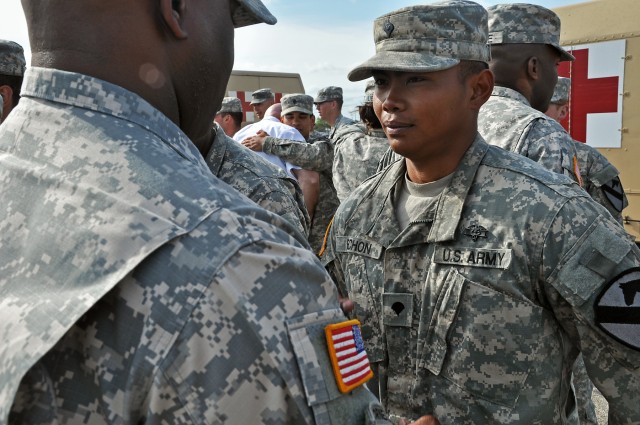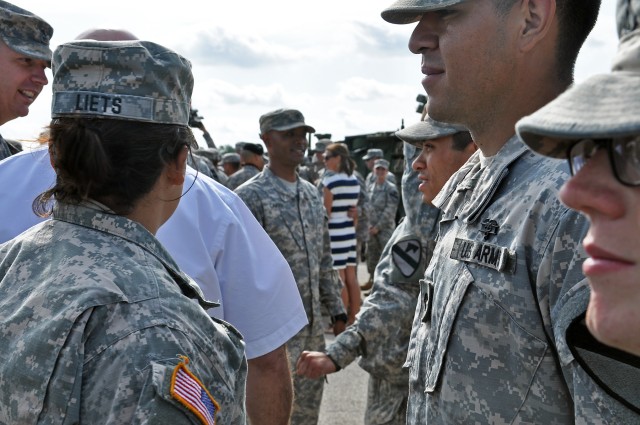 FORT HOOD, Texas -- Four days to refresh and validate their skills in an austere environment. Another four days to prove they have what it takes. Twelve miles to finish it all.
Combat medics, dentists, laboratory technicians, x-ray technicians and other medical personnel from around the Army tested their true grit during a week-and-a-half-long competition to see who qualified for the Expert Field Medical Badge on Fort Hood, May 10-20.
The grueling challenges these medical professionals go through is as intense as the Expert Infantry Badge with an Army-wide completion rate of roughly 19 percent.
"It's very difficult," said Maj. Matthew Mapes, the EFMB officer in charge and executive officer of the 61st Multifunctional Medical Battalion, 1st Medical Brigade. "It's called the Expert Field Medical Badge for a reason."
Army medical personnel have to complete the same tasks as their infantry brethren but take it several steps further.
During the EFMB, these professionals complete warrior tasks such as disassemble, assemble and perform a functions check of their M16 or M4 just like the infantrymen.
They also complete a 12-mile forced road march, don a protective mask and perform radio communications.
What separates these Soldiers are the medical tasks they are tested on such as performing Tactical Combat Casualty Care patient assessment, insert a nasopharyngeal airway and casualty evacuation procedures.
"It was very challenging," said Mapes who earned his EFMB after two tries. "You just have to focus on one day at a time, one task at a time."
Applicants need to have a certification in cardiopulmonary resuscitation, passed the Army physical fitness test, and be qualified with their individually assigned weapon.
After four days of refreshing the basic skills and more advanced medical skills than the average Soldier, they're faced with a written test on general military knowledge and preventive medicine.
For some it's a test of their skills and for others like, Staff Sgt. Kurt Smith, it's a test of their pride.
"It validates me as a medic," said Smith, a combat medic with 546th Medical Company "Gator Medics", 61st Multifunctional Medical Battalion, 1st Medical Brigade. "You're an expert in your craft. When you see a medic with that badge, you know that they know what they're doing."
Preparations for the EFMB begin months beforehand. Hours are spent studying manuals, completing courses, exercising and conditioning the mind and body of the medics involved.
More than 170 started and only 17 finished. A badge with a caduceus and cross lay over a stretcher placed above the U.S. Army on their chest.
"It means a whole lot," said Spc. Lawrence Echon, dental technician, C Company, 115th Brigade Support Battalion, 1st Brigade Combat Team, 1st Cavalry Division. "Only the best of the best earn this badge."
They will now go back to their unit. Chests puffed out as respected experts in their profession.
"I feel accomplished," said Echon who after three previous attempts has finally earned his EFMB. "I felt victory and I felt so relieved that I finally achieved my goal."
Exhausted, sore and proud 17 medical professionals were awarded the expert field medic badge at Sadowsky Field on Fort Hood, May 20.