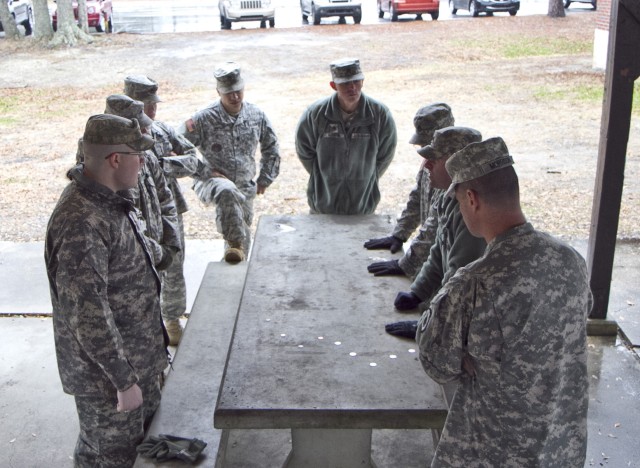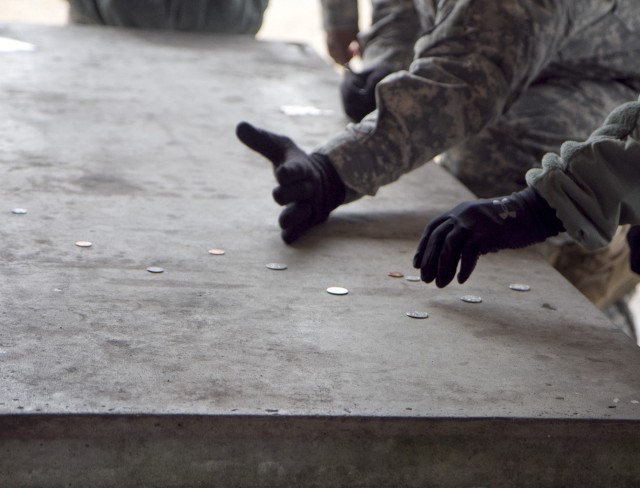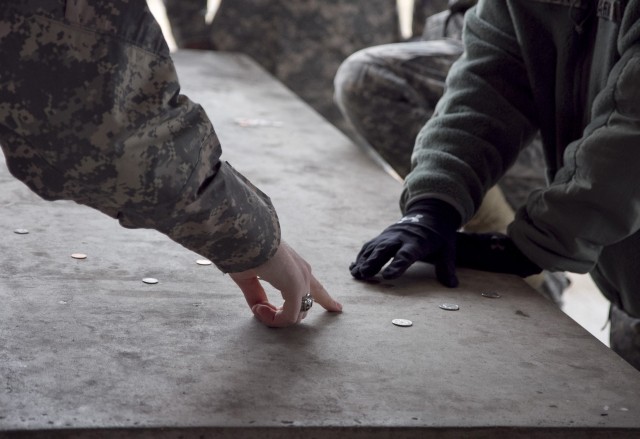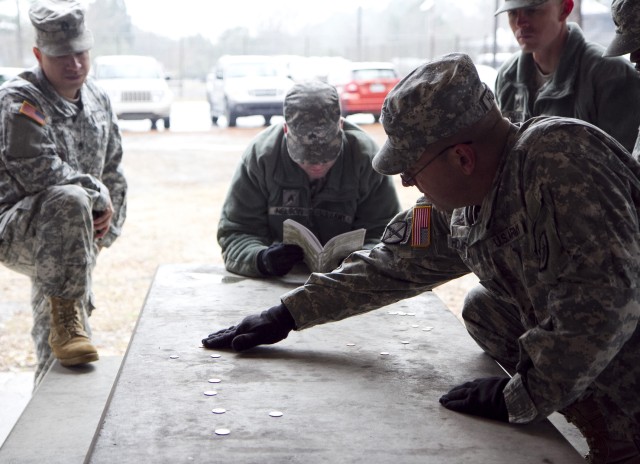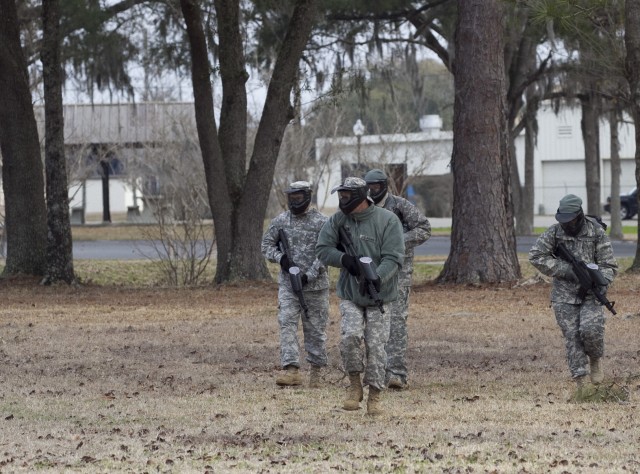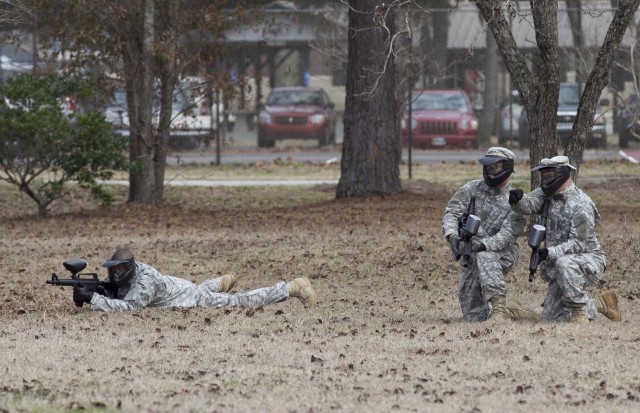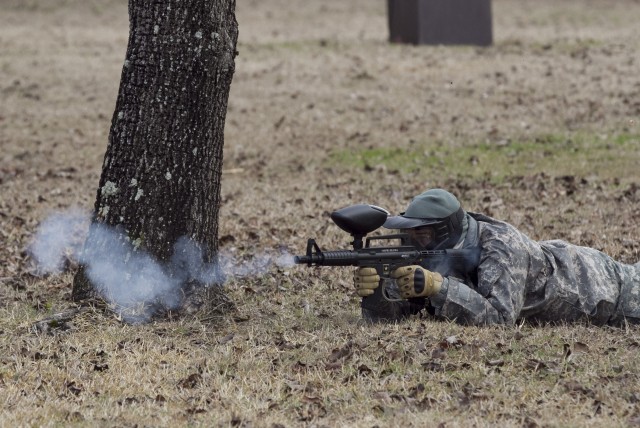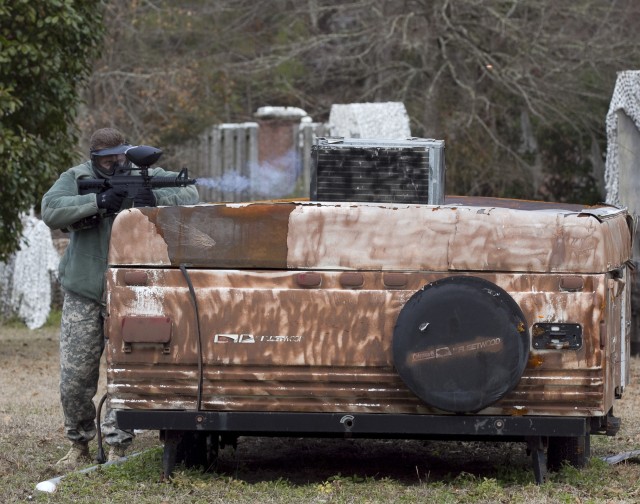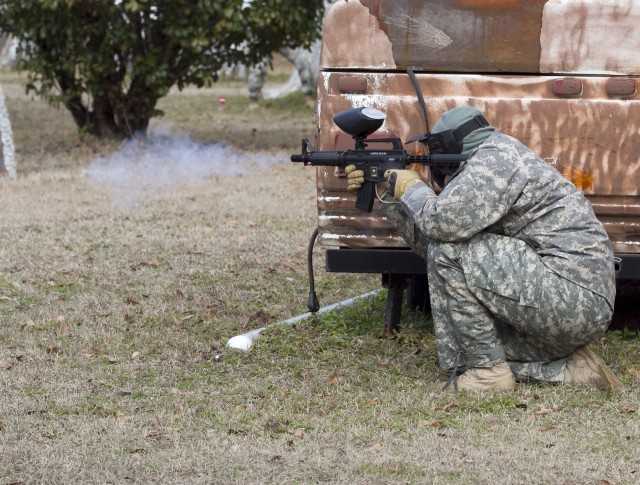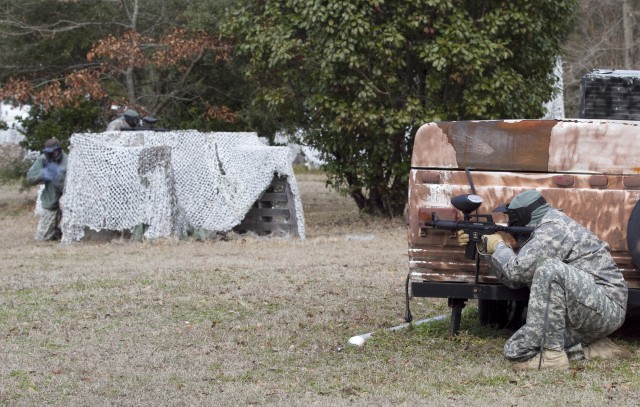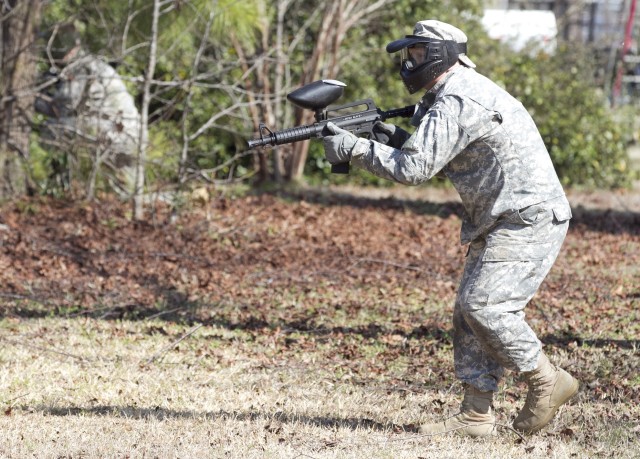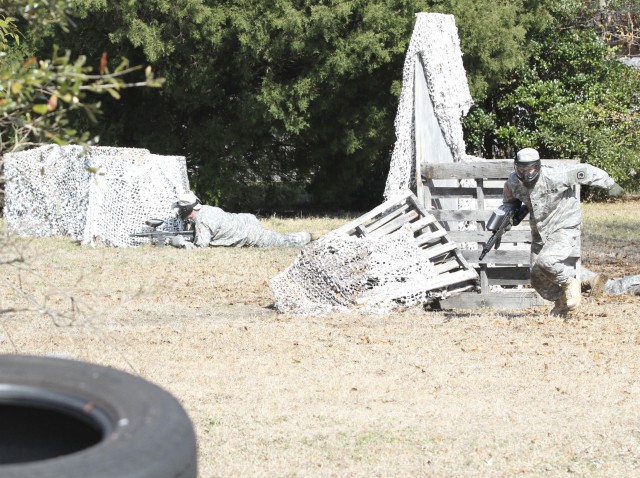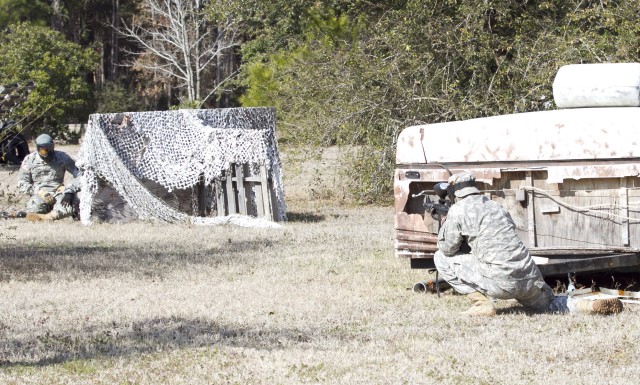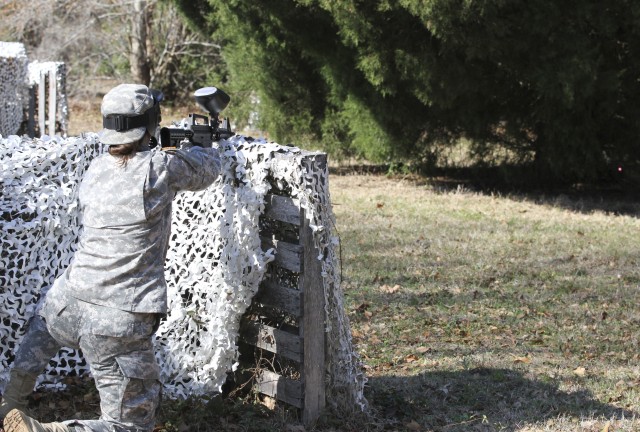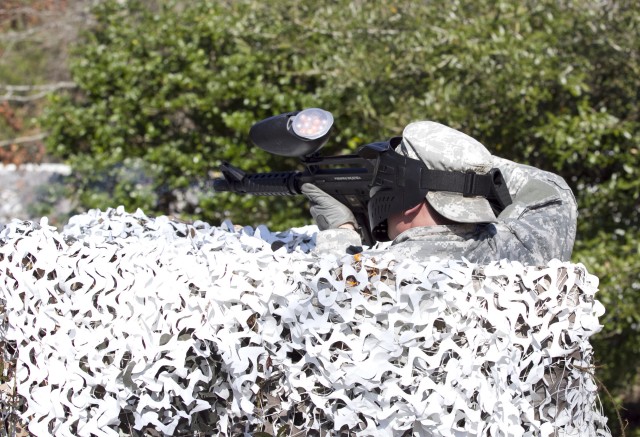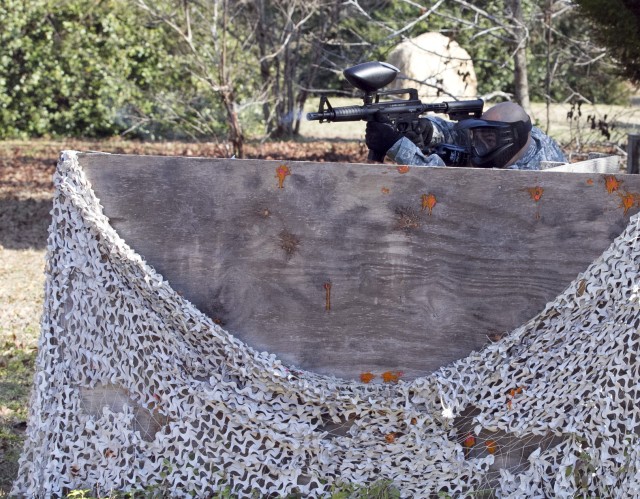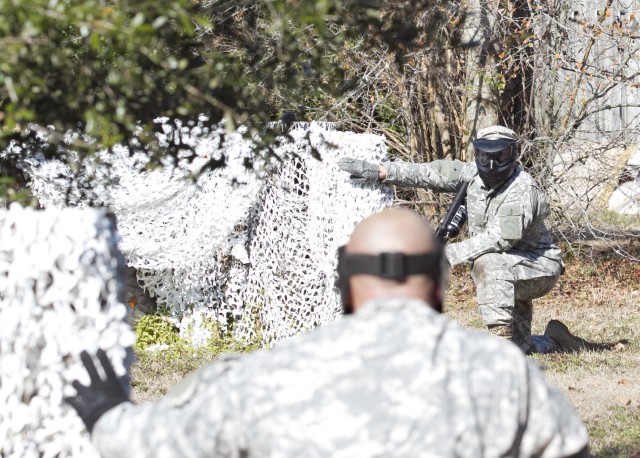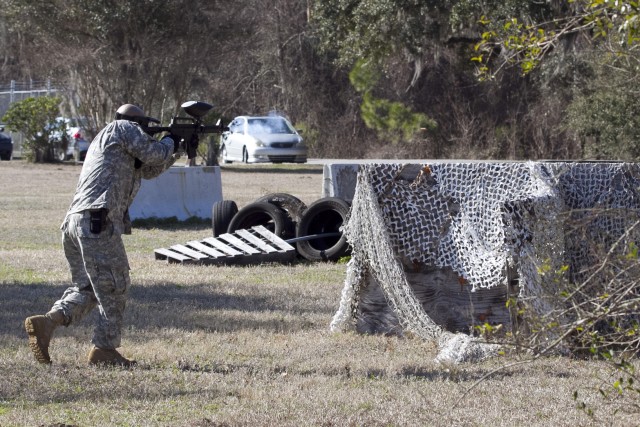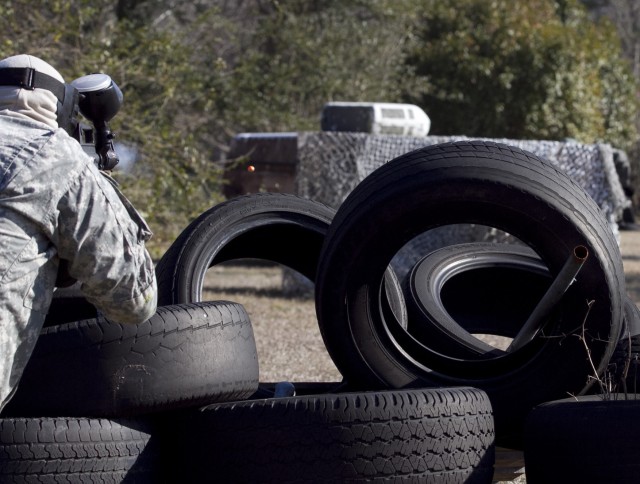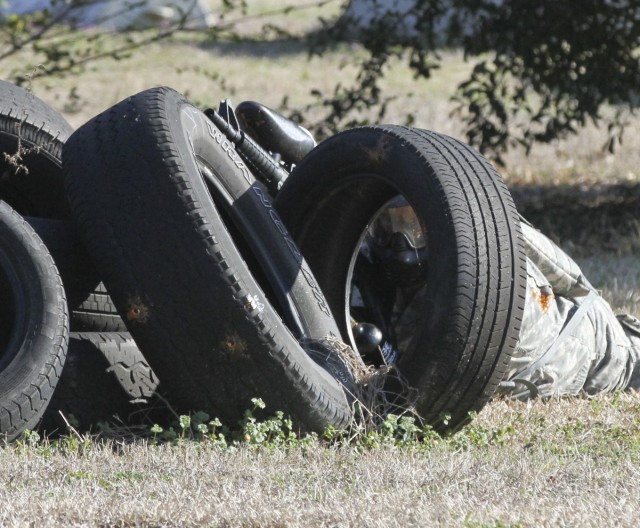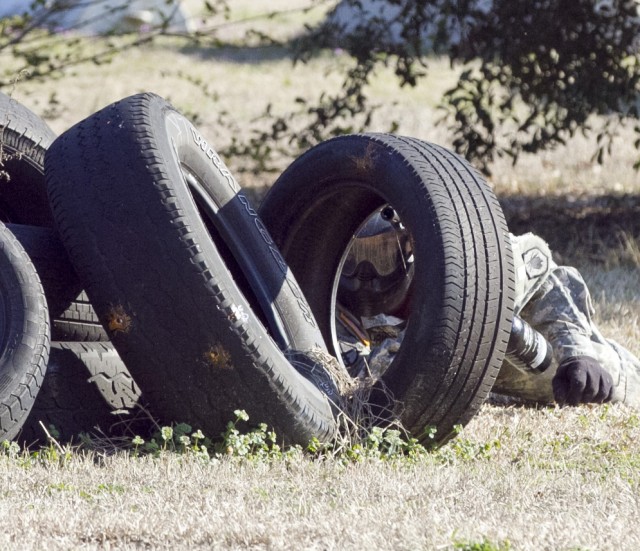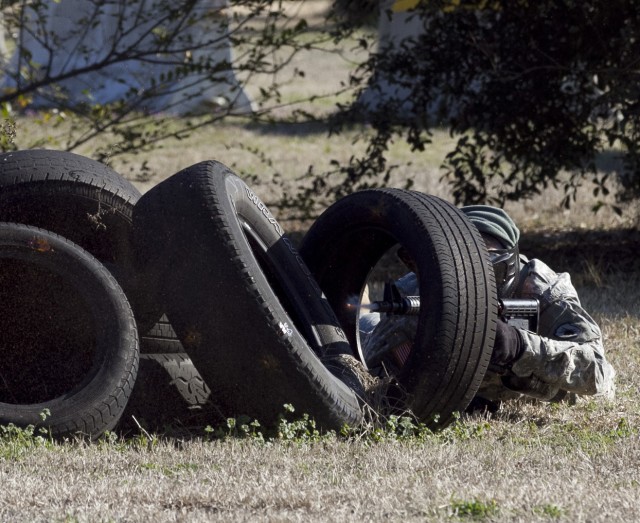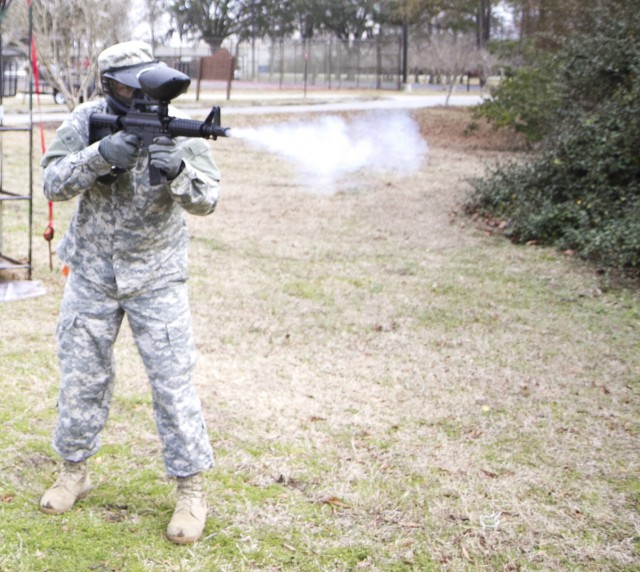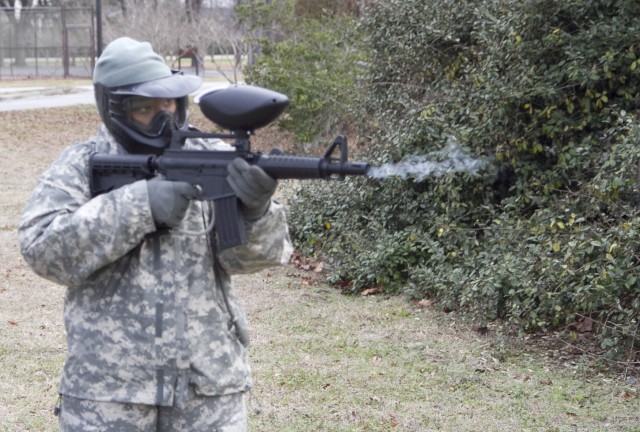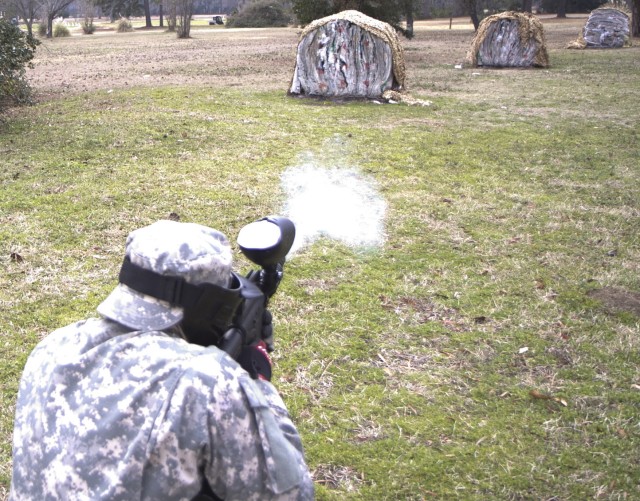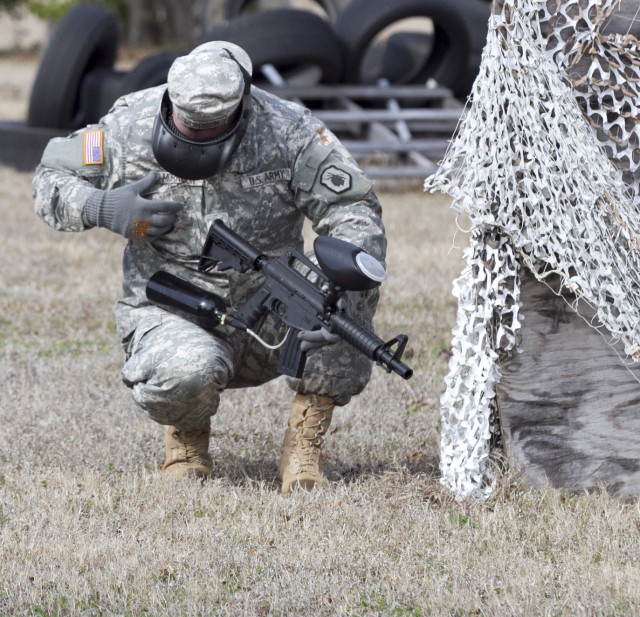 CHARLESTON, S.C. -- Tough, realistic training is the cornerstone of a successful Army. In order to make sure that her drill sergeants can provide each new private with the best training possible, Capt. Jessica Smothers, commander of Company A, 1/321st Infantry Regiment, along with her training staff coordinated some of the basic combat training curriculum for their February battle assembly.
Originally, the unit was to participate in a brigade field training exercise (FTX) which was cancelled. The FTX was to take place from Thursday to Sunday. Since the time had already been allotted, the unit decided to put it to good use, practicing the very skills they would be imparting to basic trainees. Army Reserve drill sergeants generally use their 29 days of annual training (AT) in actual basic training companies.
Basic Combat Training (BCT) is broken up into three phases; red, white and blue. The Soldiers of Company A are tasked to do their next drill sergeant annual training during a blue phase at Fort Jackson, S.C. The tasks they practiced were specific to the blue phase of BCT which included individual and squad movement techniques and movement to contact. The twist for this particular battle assembly was the usage of paintball guns on a recreation course at Charleston Air Force Base.
"We wanted to give them the most realistic experience that we could," said Smothers, "to refresh some of those things they haven't done in a long time." Most of the drill sergeants have been doing red and white phase training during their ATs.
Each task during the four days of training built upon each other and culminated in the paintball exercise. Soldiers separated into two teams and moved from one end of the course to the other, employing the proper movement methods and hand and arms signals, all while trying to shoot the "enemy" and not get shot in the process. Using paintballs brought a new level of reality to the activity.
According to Sgt. Matthew Nelson, no one really reacts properly when using the electronic Multiple Integrated Laser Engagement System (MILES). "It's always better to have something that's going to actually hit you instead of blank rounds," he said. "People just sit there and stick their heads out or stand there with something visible. With the blanks you don?'t know, but with the paintball you're going to get hit and it reminds you of the difference between cover and concealment."
"Being able to see the rounds drop around you," said Spc. Matthew Morgan, "gives you a better, more realistic idea of what happens."
The Soldiers felt the training was very useful, besides just a way to get out of the company area for a change. "What we give to the privates," explained Staff Sgt. William Hall, "is that what they see [in training] may not be what always actually happens." Hall went on to emphasize that the new Soldiers will need to understand that what they receive is basic training and that their assigned units will augment what the drill sergeants gave them with the standard operating procedures each unit will have already developed.
"This was awesome," said Sgt. Jason Decker. "It reinforced the training I learned 12 years ago."
"I was kind of hesitant at first," 1st Sgt. Jason Johnson told his troops. "I was thinking that paintball is going to be a free-for-all, but you guys actually made some applications out there, adjusted fire, talked and did everything you were supposed to do." He told them that their particular Military Occupational Specialty didn't apply to the days' training. "What really applied were basic Soldier skills which are directly related to our mission."
"I think it went very well," Smothers said. "They were checking their references and you could see it in their faces that they were remembering things and the [training] concepts were clicking in their heads. It was a huge success, especially since this unit has never done this before."
Due to the nature of paintball, Smothers' first and foremost concern was safety and each Soldier did their best to keep that idea in mind. There were no injuries as a result of the exercise
"As far as Army training is concerned," said Johnson, "it has to be tough and realistic and this weekend was it."
It was suggested, during the after action review, to take the training to the next step, by adding combat life saving first aid tasks during similar engagements in the future.
Company A of the 1/321st Infantry Regiment is a drill sergeant unit that falls under the 2nd Brigade, 98th Training Division and the 108th Training Command (Initial Entry Training). Soldiers bring with them several different MOS backgrounds when they join the unit.
Related Links: