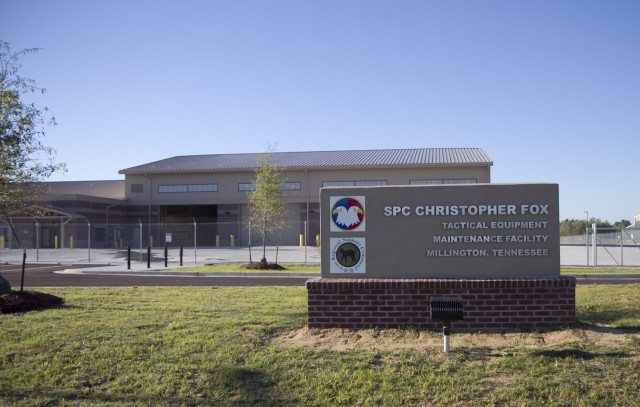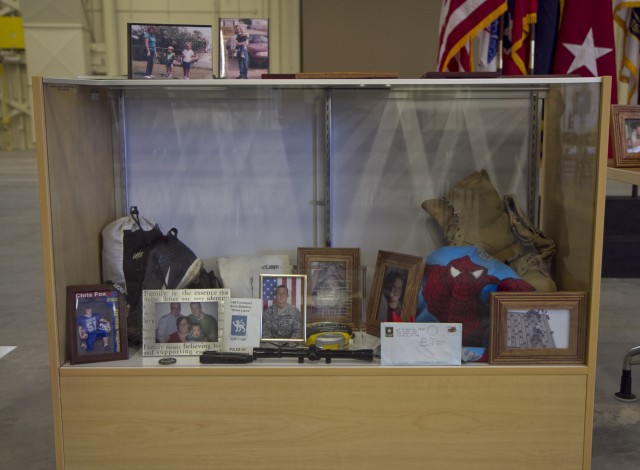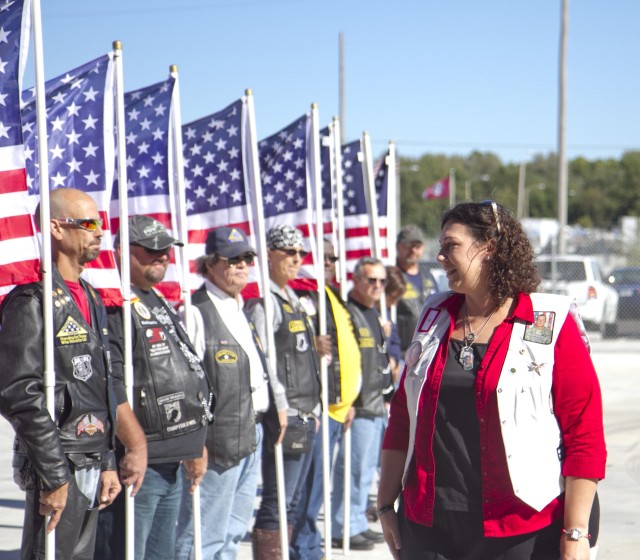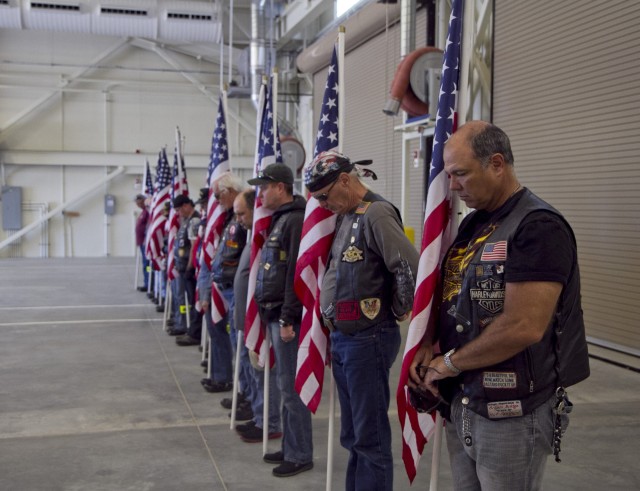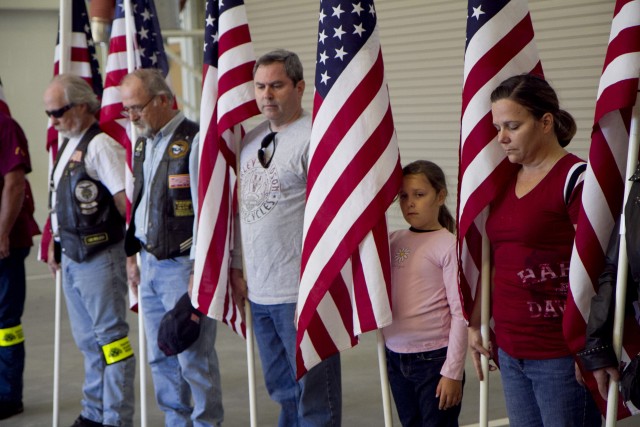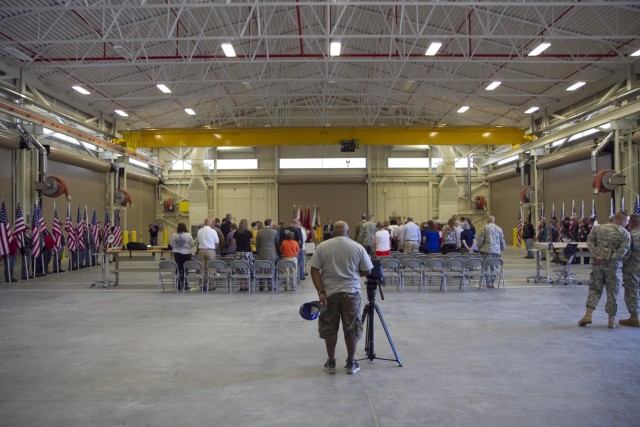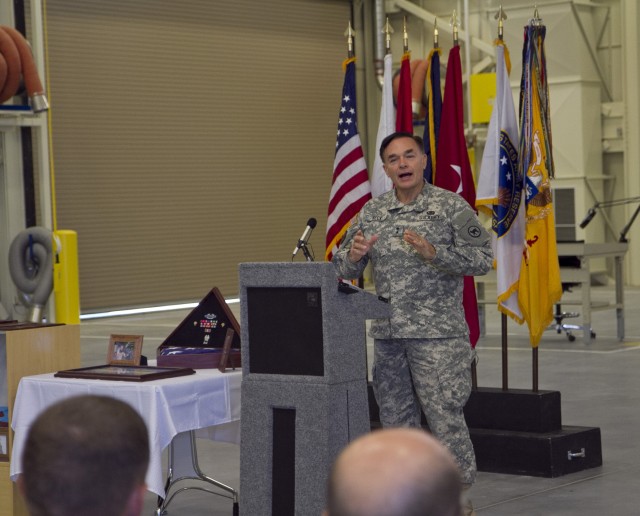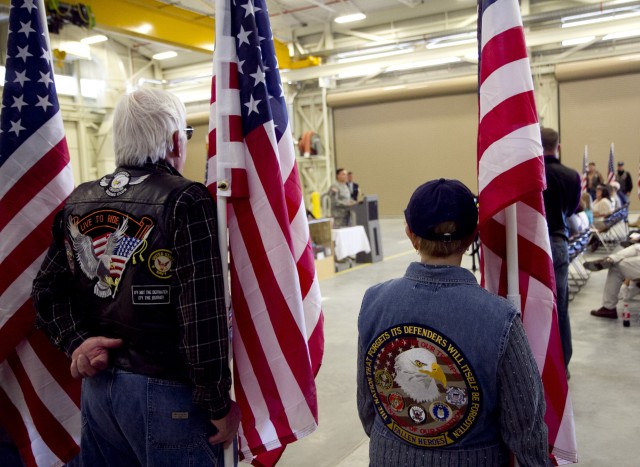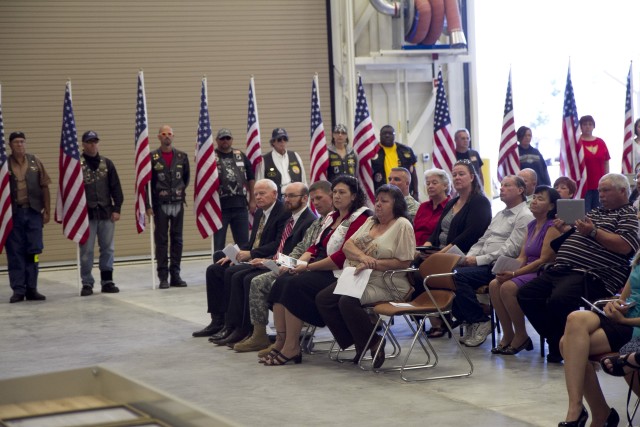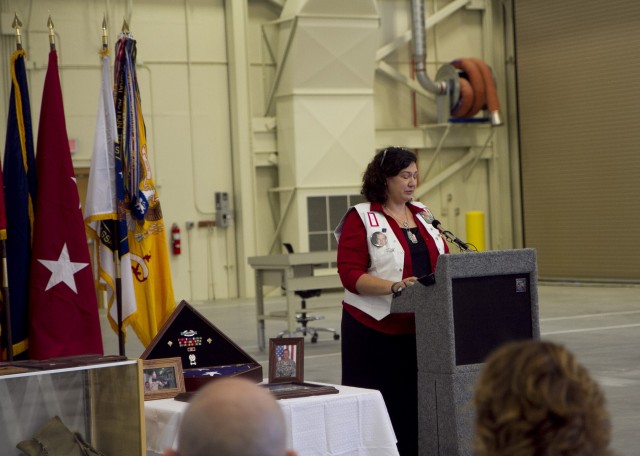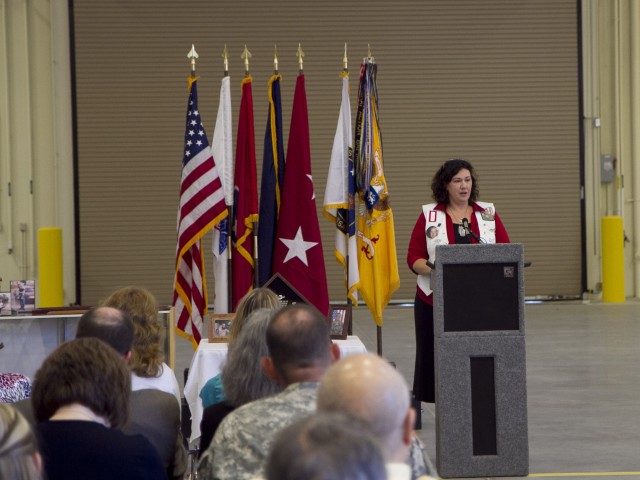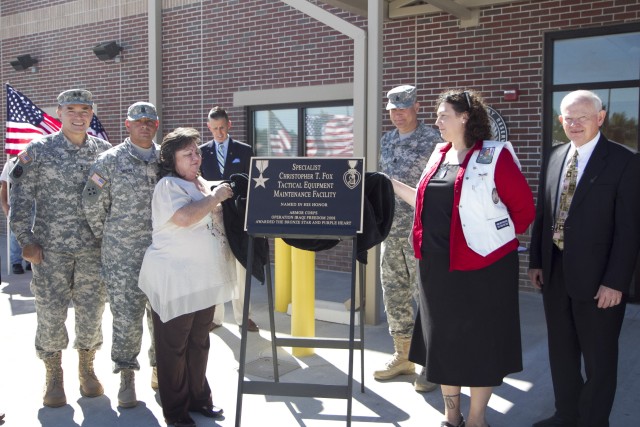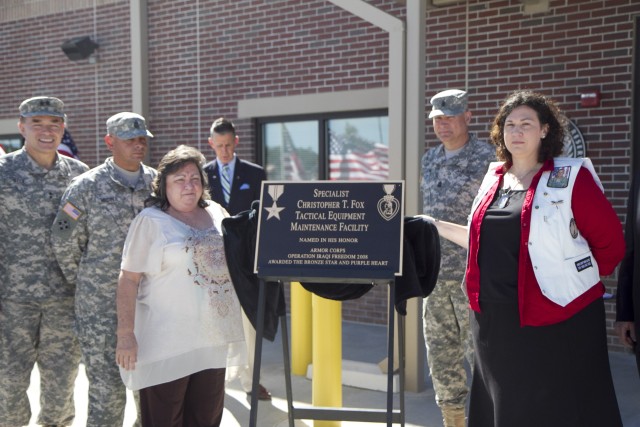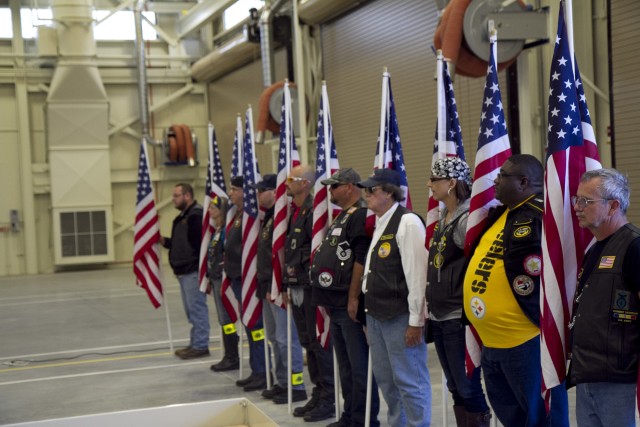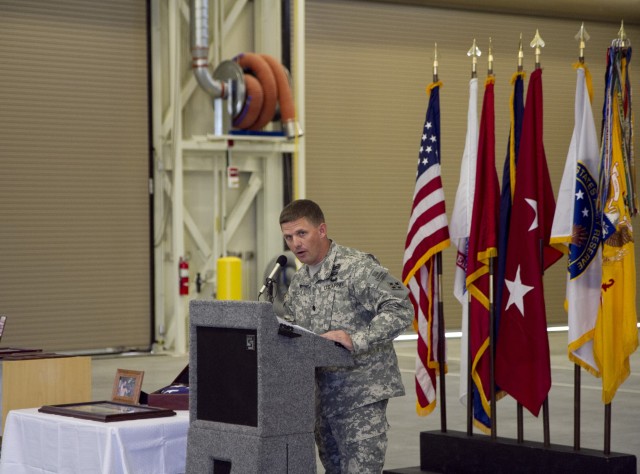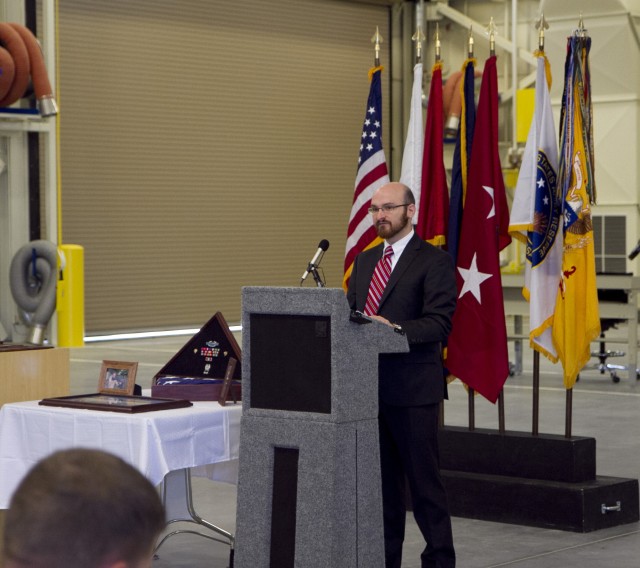 MILLINGTON, TENN. -- Not many events are etched quite as deeply into our memories as when a child enters or exits our lives. In the case of Spc. Christopher Fox, the morning of September 29, 2008 is another memory in the vault of his foster mother's bank of images. She was informed on that day that Chris had been killed in action in Adamiyah, Iraq, while on patrol.
The most recent image was the September 14 memorialization ceremony for the Millington Tactical Equipment Maintenance Facility, yet another unforgettable event in the life of Amy Frost, his foster mother, as well as his other family and loved ones.
Through an unusual set of circumstances, Frost went being Fox's high school teacher to being his guardian, to whom he eventually referred as "Mom."
Fox was killed on his second tour to Iraq with Company B, 1st Battalion, 68th Armor Regiment, 3rd Heavy Brigade Combat Team, 4th Infantry Division out of Fort Carson, Colo.
"Today we have a chance to pause and we have a chance to reflect on the life of Spc. Fox," said Maj. Gen. Gill Beck, the commander of the 81st Regional Support Command. "We are here not only to recognize Spec. Fox but to draw strength, encouragement and inspiration for the future, so that in the future, years from now, when people are walking into this building they can look and they can be inspired by the example of Spc. Fox. We can reflect on all that was good and all that was noble about Spc. Fox."
Craig Dulniak, a staff member of Congressman Steve Cohen of Tennessee's 9th District was on hand to present a copy of Cohen's House statement honoring Fox. "It is fitting," Dulniak said, "that we honor the heroes who put on a uniform each day to make sure that our freedoms are protected."
By all accounts, Fox was happy young man, someone others wanted to be around. According to 1st Sgt. Jesus Medina, who had served with him in Iraq, Fox was that one Soldier that everybody went to. "He was a comedian, he was the guy the leadership went to for a pick-me-up." Medina said. "The Soldiers just gravitated to him. He was the kind of guy you want to have in your ranks at all times." Of the memorialization, Medina said that it demonstrates the support of the community. "It shows that it's not fall and forget. Chris Fox is still a part of us and he's still a Silver Lion."
The current 1/68 commander, Lt. Col. Jeremy Wilson said, "He had an infectious sense of humor that was capable of putting a smile on a face of a Soldier despite the conditions. He represents the best of the Silver Lion Battalion."
"Christopher was so important to so many people, his family, his friends and especially to his brothers in the Army," said his aunt, Kay Jackson. "Our family knows the ultimate sacrifice the Soldier may be asked to make, and like many families, we still feel the pain of his loss. Knowing his legacy will live on helps to ease that pain." Jackson stated the mission of those still at home is to remember the sacrifices of the fallen. "It is our responsibility, our duty to continue to march forward proudly in their names. We must make sure the next generation of brave men and women that take up arms for our freedoms have the strength of the Nation behind them. This building is part of that mission."
After her remarks the poem "The Final Inspection" by Sgt. Joshua Helterbran was read in Fox's honor.
The time of year when Fox was killed is filled with memories. "The return of students to school," Frost explained, "reminds me of how I met Chris." It was her first day at Hamilton High School [Memphis, Tenn.] and as she stood in the doorway of her classroom greeting students, he came up to her and introduced himself, handing her a football card -- his football card -- which she carries to this day and showed to the audience. "So many memories to choose from," she said. I never realized I would hold them as dear as I do now."
She remembered his first new suit, purchased for a wedding; the first time she heard him sing; the first time he held her daughter who had been born premature; a time at a JrROTC where he slid down a rappelling rope and tore up his hands, earning him the nickname "Spiderman." One of the artifacts in the trophy case was a Spiderman blanket.
The idea to name the building after Fox came when the facility commander, Billy Manley, was at a doctor's appointment where Fox's Aunt Kay worked. They got onto the topic of military and deployments and Kay mentioned that her nephew had been killed in Iraq and after she talked awhile about Fox, Manley thought he might have found the right candidate. After speaking with Frost, he knew it, so he filled out the nomination packet and sent it up through the proper channels for consideration.
"Any fallen Soldier is going to be a good candidate," Manley said. "He [Fox] happened to be from this area, recent time frame and that's what I went after, so the family can have closure."
Despite a loss that can't be marked or measured, Frost holds all these memories and many more in her heart. Her greatest fear, after losing her son, was that he would be forgotten, a sacrifice lost in time, remembered only by those who knew him. She feels that the naming of the building is a living monument, not just to the memory of Chris Fox, but also to all those who have gone before and will come after him, those who have laid down their lives for freedom.