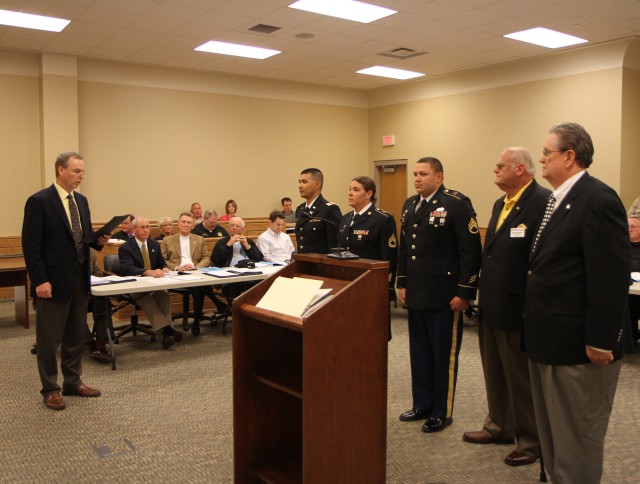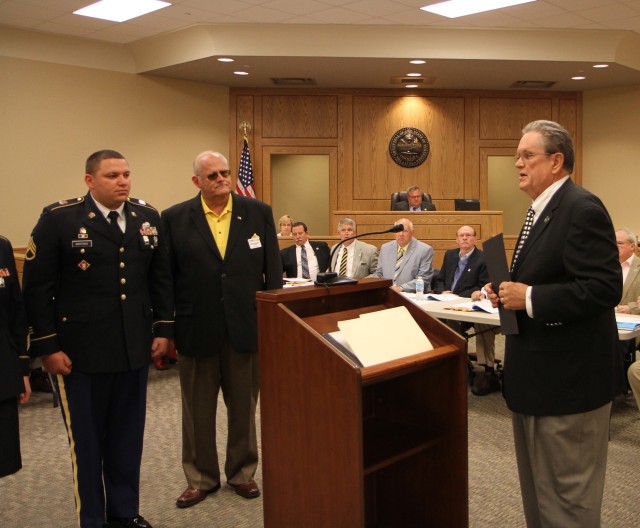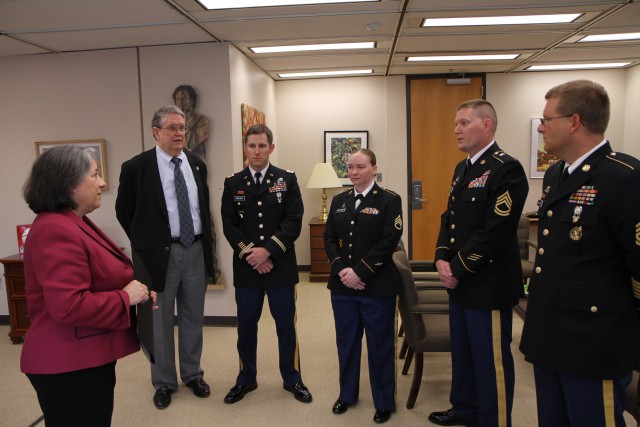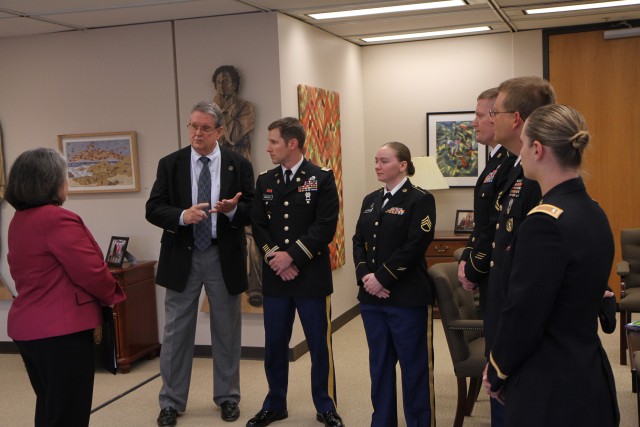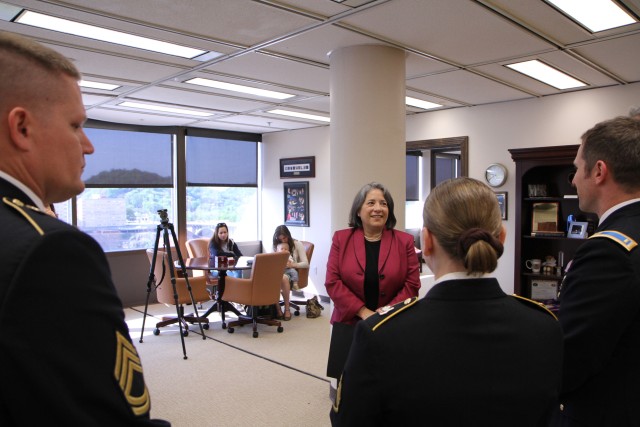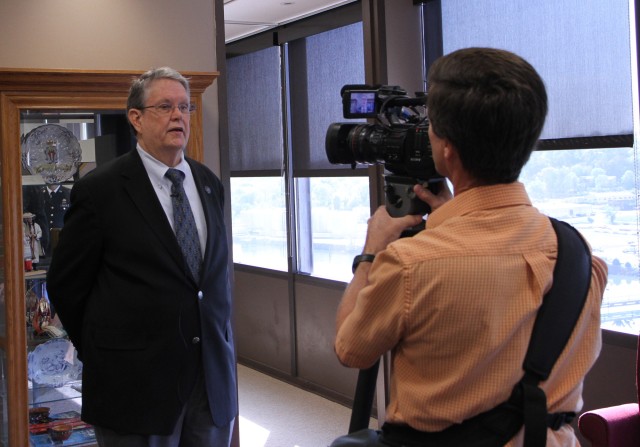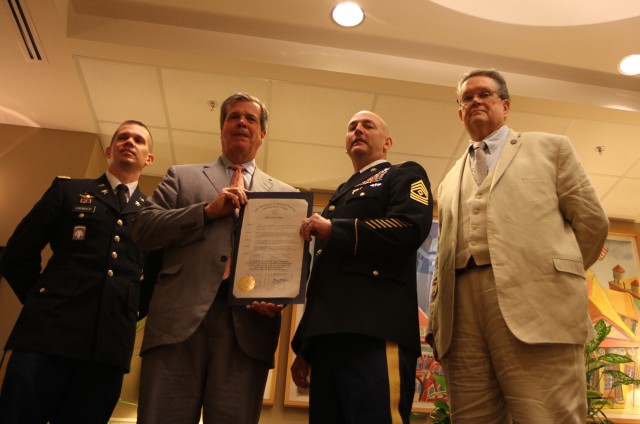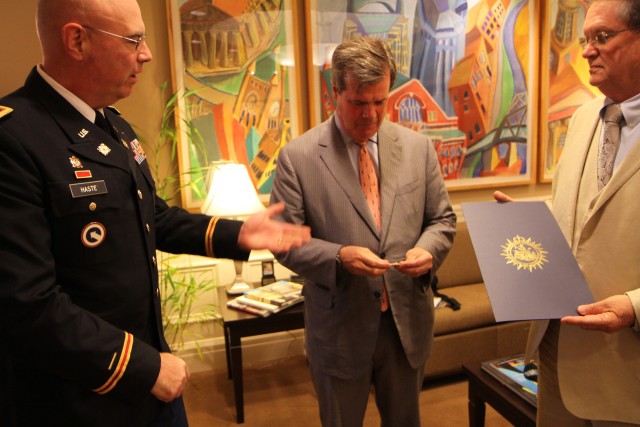 TENNESSEE - For 105 years the United States Army Reserve has been on standby to protect our country. In recent years the Reserve has proven itself as a relevant and ready force, without which the various global missions could not be accomplished.
During the week of the Army Reserve's 105th birthday, Tennessee officials recognized the USAR and its Soldiers with proclamations honoring the anniversary with appreciation and promises of continued support.
"Today's Army Reserve is no longer a strategic, supplemental force," said Nashville and Davidson County Mayor Karl F. Dean in a proclamation in his office. "Rather, since 9-11, it has been a crucial element of the Army's overall deployable strength."
"The role of the Army Reserve has changed over time," said Tenn. Gov. Bill Haslam, "moving from a strategic reserve to an operational force, keeping the Army mobile and enabling the Army to do more with constrained resources."
In Knoxville, Mayors Madeline Rogero, Knoxville, and Tim Burchett, Knox County, both honored past and present Reserve Soldiers for what they do to help the country. They met with Soldiers from local units and thanked them personally for their service.
As in 1908, when the most up-to-date medical experience resided in the civilian sector, the skills a Reservist brings to the mission are a force-multiplier that has been recognized and heralded by the most senior of leadership.
"The Army Reserve's Warrior Citizens live and work in communities across Tennessee and the country," said Washington County Mayor Dan Eldridge. "These Soldiers are teachers, coaches, police officers, community leaders, students, doctors, nurses and lawyers who bring their civilians skills to the total Army."
Eldridge read his proclamation in front of the county commission with Soldiers present. "More importantly," Eldridge added, "these Army Reserve Soldiers are our neighbors and friends, dedicated to our national security."
The Tennessee State House of Representatives even drafted House Joint Resolution No. 300 to commemorate the Army Reserve and "honor its tradition of commitment, dedication and service to America."
"A good job done by anybody needs to be recognized and service to this nation is more important, I think now, than ever," said John Dyess, Army Reserve Ambassador for Tennessee to WBIR Channel 10. "And these people who willingly put on this nation's uniform and go in harm's way for me, my family, yours and our way of life deserve our faith."
The Army Reserve originally started as the Medical Reserve Corps in 1908, but became an active military branch after World War I. The mission of the U.S. Army Reserve is to provide trained, equipped and ready Soldiers but also to help with aid after natural disasters and with civil support and over 20 percent of the Army's assets lie within the Reserve.
Today, more than 205,000 Americans are Soldiers in the Army Reserve and stand ready for combat when called upon.